What Ever Happened To Johnny Chan?
Born in 1957, Johnny Chan started playing way before poker became mainstream, and his results over the years have confirmed his position as one of the best in the game.
There is very little Johnny Chan hasn't done.
With 10 WSOP bracelets to his name, live tournament earnings exceeding $8.7 million, and a spot in the prestigious Poker Hall of Fame, Chan has stood the test of time and proven that he's got what it takes to keep the success train going.
In recent years, however, Johnny hasn't been nearly as active on the circuit and his fans rarely had an opportunity to see him on TV. Once one of the brightest stars on the poker sky, it seems he's taken a step away from the limelight.
So, what's Johnny Chan been up to lately, and how come we haven't seen much of him in recent years?
The Amazing Poker Career Of Johnny Chan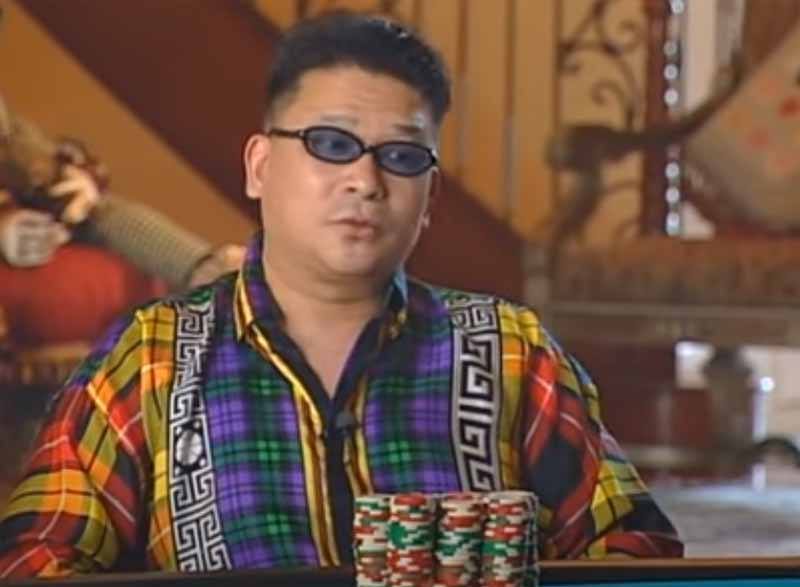 Before skipping to current times, it's worth looking back at Johnny Chan's career and what made him one of the biggest names in poker in the first place.
Chan was born in 1957 in China.
His family first moved to Hong Kong in 1962 and then to Phoenix, Arizona, in 1968.
In 1973 they ended up in Texas, where they established a successful restaurant business.
Johnny enrolled in the University of Huston for a degree in hotel and restaurant management, but he quickly figured out this really wasn't his calling.
Poker was his true passion, so when he turned 21, he dropped out and moved to Las Vegas to embark on an exciting journey that would end up with him being one of the best players in the world.
His decision to take up poker as a career wasn't received well by his family, but Johnny was determined to make his future on the green felt.
His first tournament results came in 1982.
Back in the day, tournament fields were much smaller and prizes weren't nearly as big, so it's hard to properly view his success in comparison to that of modern-day players.
His first six-figure score came in 1983 when he banked $130,000 for taking down America's Cup of Poker in Las Vegas.
Shortly after, he triumphed in a much larger $1,500 event, where his efforts brought him $60,750.
In 1985, Johnny Chan claimed the first of many WSOP bracelets to follow.
Having outlasted 341 other players in a $1,000 Limit Hold'em event, Chan took home the coveted trinket and the $171,000 first-place prize.
Johnny Chan Wins Back-To-Back WSOP Main Event Titles
In 1987, Johnny Chan made his real breakthrough in poker, which would make him a huge part of the game's history for decades to come.
That year, he managed to take down the $10,000 WSOP Main Event, outlasting 151 other players and banking $625,000 for his success.
This may seem small compared to today's Main Event prizes, but it was a massive win for that period.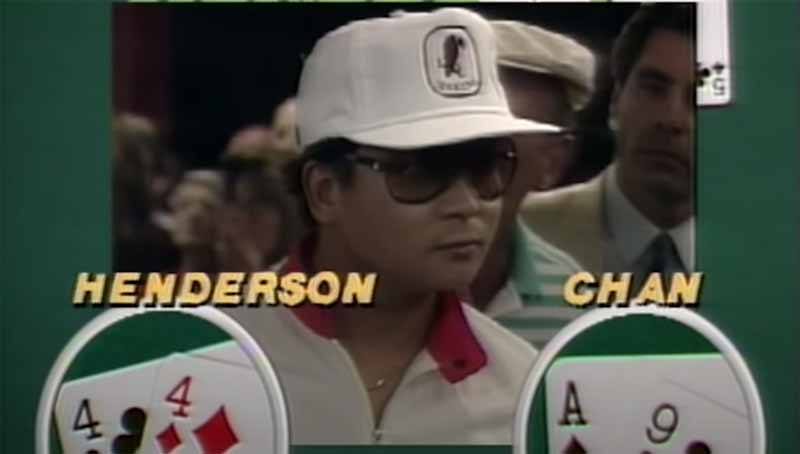 Chan didn't stop there.
The very next year, he managed a feat that only a few other players could match. He went on to defend his Main Event title, this time around winning $700,000.
Chan almost did the unthinkable the following year when he came close to winning three Main Events in a row. He fell just short of this amazing achievement, though, as he eventually lost in the heads-up skirmish to a young Phil Hellmuth.
Chan's impressive results earned him a nickname that he would come to be known by in the years to come: "The Orient Express".
Johnny was never one of those crazy players that you'd see throw chips around in attempts of crazy bluffs.
He was much more calculated and precise, which made him so dangerous. His feeling for the game and the ability to read his opponents was truly impressive.
"The Orient Express" Keeps Rolling On
Chan kept on grinding, achieving numerous great results along the years.
In 1989, after his runner-up finish in the Main Event, he went on to take down the Hall of Fame Poker Classic to the tune of $232,000.
For a little while, Chan had a bit of a bad run, as his results for the next few years weren't all that great. But in 1994 the train was back on track.
In 1994, he won another WSOP bracelet, going all the way in a $1,500 Seven Card Stud tournament, followed by another one in 1997.
In 2000, Chan took down a PLO tournament, earning close to $180,000 and continuing to add to his already-impressive collection of WSOP bracelets.
It's interesting to note that Johnny has never had a single seven-figure cash win in his career, making his total tally even more impressive. He kept the grind going, and slowly but surely built his poker résumé.
His biggest win actually came from a runner-up finish in the 2003 Poker Superstars Invitational, good for $750,000.
In 2002, "The Orient Express" was officially recognized as one of the game's best as he was inducted into the prestigious Poker Hall of Fame, entering the company of some of poker's greatest legends.
Chan won his latest bracelet in 2005, triumphing in a Pot-Limit Hold'em tournament and picking up more than $300,000 for his efforts.
Over the years, he's shown that he's no one-trick pony.
Chan won all sorts of tournaments – from Hold'em, over PLO, to Seven Card Stud, "The Orient Express" could hold his own in almost any format of poker in existence.
Johnny Chan Stars In Rounders
While his poker results were impressive enough, what cemented Johnny Chan as a legend was his appearance in the cult poker movie Rounders.
In the movie, Chan plays himself and plays a hand against the main protagonist, Mike McDermott. Mike manages to pull a bluff on Johnny, which gives him the confidence that he has what it takes to make it in the "big league".
Although Chan's appearance in the movie is only a few minutes long, it definitely helped make him popular across the globe.
Rounders is one of those movies with cult status among poker fans, and you'll hardly find someone who loves poker who hasn't seen the movie or at least some of the most epic scenes.
The movie also shows the actual footage of Johnny Chan's legendary hand against Eric Seidel from the 1988 WSOP Main Event.
It's the final hand of the tournament where Johnny pulls off a great play to take the last of Seidel's chips and defend the title.
Cash Games And TV Appearances
Johnny Chan wasn't just a tournament master.
He's been one of the regulars in highest stakes cash games in Las Vegas for decades, including the fabled game at Bobby's Room.
No one can say for sure how much money Chan won over the years playing cash, but he's done quite well.
Johnny was one of the regulars on all popular poker shows back in the day as well. He played on High Stakes Poker, Poker After Dark and other shows.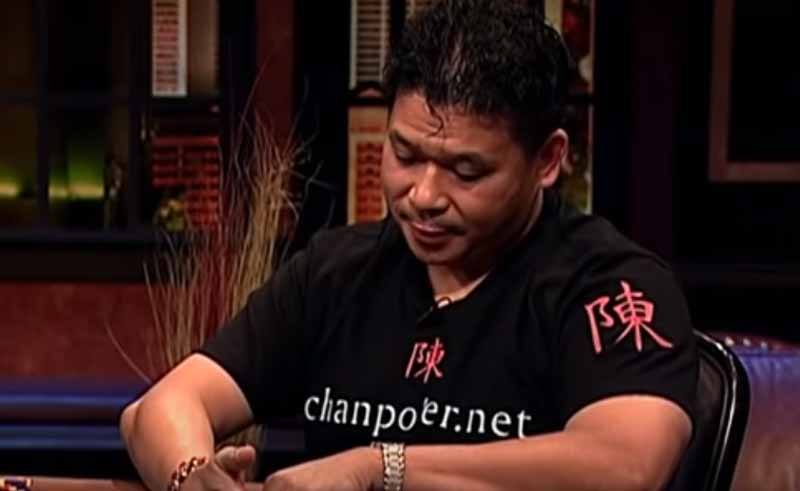 His presence at the tables was good for the ratings as everyone wanted to see him in action. His opponents would probably prefer someone else, though, as Chan was never the one to give up on his chips easily.
He wasn't afraid of playing against some of the best as he clearly believed he could hold his own against pretty much anyone.
And, if his results are any indicator, he really could.
Johnny Chan In Recent Years
Once the golden age of poker came to an end, Johnny Chan seemed to disappear from the public eye.
Looking at his results, he hasn't been very active since 2010, although he's still playing in some events every year.
His last recorded cash dates back to 2019, when he had a fairly deep run in the WSOP Main Event, eventually busting in 560th place.
Unlike many of his contemporaries, Chan never really picked up on online poker.
Was it because he didn't feel comfortable, or was there a different reason that "The Orient Express" never put in many hours on the virtual felt?
Even for the 2020 World Series of Poker, which was moved entirely online because of the pandemic, Chan didn't appear.
Most players, even the ones who generally don't play online, decided to try their hand at some events – but not Johnny.
Some would say that he's not keeping up with the times but it's his decision, after all. Online poker isn't everyone's cup of tea, and if Chan happens to be in that group, so be it.
It's a shame, though, as with 10 bracelets under his belt, online WSOP was his chance to boost that count and perhaps come after Phil Hellmuth, the current record-holder and the man who denied him the 1989 Main Event title.
Chan did appear in the new seasons of Poker After Dark created by PokerGO, but he isn't nearly as "popular" as he used to be some 10 or 15 years ago.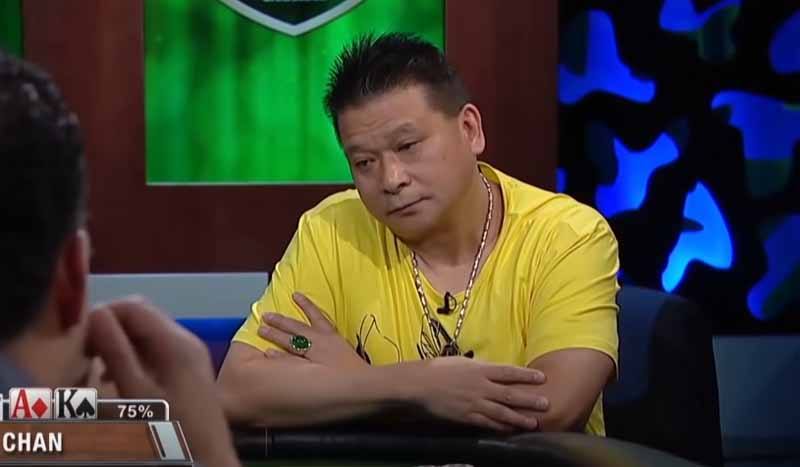 Perhaps "The Orient Express" prefers it this way.
He still plays poker when he feels like it but gets to do it under his terms, without the added pressure of the public eye.
He's proven himself in every way imaginable as far as poker is concerned and had his time in the limelight.
What Comes Next For Johnny Chan?
It seems that "The Orient Express" prefers to keep it to himself and is enjoying a calm, peaceful life without much drama.
And, when you think about it, it fits perfectly with his overall image.
Even during his glory days, Johnny Chan was never one of those loud players that attracted attention wherever they went. Despite his fame, he always seemed friendly and very down-to-earth.
Poker has always been a passion of his, and he was ready to give up a lot to try and pursue a career as a professional poker player. It was a gamble that paid off handsomely, but he couldn't have known what the future holds.
He simply loved the game and felt the calling of the green felt – and answered that call.
So, if you've been wondering what Johnny Chan has been up to lately, he's just been playing some poker, enjoying life, and mostly avoiding the limelight pressure.
Even if there are now many players who get great results in poker, there are very few legends that can stand shoulder to shoulder with Johnny Chan.
And that's simply a fact!
Check out more guides in this series: