12 Times You Never Knew A Top Poker Pro Was On The Big Screen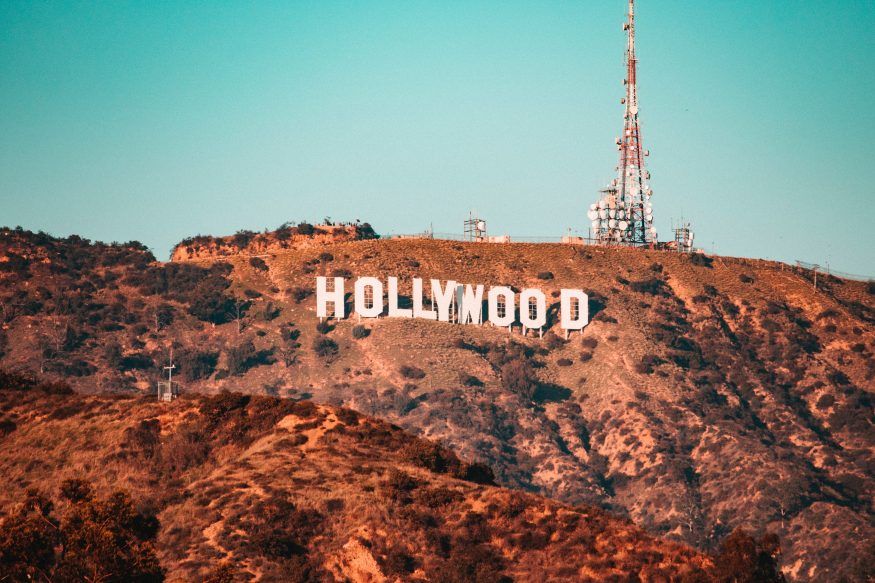 Professional poker players have experienced a huge rise in their star value since the 2003 online poker boom. Nowadays, they are as recognizable as sports stars, Hollywood actors, and pop singers.
Here's a comprehensive list of poker pros who've made cameos in movies and music videos.
1. Johnny Chan (Rounders)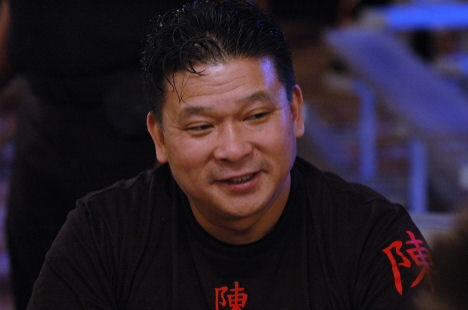 Two-time World Series of Poker Main Event champion Chan had a cameo role in the 1998 movie Rounders.
The movie follows a reformed gambler, Mike (Matt Damon), who must return to the high stakes poker tables in order to help his friend, Worm (Edward Norton) pay off a debt to loan sharks.
Catch him from 1.05:
In this particular scene, Chan plays himself in a moment of reminiscing by Mike, who is trying to convince underground poker player Joey (John Turturro) that he's good enough to compete with the best poker players in the world after a bad game.
In addition to his success at the tables, Johnny Chan's appearance in Rounders helped him achieve poker immortality.
Owner of 10 WSOP bracelets, a member of the Poker Hall of Fame, and considered one of the best players around, Chan didn't need the role in Rounders to make him famous, but it certainly helped.
2. Phil Hellmuth ("Sex Room" by Ludacris)
"Sex Room" is a song recorded by rap artist Ludacris, which was from his seventh studio album 'Battle of the Sexes'.
The track only managed to reach a peak of number 69 on the Billboard Hot 100 but the music video will undoubtedly be kept on archive in the Hellmuth household thanks to Phil's brief appearance.
Catch him from 2.05:
In the video, the 1989 World Series of Poker Main Event champion is involved in a high stakes poker game with Ludacris and his friends in Las Vegas.
3. Daniel Negreanu (X-Men Origins: Wolverine)
This is the first of two entries that Negreanu has on this list and he also features on our list of the top 10 richest poker players too.
The Canadian poker professional has six World Series of Poker bracelets to his name and was inducted into the Poker Hall of Fame back in 2014.
His appearance in this 2009 release of X-Men Origins: Wolverine is brief but worth mentioning. The scene revolves around Wolverine's (Hugh Jackman) poker game with Gambit (Taylor Kitsch).
As expected, a docile game of cards soon turns into a highly charged fight between the two superheroes. Negreanu is also sat at the table and can only sit back and watch as chaos ensues.
Remember, everything you do at the table conveys information, so it looks like Negreanu is using this opportunity to pick up some tells.
4. Phil Laak (Runner Runner)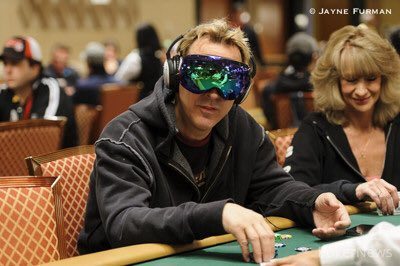 Arguably, this is the least inspiring combination of movie and poker professional. Laak has his achievements, sure. He doesn't have that decorated WSOP championship though.
Granted, the Irish poker pro has won a World Poker Tour title and owns one WSOP bracelet but compared to the others on this list, it's a bit lower down the achievements order.
Runner Runner is the same. It's an average film. You can watch the trailer below:
However, what Laak may lack in terms of official achievements, he more than makes up for with his personality.
There are very few characters in the poker world that are as colorful and as entertaining to watch as Phil Laak, and there is no doubt his antics at the tables and away from them have helped attract many new fans.
Anyway, his appearance in this movie was more exposure for poker in the film industry, so that can only be a good thing, right?
5. Chris Ferguson (Lucky You)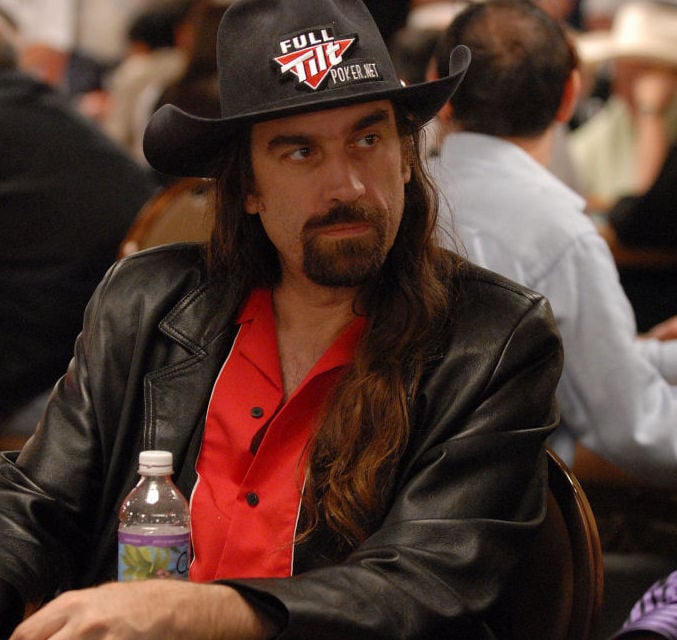 Lucky You is a movie that was released back in 2007 and told the story of talented poker player Huck Cheever (Eric Bana) and his turbulent relationship with his former professional poker player father L.C. Cheever (Robert Duvall).
Ferguson is one of a host of poker pros, including Doyle Brunson, Antonio Esfandiari, Dan Harrington, and Erik Seidel, that make a cameo in this movie.
You can watch the trailer below:
It was shot around Las Vegas poker rooms, with a key scene taking place in the Bellagio and Binion's Horseshoe.
Ferguson won the World Series of Poker Main Event in 2000 and this movie appearance came a number of years before Black Friday in 2011 when his reputation took a battering after the downfall of Absolute Poker, Full Tilt Poker, and PokerStars.
6. Daniel Negreanu ("Waking Up in Vegas" by Katy Perry)
Here he is again; Negreanu with another PR appearance.
In this music video, Negreanu is playing himself in a heads-up poker game.
Unfortunately, he is on the losing end of a high stakes hand to Perry and her male partner (Joel David Moore), who are on a lucky streak in Vegas.
He appears at 1.17:
The song was released in 2009 and reached the top 10 in eight different countries. It appeared on Perry's hit second studio album 'One of the Boys'.
Fun fact: Casino.org actually did an interview with the guy dressed as Elvis who marries Katy Perry in this video. He's a real minister and has married thousands of couples in Vegas.
7. Dan Bilzerian (Lone Survivor)
While there are many arguments to be made if Bilzerian belongs in the group of professional poker players (or actors, for that matter), the fact remains he's been playing high stakes poker for a long time now, and he is well known in poker circles.
Not the one to shy away from attention and often actively seeking it, Bilzerian has made a few movie appearances, including his role in the 2013 film Lone Survivor.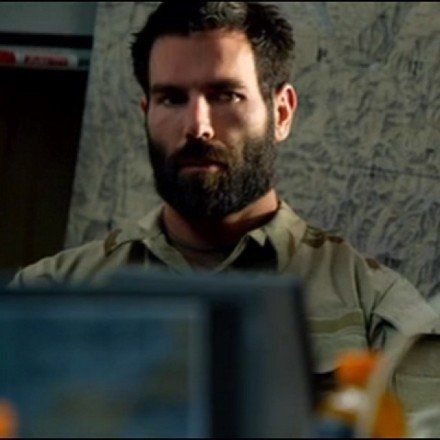 Bilzerian only had a minor role in the movie starring Mark Wahlberg with less than one minute of screen time.
The self-proclaimed "King of Instagram" ended up suing the movie producers to the tune of $1,000,000 that he loaned them in exchange for a role that would include at least eight minutes on the screen and 80 words of dialogue.
8. Phil Ivey (Las Vegas TV Series)
Although it doesn't strictly fit the bill of this article, Phil Ivey's appearance in one of the episodes of the famous Las Vegas TV series is worth mentioning.
Ivey briefly appears in an episode from 2003 entitled "Decks and Violence" though you're just gonna have to trust us on this one, since we can't find a clip.
Not surprisingly, Ivey plays himself in his natural habitat of the world of high stakes gambling, but he wasn't even accredited for the role.
It was probably just a one-off deal with the producers, but if you're an Ivey fan, check it out.
9. Doyle Brunson (The Grand)
The 2007 improvisation comedy The Grand isn't a masterpiece of cinematography by any means, but it's a poker movie worth watching if you're a fan of the game.
It follows several hopefuls competing in a big poker tournament that could change their lives forever and describes how each one of them handles the stress and prepares for the game.
There are several top poker pros appearing in the movie, including Doyle Brunson, who has a short and funny conversation with Andy Andrews (Richard Kind), who, upon realizing that Brunson's real name is Doyle proclaims that "it must be a tell."
10. Phil Laak (Freelancers)
Phil Laak has had another appearance on the screen, but in a movie that has nothing to do with poker.
The "Unabomber" had a small role in the 2012 film Freelancers, staring 50 Cent, Robert De Niro, and Forest Whitaker.
Here's the trailer:
This is an action movie about trust, loyalty, and revenge.
Laak only appears briefly as an unnamed undercover detective, but it's still interesting to see him outside of his comfort zone.
That said, if there is one famous player that you could really call versatile, it would be Phil Laak.
11. Antonio Esfandiari (7 Days to Vegas)
7 Days to Vegas is a comedy movie released in 2019 and was written by Vince Van Patten. Poker fans will recognize him for his longstanding role as a commentator for the World Poker Tour.
It's a story about an insane prop bet that sees the main character, Duke (played by Van Patten himself), trying to walk from LA to Las Vegas in seven days – wearing a suit the whole time.
The movie received solid reviews from fans and critics alike, and it features several names that poker lovers will recognize, most notably Antonio Esfandiari and Jennifer Tilly.
Esfandiari appears as "Antonio" and doesn't need to get out of the character too much for his role.
7 Days to Vegas is a movie about a high stakes underground poker game in Hollywood that shows the other side of the coin as well: crazy prop bets wealthy gamblers come up with to pass the time and spice things up.
12. Phil Hellmuth (Touch TV Series)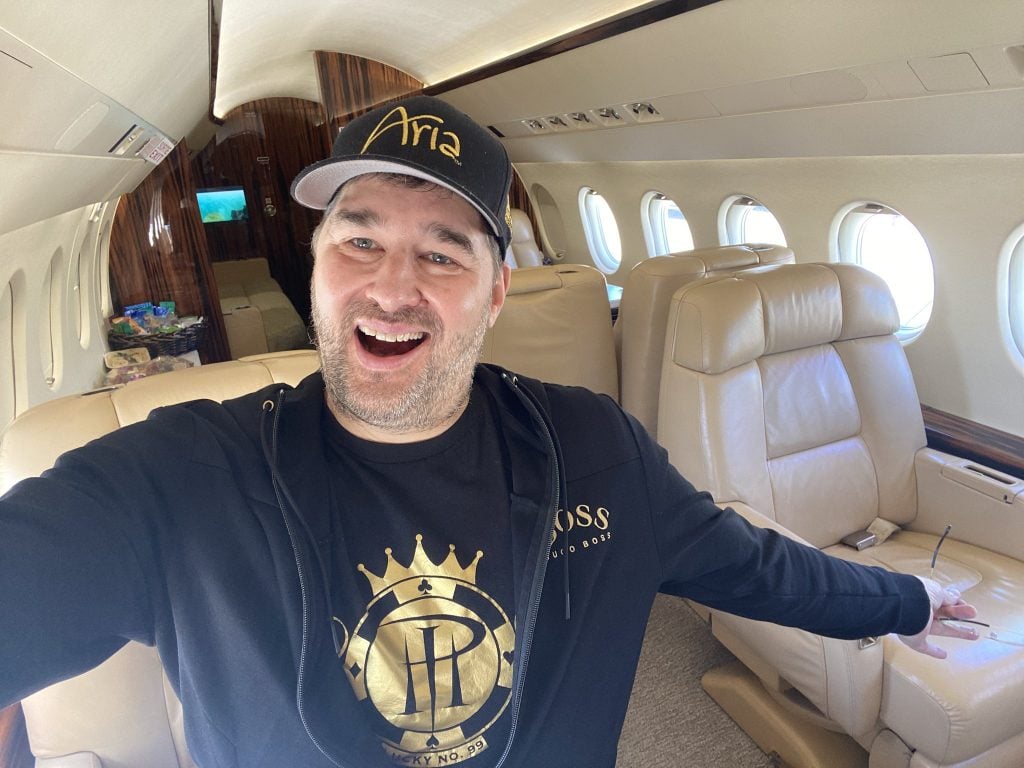 For someone who loves media attention, Hellmuth hasn't appeared in that many movies or TV shows, excluding those that involved a large number of pros.
So, it's interesting to mention his appearance in a Fox TV series that ran for two seasons in 2012 and 2013.
Hellmuth appears in S1:E7 of Touch, named "Noosphere Rising", which is available for rental.
The particular episode revolves around an underground high stakes game, which among others, features the one and only "Poker Brat".
Hellmuth plays himself and goes on one of his epic rants at the table after suffering a bad beat to Jack Bauer, who decides it would be a good idea to donk-shove his stack on a board reading AAK with a measly pair of eights.
It seems Phil can't catch a break, even in a scripted game.
If you enjoyed this, why not check out our piece on what poker players do when they retire.