The Most Expensive NBA Top Shot Moments (So Far)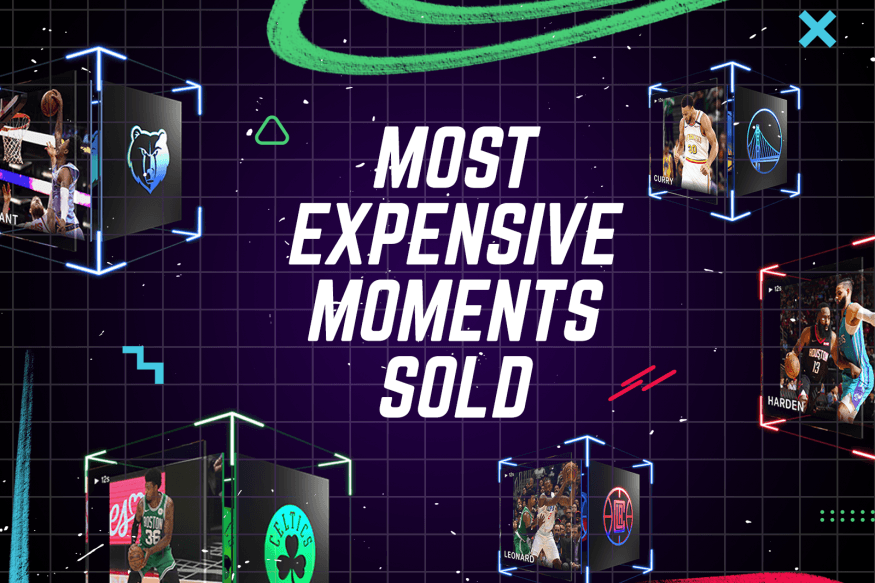 Sporting memorabilia has always been a popular market.
Plenty of fans are willing to fork out huge sums to own a historic baseball, a signed NFL shirt, a rare soccer sticker or a sought-after trading card.
But non-fungible tokens (NFTs) – tokens that allow buyers to own original digital assets and items – have really made the sports souvenir sector boom recently, by taking it into the virtual space.
And nothing sums up the new craze for digital sporting mementos better than the rush to snap up NBA Top Shot moments, which has made over $230 million since October 2020.
Now fans around the globe can own slices of basketball history by buying official NBA-licensed video highlights, such as famous debuts, plays and game-changing slams, dimes and blocks by legendary players like LeBron James.
Some really rare moments can even be traded or sold for hundreds of thousands of dollars.
So here's a list of some of the most expensive NBA Top Shots ever sold…
LeBron James, Cosmic Series 1, #29 – $280,000
A powerful LeBron dunk for the LA Lakers, from 2019, went for a record-breaking amount in February 2021.
The short clip and its unique serial number went to a buyer willing to put up just over $200,000, making it the most expensive Top Shot purchase yet.
LeBron James, From the top, #12 – $125,000
Another trademark 'makes it look easy' LeBron dunk from the 2019/20 season features among the top sales, with this one going for an eye-watering $125,000 in February, too.
LeBron James, From the top, #1 – $100,000
Special moments from the Lakers star are where the big money is at right now, as LeBron completes the top three by himself.
This time an awesome block at the very last second to stun San Antonio Spurs, was worth $100,000 to someone.
Yet another of his famous dunks against Houston Rockets is also reported to have gone for the same amount. While other moments from the iconic NBA star said to be on sale for as much as $240,000.
Ja Morant, Holo MMX, #8 – $100,000
Finally, a pretender to LeBron's crown.
Memphis Grizzlies point guard Ja Morant's graceful dunk versus Phoenix Suns was also snapped up for an astonishing amount this year.
Zion Williamson, Holo MMX, #1 – $100,000
The New Orleans Pelicans power forward was emphatic when he pawed away a Denver Nuggets attempt.
Someone thought that was worth shelling out $100,000 for, too.
Kevin Durant, Base Set #1 – $75,000
A three-pointer from Kevin Durant for Brooklyn Nets versus Golden State Warriors, is said to have gone for as much as $75,000. It was a punt from pretty far out…
A number of other memorable moments from the likes of Luka Doncic, Giannis Antetokounmpo, Kyrie Irving and Stephen Curry are thought to have been snapped up in roughly this price bracket too.
While a group purchase of yet another LeBron dunk netted someone $47,500.
Ja Morant Cosmic Series 1, #1 – $35,000
Reportedly found in a regular pack, the original owner of a Ja Morant dunk from 2019 sold it on for a cool $2,000.
But it was that buyer who then had the last laugh by scooping $35,000 for the unique sporting moment.
That's potentially about $33,000 of pure profit.
How NBA Top Shot Works
With talk of cryptocurrency and block chain wallets, NFTs can sound like a complicated business.
But the NBA has jumped on the bandwagon and made it all sound rather simple.
NBA Top Shots works, essentially, in much the same way as a regular trading card would – just digitally.
Basically, video reels of official NBA action are licensed by the league to the company Dapper Labs, which digitizes the clips to make short highlights that can be distinguished by features such as artwork and angles.
Each have their own unique serial number and are created and sold in packs, or traded in a 'secondary marketplace', on the Top Shots platform.
Only a limited number of digital cards for each moment are made and distributed, making some rarer and worth more than others.
The price often, but not always, depends on the type of highlight and prominence of the player.
Once popular packs featuring a set number of moments sell out, the only way to snare these collectors' items is to buy what you want from what's for sale in the marketplace.
Once purchased, the highlights are stored in an encrypted blockchain wallet, for a buyer to keep, or until the value and demand for the item has risen enough to sell on.
What It Means For The NBA
Top Shot is a co-creation from Dapper Labs, the creators of the equally famous NFT and blockchain sensation – CryptoKitties, as well as the NBA and its Players' Association.
So, in short, everyone gets a piece of the pie.
According to Dapper Labs, which is believed to now be valued at $2 billion, a large wedge of the $230 million made off the back of the digital cards is due to trade-ons.
But every time new packs land on the site they can be sold out in seconds, so the NBA and players' union still get to make serious money.
Dapper's revenue reportedly comes from those 'peer-to-peer' transactions, as well as the original NFT packs sales.
The licensing agreement with the NBA means the league can still use the original reels as their intellectual property and reportedly receive between 10 and 15 percent of sales, with sellers' fees shared between all three parties and across the whole league, like royalties.
Are NFTs The Future For Sports Collectibles?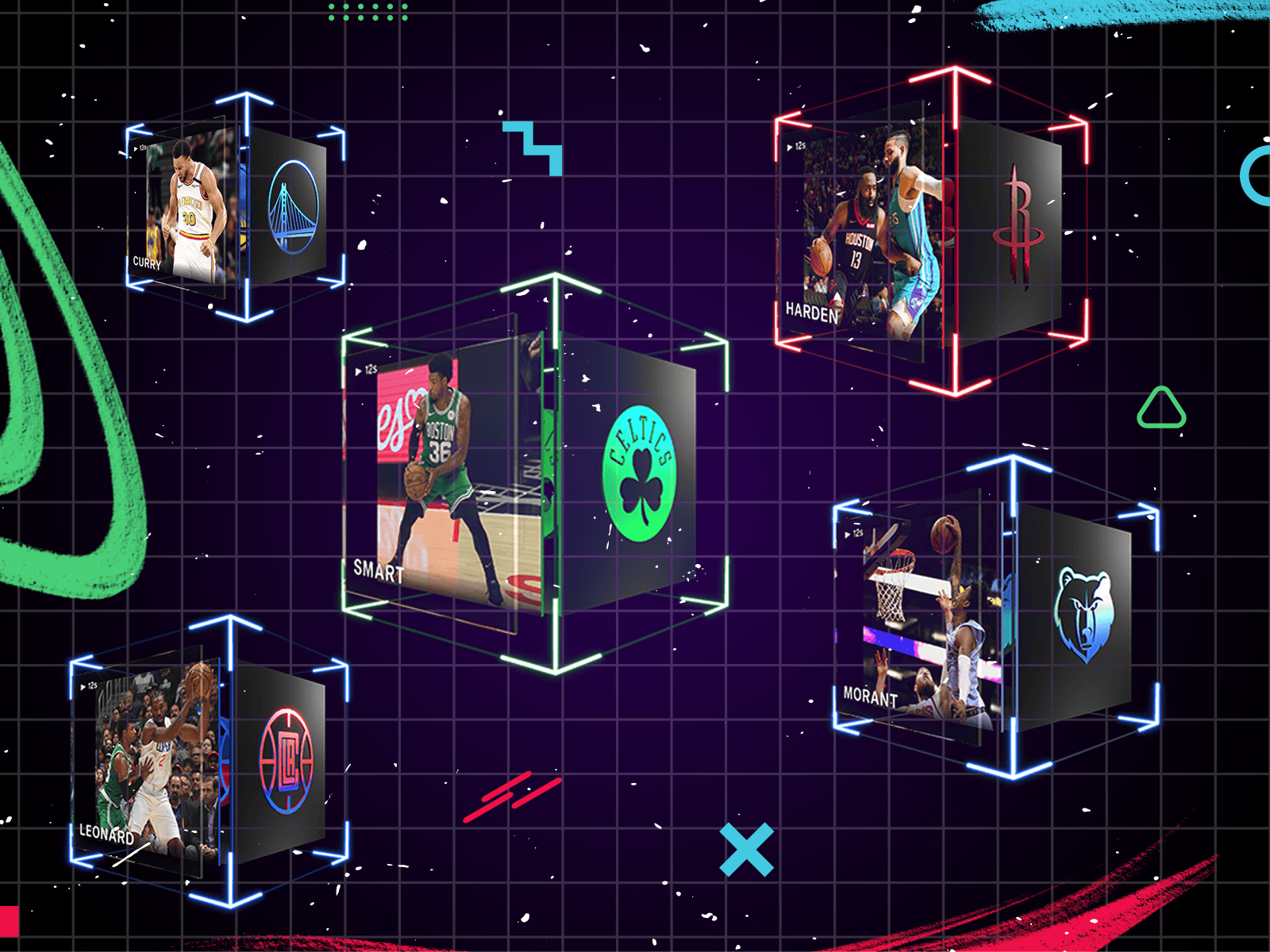 Some commentators have compared NBA Top Shots, and by extension all sports NFTs, to old school baseball cards from the 50s that are worth their weight in gold these days.
Taking collectible sports cards and making them digital is the smart plan, as it eliminates most of the risks that collectors face with damage, theft and ageing.
It could be argued that Top Shots will be the craze of the digital age, as prices continue to go through the roof – but will they go too high for the average Joe?
It doesn't seem to have put people off collecting physical collectibles before.
Ways to keep making Top Shots even more marketable are also underway, with plans to incorporate the cards into games and competitions, too.
It certainly looks as though they're here to stay.
Images: NBA Top Shot press and media kit, adapted by Casino.org