What Ever Happened To Annie Duke?
The name of Annie Duke is well-known, albeit not particularly liked in the poker community.
The sister of Howard Lederer, whom many hold responsible for Full Tilt's demise, Duke was involved in scandals of her own, with the Epic Poker League fiasco's being the most notable one.
But, love her or hate her, there is no denying that Annie Duke is a colorful character who's done pretty well for herself.
She used poker as the training ground for the things to come. When things went belly-up Duke landed firmly on both feet, successfully building a whole new career.
So, what ever happened to Annie Duke?
How did her fall from grace in the poker community come about, and what has she been up to for the past decade or so?
Annie Duke's Rise To Poker Stardom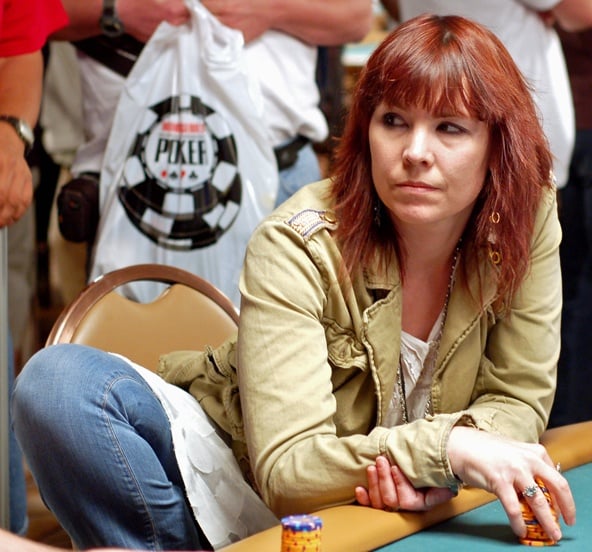 Annie Duke (née Lederer) was born in 1965 in New Hampshire and was introduced to poker in her early 20s by her brother.
Howard was already a successful player at the time.
Thanks to his advice, encouragement, and financial support, Annie decided to take up poker professionally and give the game a proper go.
In 1992, she married Ben Duke and moved to Montana. She continued to hone her skills in various private games and later started visiting Las Vegas to play in high-profile tournaments, especially in the World Series of Poker.
During the first few years of her professional career, Duke had moderate success on the circuit.
It wasn't until 1999 that she managed to bag her first six-figure win after placing second in a $5,000 WSOP event.
In May of 2004, she won her first and only WSOP bracelet, triumphing in an Omaha Hi-Lo tournament and banking almost $138,000. More importantly, this win secured her an invitation to the 2004 WSOP Tournament of Champions.
This was a 10-player sit and go with a $2,000,000 prize pool and was played as a winner-takes-all, so there were no consolation prizes.
Duke found herself up against some of the biggest names in poker: Phil Ivey, Daniel Negreanu, David "Chip" Reese, Johnny Chan, Doyle Brunson, and even her brother, Howard Lederer.
All of these players had years of experience under their belts and impeccable track records.
But the poker gods were by Duke's side that day, as she managed to outlast every single one of these hardened players, eventually beating Hellmuth in the heads up skirmish, claiming the title and the $2,000,000 prize.
Another important win for Annie Duke came shortly before she would close the poker chapter of her life.
She triumphed in the 2010 NBC Heads Up Championship, banking $500,000.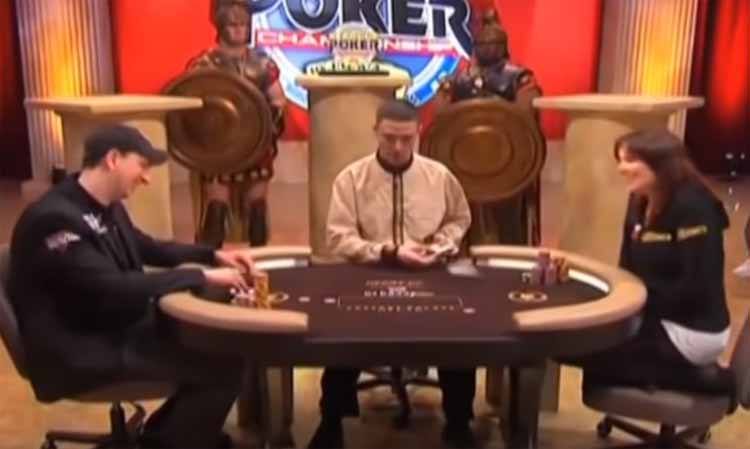 In total, Duke has won close to $4.3 million from poker tournaments alone.
This number may not look impressive today, but there weren't many female players during that period, and none as successful as Duke, at least in terms of tournament winnings.
Black Friday, Epic Poker League, And Duke's Fall From Grace
Up until 2011, things were going well for Duke.
She was posting good results in tournaments and entered a contract with Ultimate Bet, while her brother was one of the main people behind the booming Full Tilt operation.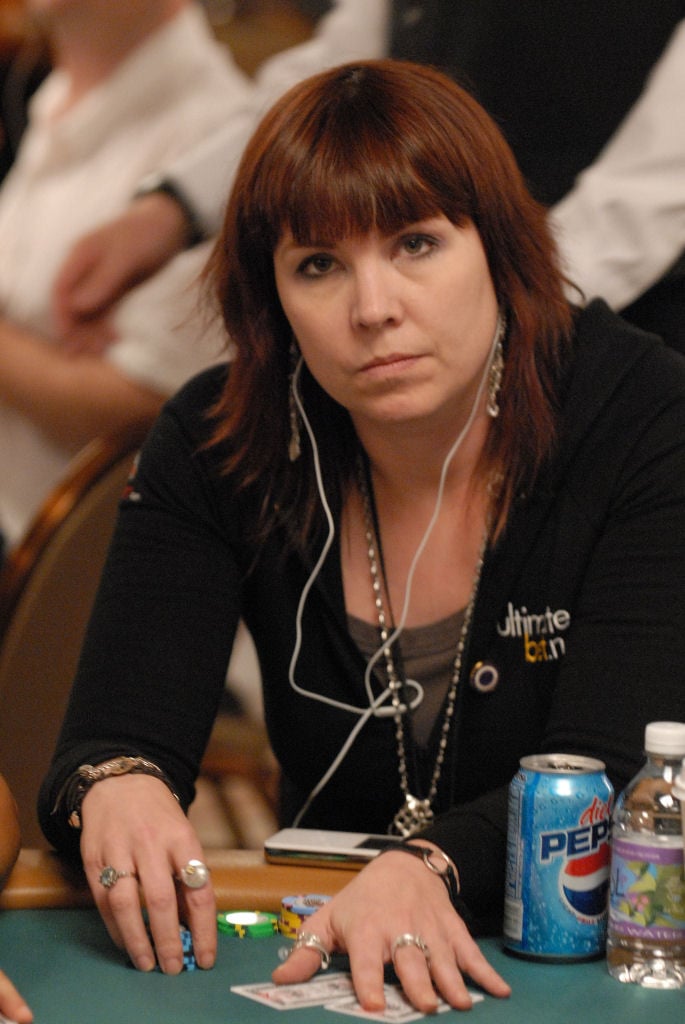 On the wings of success, Annie decided to start a project of her own called Epic Poker League (EPL).
This was a rather unique idea, where players were promised a $1,000,000 freeroll at the end, which was supposed to be paid for by the sponsors.
The EPL idea was an interesting one but it was also a pretty big bite. And, as it turned out, Duke couldn't have picked a worse moment for it.
Duke's reputation was already somewhat tarnished by this point as some in the community believed she was aware of the cheating that was happening at Ultimate Bet, the room she endorsed.
Duke refuted these allegations, and there was no evidence to confirm them, but it certainly didn't help her cause.
Then, in April of 2011, the Department of Justice unsealed indictments against the three major poker operators in the States, and the poker world came tumbling down.
The Epic Poker League was an ambitious project, but with Black Friday happening, sponsors' interest pretty much vanished into thin air.
After a few months of struggle, the EPL was forced to file for bankruptcy, and players never got the $1,000,000 freeroll they were promised.
Many held Duke responsible for what had happened and felt cheated by her.
Of course, she wasn't the only person involved with the EPL and a lot of what had happened was completely out of her hands, but with her reputation already on thin ice, the pressure kept on piling.
It was around this time that she decided to move on.
Rightfully or not, she became a persona non grata in poker circles, and the fact she was Howard's sister certainly didn't help.
So, instead of fighting a losing battle, Duke turned a new page and started to write a fresh chapter in her life.
From Poker Player To Author And Keynote Speaker
Although Duke has become somewhat of a pariah within the poker community, this didn't stop her from profiting on her former success.
As one of the most prolific female players, she turned to writing books and delivering keynote and motivational speeches for various clients.
Annie published several books, including the 2018 work called Thinking in Bets: Making Smarter Decisions When You Don't Have All the Facts.
In this book, Duke falls back on her poker skills and experience to explain the bigger picture and uncertainties of life.
Everything people do throughout their lives is, in some ways, betting on an uncertain outcome.
So, she tries to encourage people to become better at critical thinking and assess risks to ultimately make the best decisions based on the information they have at that moment.
Millions in winnings and a WSOP bracelet give Duke a lot of credibility, especially among "regular" people, i.e. not poker professionals.
And, by the time she decided to quit poker, she was already a published author.
In 2005, after winning the bracelet and the Tournament of Champions, Duke penned the book with a long and playful title: How I Raised, Folded, Bluffed, Flirted, Cursed, and Won Millions at the World Series of Poker.
Her most recent book is called How to Decide: Simple Tools for Making Better Choices. In it, Duke promises to teach readers a better, smarter way to make quality decisions, build their confidence, and avoid unnecessary second-guessing.
Annie's works have helped her build a fairly impressive career as a motivational speaker. She's been traveling the world, delivering speeches for all sorts of companies and their employees.
While relying on her poker experience and results for references, she's been completely detached from the poker world.
Duke's last live score on Hendon Mob dates back to 2011. She hasn't played in any major events since, and it seems she has no such plans for the future, either.
Is Annie Duke's Story A Fair One?
Even today many people in the poker community feel like Duke took advantage of the situation, did what was best for her at the time, and then got out of Dodge to build a different, better life for herself.
When Russ Hamilton's tapes were leaked in 2013, Duke's name became hot in the poker community once again, as parts of the conversations seemed to suggest that Annie was aware of what was going on at UB and even took advantage of superuser options for her personal gain.
Duke defended herself, stating that she only had access to whole cards for a few events she was doing the radio coverage for, and that was all. Annie claimed she had no idea that such functions even existed before the cheating scandal was exposed.
It's impossible to say who's telling the truth as all the evidence that exists is unclear.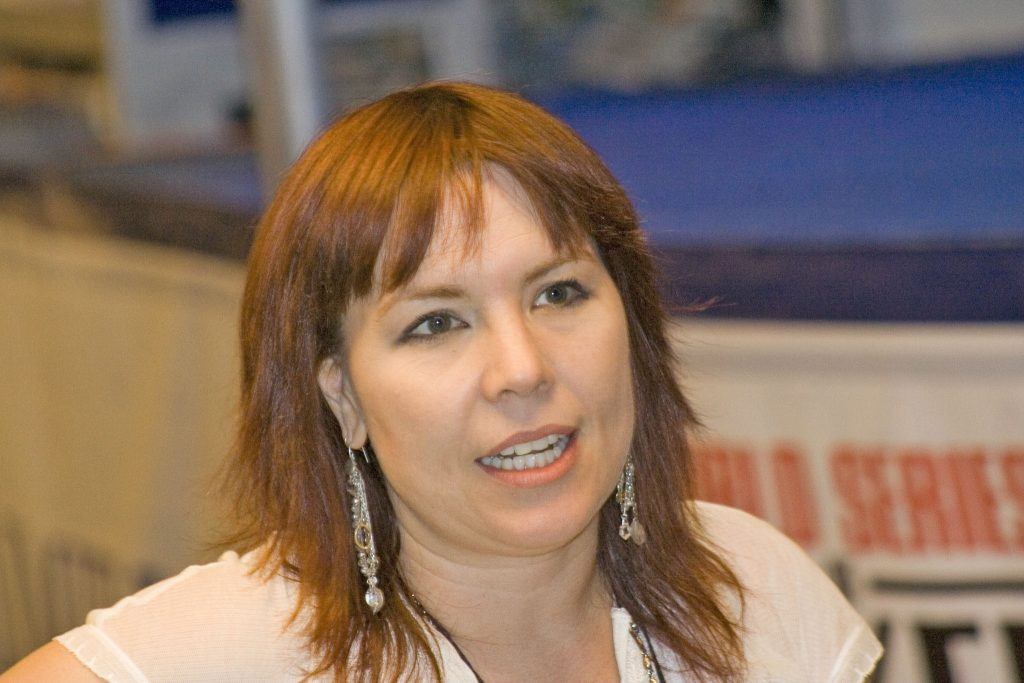 Then there was the EPL fiasco, which wasn't entirely Duke's fault, but she didn't own up to her mistakes, either.
Rather than doing that, she rode off into the sunset and started a new life, leaving it all in the past.
Is it fair that she found success elsewhere? Who can really answer that?
If anything, Duke seems to be living what she's preaching.
Life is all about making decisions and judgment calls. When push came to shove, she made hers and apparently managed to land on her two feet.
Perhaps she's not the superstar she once was, but if her Twitter profile is any indicator, Annie Duke is doing quite well for herself.
Duke has been involved in charitable work as well.
She co-founded The Alliance for Decision Education – a nonprofit organization focused on bringing Decision Education to middle and high schools across the US.
What Comes Next For Annie Duke?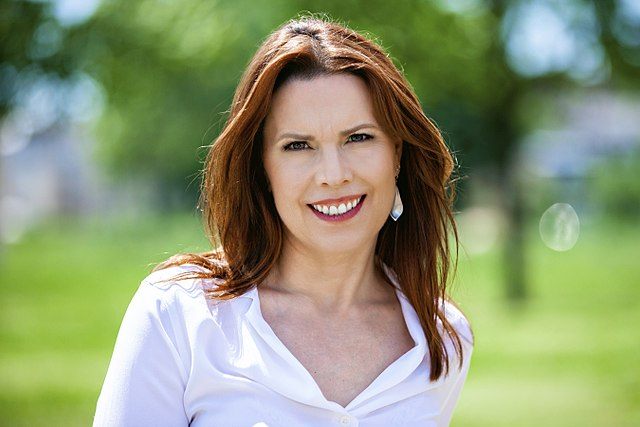 Over the years, there've been quite a few players who have retired from poker only to return a few years later. This scenario is pretty unlikely for Annie Duke.
When she decided to leave the poker scene, she didn't make any big announcements about it. Duke simply stopped playing, and that was it.
She never mentions the idea of coming back to the felt, at least not in the professional capacity.
She still resorts to poker as a part of her charitable efforts. Over the years, Duke has set up many charitable poker tournaments with proceeds going towards various organizations and causes.
If she really wanted to, Annie could probably return to the circuit without too much fuss.
After all, both Howard Lederer and Chris Ferguson did it, and apart from some unfriendly looks and few bad comments on social media, they didn't have any problems at all.
In fact, Ferguson has been actively playing for a few years now, taking part in a bunch of World Series of Poker events. In 2017, "Jesus" even claimed the WSOP Player of the Year title.
And the poker community certainly has bigger beef with two former Full Tilt honchos than with Annie Duke.
At this point in her life and career, though, there doesn't seem to be much incentive for Duke to take up the life of a professional player once again.
As it stands, her poker résumé has helped her get to where she is now, and after a full decade of not actively playing, she'd have a lot of catching up to do.
Summary
Annie Duke may be one of the more controversial characters in the poker world, but she has managed to use her poker credentials to build a new career that doesn't involve cards and chips and is now a successful author and public speaker.
She hasn't played any poker in a long time and is doing very well despite it.
Is it fair or not? You be the judge!
Check out more female poker players in this series: