Las Vegas is often famed for its luxurious and flawless hospitality where visitors are treated like royalty. Unfortunately, not every hotel gets the magic formula right and sometimes guests can leave Sin City with a feeling of disappointment about the place they stayed.
We've scoured the web for people's stories, wanting to know exactly why hotel goers have found certain destinations to be less than satisfactory. We've read through the scathing reviews and customer feedback that fills TripAdvisor's forums, to compile a list of the hotels & Vegas resorts that you really should steer clear of.
Considering all aspects that you would be most concerned with when looking for a hotel to stay at in Las Vegas: quality of rooms, customer service, food quality, to name just a few.
Here are our top 5 worst hotels in Las Vegas, but what would make your list.
Siegel Slots and Suites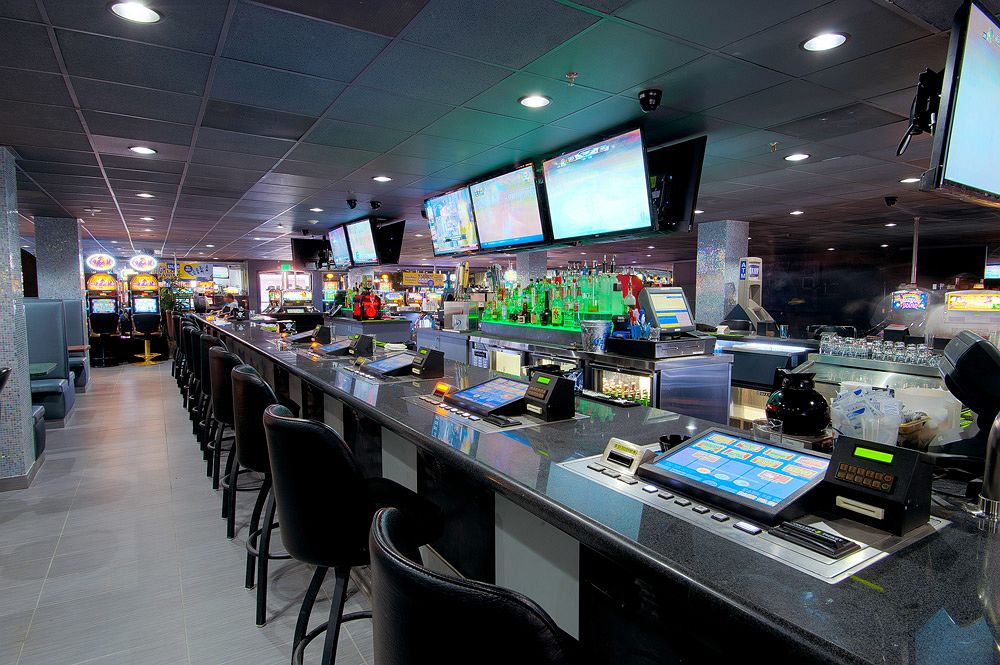 If ever there was a hotel that summed up a budget Las Vegas stay, then this hotel has to be it. The hotel is part of the Westgate Resorts company.
The feedback online about this hotel has certainly not been favorable. One restaurant reviewer on Trip Advisor claimed the "the eggs looked like two dried out hockey pucks." and another guest said, "I wish I could give zero star for this hotel". Others stated that the hotel is located in a very rough district of Las Vegas and that it wasn't a hotel with suites but just a glorified motel. Harsh words, but it appears to show no sign of improving based on the continued negative feedback that flows in.
Stratosphere Hotel, Casino & Tower
One of the iconic sights of Las Vegas is the Stratosphere Tower. It is as symbolic for the city as the Empire State Building is for New York and the Willis Tower is for Chicago. However, the Stratosphere Tower also boasts a hotel.
The bad news is that the reviews of the hotel are far from complimentary. The general focus of negativity appears to be directed at the management of the hotel. There are also comments slating the dirty rooms and tiny bathrooms that have ruined the holiday experience for guests.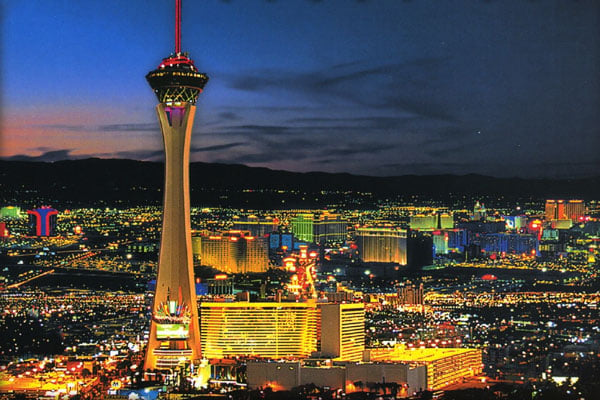 One review was passively scathing saying that the hotel offered "so-so service" and that you "get what you pay for." The most brutal review on Trip Advisor came from one individual who slammed their visit to the Stratosphere Hotel as the "worst Vegas stay… 4th Vegas trip". On the plus side, you can always not stay in the rooms and just spend swimming in the pool at the top of the tower! Also, if you type "worst hotels in Las Vegas" into Google, then a review for this hotel pops up third on the list. Now, that is damning.
Excalibur Hotel & Casino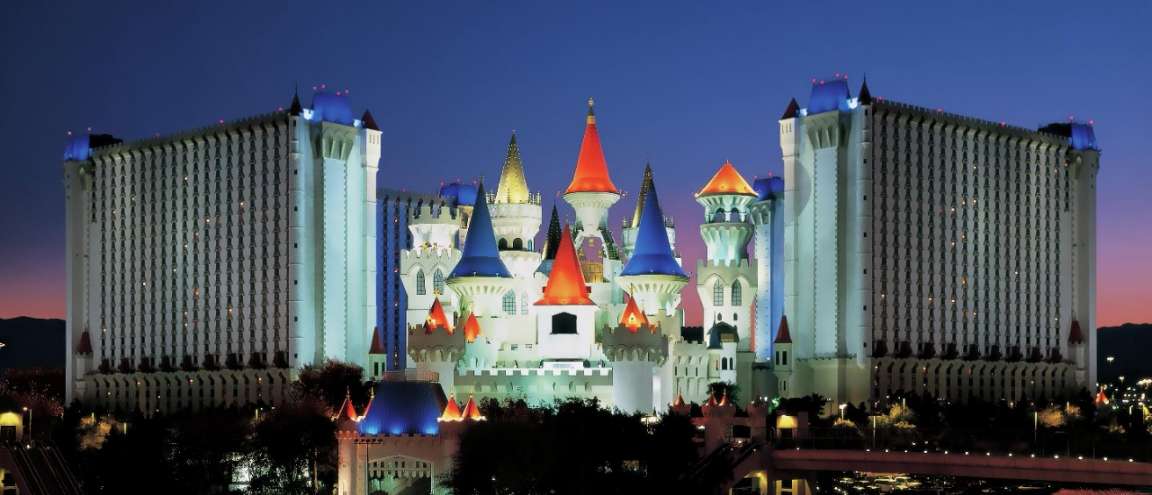 One of the most well-known hotels in Las Vegas. The Excalibur might have gained its inspiration from the King Arthur myth, but its reputation is far from regal. If you check out the Trip Advisor reviews, one of the opening reviews hits you with the brutal truth by saying "don't ever stay here." The reviewer, summoning the spirit of Mufasa as he urges Simba to stay away from the shadow lands, gets straight to the point. The reason for this nasty review? An allegation that the maid stole $600.
 "Excalibur continues to be the subject of negative curse word pun reviews."
If the rumors of light-fingered room cleaning staff are not enough to put you off then another reviewer nonchalantly writes "meh" and another says the rooms were "noisy and poorly maintained." One reviewer wittily quips "holy sheet" in reference to their bed sheets having holes in them. The general theme of the poor feedback focuses on the desperate need for this hotel to be refurbished. Maybe the reviews will improve if that happens, but until then it will continue to be the subject of negative curse word pun reviews. This has all been said without even mentioning the hotel looks like it was built by a 5 year old with Duplo bricks.
Circus Circus Hotel & Casino
If you're going to name your hotel then it might be best to avoid a name that can draw negative connotations. Not only is this hotel named after a circus… but the word is used twice for emphasis. Ok, so it does host an actual circus and is aimed at being a family-friendly venue, but is that enough? Of course, the reviews on Trip Advisor are packed full of puns relating to clowns and jokers. Generally, the reviews are far from favorable. Things are kicked off in blunt fashion with one commenter stating that they "don't have any good memories of this place." They then go on to criticize the slow customer service, average rooms, and booking confusion.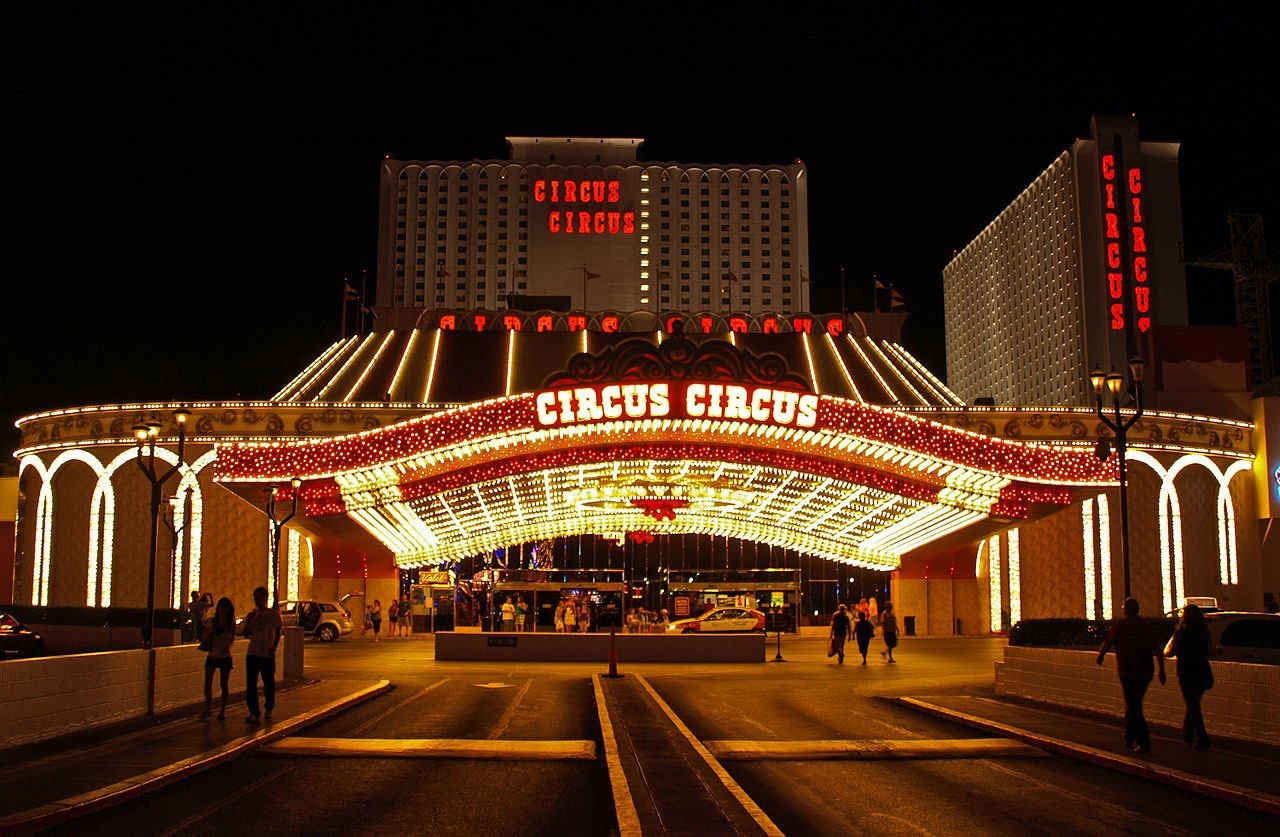 Another reviewer claimed that the hotel was "too trashy to stay." That particular comment makes it sound like a trailer park rather than a hotel in Las Vegas. The hotel is also considered to be one of the oldest-looking in Sin City, its biggest flaw being that it is in major need of an upgrade to drag it kicking and screaming into the 21st Century. For the time being, you may get nightmares if you hate clowns because there is a massive clown lit up, waiting to welcome you when you arrive.
Tropicana Las Vegas
The drinks may be free at Club Tropicana but at the Tropicana Hotel in Las Vegas, the only thing that is free is a dire staying experience. If you go to Trip Advisor and check out the reviews one of the first ones to pop up sums up the calamity that is this hotel on the Strip. One reviewer commented that they were given the wrong keys for their room. Not only that, the room they were given the keys to was occupied already.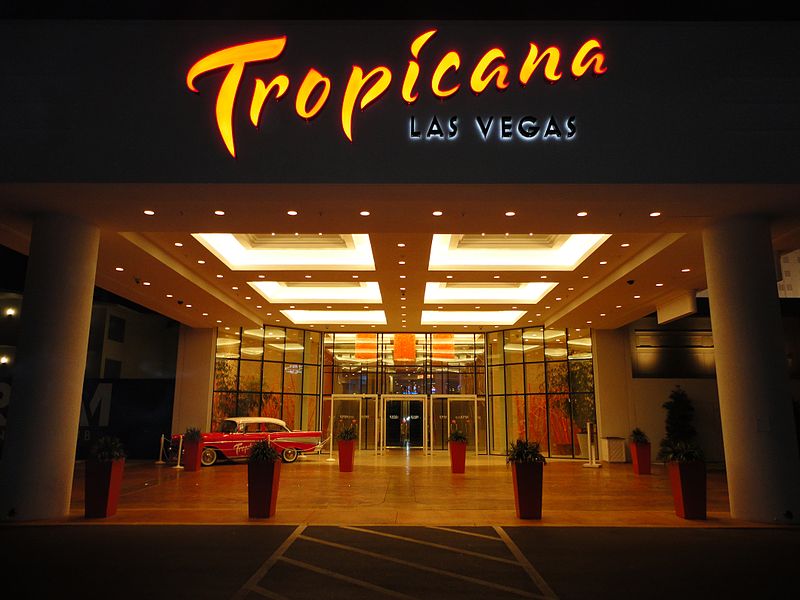 In what can only be described as a Lt Frank Drebin sequence of disastrous events, the same reviewer was moved rooms twice, eventually allocated a room with window coverings and old furniture, who found that the electrical sockets were not working, unable to connect to Wi-Fi, and were forced to wait 40 minutes to be seated at breakfast despite 20 tables being free.
Other reviews have been even more critical of the hotel. One reviewer claimed it was the "worst stay in Vegas!" Clearly, that individual has never been to the Mustang Ranch brothel and asked for the Cleveland Steamer, but that's another story for another day. Another reviewer brought some hip hop to the review table and used just two words to describe their business trip stay at the hotel as "convention dissension!" When the negativity rhymes, you know you're in trouble!
The Worst Hotels in Vegas: Our Verdict
Of course, not by any stretch of the imagination are these resorts the only bad ones in Las Vegas. In a city full to the brim with casinos and poker rooms, there's bound to be a fair few that don't meet the standards that we expect of Vegas.
These particular 5 have managed to make our list due to the sheer volume of customer dissatisfaction that we found online. With everything from unacceptable rooms to theft, you can begin to see why these hotels have acquired a place on our 'Worst Vegas Resorts & Hotels List'.