Your Odds Of Winning WSOP Suck, But Here's Why You Shouldn't Think About It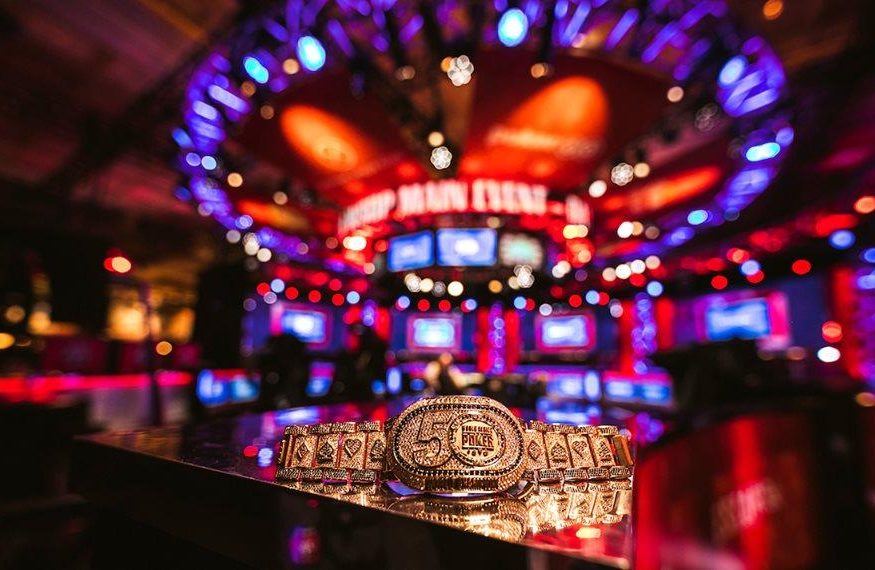 Winning a WSOP tournament is a lifelong dream of many poker players, amateurs, and pros alike.
In addition to the prestige that comes with it, there is usually a hefty amount of money on the line for the winner.
The problem is, for an event to have a big prize pool, it usually needs to have a big field or a massive buy-in.
Since the latter is something most players can't afford, the former remains the only realistic option for a majority of poker enthusiasts.
This begs the natural question – what are your odds of actually winning a major WSOP tournament like the Main Event?
Being just one of the thousands of players that descend upon Las Vegas every year, what are the odds you'll be the one to make it all the way to the final table and close the deal?
What Are My Odds Of Winning The Main Event?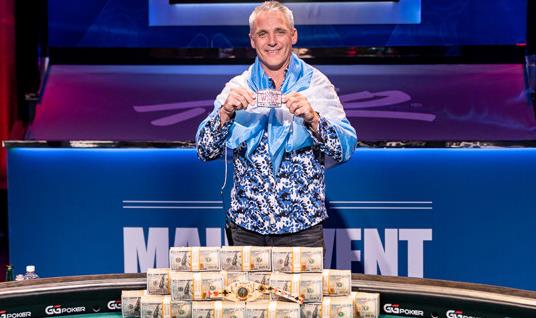 Every player that takes their seat at one of the countless Main Event tables believes they could be the one this year. With a bit of luck in the right spots and your skills, the dream doesn't seem that far out of reach.
I hate to be the one to shatter this, but the odds of winning the Main Event are pretty long.
Let's see how this looks in practice.
There were 8,569 individual players in the field in the last Main Event. If we accept that poker is a skill game but assume that all players are equally skilled, your odds of winning are 1 in 8,569.
Simply put, out of 8,569 Main Events played, you're supposed to win one.
These odds aren't nearly as bad as those of winning a lottery but still aren't particularly encouraging.
If you're an amateur or recreational player who doesn't actually study the game, it gets even worse.
Almost everyone will agree that a player like Phil Ivey or Daniel Negreanu will have better chances of winning the WSOP Main Event than an average player. In fact, all pros have a slight edge over the competition, which boosts their odds by a few points.
This means the odds of winning for the rest of the field are reduced.
So in the above example, if we factor in these deviations, your odds of winning are probably closer to 1 in 10,000 or worse, depending on the individual skill level.
To give you a better idea, for the 2018 Main Event, some major bookmakers put the two aforementioned players at +5,000 to win. Taking into account their skills, experience, and previous track record, the bookies believe that Negreanu and Ivey should win one out of 5,000 Main Events they play.
Of course, your odds of winning directly correlate with the number of players in the field.
So, if bookmakers are giving these odds for someone like Ivey in a field they expected to be somewhere around 7,000 players (the 2018 Main Event ended up having 7,874 entries), they'd certainly give much lower odds of winning for your average Joe.
Long Shot Worth Taking?
Looking at the odds alone, the WSOP Main Event doesn't seem to be a very appealing prospect. It's not as difficult as winning the lottery, but for all practical purposes, it's not that far off, either.
On the other hand, the reward is well worth trying to beat the unfavorable odds.
Winning the Main Event comes with a huge prize and many great opportunities down the line.
It is also worth noting that most people overestimate their poker abilities. So, if you actually are a good player, you'll be a slight favorite over the field as well. This particular event tends to attract numerous amateurs who don't know much about the game at all.
The bottom line is, you're not likely to win the Main Event in your lifetime, even if you start playing as soon as you turn 21 and play every single one for the next 40 or 50 years.
Of course, this only applies if the current trend continues and the fields continue to be massive.
Back in 2003, when Moneymaker took down the ME, the field consisted of just 839 players, so your odds of winning were much better. The top prize was smaller, but winning a couple of million is nothing to sneeze at.
Back in the 70s and the 80s, Main Events attracted anywhere from a few dozen to a few hundred players, so everyone had much bigger chances of becoming the world champion of poker.
It was still a prestigious title, but the money you'd take home wasn't anywhere close to today's insane amounts.
A useful guide if you're on a budget:
5 Cheapest Ways To Get Yourself Into The Main Event
Best WSOP Odds: Value for Money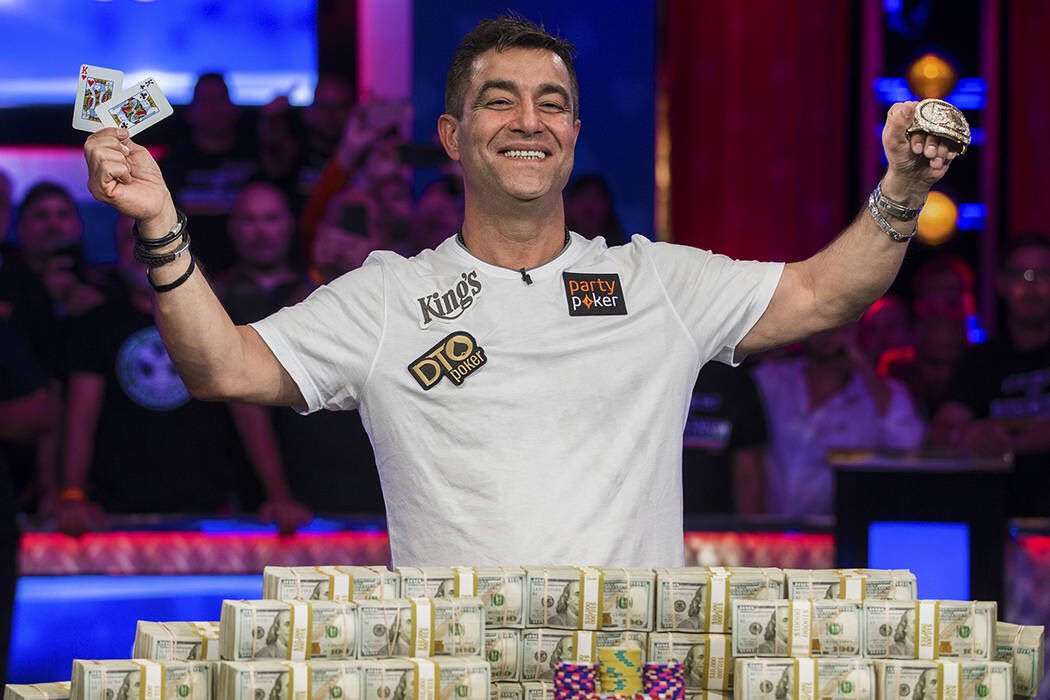 While the Main Event is almost everyone's first thought when discussing the World Series of Poker, the fact remains that the Series features dozens of tournaments every year.
Some of them actually offer much better odds of winning and solid prizes.
The Championship WSOP events offer good winning odds, provided you are proficient in one of the non-Hold'em formats.
These are $10,000 buy-in tournaments featuring Pot Limit Omaha, Omaha 8, Seven Card Stud, and other variations.
Fields in these tournaments are often quite small, sometimes featuring fewer than 100 entries, and this is especially true for the games that aren't very popular today, like Seven Card Stud 8.
So, if your goal is simply winning a bracelet and you have a decent bankroll to work with, these tournaments provide the best odds, at least on the surface.
At the same time, these particular tournaments tend to attract real sharks.
You'll come across players who are experts in the particular format, so you'd better be very proficient yourself. Otherwise, despite the small field, your odds will still be pretty bad, simply because the skill gap will be so big.
Unlike large Hold'em events, which are often filled with inexperienced players, Championship tournaments have very few soft spots. There won't be many opportunities to get any easy chips, and almost every hand you play will be a challenge.
On the other hand, if you're a good Omaha 8 or Stud 8 player, you might run into some good Hold'em pros who aren't that familiar with other variations but are chasing bracelets for whatever reason (prop bets, prestige, etc.).
Being solid in Hold'em doesn't necessarily translate into being a good Omaha 8 or Stud player.
It's not all about Vegas, either. Find out where else you can play and where you may have better chances of winning in our recent post about other World Series Events.
Odds of Winning Other Massive WSOP Tournaments
The Main Event isn't the only big-field tournament you'll find on the WSOP schedule.
As the series became more popular, it started to attract more and more players every year. Thanks to this, the organizers can add more tournaments with small buy-ins and big guarantees.
The Colossus is a great example of such an event.
In 2019, the tournament featured a buy-in of just $400, but the winner took home more than $450,000.
If you're wondering what your odds of winning the Colossus are, they're pretty wild. The 2019 edition of the tournament saw more than 13,000 entrants, so your winning chances certainly aren't great.
On the flip side, tournaments with small buy-ins and big guarantees tend to attract all player profiles, so there were quite a few inexperienced players in there as well.
If you're a decent player yourself, your odds of winning are better than 1 in 13,000, but probably still not much better than 1 in 10,000.
Another similar example is the Millionaire Maker event.
This tournament has been on the WSOP schedule for a few years now, featuring the buy-in of just $1,500 and promising at least $1 million for the winner.
In 2019, there were 8,809 runners, so your fundamental odds of winning would be lower than those in the Main Event.
However, because the field is probably not as tough, your actual odds are probably better. How better exactly, it's hard to say, as there are so many different variables to consider.
What Are the Odds Of Winning At Least One WSOP Bracelet?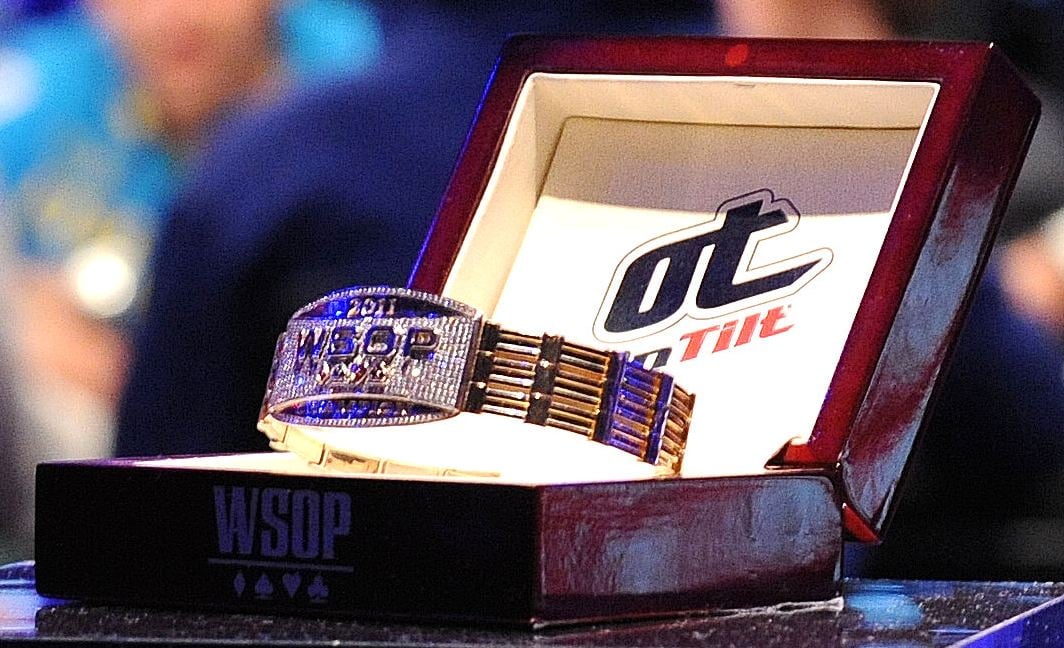 Chasing after a WSOP bracelet can be a demanding endeavor, but it's a worthy goal, considering a bracelet is pretty much the ultimate poker trophy.
But what are your odds of winning one?
The basic math is pretty simple – the more you play, the better your odds get.
If you were to play every WSOP tournament for a decade, you'd have a decent shot at winning at least one.
However, that's provided you're actually a solid player and have a good bankroll to support playing a full schedule every year.
Of course, you can always luck out and win a bracelet against the odds – it happens all the time.
There have even been examples of people registering for a wrong tournament and playing a game they didn't know anything about and winning.
Summary: Poker Tournaments And Odds – Do They Really Matter?
If you want to play poker tournaments, you shouldn't be fixated on the odds of winning. Those numbers can seem pretty scary – and they are.
You could go for 1,000 tournaments without winning one if you're playing in big-field events.
However, the better you get, the better your odds will be, so there are many ways to improve your winning chances in poker tournaments.
Also, just like you could go on a long losing run, it's entirely possible to defy the odds and win two or three big events in a short time span. This happens all the time.
Variance plays a huge role in poker, and there is no telling what will happen in any individual tournament. If you go into the day thinking your odds of winning are just 1 in 5,000 or 10,000, you probably won't play your best game.
Instead, try to focus on every single hand and do your best every time you're faced with a decision.
That's the only correct way to think about poker, be it tournaments, cash games, or whatever other format you might prefer.
The math says you're unlikely to win the Main Event, but the math says that for every player, not just you.
Yet, someone wins every year, defying the odds. If you look at things that way, there is absolutely no reason why you couldn't be the next WSOP champion!
Lead image: Twitter/CaesarsEnt