Politics Betting: Mid-Term Elections Betting Preview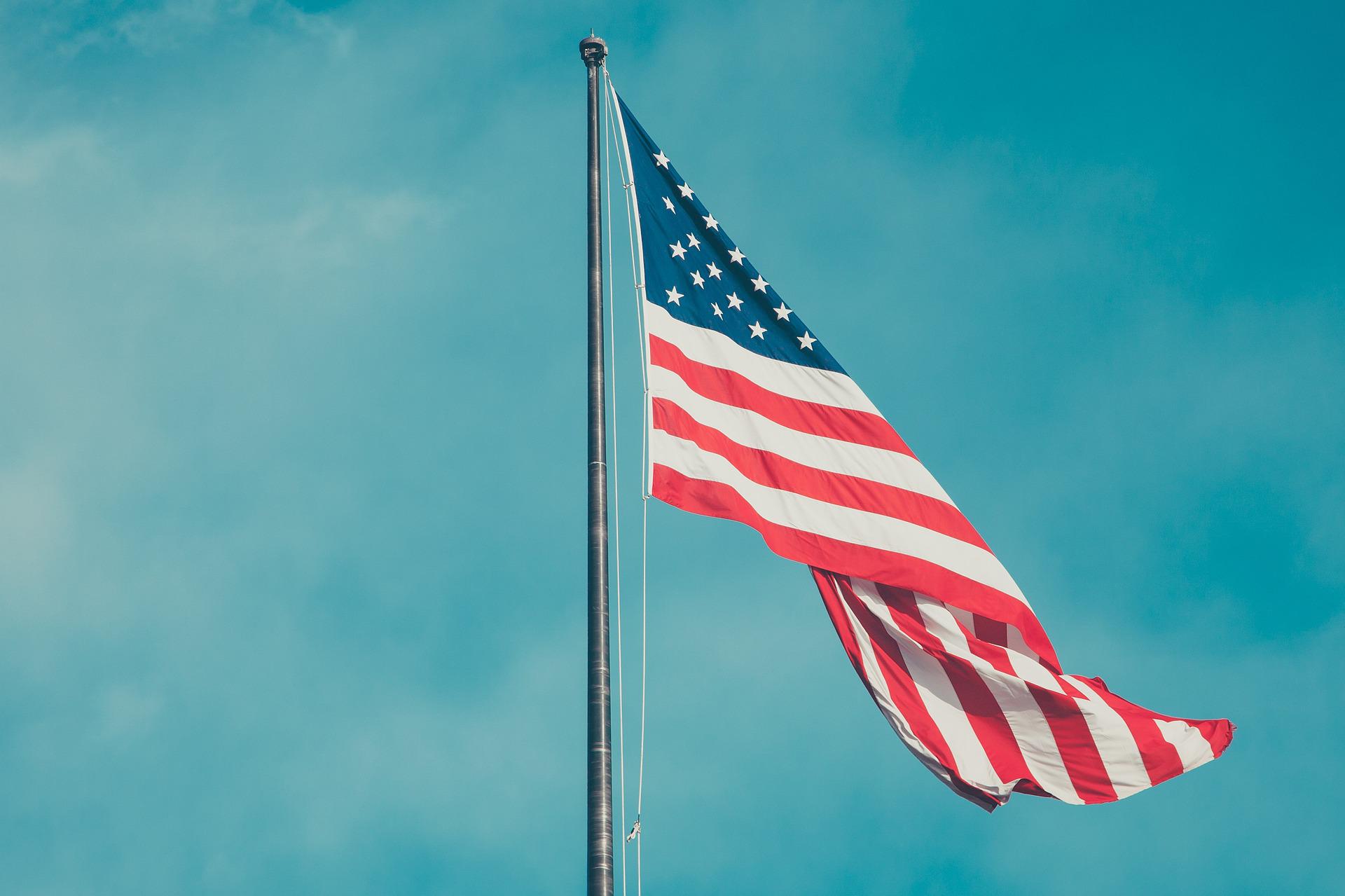 Recommended Bets
Outside of a Presidential year, the biggest betting event in US politics is the mid-term elections. The season is already well underway, following a summer of primaries.
My best US bet of the year, pinpointed in January, already landed with ease at odds of around 5/4, as Brian Kemp became the Republican Nominee for Georgia Governor.
What's In Play?
All 435 seats for the House of Representatives. Gubernatorial races in 36 states. 35 of the 100 seats in the US Senate.
All are scheduled for November 8 and all are betting heats.
The Senate and House races will have big implications for President Biden's ability to deliver legislation. Presidential candidates for 2024 are sure to emerge, especially from those Governor races.
What Are The Betting Options?
Regarding the big picture, Betfair offer odds on which party wins a majority in either the Senate or the House.
William Hill offer a market on the double. For example, they offer Even money or 2.0 that the Republicans win the House, Democrats the Senate.
Note if the Senate is tied 50-50 as it currently stands, that will count as a Democrat win as Vice President Kamala Harris holds the casting vote.
That even money double reflects the current projection.
The Democrats are now slight favorites for the Senate, following a big turnaround in recent weeks.
The Republicans, however, remain very strong favorites to win the House. Their latest Betfair odds are just 1.17.
Going deeper, we can bet on the outcome of all the states deemed competitive. Or even the exact number of seats each party will win in each chamber.
What's The Form Guide?
So why is the betting so different for each chamber?
Simply, the electorates and dynamics differ. Every Congressional district is up but only 34 states will vote for the Senate.
Also, House districts are manipulated along partisan lines and are to an ever larger extent, gerrymandered. Whereas a Senate race covers the entire state.
Historically, mid-term elections for the House work against the party of the president. Opponents tend to be better motivated to turnout.
During President Obama's two terms, his party were hammered in both sets of mid-terms.
But when President Trump was in the White House, the Democrats enjoyed a 'Blue Wave', sweeping the House with 235 seats – an improvement of 41.
Yet on the same day, Trump's Republicans increased their Senate tally to 53, from 51.
Thus, 2018 illustrates how results between the two chambers do not necessarily correlate.
When the House was last contested, on the same day as the 2020 presidential election and therefore involving a more even turnout, that Democrat advantage fell to just 222-213.
It seems extremely unlikely that they will be able to hold their majority, now they are the incumbents and the Republicans have the extra motivation.
Backlash Against Biden Seems Inevitable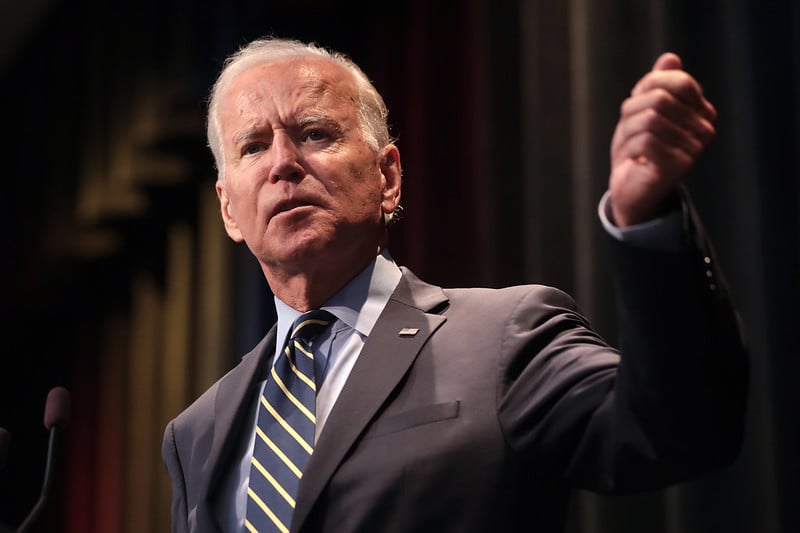 Indeed, the signals have long implied that President Biden will suffer a similar backlash.
It has proved the case in special elections, the disastrous loss of Virginia's governorship and very nearly a catastrophic loss of New Jersey.
His approval ratings have since sunk to a dismal level, below 40%.
However, momentum may be reversing.
Biden has enjoyed several wins in recent weeks – gas prices falling rapidly, bipartisan bills that few thought possible, better job numbers than expected, the killing of Al-Qaeda leader Ayman Al-Zawahiri.
Generic ballot polls are tied, with more led by the Democrats than not in recent weeks, although are still well short of the double-digit leads enjoyed before 2018.
Fivethirtyeight's model rates them only 20% likely for the House.
Nevertheless, the Senate is a different story, as a 59% forecast from Fivethirtyeight illustrates.
The states in play are relatively favorable to Democrats – an exact reversal of 2018, when Republican Senators defied the Blue Wave at House level.
Furthermore, the Republicans seem intent on a course of electoral suicide.
Abortion And Jan 6 Investigation Are Hurting Republicans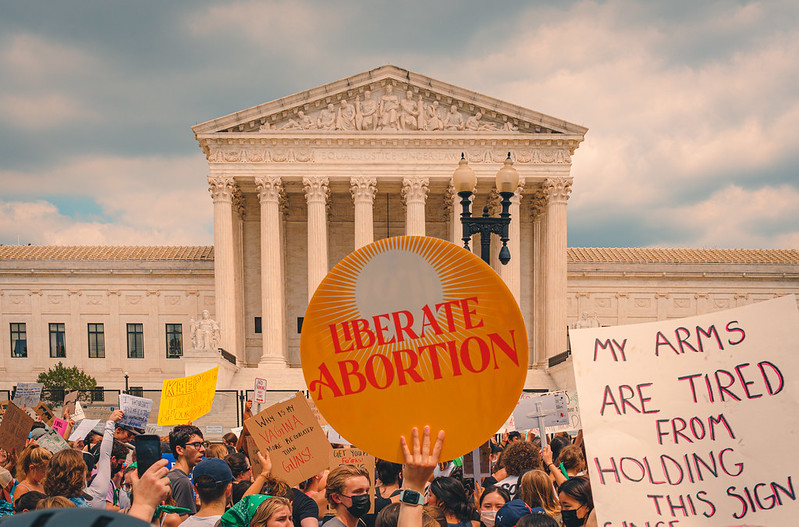 Whereas there are easy gains to be made on living standards and inflation, self-inflicted cultural wars could prove their undoing. The transformative issue seems to be abortion.
The Supreme Court decision to overturn Roe v Wade sent Republican activists delirious, but it is consistently unpopular with the majority of voters.
It crystalized a key dividing line in US society and politics, and energized Democrat campaigns.
Likewise, the January 6 Committee Hearings are proving a disaster for Republicans.
Whereas a hardcore of their activists remain fervent Trump supporters and deny the 2020 election result, that position is at direct odds with median voters.
Numerous election-denial extremists and QaNon believers have won primaries, damaging their party's brand and chances in key races.
US elections are always about Independents, rather than hyper-partisans.
Consider two critical swing states, where both the Senate and Governorship are in play.
Remember, Biden's election win was only possible by narrowly gaining Pennsylvania and Arizona.
Mid-term, Democrats should be vulnerable here to a competent challenge, but that looks unlikely.
Pennsylvania And Arizona To Stay Blue
In PA, the Republican candidate Doug Mastriano is one of those extreme candidates.
A QaNon conspiracy theorist who attended Trump's rally at the Capitol on January 6, and denies the validity of Biden's election win. He trails Josh Shapiro by 8%.
For the Senate, Trump's choice 'Dr' Mehmet Oz won the nomination.
He's since been shown to be a resident of a different state (NJ) and a dual national, with Turkey. He trails John Fetterman by 11%.
This would represent a gain for the Democrats, as it is an open seat following the retirement of Republican Pat Toomey.
Bet365 offer odds of 4/11 about each of these race leaders. Short odds for sure, but it is very hard to envisage either Democrat failing.
In Arizona, the party has traveled very far to the Right in recent years, since the late John McCain was untouchable in Senate races.
Their 2022 slate revel in dissing the McCain legacy – which makes zero sense in a state where Independents loved him.
Instead they have Kari Lake up for Governor, against Katie Hobbs. For the Senate, Blake Masters takes on Democrat incumbent Mark Kelly.
Both of these candidates are again, QaNon believing election-deniers, holding unabashed extreme right views. Their Secretary of State candidate is Mark Finchem – a long-term member of the Oath Keepers.
This is the violent far-right terror group whose leadership has been charged with sedition on January 6.
The betting really doesn't reflect the nature of the candidates.
Bet365 offer 8/11 about Kelly – who leads by 8.6% on average, and frequently hits 49% or higher – and 5/4 about Hobbs. She too is clearly ahead in the polls and hitting the high-forties.
If Kelly and Fetterman do land these Senate seats for the Democrats, that would alter the overall tally to 51-49 in their favor.
Republicans would need a net gain of two elsewhere. Possible, but not easy or obvious, given the map.
The most vulnerable Democrat defences are in Georgia and Nevada. The latter is a genuine toss-up, between incumbent Catherine Cortez Masto and Adam Laxalt.
Bet365 rate the Democrat outsider but the polls have her 1.5% up on average.
As for Georgia, I much prefer the incumbent Raphael Warnock at odds of 10/11 against ex-football star Herschel Walker.
His lack of political pedigree is showing already and his campaign is plagued with several scandals, including domestic violence allegations.
Outside those states, changes are unlikely, and if there were an upset, there's at least an equal chance the Democrats would benefit.
They have a strong favorite in New Hampshire, Maggie Hassan, while the two probable if not certain Republican defences are Wisconsin and Ohio, by Ron Johnson and J.D. Vance respectively.
Overall, I reckon it will work out as either 51-49 to the Democrats, or 50-50 again, leaving them in control. The difference would hang around Nevada.
My recommendation, therefore, is that even money double with William Hill on a Republican House and Democrat Senate.
Recommended Bets