How To Become A Bookmaker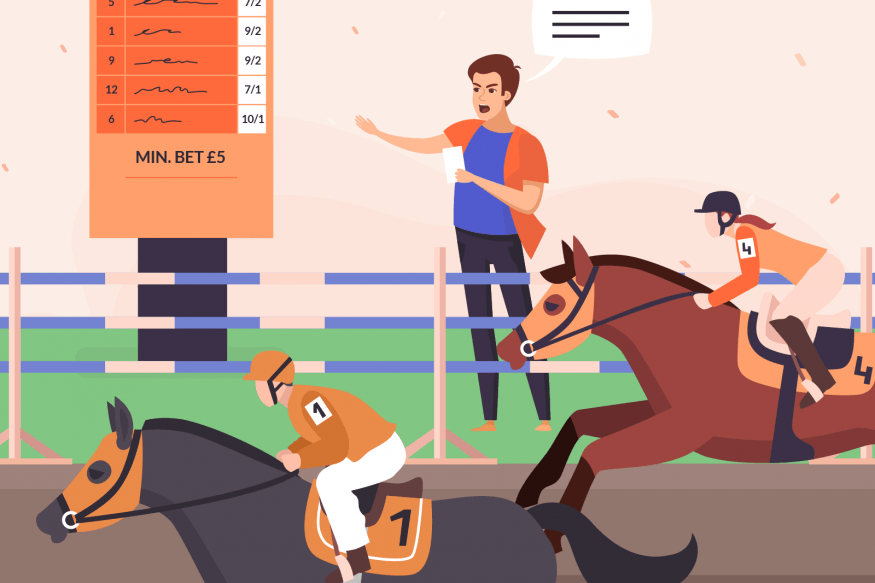 Ever wondered what it takes to be a bookie?
Some of the giants of the betting industry – Coral, Paddy Power and William Hill among others – all started out small before becoming the gambling goliaths we know today.
Just how do you become a bookmaker and what route should you take? If done right, then you can have a very profitable and lucrative business on your hands.
You also need a certain skillset, money to get started, and to decide what type of bookie you want to be. We'll cover everything in our step-by-step guide below.
Step 1: Decide Which Route To Take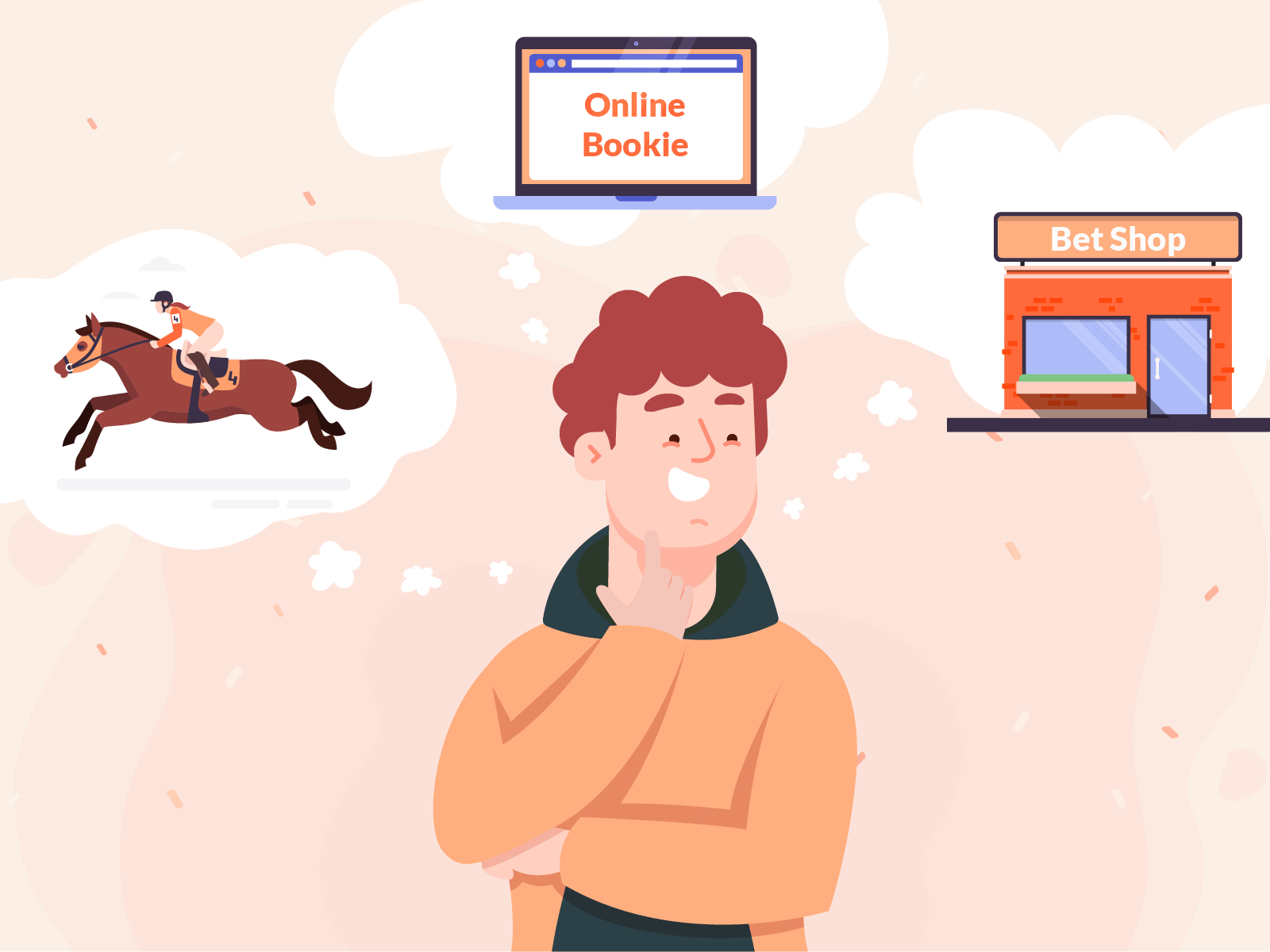 If you decide that bookmaking is the career for you, then what avenues are open to you? Which of those is best?
Well, there are pros and cons to each route, with four options to choose from:
Online bookmaker
On-course bookmaker
Opening a betting shop
Combination of some or all of the above
Online betting has never been more popular, but the marketplace is somewhat saturated nowadays.
You would need to offer something different to the mainstream and big boys of betting to attract business. Incentives like sign up offers and regular promotions are what lures and then keeps bettors coming back to place their wagers with you.
Be warned: it's hard to stand out from the crowd in this area.
If you love horse racing at your local track, then becoming an on-course bookie is an alternative option.
There are additional costs involved, however, for your pitch and it's worth noting that quiet, midweek meetings seldom attract big crowds. It can be hard to make on-course bookmaking pay.
Opening a betting shop involves more than just getting yourself a license to operate. You have to rent some real estate and employ staff to help you run the place and that means additional costs.
A premises license for the place you lease and personal functional licenses for any people working for you are also needed. More on those later.
Step 2: Decide How You Want To Set Up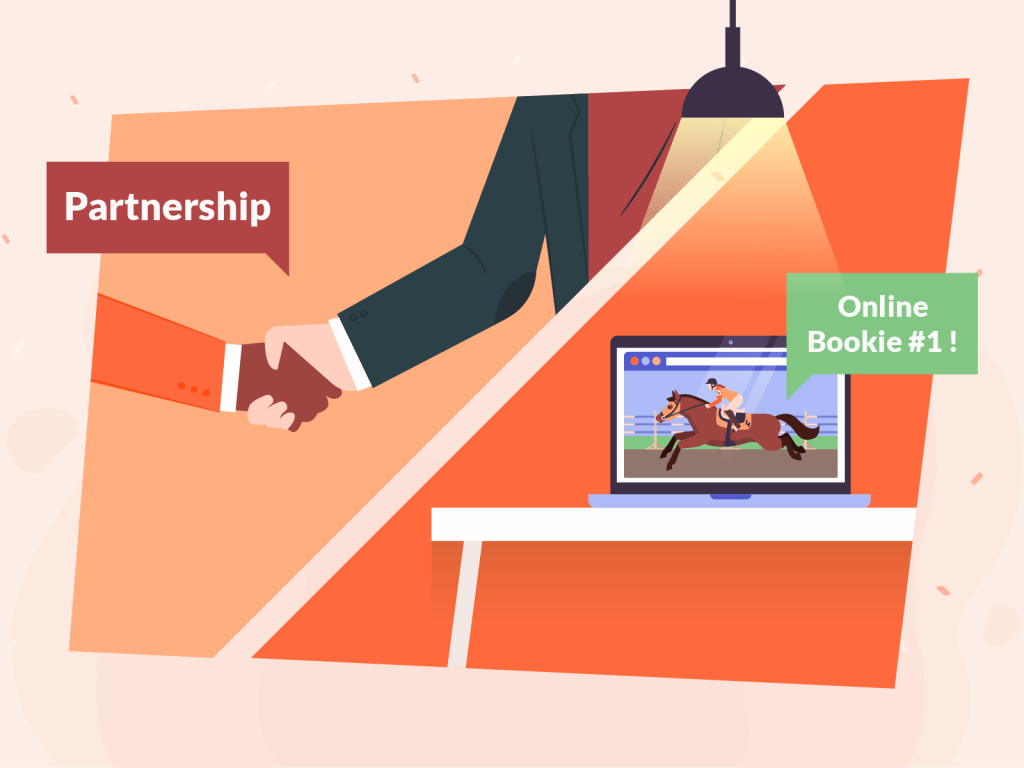 Many small-time bookmakers are family businesses, so do you want to go it alone or become a partner of an existing firm? That is the broad choice you face if deciding to become a bookie.
Again, there are pluses and minuses to both approaches:
Being an independent bookmaker sounds great, but you still have overheads. There is rent and wages to pay if you run a High Street betting shop.
There are fees like renewing your trackside pitch every year if you are an on-course bookie.
Taking the business online means server costs and license fees apply to whatever type of outfit you want to run.
Becoming a partner with an existing company means you are representing them. Franchises may be granted for a betting shop or trackside pitch, but you are in effect an employee of that organization.
That means total profits don't go to you and you are on a percentage of takings or a salary paid.
While there can be greater security in forming a partnership, it is worth remembering that many betting shops have been closed by large bookmakers to save on high rent costs.
This has come in reaction to regulation changes brought in the by the British Government over the maximum stake for Fixed Odds Betting Terminals (FOBTs).
Step 3: Find Out Which Licenses You Need
As noted above, the gambling industry has strict regulation by the state. This is to ensure ethical practice and fair treatment of bettors.
You are going to need licenses and, depending on the type of bookie you are, plenty of them.
As listed by the UK Gambling Commission on its website, the regulator requires you to have some or all of the following licenses:
Operating License
Personal Functional License
Personal Management License
Premises License
These don't come cheap, either.
A license application has no guarantee of success and the UK Gambling Commission doesn't return fees if you get turned down. There are also annual renewal costs attached to licenses.
With Premises Licenses, you are applying to your local authority rather than the regulator. These may set different fees, rates and tariffs depending on your geographical location.
Also be prepared for the possibility of opposition to your proposal of turning a piece of real estate into a betting shop.
Why You Need Licenses
Each of the licenses related to bookmaking serves a different purpose. Knowing about all of them is essential before you decide to become a bookie.
With an Operating License, the clue is in the name. Some or all of the following activities must be specified on your licenses:
Non-remote general betting – standard if you trade from premises and/or limited for on-course bookies
Non-remote pool betting
Remote general betting – standard for real and/or virtual events, and/or limited for telephone and email bets
Remote betting host – again for real and/or virtual events
Remote betting intermediary – if you have trading rooms on your site
Remote pool betting
Getting those which you need and also including ones for other intermediary purposes all have different costs attached to them in terms of fees.
Looking at the remote general betting license, for example, any bookie operating a gross gambling yield of under £550,000 per year has an application fee of £2,933 and annual renewal costs of £3,408.
Obtaining and keeping this license alone will thus be an expense of £6,341 within 12 months.
Successful bookies who have over £1,000,000,000 in their annual gross gambling yield pay an application fee of £25,777 with annual renewal costs of £694,856.
For every £500,000,000 above that threshold, the price to renew increases by £200,000.
Personal Functional License
Personal Functional Licenses are for people who work for you as a bookie.
Your staff needs to have one of these in order to be legally allowed to do their job. Employees are subject to a Criminal Records Bureau (CRB) check to ensure they are trustworthy.
You need to get a Personal Functional License for the following staff:
Cashier
Dealer/croupier (if you're offering a casino product)
Gaming supervisor (or pit boss)
Inspector
Security personnel
Personal Management License
Before granting a Personal Management License (PML) to anyone, the UK Gambling Commission wants to be satisfied that the business model of a bookmaker is sustainable. They are looking for stability in the people running the show.
These licenses cost £370 per person.
A PML isn't just concerned with the boss. It covers a wider base than just that and includes members of staff with responsibility for:
Strategy and delivery of gambling operations
Financial planning and budgets
Commercial development and marketing
Compliance (with the regulator)
IT provision and digital security
Management of premises licensed for bingo and/or as a casino
Management of 5 or more licensed premises within a particular area of the UK
Premises License
Local councils can take several weeks to process and decide on your application to turn real estate into a place where betting and gaming is permitted.
Residents in the nearby area may raise objections. It follows that converting some premises into a betting shop are easier than others.
Step 4: Work Out Your Budget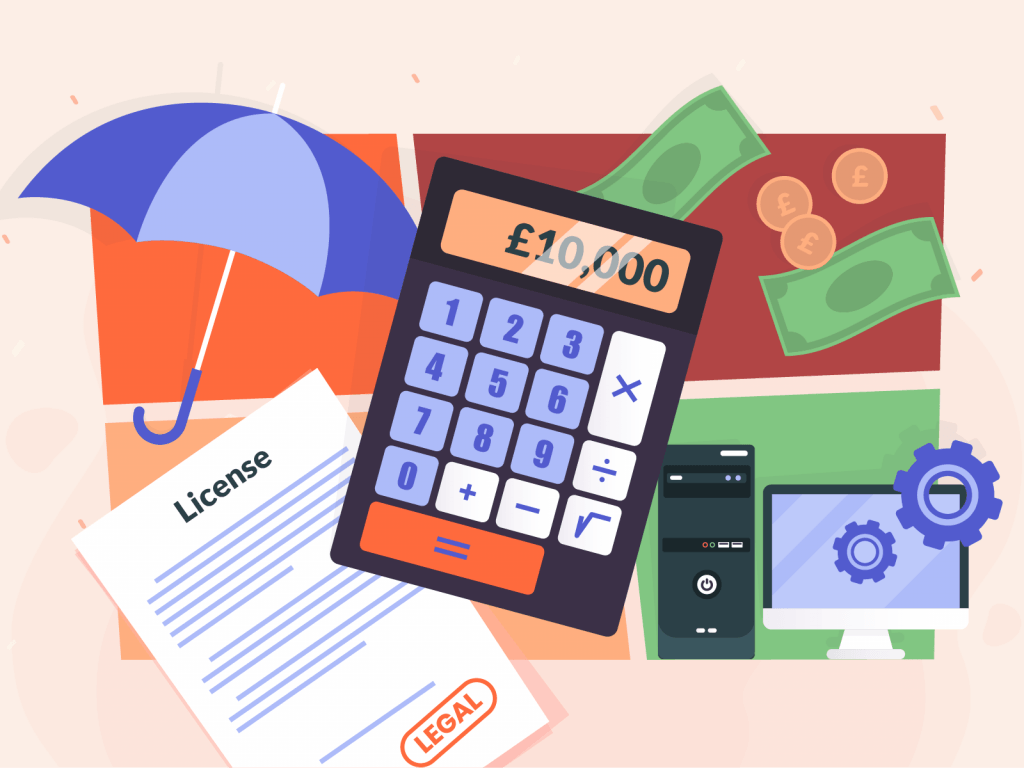 As you may have noticed, there are plenty of costs, expenses and overheads involved in setting up and becoming a bookmaker.
It's estimated that there are average initial costs of £8,000 to £10,000 just for starting up as an on-course bookie.
Here are some of the outlays you are going to have to make:
Licenses
Rent of premises (for a betting shop)
Light, heat and electricity of premises
Pitches on racetracks (for on-course bookmakers)
Staff wages
Hardware (FOBTs, boards and batteries, computers, printers, stands and umbrellas to keep equipment dry on-course)
Software (for printing betting slips, online security and tracking markets)
Server hosting (for online bookies)
Bookmaker pitches, officially known as list positions, can be a huge expense depending on the racecourse in question.
At popular National Hunt horse racing venue Cheltenham, for instance, some of these have been valued at £250,000. Prime pitches at York, meanwhile, can change hands for £200,000.
That is a lot of money, but these tracks may be the exception rather than the rule.
A lower profile racecourse will have their pitches valued at significantly less, but it may be just as if not more difficult to turn a profit from them if demand isn't there on track.
It's crucial that you budget carefully, then, and have a good financial plan before you kick-start your new career.
The Skills You Need To Become A Bookmaker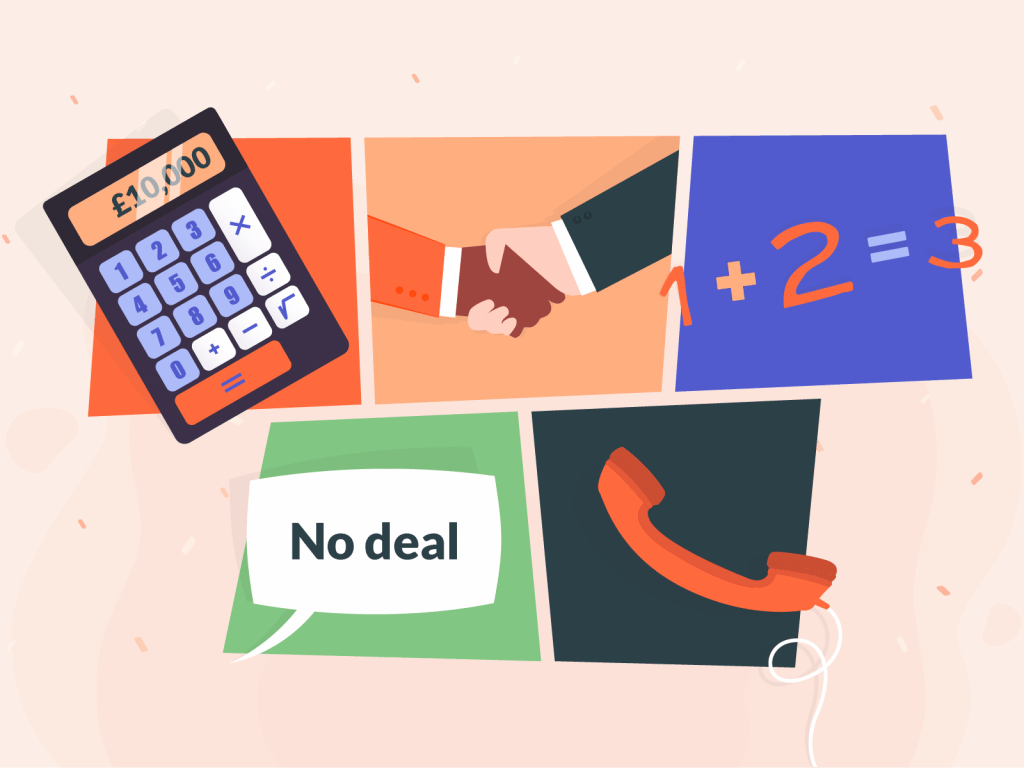 Depending upon the type of bookie you want to be, certain specific skills may be needed.
In general terms, however, these traits and competencies will serve you well:
Numeracy
Negotiating skills
Leadership and management
Flexibility (reacting to situations)
Decision making
Customer service
Numeracy, an understanding of odds and finance, almost goes without saying for a bookmaker.
You may need to negotiate with potential betting partners, local authorities and staff, to whom you also have to show leadership and management.
Customer service is all-important too, as you can't make money without people betting through your service.
Flexibility and decision-making become especially important if you are an on-course bookie. You have to decide whether or not you have a strong view about a horse race.
Is a favourite worth laying and pushing out in the market you offer, or do you just follow what the betting exchanges tell you as they reveal where the money is going?
Common Misconceptions About Being A Bookie
Be under no illusions, there is a lot more that goes into becoming a bookmaker than meets the eye.
The first mistake you can make is by assuming it is an easy living.
It really isn't, especially for on-course bookies and those running a betting shop in an era where online gambling has taken off.
It's not just a formality that you will be granted the licenses you need, either. If you fail in your applications, the UK Gambling Commission has a no-refunds policy.
This leads to additional costs that, if you didn't budget for, will adversely affect your business because you can't even get properly started without licenses.
If you choose the wrong favorite to take on as an on-course bookmaker, you can end up losing money. Developing sound betting judgement is essential.
Trying to just wing it is a very bad idea indeed.
Is The Bookie Life For You?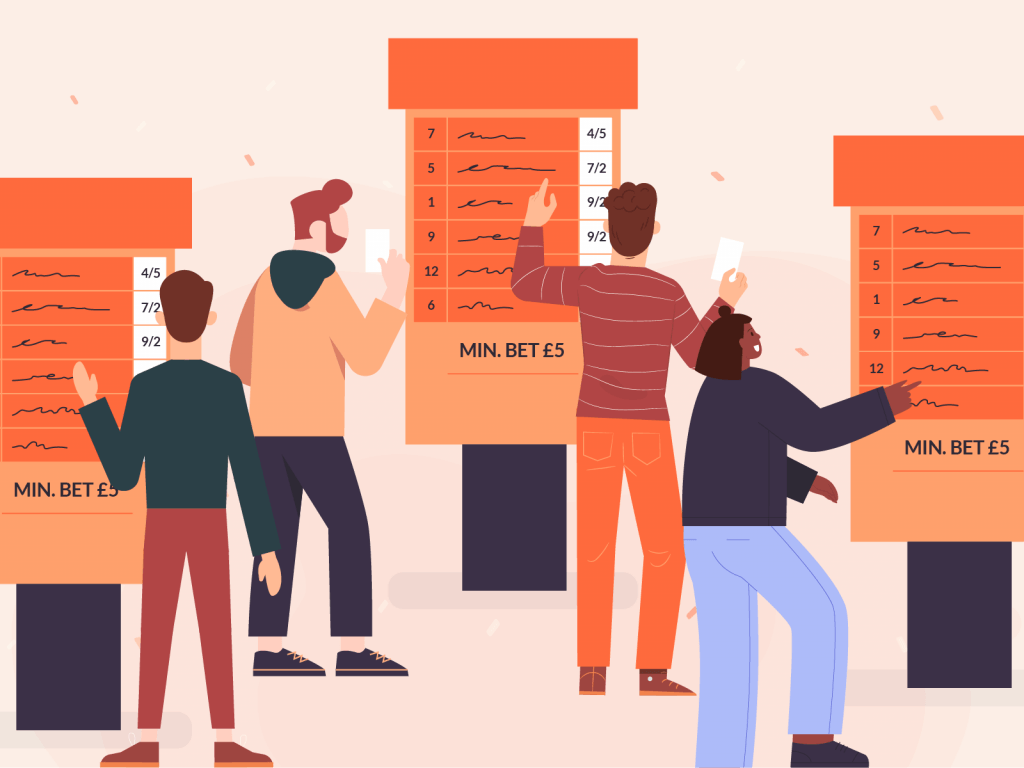 So, if you're undeterred by all that and passionate about sport, being a bookie could be the career for you.
First of all, you need capital investment from the very start if you are to make a business. Strong financial planning and evidence of sustainability will help persuade gambling regulators to issue licenses to you.
When pitching to become a bookmaker, you must have a clear idea and vision of the type of bookie you want to be. Opening a betting shop means you need premises which means more licenses, overheads in rent, light, heat, electricity and wages.
On-course bookmakers must fork out for a pitch and have the technology to advertise prices, follow the wider betting trends and markets, and create betslips.
If you go down the online betting route, be prepared for stiff competition, security and server costs.
With numeracy, negotiating skills, the ability to plan, manage, lead and make decisions, and not forgetting a sense of customer service, you might just make it as a bookie.