How Dan "Jungleman" Cates Went From One Extreme To The Other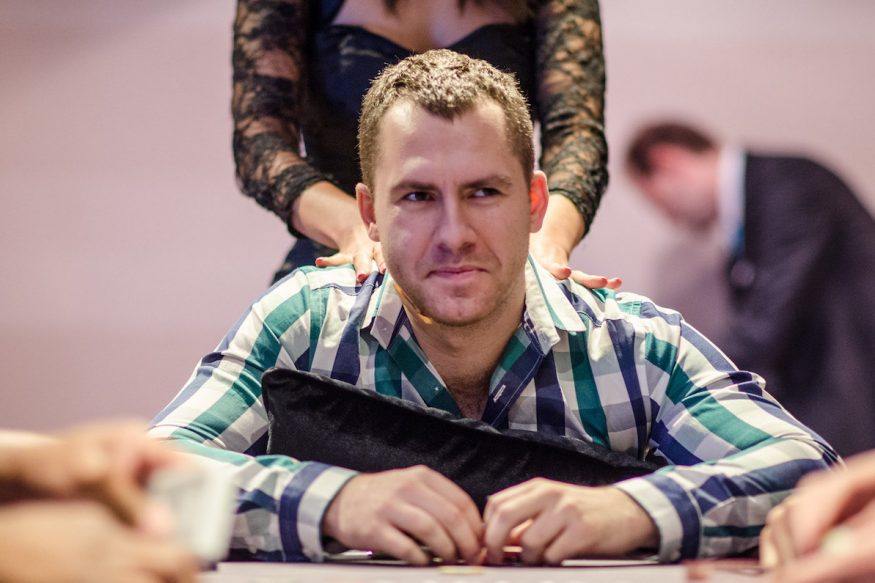 If you love high-stakes poker, you most certainly know the name of Dan "Jungleman" Cates.
For years, Cates has been one of the most feared cash game pros around, crushing online and live games.
Born in 1989, "Jungleman" is a part of the generation that got to enjoy the benefits of the poker boom, and, like many of his fellow pros, he built his bankroll online, almost from scratch.
Cates was an extremely talented player and moved up the stakes with ease. After just a few years on the virtual felt, he was already recognized as one of the best heads-up players around.
Over the years, "Jungleman" has achieved impressive results on the live and online circuits alike.
While online cash games have always been his bread and butter, Cates has also amassed well over $9 million in live tournament earnings.
His results aside, Cates is also one of the more controversial high-profile players around.
At first, it was because of things out of his control.
Later, however, it seems he got a taste for being the center of attention, so he started to stir the pot himself every now and again.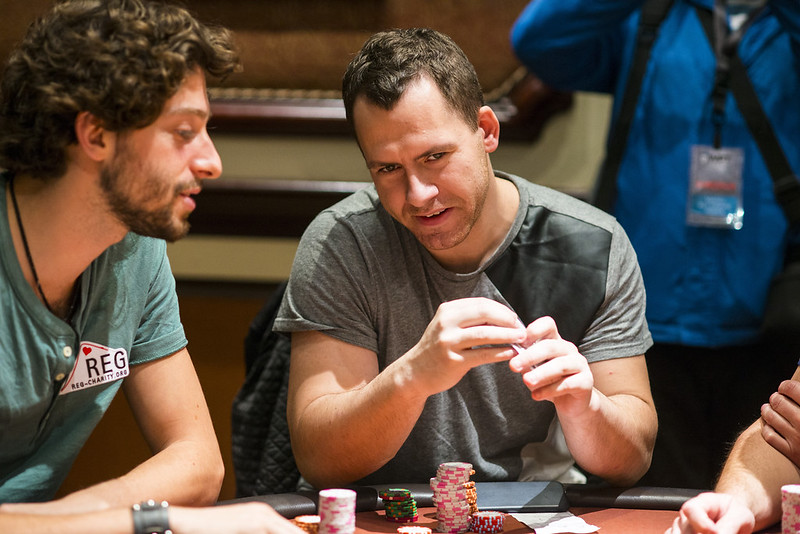 The Infamous "Durrrr" Challenge
The first time Dan Cates was in the spotlight was right after poker's Black Friday in 2011.
At the time the DOJ went after Full Tilt and other US-facing rooms, Cates and Tom "durrrr" Dwan were involved in a heads-up match with a $1.5 million side bet on the line.
Namely, "Jungleman" took up the "Durrrr" Challenge, where Tom gave three to one to anyone who could beat him heads up over 50,000 hands.
Just before Black Friday, things weren't looking great for Dwan, as Jungle was up $1.2 million after some 20,000 hands.
So, when online poker was shut down in the US, this was the perfect excuse for "durrrr" to put the challenge on hold.
At the time, it seemed like a reasonable thing to do and everyone, including Cates, expected the challenge would resume at some point in the (near) future.
That wasn't the case, though.
Even today, over 10 years later, Dwan and Cates are still to complete their challenge, and they've barely played any additional hands over the original 20,000.
The whole situation has been a source of controversy and an inspiration for countless forum discussions.
Of course, it's Dwan who's avoiding the continuation of the match.
Cates is all too eager to wrap things up, not only because he has a big head start from 2011 but also because he stands to be a much stronger heads-up player at this point in time.
Dwan has been spending most of his time in Macau, playing ring games against rich businessmen, while Jungle continued to hone his skills, so he stands to have a massive edge over "durrrr" right now.
While this controversy has been feeding gossip columns of the poker media, it seems that there is really no bad blood between Dwan and Cates.
The two are still trying to work out how to (finally) bring the challenge to a conclusion, and Cates likes to take it to Twitter every now and again to needle Dwan about it, but it feels like poker fans care much more about the end result than "Jungleman" himself.
The Shy Pro Goes Full Playboy Mode
Those of you who have been following Cates's career from the beginning probably know that "Jungleman" today is the very opposite of what he used to be.
Coming into live poker from the online environment, Dan Cates struggled to find his groove and get comfortable at the tables.
If you watch some of his early televised performances, you'll notice he rarely engages in conversation and doesn't look comfortable in a live setting.
He still played great poker, but he felt somehow out of place, especially in lineups that included talkative guys like Negreanu, Tony G, and Phil Hellmuth.
This is something that "Jungleman" recognized, and in some of his interviews, he talked about how he wanted to change things around.
He understood that live poker was a different beast and required some other skills to get the best results.
Cates spent the next few years working on his social skills, and he was getting much better at it.
But no one could have expected the full U-turn that saw Cates go full playboy mode, creating a riot in the poker community.
In May of 2019, "Jungleman" posted a photo of himself surrounded by a dozen topless women.
This is the kind of behavior people have come to expect from the likes of Dan Bilzerian, but definitely not from Cates.
Reactions from his followers and the poker public ranged from mildly shocked, over very amused, to straight-up outraged.
But Jungle didn't stop here.
He followed it up with a softcore porn music video that saw "Jungleman" involved in a poker game with a bunch of naked ladies and then getting busy with one of them.
To say the poker community exploded would be an understatement.
First of all, nobody saw this coming.
Second of all, it wasn't the kind of video you'd expect to see on your average poker feed – unless you follow Bilzerian, that is.
Reactions from the community were largely positive, especially from other poker pros (both male and female) who seemed to enjoy the five-minute video quite a lot.
But, naturally, not everyone was as delighted.
Some took to Twitter and other social media outlets to share their outrage, saying that this video was degrading to women and was especially bad if we wanted to have more women in poker.
One way or another, Dan Cates was the talk of the poker world for the next few weeks.
Some congratulated him, some were outing their frustration, but "Jungleman" was once again in the spotlight, and this time it had nothing to do with winning big pots or major tournaments.
Ever since, it seems Cates has taken a much more relaxed approach to poker and life.
Just recently, he appeared in a high-stakes cash game wearing just a bathrobe. Apparently, it was an expensive bathrobe, but still not something you see every day.
"Jungleman's" entire image has changed quite dramatically over the years, so much so that he's almost become a completely different person.
He's still one of the best poker players around, of course, but looking at his demeanor at the tables a few years back and comparing it to today, the differences are huge.
The Dan Cates Ghosting Scandal
About a year later, in 2020, Dan Cates found himself involved in another controversy, but it wasn't all fun and games this time around.
He was called out on Twitter by Bill Perkins, who claimed Cates was playing under a recreational player's alias in a private online game.
To give things some perspective, with the coronavirus pandemic and live games shutting down, players in the US have largely turned to social poker apps to set up private games with real money.
One such game included heavy hitters such as Bill Perkins, Dan Bilzerian, and other players who aren't exactly considered professionals, albeit they spend a lot of time and money on poker.
After Perkins and Bilzerian got involved in the discussion calling Cates out, the pro finally gave in and faced the accusations.
In a relatively short post, Cates admitted he was playing on account of a recreational player but claimed to have only played a few hands against Perkins and none against Bilzerian at all.
He also claimed that the high level of play on the app indicated that almost everyone was using pros to ghost them, so it felt okay if he did it as well.
"Jungleman" still apologized for his actions and stated that he understood that he was held to a higher standard than a random player.
The statement once again divided the poker community.
Some, as is always the case, were calling for Cates' head, claiming what he did was inexcusable. For the most part, though, players didn't make too big of a deal of the situation.
Ghosting, while not fair, is rampant in online poker, and Cates was probably right about the fact that some of the top pros actually ghosted other "recreational players."
After all, if he found the level of play on the app to be very high, it's hard to imagine it was just some recs tapping buttons.
Although Perkins made a pompous announcement before the reveal, things blew over pretty quickly once all facts were known. The wider poker community just didn't agree with his assessment that this scandal made Postlegate "look like a church service."
What Has "Jungleman" Been Up To Lately?
We're probably going to see some more controversial shenanigans from Dan Cates in the future.
If you check out his Twitter, you'll see that it's full of crazy ideas that would likely make poker headlines again and bring a lot of entertainment to his fans.
While thoughts and opinions on "Jungleman" differ, one thing is pretty clear. He decided to turn a page and have as much fun as possible on the felt and away from it.
In doing so, he's bound to rub some people up the wrong way, but this doesn't seem to upset him too much.
Poker can never have too many colorful and entertaining characters to keep things alive at the tables and fun for people watching at home.
Cates is clearly on a mission to make this happen, and what's not to like about it?
He's also been involved in a pet project of developing an app to rate the integrity of poker players.
This may seem a bit strange, given he's been called out for ghosting and being involved in shady behavior, but it seems that's the whole point.
Cates says that he wants an app that allows everyone to rate the poker players' integrity, including his own.
Such an app would be a valuable addition to the current landscape, as it could help people avoid getting in on bad deals, backing wrong players, or lending money to those known for not paying their debts.
Cates is currently in the process of collecting information on what people would like to see such an app include and how much they'd be willing to pay to have access to it.
If you want to chime in on the discussion, check out his official Twitter account and feel free to contribute.
All in all, "Jungleman" is certainly not your average poker player.
His extraordinary results aside, he's been involved in quite a few controversial situations over the years, adding some color to his character and allowing us to see the other side of the man considered to be one of the best HU players of all time.
Lead image: World Poker Tour/Flickr, CC BY-NC 2.0