Beginner's Guide To Betting On The Super Bowl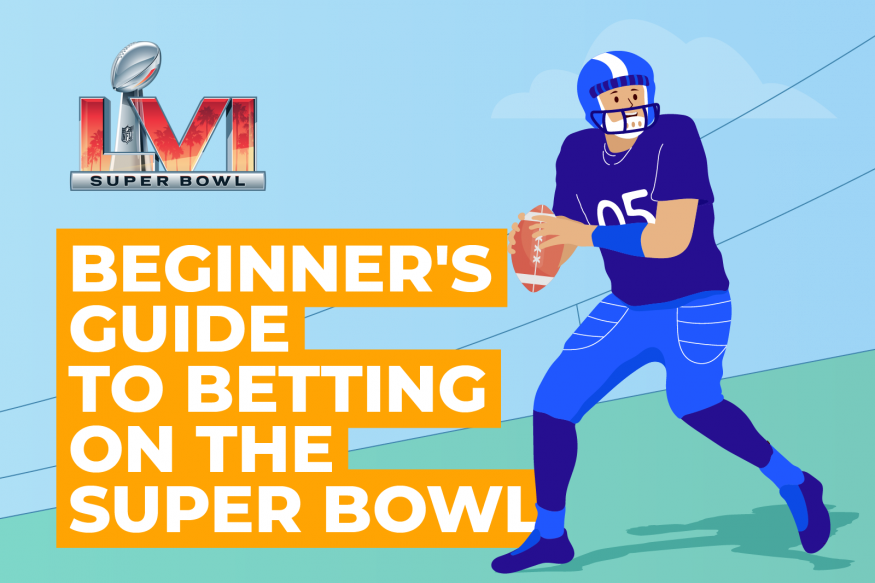 The Super Bowl is fast approaching, bringing the NFL season to a thrilling climax.
If you have never bet on this before, then you need to know what your options are.
This is our guide to Super Bowl betting, showing novices and newbies how and where to place your wagers on the big match.
Popular Super Bowl Betting Markets
For starters, it's useful to get the lowdown on the most popular Super Bowl bets so you know what you can bet on.
These are the wagers bettors place most often on the NFL championship game each and every year:
Moneyline
With the Super Bowl moneyline, you bet on which of the two teams will win the championship game once the two finalists are known. It's as simple as that.
Moneyline odds are three-figure numbers and favorites have a minus sign (-) next to their price. This value shows you how much you would have to bet to win $100 on a wager.
The underdogs, meanwhile, have a plus sign (+) next to their odds. Moneyline prices here highlight what you would win off a $100 stake.
Point Spread
Oddsmakers calculate a points total that they believe will be the likely difference between the two NFL teams contesting the Super Bowl. This is called the spread or point spread.
You can either bet on the favorites to win by this margin or greater, or back the underdogs to win or lose by less than this number of points.
A successful bet is said to cover the spread.
Over/Under
The Over/Under markets reflect whether there will be more or less than a set number of combined points picked up by both teams in a part of the Super Bowl.
Betting on each quarter or half, as well as the entire game, are all offered by sportsbooks.
You can wager on whether you think the oddsmakers have underestimated (Over) or overestimated (Under) the total points scored.
Super Bowl Prop Bets
Prop bets, a short form of proposition, are hugely popular on the Super Bowl and cover all sorts of bases.
You can make wagers on everything from who will sing the National Anthem to who scores the first touchdown of the game.
Props are also available on the Super Bowl MVP, the quarterback who makes the most passing yards and touchdown passes, and even the Halftime Show.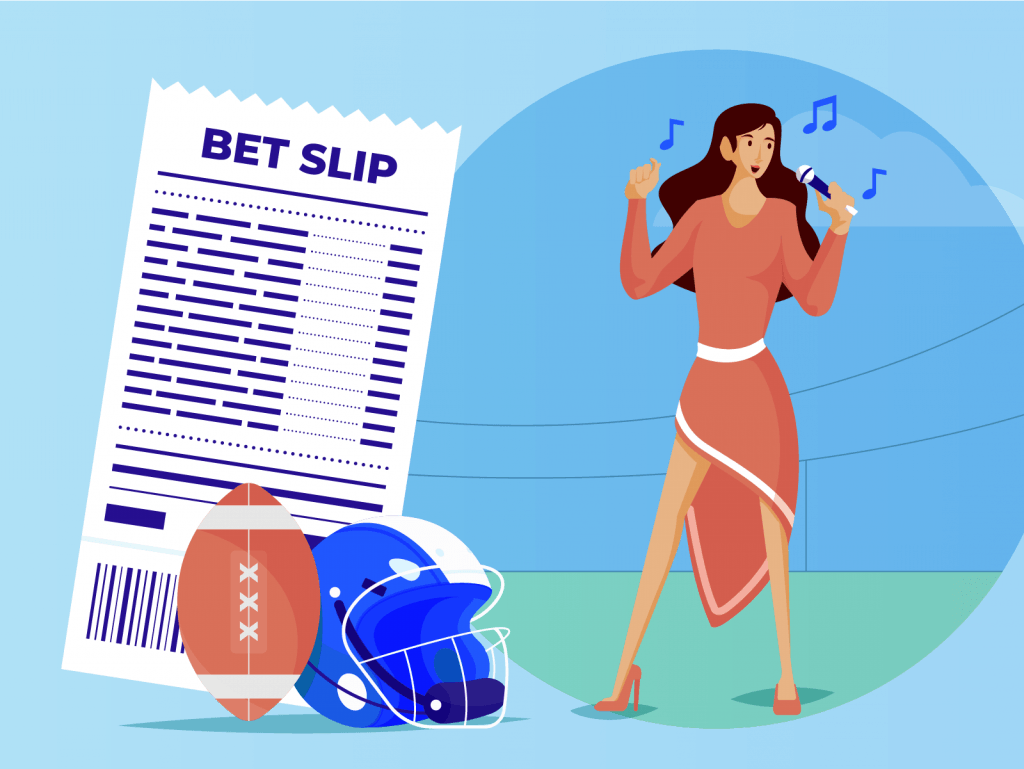 How To Place Super Bowl Bets
Putting a bet on the Super Bowl is no different any other form of sports wager.
If you're new to it all, then just follow these simple steps:
1. Pick a legit and licensed sportsbook for Super Bowl betting
We have a number of recommended Super Bowl betting sites that tick all the boxes. More on that below.
2. Sign up to the betting site
In order to get a bet on in the first place, you must have a betting account. That means signing up to a sportsbook and entering your personal details.
3. Create a username and password for your sportsbook account
All betting sites will insist on this security measure. It helps to protect you when gambling online.
4. Now make a deposit so you have funds to bet with
You can't place wagers without money in your account, but think carefully about your betting budget and what you can afford to lose.
5. Claim a welcome bonus for joining as a new customer
Sign-up offers are common throughout the gambling industry and incentivize bettors to join up to sportsbooks.
6. Locate the NFL betting tab or section on the sportsbook
Online bookmakers will display their Super Bowl markets prominently on the site near to the big game. You should be able to find them easily.
7. Search the Super Bowl betting markets for the wager you want
There will be lots of bets to choose from. Find the wager that looks like the best value for you and has a good chance of winning.
8. Click the odds of your selection to add it to the betslip
You can place more than one bet together at once. This is called a Super Bowl parlay, but only comes recommended for experienced bettors.
9. Now enter the stake you want to wager
Remember, you can only bet up to the amount of your account balance. Set yourself stake limits and stick to them, as this ensures responsible gambling.
10. Confirm and place your Super Bowl bet
Some sportsbooks may give you the option of cashing out wagers that you place later on. Always make it your decision if you want to end a bet early.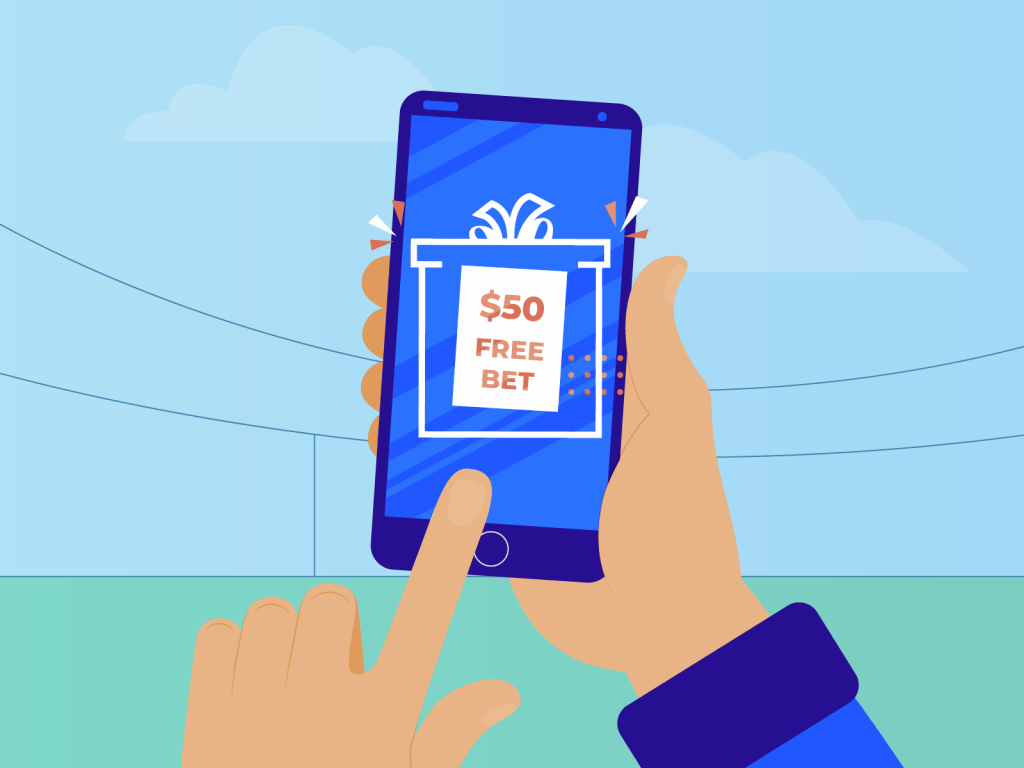 Where To Bet On The Super Bowl
As noted above, you should be betting on the top Super Bowl betting sites out there.
The online sportsbooks you use need to be reliable, fully licensed and regulated, and above all legal.
Casino.org can help you there. We only recommended the best places to put your Super Bowl bets on with details of the all the latest odds, welcome bonuses and more.
We offer comprehensive reviews that you can read before signing up, so you know what to expect and can make an educated decision about which sportsbook is best for you.
3 Quick Tips For Beginners
We all need a bit of advice when starting out; so, if this is the first Super Bowl that you have bet on, here are some top tips to consider.
1. Do your research to find the best odds
It could pay to shop around for the best odds before signing up to one of the Super Bowl betting sites we recommend.
Oddsmakers at sportsbooks may calculate their prices for the moneyline and spread differently, so you could find extra value.
2. Don't go too wild with prop bets
When it comes to Super Bowl betting, it's easy to get carried away in the excitement of it all.
There is so much choice out there, particularly with the prop bets, that you can end up gambling more than you intended.
It's wiser to find bets on the game that you can research rather than guessing what color Gatorade gets dumped on the coach by the winning team.
3. Check the stats
Before placing a point spread bet, for instance, you can check out the record of all NFL franchises of covering it.
This stat is actually recorded every game against the spread (ATS) as the margin of victory (MOV).
That data can be vital in helping you pick out a winning Super Bowl bet.
We hope this guide has helped you to make an informed decision when you bet on the Super Bowl this year.
Enjoy the game!