Compared: Top Athletes' Diets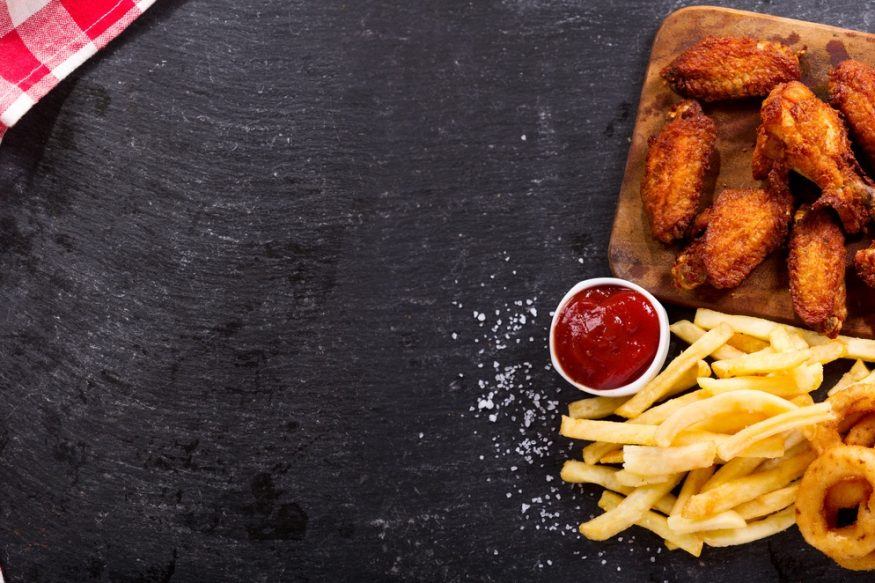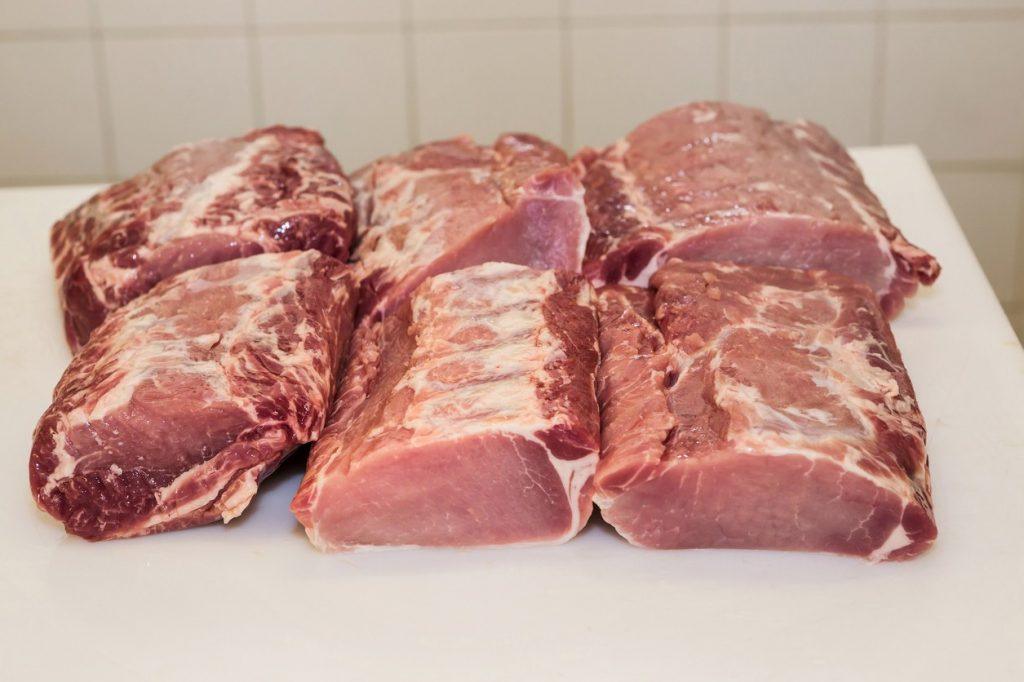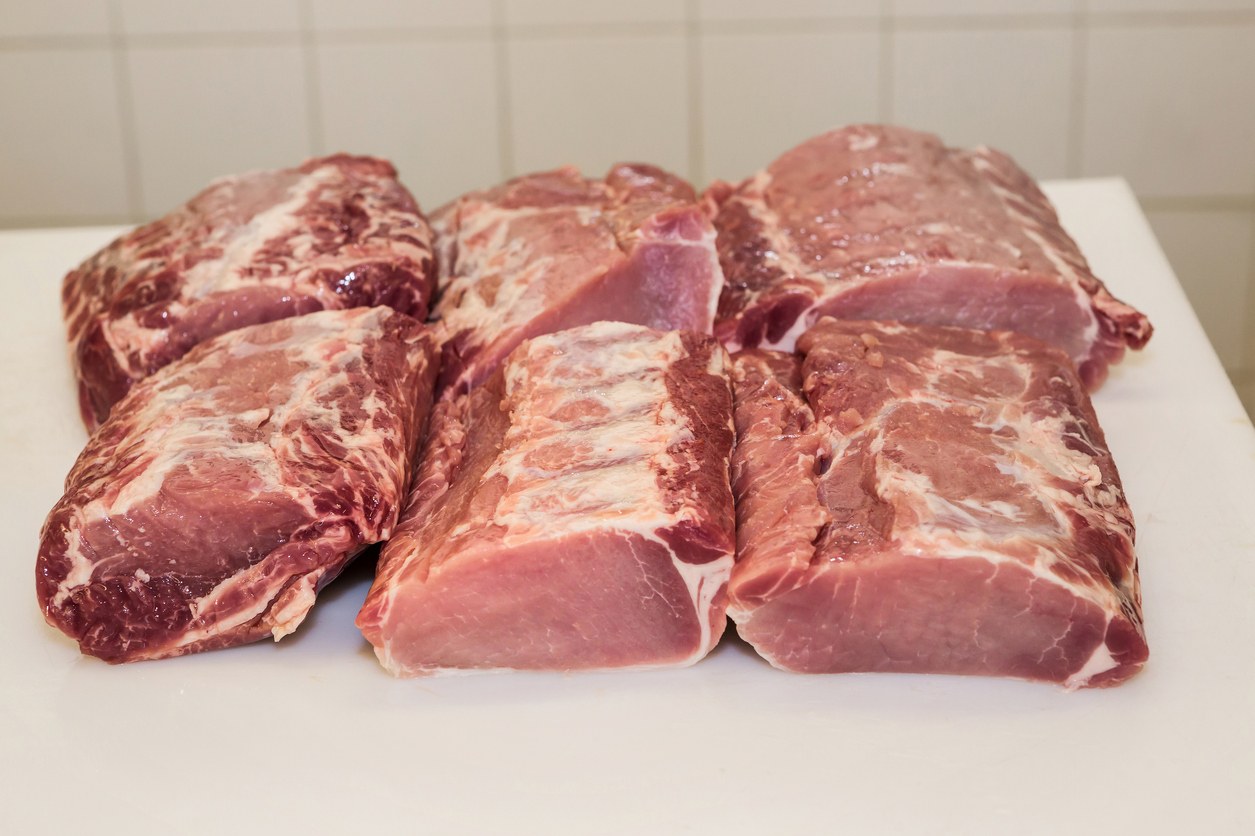 Being an elite athlete is a full-time job, one that definitely doesn't stop when it's time to sit down for a meal (or three).
Just like there is no one-size-fits-all training program, every sport comes with its own unique nutritional demands.
Figuring out what combination of foods works best can take as long as perfecting any technique, but these six superstar athletes in particular seem to have unlocked the secrets to eating for success.
Michael Phelps
Ahead of the 2008 Olympics in Bejing, Michael Phelps' 12,000-calorie-a-day diet caught as much attention as his feats in the pool did.
That famous daily plan typically consisted of three fried-egg sandwiches, a five-egg omelette. one grain bowl, three slices of French toast topped off with three chocolate-chip pancakes…just for breakfast.
Lunch brought a pound of pasta and two large ham and cheese sandwiches, similar to his dinner of another pound of pasta along with a whole pizza.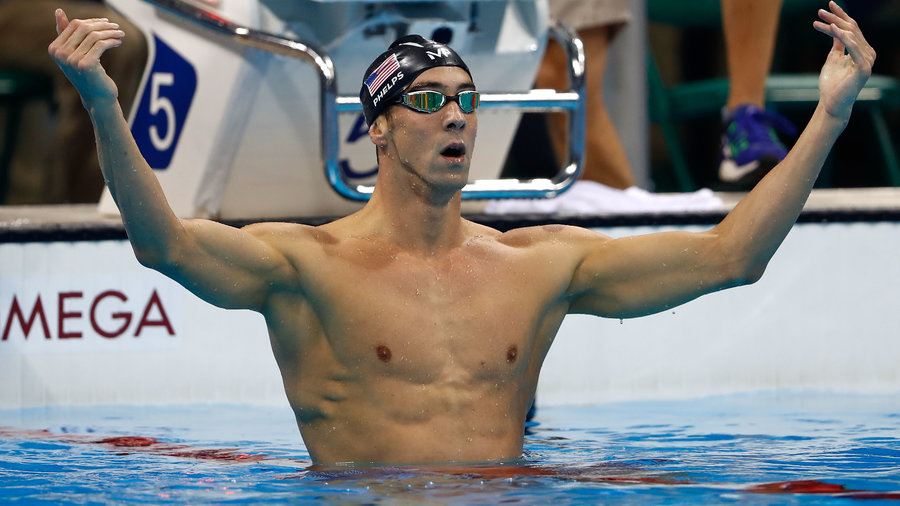 Now in his thirties, Phelps has toned things back and recently estimated he was now eating 'only' 3500 calories a day.
According to the man himself, these consist mainly of oatmeal, eggs, fruit, lean meats, vegetables, whole grains and marinara meatball subs.
Caroline Wozniacki
Much of tennis' season takes place in brutal heat, putting a high demand on athletes to take in plenty of carbs and fluids.
No one knows this better than Caroline Wozniacki, the former world no. 1 whose breakfast consists of fruit, a smoothie, oatmeal, and the first bottle water of the total of 10 she'll drink that day.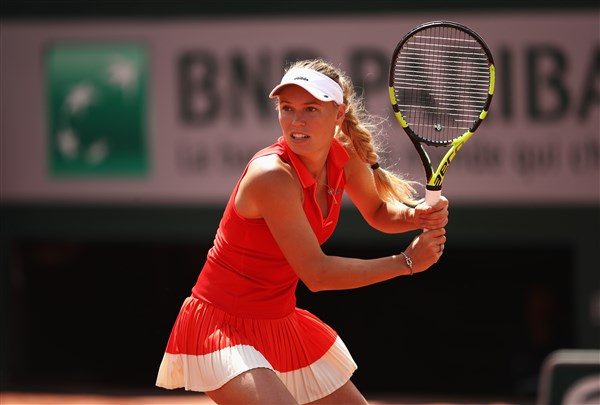 For Wozniacki, who graced the cover of ESPN Magazine's Body Issue in 2017, post-training lunch resembles what your own nutritionist likely recommends: whole grain pasta with chicken and veggies.
A post-match dinner is similar in composition, but with rice or potatoes in place of pasta, and always preceded by a USANA strawberry Nutrimeal shake.
But even pro athletes get bored of the eating clean all the time, and Woz is such an outspoken fan of ice cream and chocolate that it landed her an endorsement deal with Godiva.
LeBron James
The summer before returning to the Cavaliers, LeBron James took on a more personal challenge in his kitchen.
For 67 straight days he followed a ketogenic diet, eating only meat, fish, veggies, and fruit (and no dairy, sugar, or processed carbs).
The results were obvious, as James opened the season looking slimmer than he has in over five years.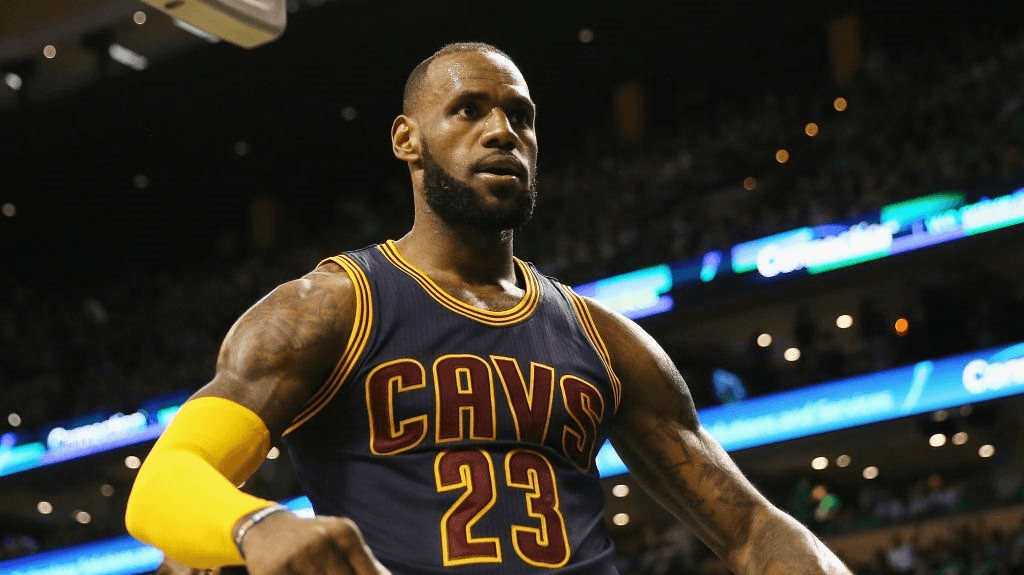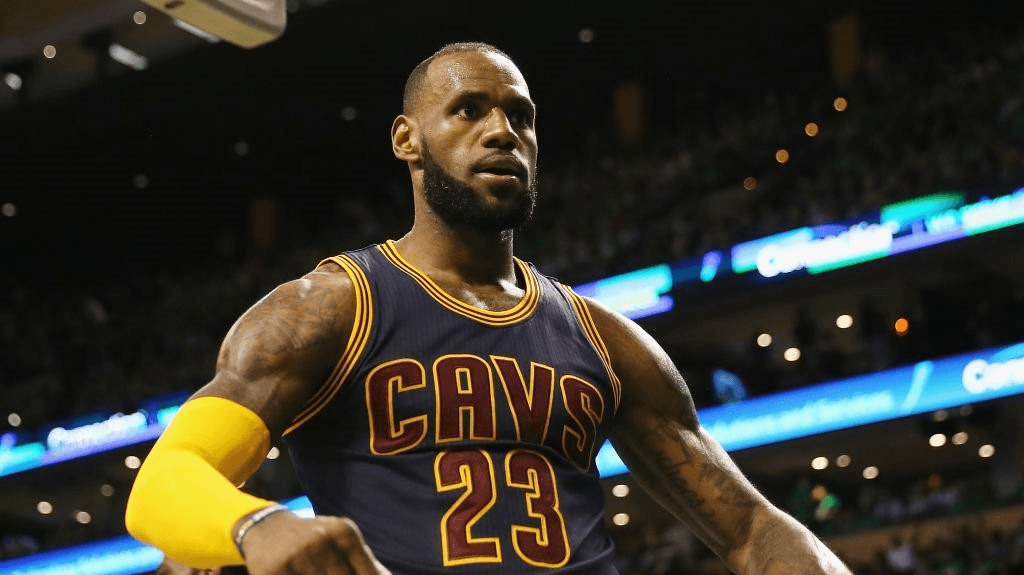 Since then, James seems to have relaxed on the keto just a bit, saying that during the 2016-17 season he ate some combination of chicken, salads, veggies, fruit, and a shake before games.
LBJ, who works out five days a week and maintains his diet for all seven, has said that more dense foods like pizza and burgers wait until after game time.
Mo Farah
Four-time Olympic gold medalist in distance running Mo Farrah eats what you'd probably expect: a ton of carbs.
Breakfast is coffee and Frosted Flakes, which he says gives him a 'much-needed sugar rush' to get through the morning.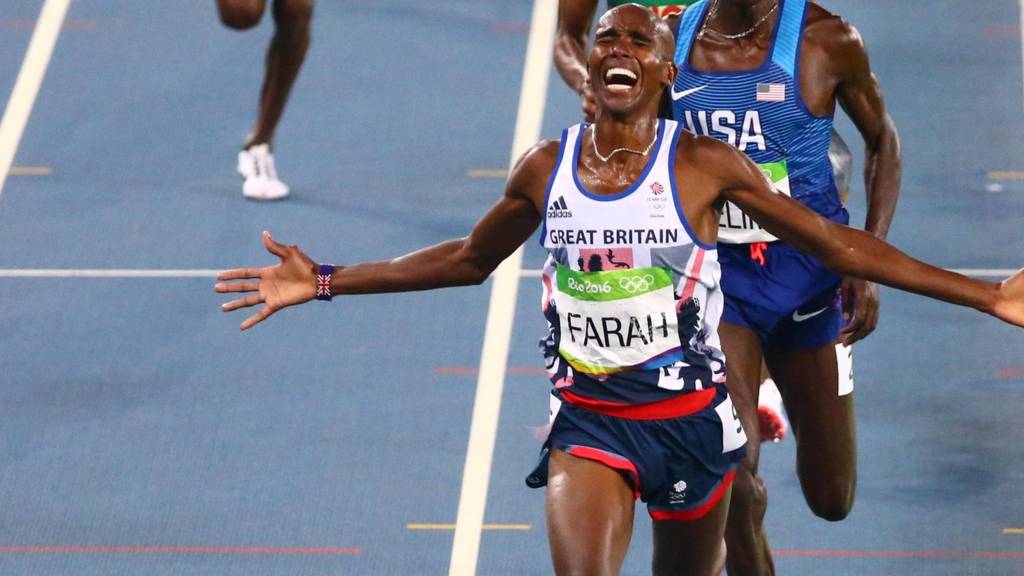 Throughout the day more carbohydrates come steadily in the form of smaller dishes as opposed to two or three big meals.
While he prefers pasta, Mo also rotates in potatoes, rice, and bread, as well as protein in the form of grilled chicken after a workout.
During training (which is most of the year) he estimates he knocks back at least a good 3,000 calories every day. And in those rare instances where he can deviate from his plan, he enjoys a simple burger more than anything else.
Danica Patrick
Sitting behind the wheel of a 725-horsepower stock car for 3+ hours is a lot harder than it sounds.
That's why Danica Patrick follows a mostly paleo diet (meat, fruit, veggies, seeds, nuts, little starch, no sugar, nothing processed).
The fat and protein-heavy plan helps keeps her blood sugar steady and allows her to focus for long periods of time without much more than water and any random snacks she's brought along for the ride.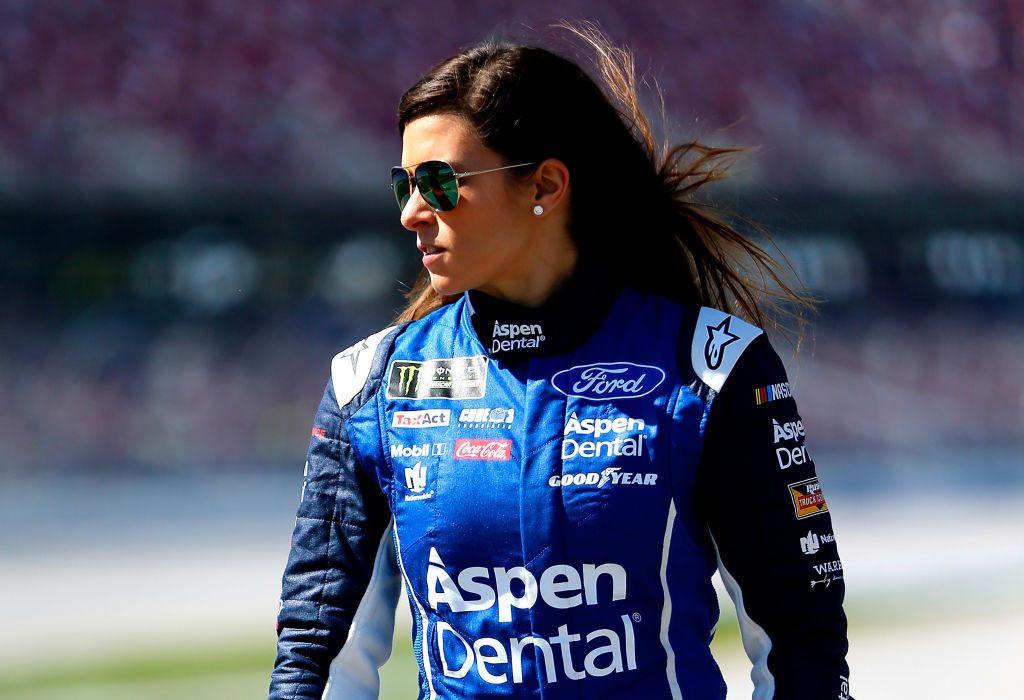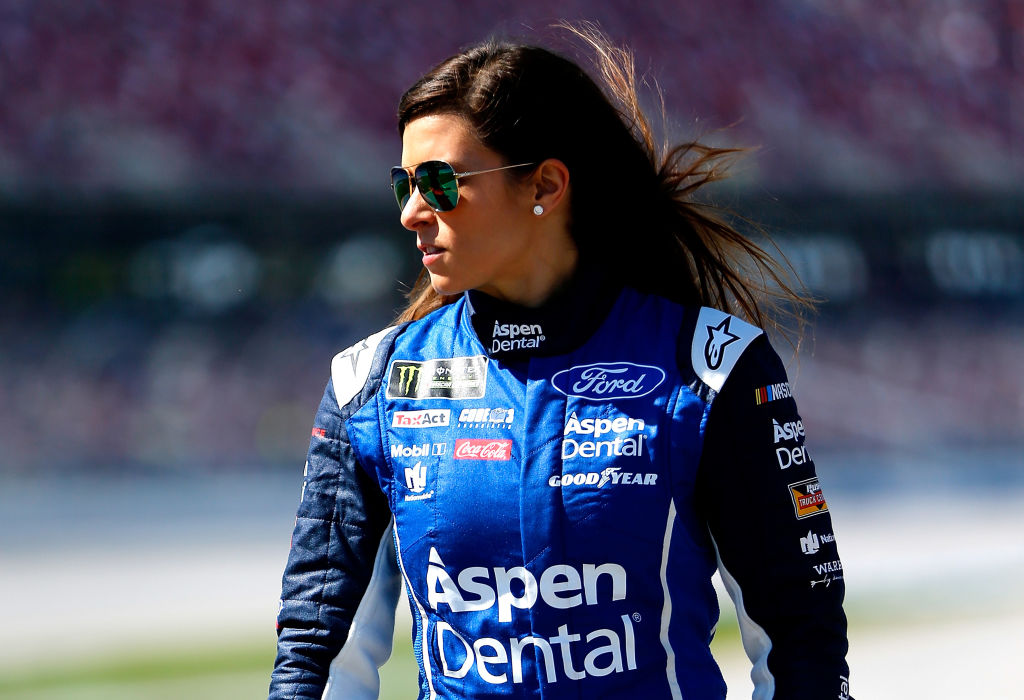 An avid yogi and CrossFitter, Patrick is big on cooking for herself. Given that NASCAR drivers can drop 10-15 pounds during a single race, the portions in the days leading up to a race are ample and often consist of favorites like homemade chia pudding, green smoothies, and big breakfast scrambles.
Her one vice? Coca-Cola.
Lu Xiaojun
Although the lifts in competitive weightlifting don't last longer than a few seconds, training for a strong snatch and clean and jerk is hyper intense and can work up an insatiable appetite.
At the same time, it's still a weight class sport and competitors need to be careful about what kinds of food (and how much) they are putting in close to weigh-in time.
But maintaining weight has never been a problem for Olympic and World Champion Lu Xiaojun. His 'secret' diet plan is hardly any of those three words; instead it's a not-so-proverbial ton of food.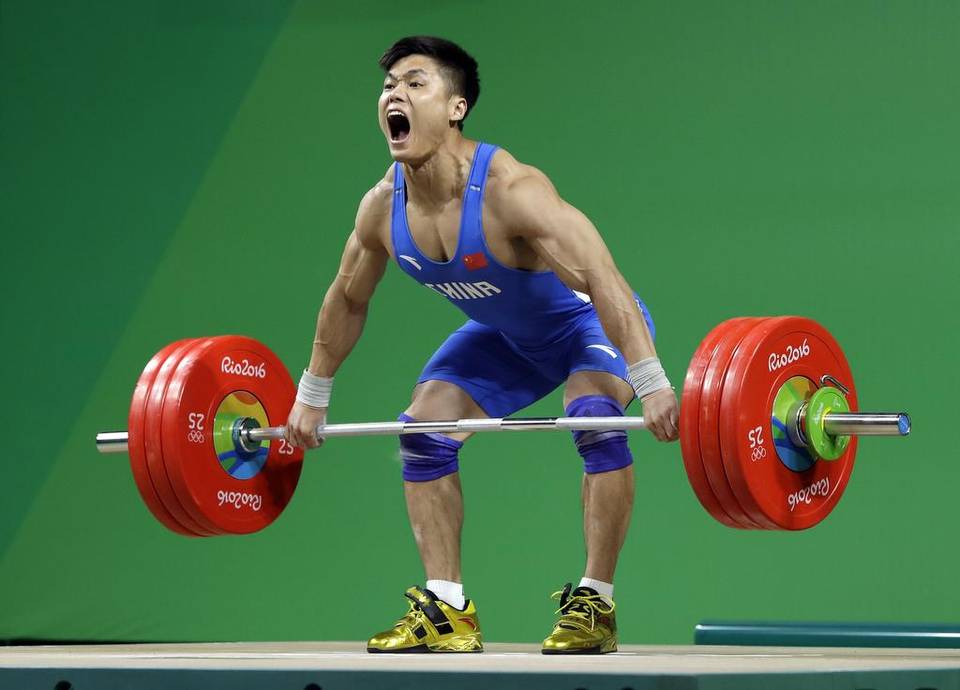 A picture he posted a few years ago showed him sitting down to feast by himself at a literal table's worth of Chinese food: "The food I eat helps build up my stamina, allowing me to train as hard as I can."
Lu Xiaojun continued, "I like spicy food and sometimes I can find the time to go out to have dinner with friends as a change from my everyday diet. I don't really like seafood, only Sichuan style food, like a spicy hotpot."