Top 10 Biggest Sports Betting Accumulator Wins Ever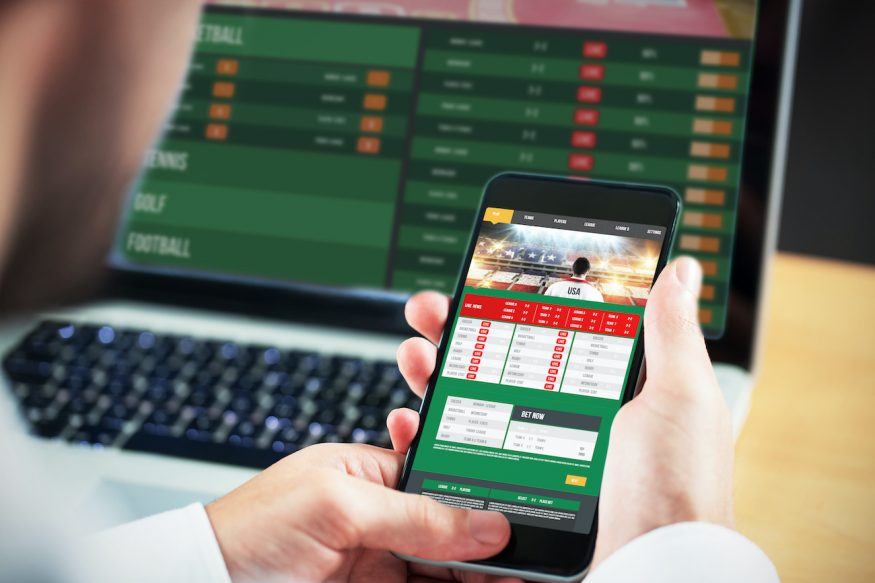 Accumulators or parlays are big business for sportsbooks. Although these are tougher than the average bet to pull off, there have been some occasions when bettors have defied the odds and landed huge prizes with accas.
If you aren't familiar with 'accumulators' or 'accas', then this is how they work.
You place a wager that contains several selections in different sporting events. In order for your bet to win and the acca to land, all legs must be winners.
You can get a big profit off small stakes, which is why they appeal to bettors.
Here are 10 of the biggest sports betting accumulator wins ever – and some very happy winners!
1. Won £1.45 Million – £2 on 725,335/1 Odds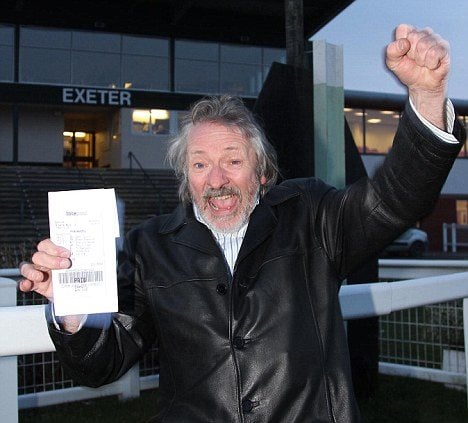 The biggest acca winner recorded in the UK to date happened through the Tote horse racing pool betting service in March 2011.
Steve Whiteley, a heating engineer from North Tawton in Devon, attended a day at the races at local track Exeter for free.
He placed a £2 Jackpot bet containing six selections.
When Semi Colon (2/1), Black Phantom (12/1), Ammunition (16/1), Mr Bennett (16/1), Lundy Sky (5/1) and Lupita (12/1) all won, Whiteley had a windfall of a cool £1,450,671.71.
He really hit the jackpot!
2. Won £1 million – 50p on 2,000,000/1 Odds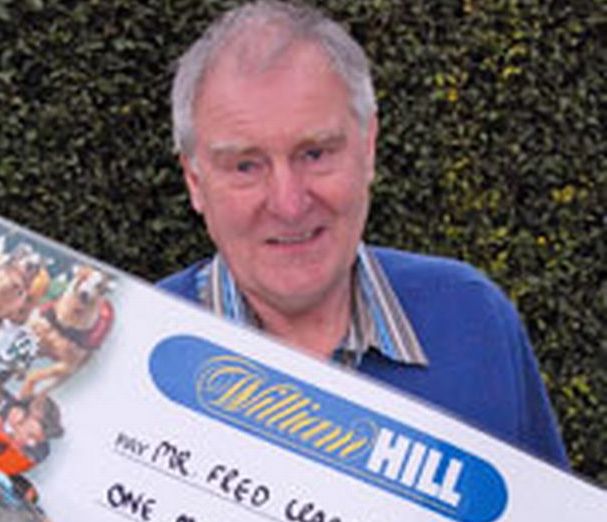 Horse Racing again features high on the list of big acca wins thanks to fertilizer salesman Fred Craggs and his incredible eightfold from 2008.
The Yorkshireman popped into his local William Hill betting shop in the market town of Thirsk and put on a 50p accumulator.
This bet was struck at monumental odds of 2,000,000/1.
Craggs got the perfect 60th birthday present when all eight of his fancied runners came in, but he didn't know that the acca had come off until he visited the Bedale branch.
Imagine keeping this massive £1m win quiet during a family meal!
3. Won £823,000 – £19 in Accas Including 181,015/1 Odds
The Punchestown Festival brings the curtain down on the Irish jumps season, so some of the top racehorses in Ireland are on show.
One fearless punter who wished to remain anonymous put accumulators on the Friday of the 2017 meeting, Punchestown Champion Hurdle day.
When Das Mooser (10/1), Woodland Opera (9/2), Definite Ruby (7/1), Bacardys (10/1) and Canardier (33/1) all came in, it led to Coral bookmakers paying out the greatest amount on horse racing in their history.
The five £3 fourfolds and a £4 fivefold acca turned £19 into £822,972.75.
Talk about bookie bashing!
4. Won £574,000 – £1 on 573,286/1 Odds
While the horses dominate the highest positions in our list, accumulators on football are even more popular.
A housewife, fed up with her husband and son's obsession with the beautiful game, decided to put £1 on 12 teams winning in the English Football League in early November 2017.
The old saying goes if you can't be them, join them.
Her acca won a massive £574,287.41 with all 12 results coming off. That made for one happy family in the Leysdown-on-Sea area of the Isle of Sheppey.
The bookmakers who took this massive were William Hill.
5. Won £550,000 – £67.58 on 25,051/1 Odds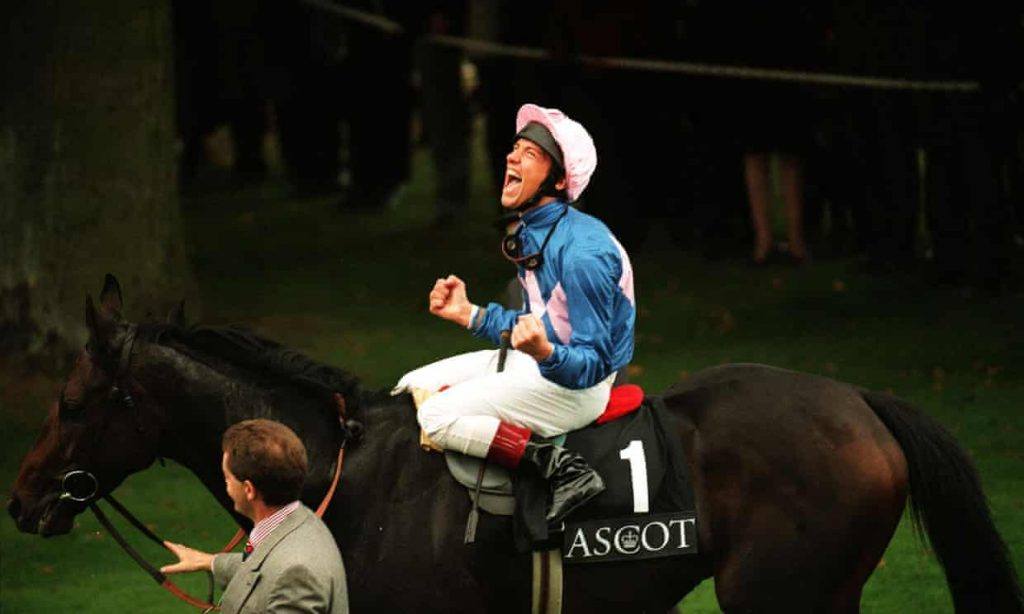 Italian jockey Frankie Dettori, who is widely regarded as one of the best jockeys ever, catapulted himself to fame by riding all seven winners of an Ascot horse racing card on September 28, 1996.
The bookmakers didn't believe it could be done with many laying a clean sweep by the young rider.
They were stung.
Darren Yates had complete faith in the Frankie factor, as it has become known in horse racing circles.
From a total of £67.58 bet in a system including accas, he got back £550,823.
The bookies have feared Dettori ever since his 'Magificent Seven' and he even threatened to repeat his remarkable feat at Royal Ascot 2019 when partnering the first four winners on Gold Cup day.
6. Won £500,000+ – 30p on 1,666,667/1 Odds
Most accumulators stick to one sport, but one anonymous punter from Lichfield in the West Midlands decided to include all sorts in his in 2000.
There were 16 events bet on the same slip, with just 30p staked.
Not only did he correctly predict the winners of each of English football's top five leagues and the bottom three in Scotland, but he named the rugby union Premiership victors and those of cricket's County Championship too.
The £500,000+ profit was sealed when Bayern Munich edged Valencia on penalties in the 2001 UEFA Champions League final.
7. Won $305,000 – $5 on 61,000/1 Odds
It's not just the Brits who like to give William Hill and the bookies a bashing.
One anonymous Las Vegas resident who bet on 15 basketball selections in March 2016 pulled off what is thought to be one of the biggest wins ever in basketball betting history!
This wasn't NBA picks apart from two selections, either.
Most of his $5 progressive parlay wager was made up NCCA college basketball teams.
He scooped $305,375 as all 15 legs came in, though not without a good turn from Steph Curry and the Golden State Warriors!
8. Won $250,000 – $8,500 on 29/1 Odds
Without question, Las Vegas is the gambling playground of America and they have seen more than their fair share of massive wagers and wins in Sin City down the years.
One MGM bettor fearlessly staked $8,500 on five NFL teams in a parlay during the 2017 season.
After siding with four favourites – Baltimore Ravens, New England Patriots, Kansas City Chiefs and Oakland Raiders – he added the Detroit Lions to beat New York Giants in there.
When all five legs of the parlay came off, that big $8,500 stake became $250,000!
This guy must have really understood NFL betting to have had the confidence to bet so big.
9. Won £223,000 – £5 on 44,629/1 Odds
The thing about accumulators is the more legs you include, then the greater the scope there is for one leg to go down and the bet to lose.
One Suffolk punter placed a £5 acca with 20 – yes, 20 – teams in it during December 2016.
Every single result came off.
Proving themselves to be good sports, BetVictor who had taken the wager still honoured their price promise pledge that boosted the winnings by 15 percent, giving the anonymous punter £223,145.51.
If that isn't an early Christmas present, then who knows what is!
10. Won $100,000 – $5 on 20,000/1 Odds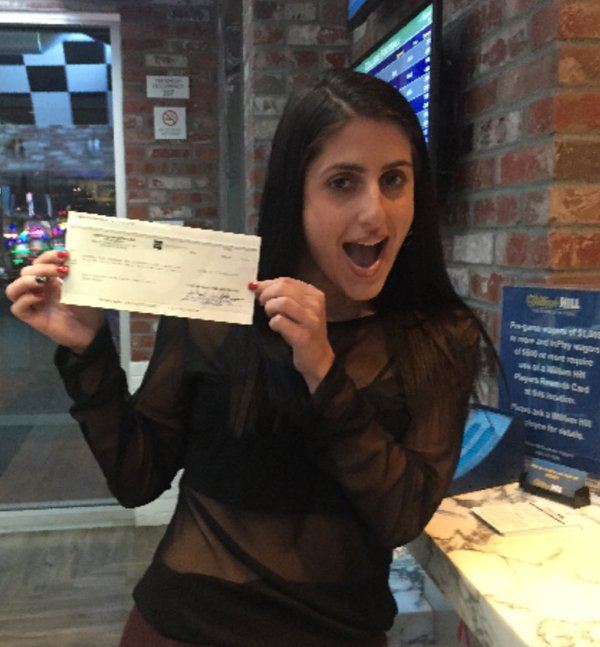 They say there is such a thing as beginner's luck, and that proved to be the case with Tayla Polia of Las Vegas back in December 2015.
She may not have fully understood the concept of betting the spread on the NFL, but fortune favoured her massive 15-team parlay on the gridiron.
She staked just $5 on the bet and it paid out $100,000.
Ms Polia thought her parlay was a loser when she saw the Giants had lost, but the spread was still covered, and the wager paid out.
Lady Luck and this most pleasant of surprises encapsulate what accumulator betting is all about.
Lucky For Some
Some people on this list just got totally lucky, while others chose to study the game to give themselves the best chance.
We've got a number of betting guides and bookie recommendations for our readers, so be sure to check out our pages on NHL betting, NBA betting and Super Bowl betting before placing your accas – good luck!
Other guides you might enjoy: