Accumulator bets are big money for sportsbooks across the world. The temptation of a huge win from a small bet can often lure punters into wagers that stand next to no chance of winning. Every now and then though, a sports accumulator does come good.
Here's a selection of the biggest sports accumulator wins across sports like the NFL, horse racing, soccer, rugby, cricket and basketball.
£2 on 725,000/1 – £1.45 Million Win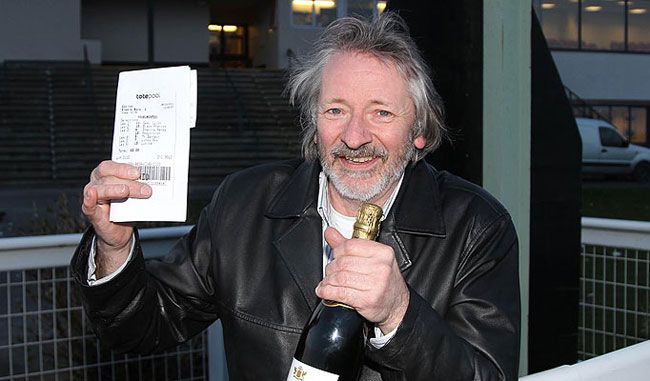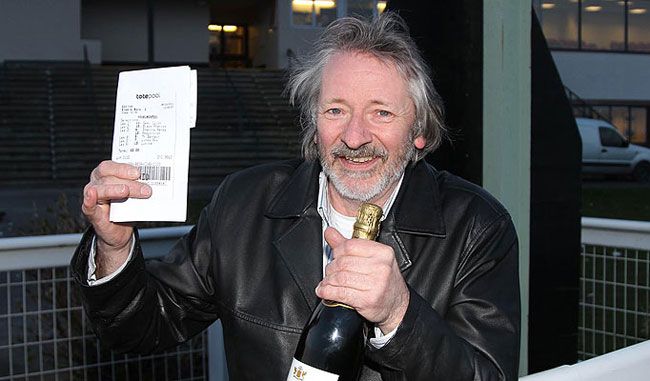 The world's biggest known accumulator win came in March 2011 in the UK, when plumbing engineer Steve Whiteley managed to win a staggering £1.45 million from a noble £2 bet.
Whiteley, from Tawton in Devon, selected six winners on the Exeter Tote Jackpot from a choice of horse race meets across the UK and Ireland.
His accumulator consisted of Semicolon (2/1), Black Phantom (12/1), Ammunition (16/1), Mr Bennett (16/1), Lundy Sky (5/1), and Lupita (12/1).
£100 on 6,542/1 Odds – £625,000 Win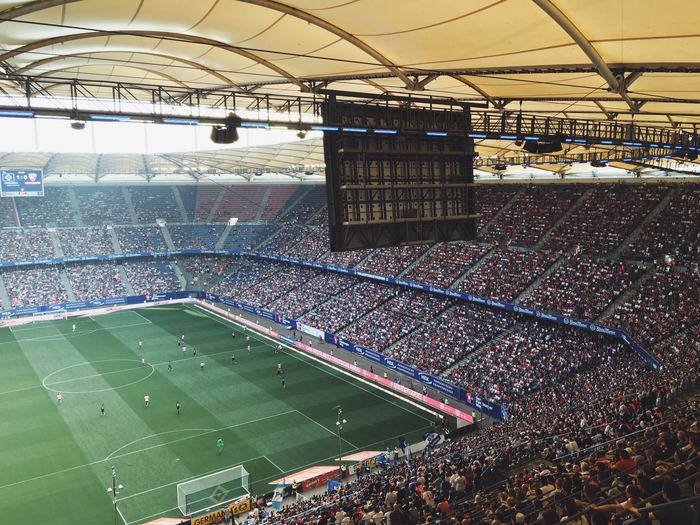 An anonymous better from London won the largest ever accumulator jackpot in soccer back in November 2014 by playing a £100 8-fold at odds of 6,542/1.
The punter won £650,000 by betting on Arsenal to beat Burnley (13/20), Stoke to draw with West Ham (18/1), Cardiff to beat Leeds (13/10), Blackburn to beat Reading (29/20), Wigan to draw with Fulham (7/5), Charlton to draw with Sheffield Wednesday (3/1), Bristol City to beat Oldham (5/4), and Leyton Orient to draw against Coventry (5/2).
This bet was considered even more remarkable because at the time it was placed West Ham were in-play against Stoke and were two goals behind.
The Hammers went on to get the point and help the punter seal a ludicrous accumulator win. Madness or genius? You decide.
50p on 2,000,000/1 – £1 Million Win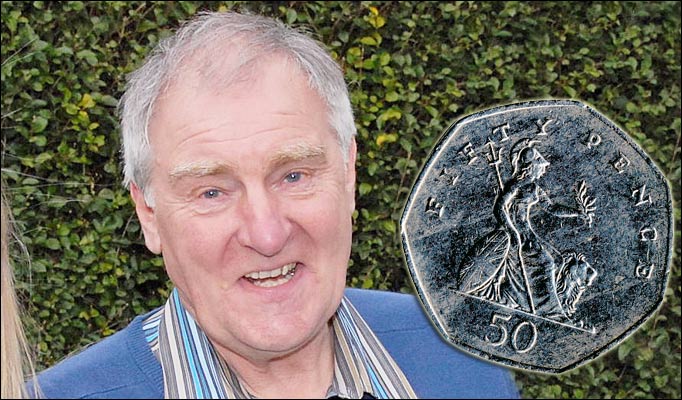 If you are looking for a glorious rags to riches story, you want the winner's profile to fit the bill.
It does not come more perfect than 60-year-old fertilizer salesman Fred Craggs from Yorkshire, UK who won £1 million from a small 50p bet.
Craggs placed an 8-fold accumulator with William Hill and his selections came from horse race meets scheduled across the globe.
Bizarrely, Craggs was not even aware he had become a millionaire until he visited the same bookmaker to place another bet.
£19 on 43,315/1 – £823,000 Win
Horse racing was once again the sport of choice for one anonymous punter who secured an £823,000 win from a £19 accumulator bet.
The odds were high but the larger bet stake allowed the individual to win such a high amount.
The lucky winner was from the UK county of Leicestershire and bet on a 5-fold from a selection of horse racing meets back in April of this year.
The bet remains the largest ever win paid out by bookmaker Coral.
$5 on 61,000 – $305,375 Win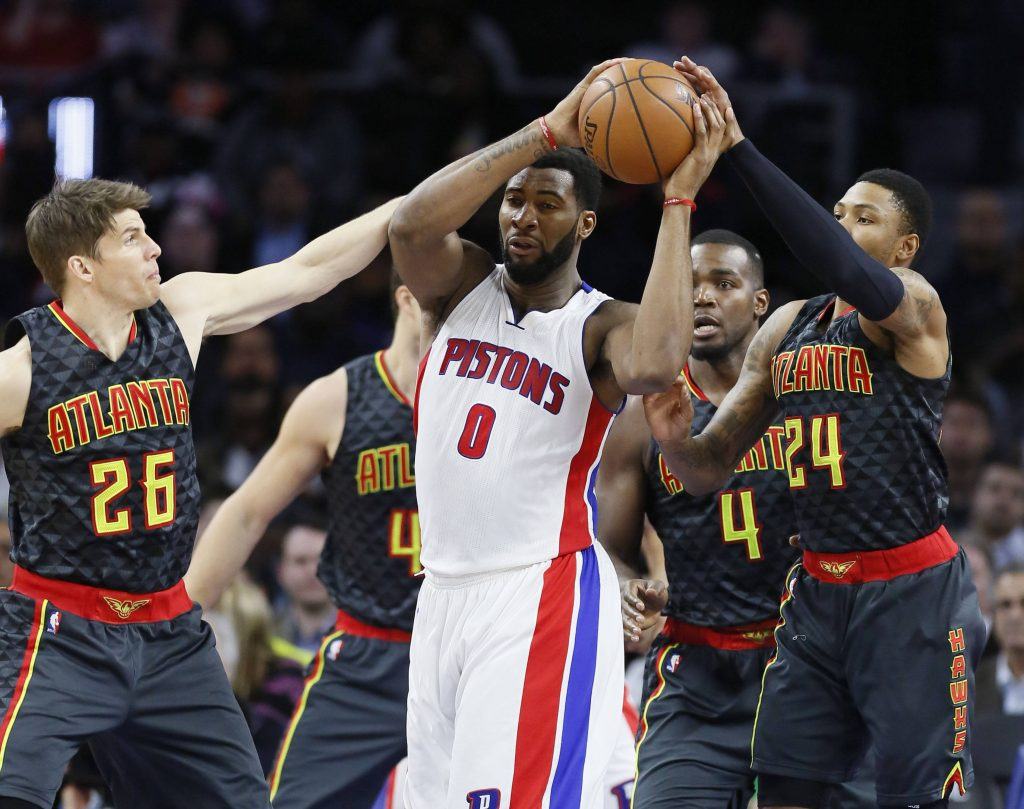 The UK might be renowned for its massive sports accumulator wins but the US can also deliver a big winner every now and again too.
An anonymous punter from Las Vegas won $305,000 from a $5 parlay bet on a selection of basketball matches with William Hill back in March 2016.
The punter backed a selection of college teams on the Saturday and Sunday, whilst also selecting NBA teams Detroit Pistons and Golden State Warriors to win on the Saturday. This left him needing Kansas to win on the Monday which they did. Boom.
80p on 683,738/1 Odds – £585,000 Win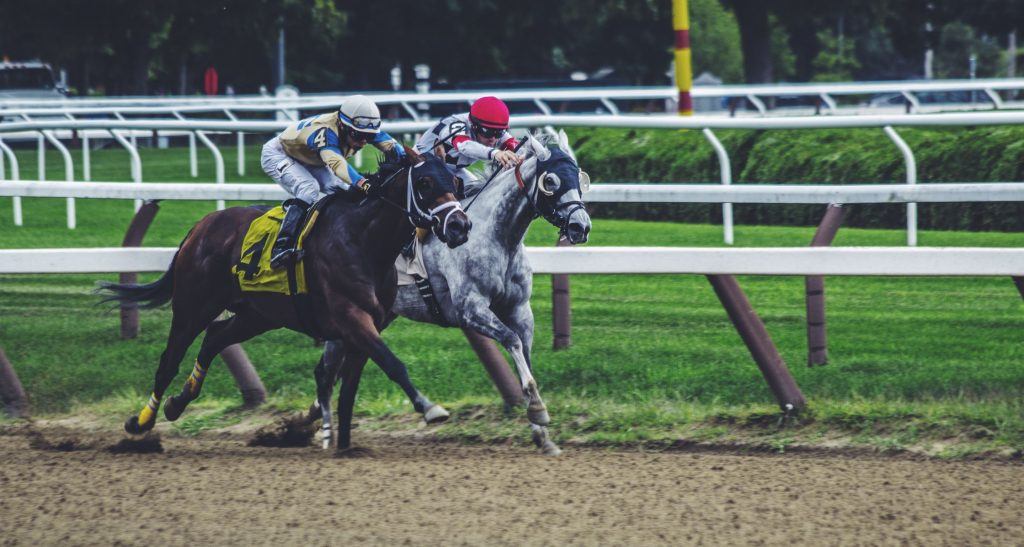 November 2011 will remain one etched in the darkest reaches of the memories of UK bookmakers. It was a month when one weekend saw the vast number of favourites win their game leaving the bookies licking their wounds.
The biggest payout was suffered by William Hill. A better living in a tiny village on the island of Malta placed an audacious 19-team accumulator. It was only an 80p bet.
The better will forever be indebted to former Liverpool full back Glen Johnson who bagged a winning goal 3 minutes from time to seal a win for the Reds against Chelsea and deliver the six-figure win for the lucky bet placer.
30p on 1,666,666/1 Odds – £500,000 Win
Sports accumulator wins usually focus on a single sport with punters making a number of selections from events relating to that particular sport. However, in August 2000, one lucky punter would place the bet that would leave sports betting purists frothing with joy.
His 30p bet saw him correctly predict the winner of the Champions League, top five English leagues, and three Scottish divisions in soccer, the English Rugby Union champions, and the County Cricket Championship winners to net a £500,000 jackpot.
£67.58 on 8,150/1 Odds – £550,823 Win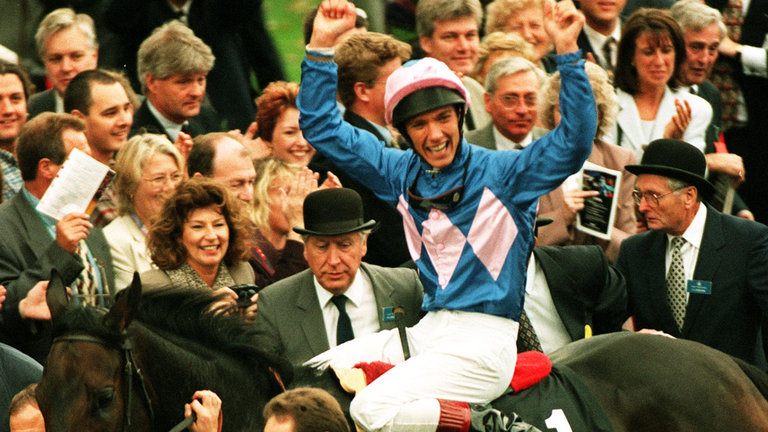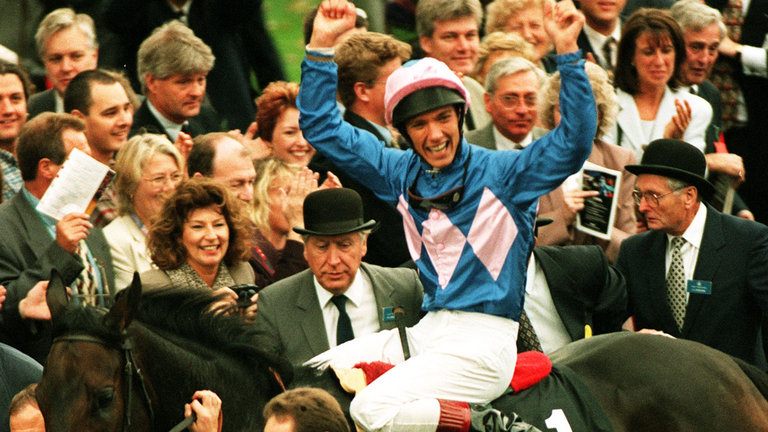 Darren Yates is a name synonymous with horse racing betting. On 28th September, 1996, he wrote his name in sports betting history when he correctly predicted the outcome of Frankie Dettori's historic Magic Seven race wins at Ascot.
A £67.58 bet raked in £550,823. Dettori's achievement is one of the greatest in horse racing history and the accumulator win only adds to the legend.
Special Mention….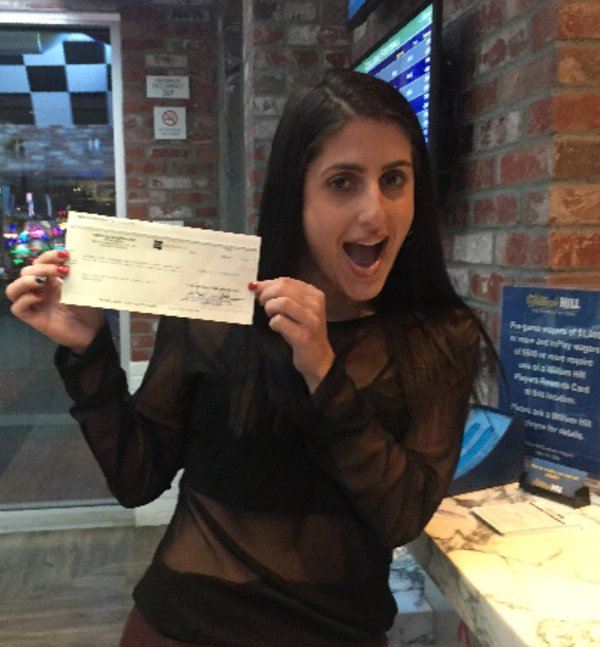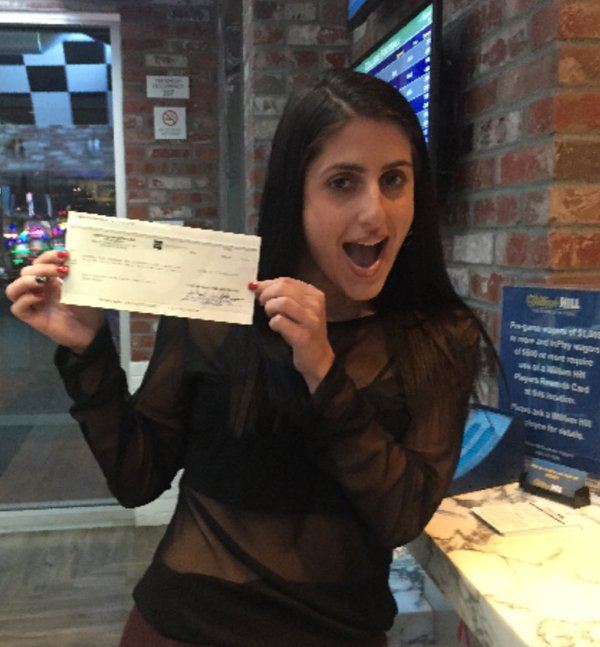 We cannot end this list without a special tip of the hat to one Las Vegas native who produced one of the most courageous parlays of all time.
26 year old Tayla Polia placed an outrageous 15-team parlay on a selection of NFL games at odds of 20,000/1.
Her bet included Vikings -5, Falcons +3, Texans +1, Chiefs -8, Redskins +1, Patriots -14, Cardinals -4, Giants +5, Seahawks -14, Packers -3, Chargers -2, Steelers -6, Steelers/ Broncos over 45, Bengals -4, and Lions +3. She guessed them all correctly and won $100,0000.
It might not be the biggest win in terms of money but it certainly is one of the biggest in terms of sheer guts judging by the selections made.