Top 10 Biggest Sports Betting Accumulator Wins Ever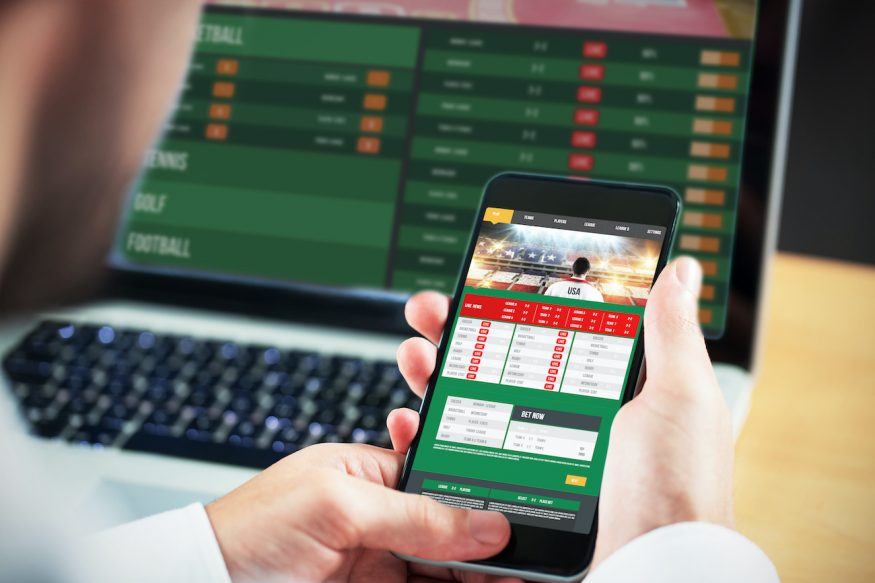 Accumulators, or parlays in the US, are big business for sportsbooks.
Although these are tougher than the average bet to pull off, there have been some occasions when bettors have defied the odds and landed huge prizes with accas.
If you aren't familiar with 'accumulators' or 'accas', then this is how they work.
You place a wager that contains several selections in different sporting events. In order for your bet to win and the acca to land, all legs must be winners.
You can get a big profit off small stakes, which is why they appeal to bettors.
Here are 10 of the biggest sports betting accumulator wins ever – and some very happy winners!
10. Won £473,985 – £16 on 29,000/1 Odds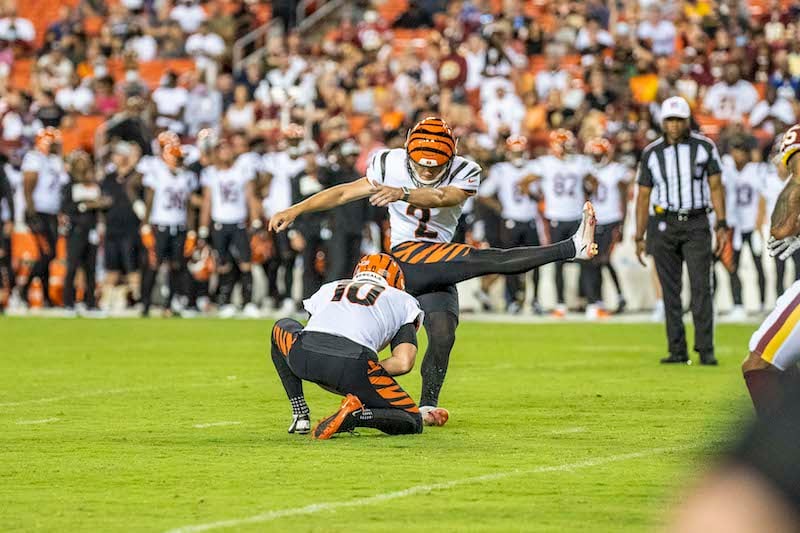 The NFL's 2022 Conference Championship Sunday was the highlight of many people's 2021 sporting calendar with both games going down to the wire.
Picking a winner of the two games was difficult enough, but selecting the correct scores seemed almost impossible.
Incredibly one bettor managed to beat the odds, using $20 (~£16) site credit on FanDuel to place a 29,000/1 bet that came in thanks to two game-winning field goals.
One was kicked by Bengals' rookie kicker Evan McPherson in overtime and the other by Los Angeles Rams' Matt Gay towards the end of regulation.
Thanks to these clutch field goals the anonymous bettor walked away half a million dollars richer.
9. Won £573,019 – £32,744 on a 10-Leg Acca
Winning a bet is not a certainty, even if you side with the favorite every time.
However, this bettor was willing to wager a massive $40,000 (£32,744) that the favorites would prove too strong for the underdogs across 10 football matches, eight in college ball and two in the NFL.
The heaviest favorites on the card were the Green Bay Packers (-1100), who took on a struggling franchise, The Jacksonville Jaguars.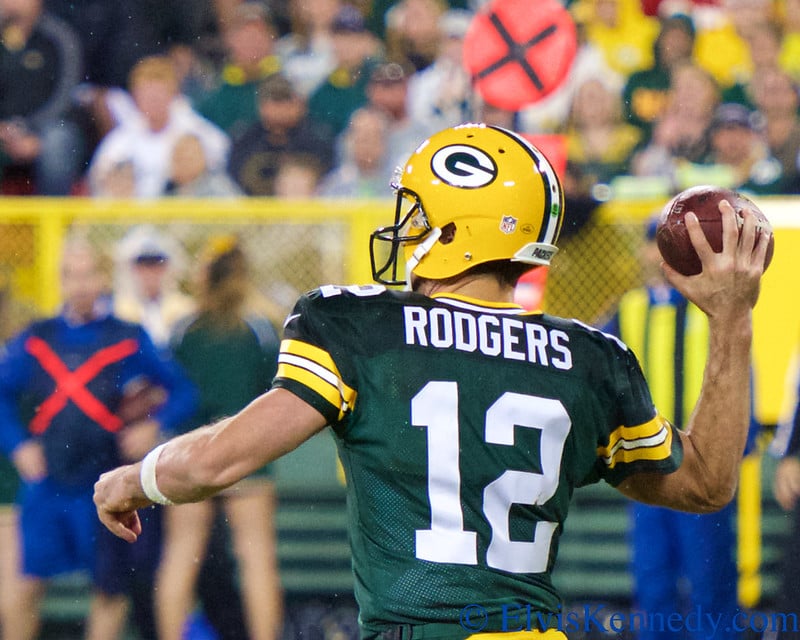 Surprisingly, the Jaguars, who would end the season 1-15, were leading the Packers 20-17 in the fourth quarter.
However, a late Packers touchdown would see them steal the win, landing this bettor over $700,000 (£573,019) and forcing William Hill to hand over their second big pay-out in as many weeks.
8. Won £791,000 – £6.55 on a 12-Leg Acca
Betting on matches when the results don't really matter is a dangerous business.
After all, if the championship has already been decided, how can you be sure that both or either side is going to play to their maximum ability?
One bettor at FanDuel didn't let these questions affect them, placing a 12-leg acca that predicted the outcome of every match on Sunday of the 2021 Ryder Cup.
America had all but secured the cup in the previous days, only needing 3-1/2 points to clinch the title.
Despite this, the anonymous bettor from Illinois predicted all the correct winners, including an upset secured by rookie Scottie Scheffler over the top ranked golfer in the world.
More impressively the bettor also anticipated the two tied matches, finishing an incredible set of wagers that won them a well-deserved payout.
7. Won £818,135 – £11 on 74087/1 Odds
The Coke Zero Sugar 400 is a 160-lap NASCAR race that takes place at Daytona International Speedway every year.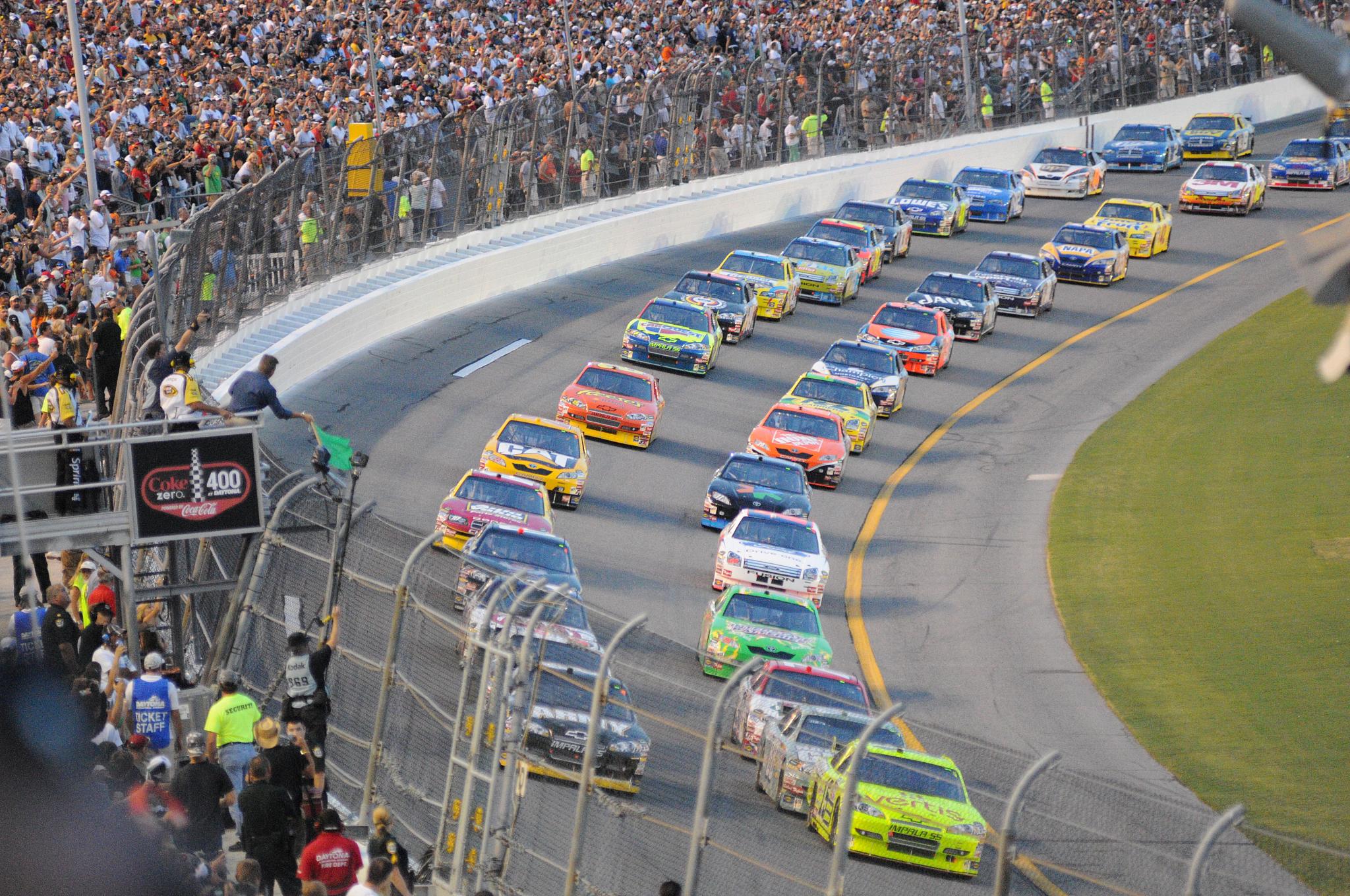 The high octane action, and frequency of crashes, makes predicting the outcome of any NASCAR race very difficult.
But recently one FanDuel Sportsbook bettor managed to correctly predict four top 10 finishers. What makes this even more impressive is that nearly all the bettor's choices were longshots.
The bet came in thanks to a huge crash that wiped out most of the leading pack with only 23 laps to go. This cleared the way for all the bettor's choices to squeeze into the top 10.
Three of the drivers even managed a career best finish to boot!
6. Won £822,973 – £19 on a 5-Leg Acca
The Punchestown Festival brings the curtain down on the Irish jumps season, so some of the top racehorses in Ireland are on show.
One fearless punter, who wished to remain anonymous, put accumulators on the Friday of the 2017 meeting, Punchestown Champion Hurdle day.
When Das Mooser (10/1), Woodland Opera (9/2), Definite Ruby (7/1), Bacardys (10/1) and Canardier (33/1) all came in, it led to Coral bookmakers paying out the greatest amount on horse racing in their history.
The five £3 fourfolds and a £4 fivefold acca turned £19 into approximately £867,691.55.
Talk about bookie bashing!
5. Won £930,368 – £41 on a 15-Leg Acca
Most acca bettors tend to place their wagers on one or two sports. This keeps the betting simple and means they can bet on the sports that they understand best.
In one of the most exciting bets we have ever heard of, a BetMGM customer decided to do the exact opposite, throwing caution to the wind and placing a 15-leg accumulator bet on a range of sports that included college football, professional football, basketball, ice hockey and even golf.
The bet wasn't without some close calls, including the Baltimore Ravens vs Chicago Bears NFL game.
Baltimore only secured victory thanks to a game winning touchdown with less than 30 seconds remaining.
Incredibly, all 15 of the wagers came through, netting the bettor over $1.13 million (£930,000+) in winnings.
4. Won £988,013 – £24,558 on 39/1 Odds
Not all accumulator bets are tiny wagers made on massively long odds.
In fact, some serious gamblers prefer to place huge amounts of money on relatively short odds.
This bet from Marco Piemonte is the perfect example of why.
At the beginning of 2022 he wagered a huge $30,000 (£24,558) on a five-leg parlay (acca) that featured four NFL games and the NCAA National Championship game, where he selected The University of Georgia to beat The University of Alabama.
After all the NFL results fell his way, Piemonte decided not to accept the offer of a $600,000+ (£500,000) cash out, despite The Crimson Tide having beaten the Dawgs in the two teams' last seven meetings.
Piemonte's bravery was rewarded when Georgia snapped their losing streak, trouncing Alabama 33-18 and making Piemonte a huge amount of money.
3. Won Over £1 Million – £13 on a 6-Leg Acca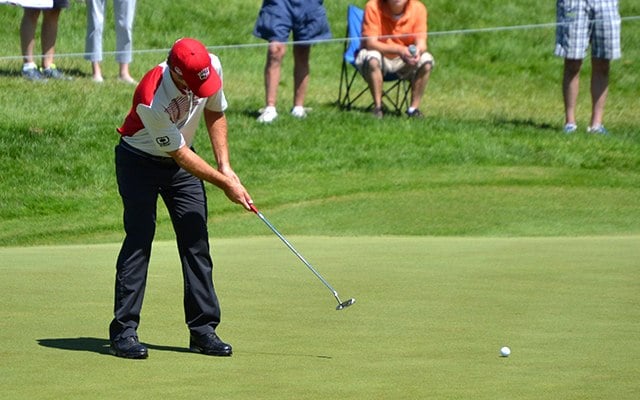 Golf is known as a tricky sport to bet on because of the huge range of factors that influence play on every hole.
However, that didn't stop one lucky bettor from selecting the outright winners of four separate golf championships as well as the results of two Euro 2020 soccer matches in a monster six-leg parlay (acca).
The final part of this wager came down to golfer Harris English, who the bettor had to win the Travelers Championship at 35/1 odds.
English made a dramatic 28-foot putt on the final hole to send the championship to a sudden death playoff.
Eight terrifying holes later, English finally secured his victory with a birdie, handing the bettor £1,039,554 in winnings.
2. Won £1 Million – 50p on 2,800,000/1 Odds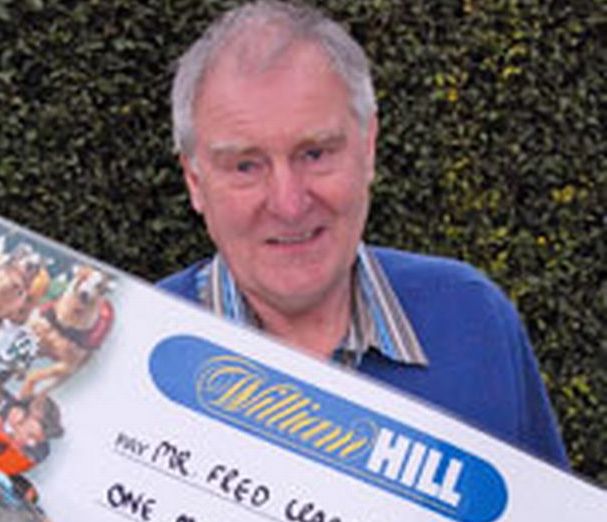 Another horse racing win on the list of big acca wins is fertilizer salesman Fred Craggs and his incredible eight-leg win from 2008.
The Yorkshireman popped into his local William Hill betting shop in the market town of Thirsk and put on a 50p accumulator.
This bet was struck at monumental odds of 2,800,000/1.
Craggs got the perfect 60th birthday present when all eight of his fancied runners came in, but he didn't know that the acca had come off until he visited the Bedale branch.
His winnings should have totaled £1.4 million but were capped at £1 million by William Hill.
Craggs decided to keep the massive win quiet for a little while, and even sat through a family meal without saying a word about his new fortune.
? How to Bet on a Live Horse Race
1. Won £1,445,671 – £2 on 725,335/1 Odds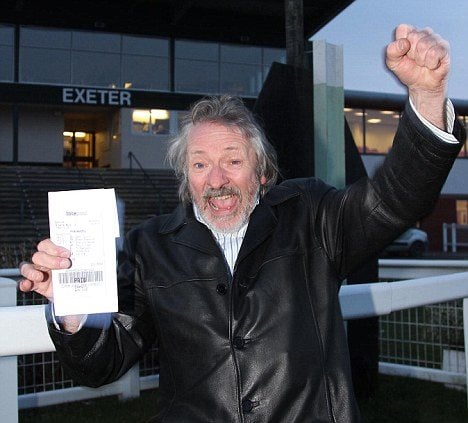 To date, the biggest acca winner recorded in the UK happened through the Tote horse racing pool betting service in March 2011.
Steve Whiteley, a heating engineer from North Tawton in Devon, attended a day at the races at a local track in Exeter for free.
He placed a £2 Jackpot bet containing six selections.
When Semi Colon (2/1), Black Phantom (12/1), Ammunition (16/1), Mr Bennett (16/1), Lundy Sky (5/1) and Lupita (12/1) all won, Whiteley had a windfall of a cool £1,445,671.71.
He really hit the jackpot!
Lucky For Some?
Some people on this list just got totally lucky, while others chose to study the game to give themselves the best chance.
We've got a number of betting guides and bookie recommendations for our readers, so be sure to check out our pages on NHL betting, NBA betting and Super Bowl betting before placing your accas – good luck!