How to Bet on a Live Horse Race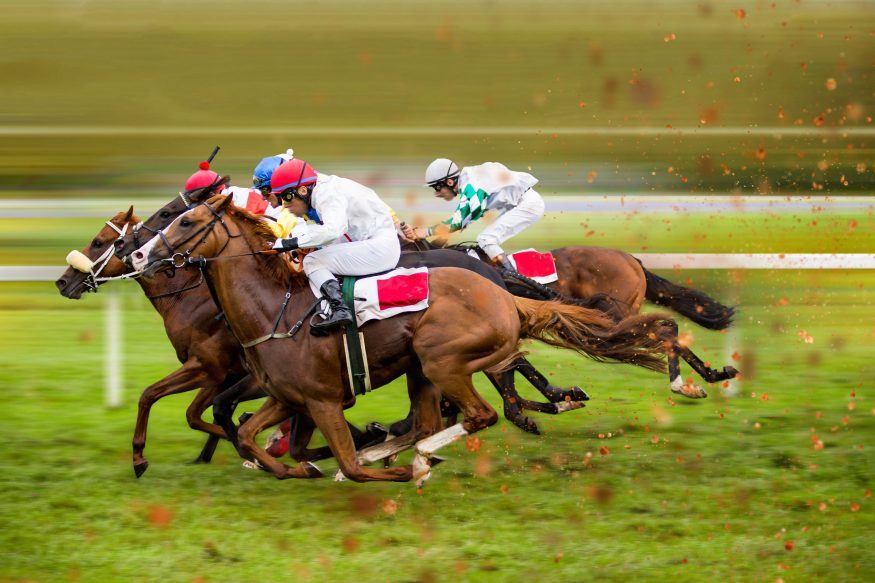 There is nothing quite like betting on a live horse race and yet newbies out there could do with a leg up.
The thrill of seeing a horse you bet on pass the post first and win is massive, especially if you have gambled on it. Everyone has to start somewhere with it, though.
This is our step-by-step guide for beginners on how you bet on live horse races.
Step 1: Buy a Daily Racing Form/Pro Racecard
All racetracks will provide bettors with information relating to that day's horse racing. Programs are available on course for just $/£3 or $/£4 and contain general information about:
The types of horse racing events on the track that day
Lists of horses that are entered in each of the races
If any races are handicaps, what the designated weights that horses carry are
The jockeys booked to ride the horses
You should know that events as advertised in the program are subject to change.
For example, if a jockey were to get injured falling off a horse in one race, they may not be passed fit by medical staff to continue their book of rides.
If something like that happens, then a replacement jockey will be called up. Racetracks are duty bound to inform racegoers of a jockey change or if a horse is withdrawn from a race. They usually do this over public address systems.
Daily Racing Form guides are also available at racetracks, again costing $/£3 or $/£4. Often abbreviated to DRFs, these offer even more detailed information relating to horses' past performances. They are known as Pro Racecards in the UK.
Having a horse's previous form to hand when deciding whether to bet on it for a race is important. You need to gain as much knowledge about the events before betting on live horse races.
Step 2: Find Out What the Experts Think
It's also well worth checking what tipsters in local, regional and national press fancy. Online research can help you here but be warned: there are many so-called "experts" on the internet.
With newspapers, you are reading the opinions of people who are providing this service for a wide audience. Tipsters aren't right all of the time, but the best ones are correct with their picks more often than not.
If many different sources agree or point to a certain horse, then it is likely to be a fancied runner. Alternatively, if expert opinion is divided, then the event may be a very competitive horse race.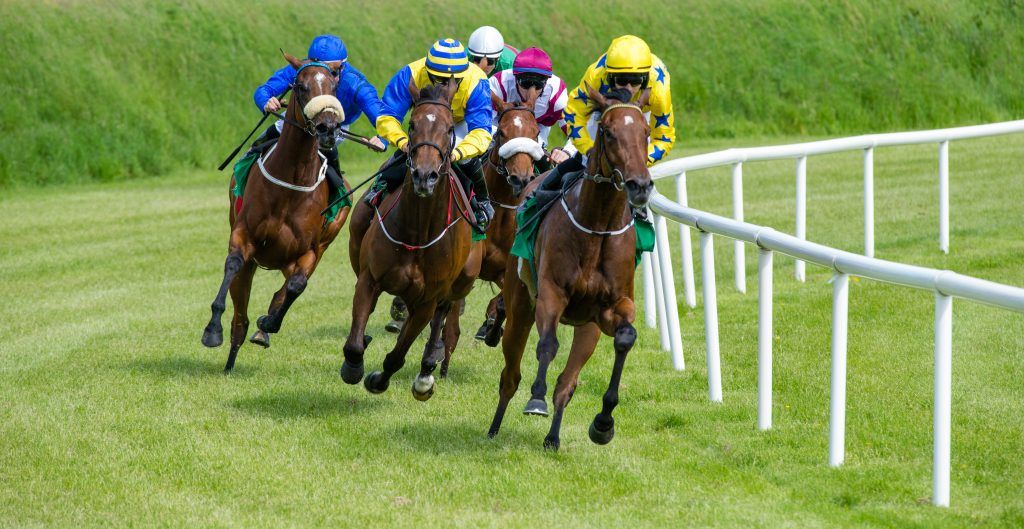 You don't have to follow what tipsters put forward for live horse races, but it is useful to know as a starting point. Ask yourself why do experts fancy a particular horse?
The answer will probably lie in studying the DRF.
A comment about a horse's previous performance may suggest it will improve for that last run. Alternatively, the fact that it beat better horses before than the opposition here may explain it all.
Step 3: Choose Which Horse to Bet on
Once you have studied the form, then considered what pro tipsters in the press and racing publications like and why, it's time to decide.
You can follow experts, draw your own conclusions or let the betting market be your guide.
When looking at form, consider the following:
Are horses that are undefeated progressive and special talents, or have they just been winning easy races?
Is there an excuse for a beaten horse losing its last race?
Could an inexperienced horse improve for its last run?
Are there any doubts about a horse in this event? Are the conditions, distance or going in their favor or not?
How has the jockey on board been riding lately? Are they in-form?
Has the stable that a horse hails from been sending out other winners?
If the race is a handicap, then is the horse higher or lower in the weights than when last in action?
The fewer concerns you have when posing and answering these questions about a horse, the better.
Once you have analyzed these things, you should have a good idea about the form. Making an informed choice allows you to bet with confidence.
Step 4: Understand How Betting Odds Work
It's now time to check the live horse race betting on the upcoming event. Are the odds in your favor? If you're a total beginner, you should read our sports betting odds guide first.
US Odds:
Decimal odds are common in the US for horse racing, so the smaller that number is the stronger a horse is fancied. For example, a horse with odds of 3.25 is rated more likely in the market than one priced up at 5.00.
Remember, you always receive your stake back as part of a return on winning bets. If you wagered $5 at 5.00, you get $25 back and that is $20 of profit.
UK Odds:
Fractional odds which are used in the UK and Ireland work differently. They don't include your stake. The decimal 5.00 converts to the fraction 4/1 as you make $4 of profit for every $1 wagered.
Shorter price guarantee nothing, however. Odds are just representations of statistical probabilities drawn up by betting traders.
Changing Odds Explained:
Although they're called fixed odds, they are anything but and prices fluctuate. This happens in reaction to market support for or against a horse.
If a horse you back drifts, don't panic.
That does not automatically mean it will lose. Betting traders are just increasing the odds to cover their own liabilities on the race.
When market confidence is behind a horse, however, the odds shorten.
Success can be even sweeter when you have spotted a horse early and taken a better price than other bettors got closer to the time of the race.
Step 5: Decide on the Type of Bets You Want to Place
The thing about betting on live horse races is it doesn't just have to be about a win only wager. Picking winners is what everyone – whatever their level of gambling experience – wants of course.
Sometimes though, there is better value to be had in other markets. Say that there is a red-hot favorite in the race you're betting on. You could just follow everybody else and back that horse.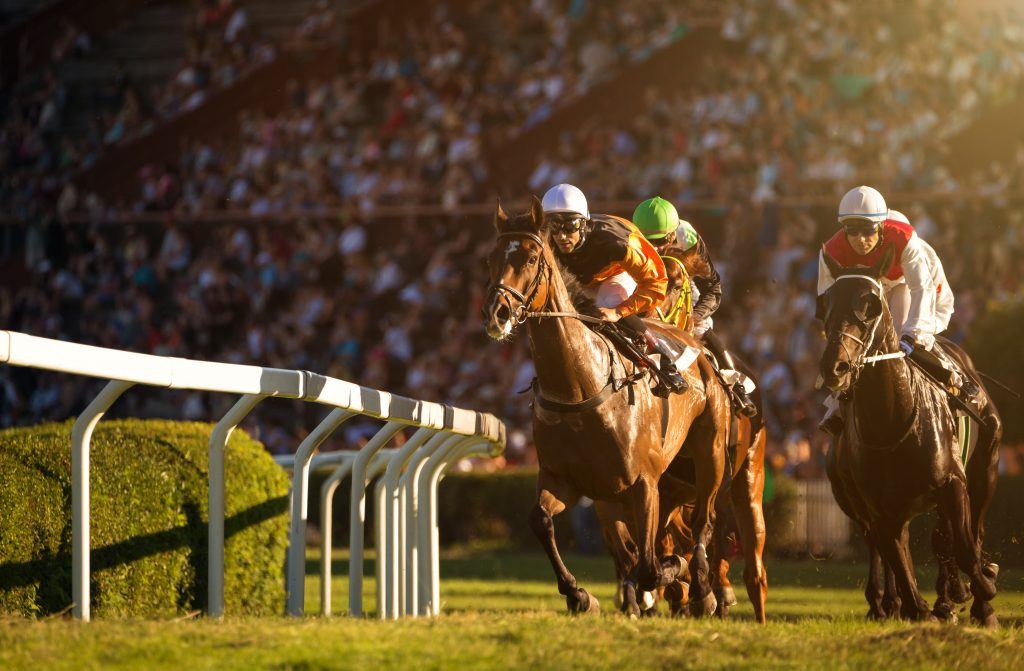 The return you receive, depending on your budget, might not be that large. However, all your research may point to another horse running into a place at bigger odds. It's always worthwhile considering alternatives.
All top UK online betting sites and racetrack bookmakers should offer you the following types of wager:
To win – betting on a horse to finish first
To place – betting on a horse to finish first or second
To show – betting on a horse to finish first, second or third
Across the board – three separate bets, including each of the above
Exotic bets – these are combination or multiple bets and only advised when you're an experienced bettor. We've explained these below.
Place and show bets will often be shorter odds than a win only wager, but can still give you a healthy return.
Remember, an across the board bet can pay out three times to you if your chosen horse wins.
A Word on Exotic Wagers
When you become a more seasoned bettor, you can start to think about exotic wagers. It is far wiser when starting out to keep your gambling simple.
Once you do have some experience of betting on live horse races behind you, however, consider these types of wager:
Exacta – betting on two horses in the same race, one to finish first and the other second in an exact order
Quinella – betting on two horses in the same race, one to finish first and other second in any order
Trifecta – betting on three horses in the same race, one to finish first, second and third in an exact order
Superfecta – betting on four horses in the same race, one to finish first, second, third and fourth in an exact order
Double – betting on two horses in two different races but both must win for the wager to payout
Triple – betting on three horses in three different races but all must win for the wager to payout
By placing these combinations and multiple bet types, you can accumulate even greater winnings. There are greater risks involved as you aren't just concerned with one, but potentially several horses.
Step 6: Placing A Bet
Now, it's time to get your wager on.
Should you bet on track or do so online? It is always worth comparing the price offered at wagering windows with the internet.
If the racetrack odds aren't as good as what you can get online, then why miss out on a bigger return?
To bet on a betting site, you will need to:
Sign up for an account (and do so in advance)
Make a deposit so you have money to bet with on live horse races
Betting apps may be available in some cases to download for your smartphone or tablet
Log in to your account, find the race meeting and event you want to bet on
Select the horse by clicking or tapping on its odds (this adds it to the betslip)
Now enter your stake and place the bet
You can check after the race that the bet has been settled
If you want to bet on the racetrack instead, then here is what you should do:
Queue up for a betting window or automated teller
If you're at a window, then talk with the clerk and explain which race, the type of bet and horse(s) involved, and how much you want to stake
They will give you a ticket, which you should always keep safe
If you lose it, then you can't claim any winnings from the window afterwards
Alternatively, use a teller where you input information to generate your ticket, then scan it after the race to receive a return
UK bettors can use trackside bookmaker pitches in the betting right on course
Step 7: Watch the Race and (Hopefully) Collect Your Winnings
All you need to do now is kick back and watch the race unfold.
If your bet wins, then you need to get it settled.
Take your ticket to the teller and scan it. If you got it from a betting window, then you need to go back there to get your winnings.
For online bets, check your account and see if your balance is bigger than what it was before.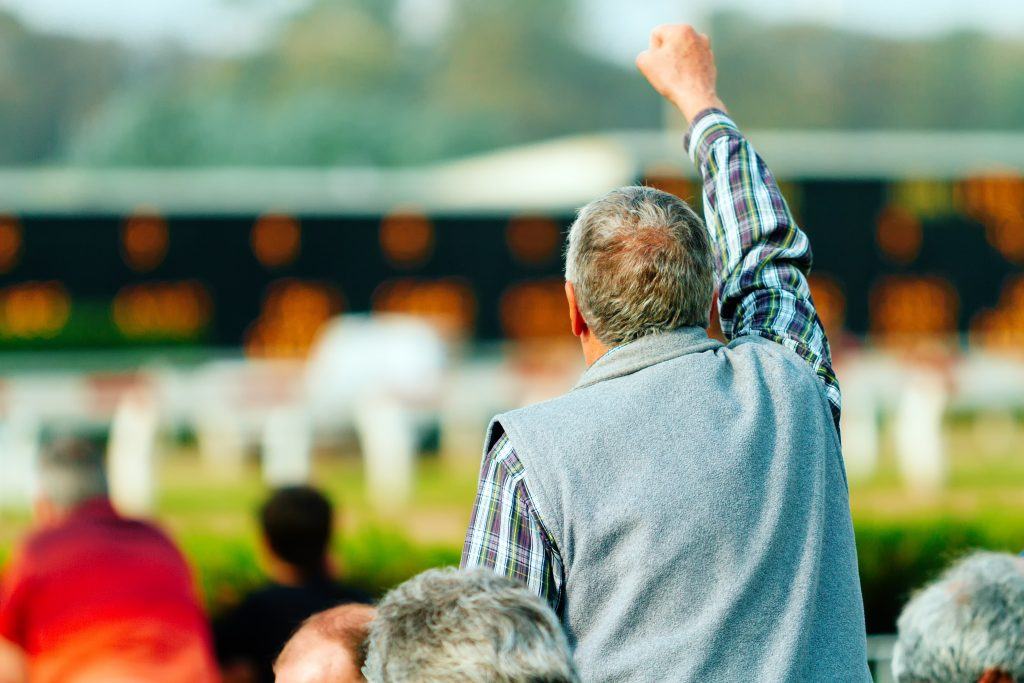 We know you might still have some questions, so we've done our best to answer the most common ones below.
What is the minimum I can bet on a live horse race?
Minimum stakes vary depending on the racetrack or online betting services available. It is usually $/£1 or $/£2.
How much should I bet on live horse races?
This depends on your means. It is good to have a budget in mind and stick to that. Betting is supposed to be a bit of fun, so never gamble more than you can afford to lose.
How can I get better at betting on horse racing?
Practice makes perfect, and there is no substitute for studying horses' form yourself. Using experts' selections or the betting market as a guide, ask yourself why tipsters put a horse forward or why it's that price?
What is the secret to betting on live horse races?
There's no secret, just being knowledgeable about the sport is a good foundation. It doesn't guarantee you will win every time you bet, but can only help.
Can I place bets using my debit or credit card?
Provided there are no limitations on what services you use your debit or credit card for, then yes you can. Some tellers and betting windows have card machines in them. Cards are also a popular deposit method for online betting accounts.
It should be noted that in the UK, as of April 14, 2020, the UKGC's ban on gambling on credit cards will come into force, so you won't be able to use your credit card in the UK to place bets soon.
What is the different between betting on the exchanges and fixed odds?
Fixed odds markets are where you back a horse to win. Bettors can use online betting exchanges to lay horses to lose. They are also different from a sportsbook in that you are making bets with other users rather than a bookmaker. It means you could win or lose more than taking a fixed odds price.
Images: Shutterstock