What Are the Odds Of An Amateur vs A Pro Winning WSOP?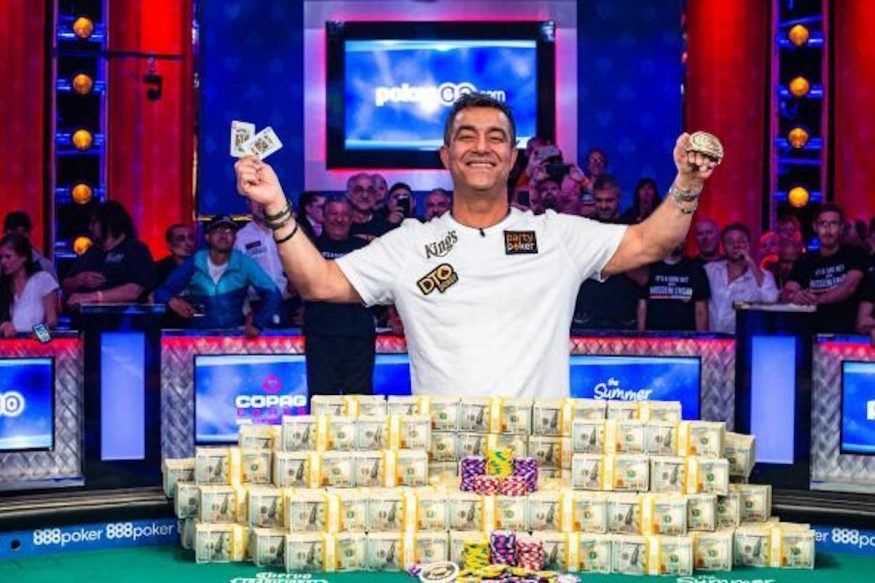 The World Series of Poker and its $10,000 Main Event are the pinnacle of live poker. Amateurs and pros alike dream of claiming the unofficial title of the world's poker champion and the handsome payout that comes with it.
The WSOP Main Event has always been a pretty big deal in poker, but since Moneymaker's 2003 win, average fields have grown significantly.
To make it to the final table these days you need to outlast thousands of players – good and bad ones alike – all with their eyes set on the prize.
No matter how good of a Texas Hold'em player you are, skills alone will not cut it in such a large field.
You need to have a lot of luck in crucial spots. It's virtually impossible to always get your chips in the middle good, and even if you do, you still need to survive quite a few coin-flips, 60/40s and 70/30s.
Considering this, a question that comes to mind is:
Do professional players have a better chance of winning the WSOP, or does it really not matter?
How much of it comes down to luck and the "poker gods?"
It's a very interesting question indeed, and one that's hard to give a definitive answer to. However, we can still speculate based on the information available, and that's what this article is all about.
Amateur Players At WSOP: Pros And Cons
✅ More fun and excitement
✅ Less pressure riding on it
❌ Lack of experience
❌ Lack of in-depth knowledge
Amateur players taking a shot at the WSOP Main Event have a couple of clear disadvantages. First of all, they largely lack experience in big-field events.
Most recreational players have never had a chance to compete in a tournament with several thousand entries, and the experience can be overwhelming.
All the hustle of such an event is likely to influence even the calmest and most sober person in the world.
Secondly, an amateur probably doesn't have in-depth knowledge of the game. While they may have read a few poker books and watched some coaching videos, they're an amateur for a reason.
Poker, for them, is a beloved hobby and not something they devote their entire lives to.
So, they'll find themselves in many difficult spots along the way where they just won't know what to do. Lacking solid theoretical foundations about hand ranges and positions, they'll often base their decision on the feeling.
Professional players know that going by the feeling can only get you so far in the long run, but anything can happen in a single event.
That being said, amateur poker players also have some things going in their favor.
Unlike the pros, whose livelihood depends on their results on the felt, playing in the WSOP is primarily about the experience for the recs.
If they can make it past the money bubble in the Main Event, they've probably already achieved much more than they'd hoped for.
This gives them the kind of freedom that most pros simply can't afford.
At that point, they'll feel like they're "freerolling" (which they are, in a way) and will be more than happy to take their chances in some dodgy spots. If they bust, so be it, they had a good run either way and something to show for their trip.
Of course, this doesn't apply to all amateurs, but it's mostly true for those who end up winning the title.
They also don't feel the same kind of pressure as some of the top-level pros. If a recreational player makes a horrible call or what would be classed as the worst bluff of all time, so what? They're not expected to play top-level poker.
Social media won't go crazy over some random amateur totally butchering a hand. They don't have all the poker theory and they don't call themselves professional players.
An amateur put $10,000 of their own money on the line, going against the odds, and that fact alone is quite admirable.
So, being an amateur in the World Series of Poker isn't all bad.
In theory, pros have better odds, but in practice, all these outside aspects can come into play and have a massive influence on the final result.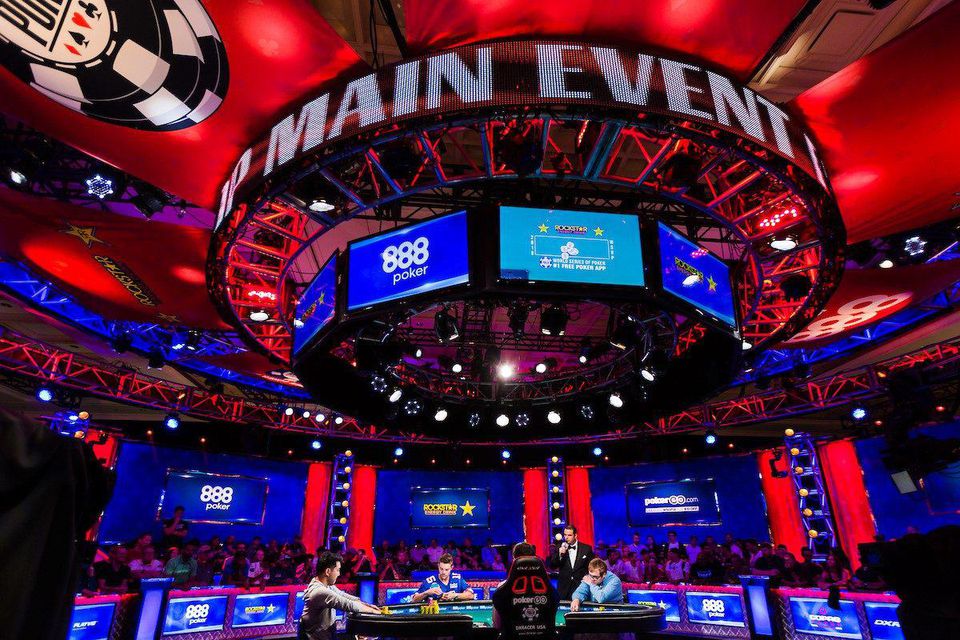 Pro Players At WSOP: Pros And Cons
✅ Lots of amateurs to take advantage of
✅ Have an edge over amateurs in the long run
✅ Far more experienced
❌ Livelihood depends on results
❌ Need to adjust strategy to play against recs
In some ways, the World Series of Poker is a dream come true for professional players.
Being the biggest poker event on the planet, the World Series attracts poker fans from all over the world. Many of them know very little about the game theory and just want to enjoy the whole Las Vegas experience.
Taking chips from amateur players is often as easy as taking candy from a baby. With a bit of patience and a healthy strategy, pros know they can do well.
But, and there is a "but."
Knowing how to play "proper" poker is generally a good thing, and, in the long run, it will show good results.
On the other hand, in a field full of amateurs, pros often have to make significant adjustments to their fundamental strategy.
Recreational players don't think about the game in the same way the pros do. They could pull off a perfect bluff that would work against almost every experienced player because it makes sense.
An amateur might end up calling with a bottom pair on a four-flush, four-straight board because they feel like it or "have chips to spare".
You see things like this happen all the time in the WSOP.
The pro is left scratching their head, trying to figure out what they did wrong. The amateur is blissfully ignorant of just how bad they played that hand, and they're simply happy to rake in a big pot.
Some pros, like Phil Hellmuth, are clearly better at adjusting their strategy in these types of fields. Others struggle to figure it out, although they have great results in tournaments in general.
So, being an experienced pro in the Main Event doesn't necessarily have to be all that.
Of course, they'll have an edge over the amateur competition in the long run, but looking at the single event, knowing a lot about the game can backfire and cause players to forget who they're up against.
For most professionals, the WSOP Main Event is just another tournament they'll play that year.
They approach it in a similar fashion they approach other events, which means they'll worry about ICM, making pay jumps, and try to calculate the best play based on all that information.
The problem appears when they find themselves against an amateur who doesn't know or care about any of this.
Adjusting your ranges and strategies for the current ICM situation, for example, only works if other opponents at the table are aware of it as well. If they're not, these adjustments can be the wrong thing to do.
The most difficult thing is that it's really hard to say what to expect from a recreational player they've never played against before and have no idea about their actual poker knowledge.
Pros vs Amateurs: Building The Stack
Tournaments are all about accumulating chips and building a huge stack to take into the final table.
In WSOP Main Events, it's fairly standard for the players to have tens of millions worth of chips in their stacks in the final stages.
There are different ways to build a big stack, but many pros opt for a patient and methodical approach, where they look for good spots and avoid taking huge risks.
In a field where they can find plenty of "soft" spots, this approach makes a lot of sense.
The other extreme is the one adopted by some amateurs, and that's taking crazy risks to try and chip up quickly or bust trying.
The thing is, many amateurs are playing the WSOP every year, and if a decent percentage of them adopt this strategy, some of them will end up with huge piles of chips in front of them. These big stacks will allow them to take their chances against the pros and, with some luck, send many of them packing.
So, which approach is better?
For many amateurs, this sort of reckless strategy is probably the right way to go.
They will hardly get in a situation where they'll outplay hardened pros who have played hundreds of live tournaments over the years.
But, if they can accumulate enough chips to take some hits and roll the dice, they have a solid chance at a deep run.
Pros, of course, don't adhere to this strategy as it goes against all the postulates of poker as a skill game. They chip away at their opponents, winning many smaller pots with well-timed bluffs and value bets.
When all is said and done, there will be a mix of amateurs and pros left in the field, with the final table looming.
At this point, pros will definitely have better odds of running away with the title as they'll know how to use their chips better and will avoid big preflop confrontations with the amateurs as much as possible as they want to reduce the luck effect.
But an amateur with a good stack needs only a few big hands to go their way to give themselves a fair shot at winning.
That's just how tournament poker works as blinds increase and no one can afford to be idle.
The Short-Handed Play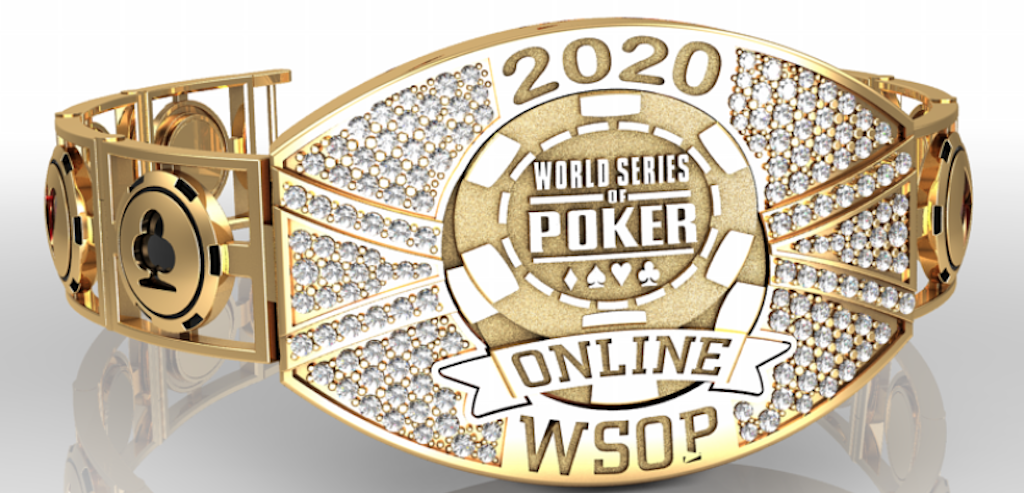 When the WSOP final table gets to the final few players, pros still left in the field definitely have a significant advantage over any remaining amateurs, provided they have a workable stack.
Most recreational players have very limited experience playing short-handed, and they probably won't make the necessary adjustments. They might continue playing the same way as if it was still the full ring, which opens doors for the pros to win many pots.
This is probably why we don't see more amateur players winning the title, especially lately.
Although some of them manage to accumulate a big stack in one way or another and get their place on the final table, they fail to adjust once the play becomes short-handed.
By the time they figure out what's going on, they'll usually have lost a decent chunk of their chips, and it will be too late for a comeback.
During this stage, the pressure is also huge as pay-jumps are often in a seven-figure territory, which is impossible to ignore.
Just the difference between finishing 4th and 2nd, for example, can constitute a life-changing amount.
Pros are simply much more used to these high-pressure situations.
WSOP: Pros vs. Amateurs – Historical Results
After all this speculation, it's time to look into actual WSOP results to see how well pros compare to amateur players.
Over the years, the Main Event has certainly seen a fair share of winners from both categories.
The first true amateur to take home the title and big money was, of course, Chris Moneymaker (below), and his 2003 win started the poker boom.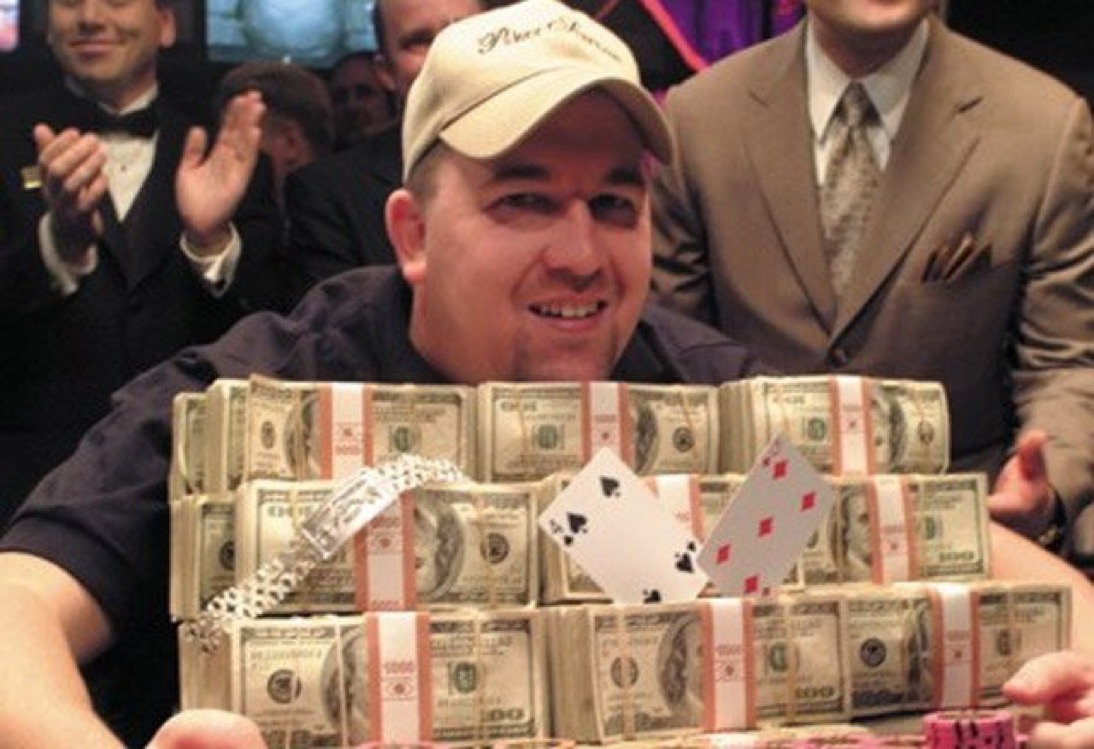 It was a signal for everyone that the WSOP fame wasn't reserved just for the pros.
In 2006, Jamie Gold, a talent agent who managed to secure his seat in the Main Event thanks to his contacts in the movies' industry, took home the biggest payout to date, banking $12,000,000.
He didn't play perfect poker, but he had a way of talking other players into doing exactly what he wanted them to do, which is a skill on its own.
The next year, another amateur named Jerry Yang claimed the title ahead of numerous pros.
However, in the past decade or so, professional players have definitely been dominating the Main Event and most other tournaments.
From Eastgate and Cada, over the likes of Duhamel, Greg Merson, and Martin Jacobson, to Joe McKeehen, John Cynn, and most recently Damian Salas, WSOP bracelets mostly ended up around the wrists of players who can't be classified as amateurs by any stretch of the imagination.
The only exception here was Hossein Ensan, the 2019 winner. Although with a fair bit of poker experience, Ensan is more of an amateur player.
Summary: Pros Have Better Odds Of Winning WSOP
Although there's been a decent number of amateur Main Event winners, the historical evidence and the logic suggest that pros do have far better odds of walking away with the title.
This is especially true for modern-day poker, and that's not just because of the reasons listed up to this point.
The skill gap between real amateur players and professionals is drastically increasing due to various solvers and poker software used to study the game.
On top of that, the number of real amateurs joining the WSOP is decreasing as well, so the ratio between the pros and recreational players isn't what it used to be. Many "casuals" these days have much better foundations than pros had a couple of decades back.
That, combined with the fact that experienced players perform much better when push comes to shove and the tournament gets down to the final few players, explains the host of professional winners in the past 12 odd years.
Of course, this isn't to say that there won't be another amateur WSOP winner in the near future.
Quite a few of them came close in recent years, so it's probably just a matter of time before another complete amateur claims the most coveted bracelet in all of poker…
Lead image: WSOP