15 Places to Eat Thanksgiving Dinner in Las Vegas 2019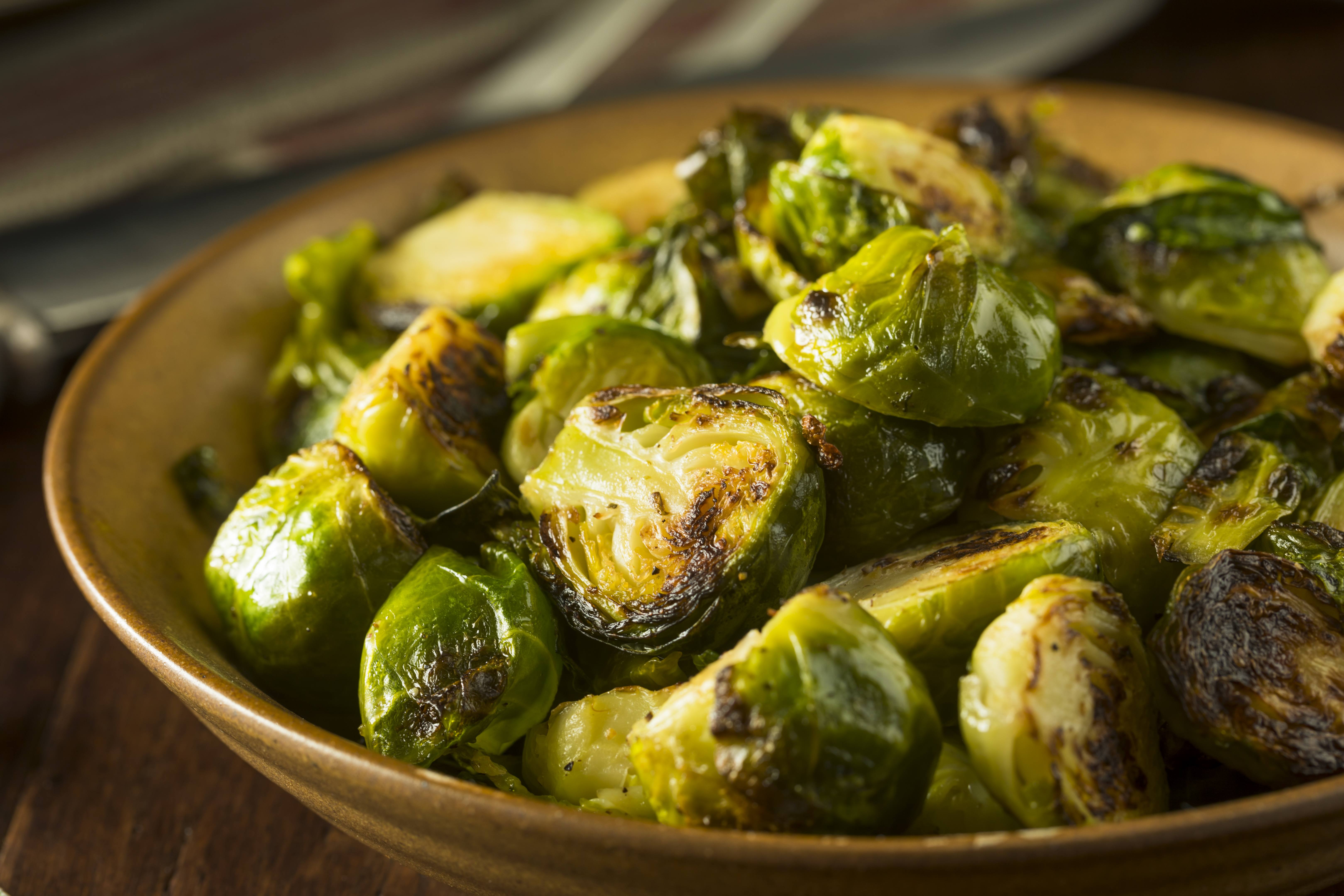 When is Thanksgiving 2019?
Thursday, 28 November is the date you'll want to put in your diary for Thanksgiving 2019. Yup, it's that time of year again and things are about to get festive.
The day of roasted turkeys, mashed potatoes and pumpkin pie is almost upon us. Thanksgiving isn't all about food, we know that, but it is a crucial part of the celebrations.
Yet, serving up a feast for the entire family can be one of the most stressful times of the holiday season. There have even been movies made about it. So now, more people than ever are opting for a Thanksgiving getaway, and where better than Las Vegas?
With that in mind, if you're tempted to spend the holidays away from home but still want your annual intake of turkey and stuffing (or a tasty vegan option), we've picked out some of the best places to eat Thanksgiving dinner in Vegas…
Where to Eat Thanksgiving dinner in Vegas 2019
1. Top of the World, The STRAT Hotel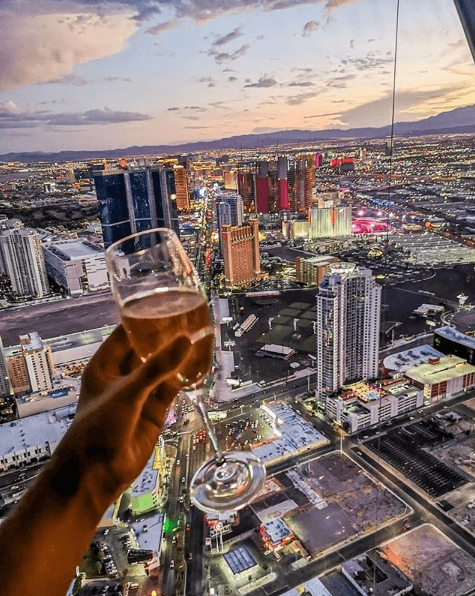 At this legendary Las Vegas haunt, celebrate in style while sampling fine wines 844 ft above ground. This renowned restaurant is best known for its steaks and gourmet dining but serves up a Thanksgiving menu with all the trimmings, too.
Heirloom squash soup, roasted pear salad, turkey (of course) and an inventive pumpkin tiramisu are all tipped to be on the fixed-price menu this year. These delights will set you back a cool $106.
Oh, and the restaurant also revolves 360 degrees every hour or so, meaning you'll never get bored of the view.
Best for: Those that want to splash out and enjoy a luxury Thanksgiving dinner. Solo diners will enjoy the revolving restaurant.
2. 7th & Carson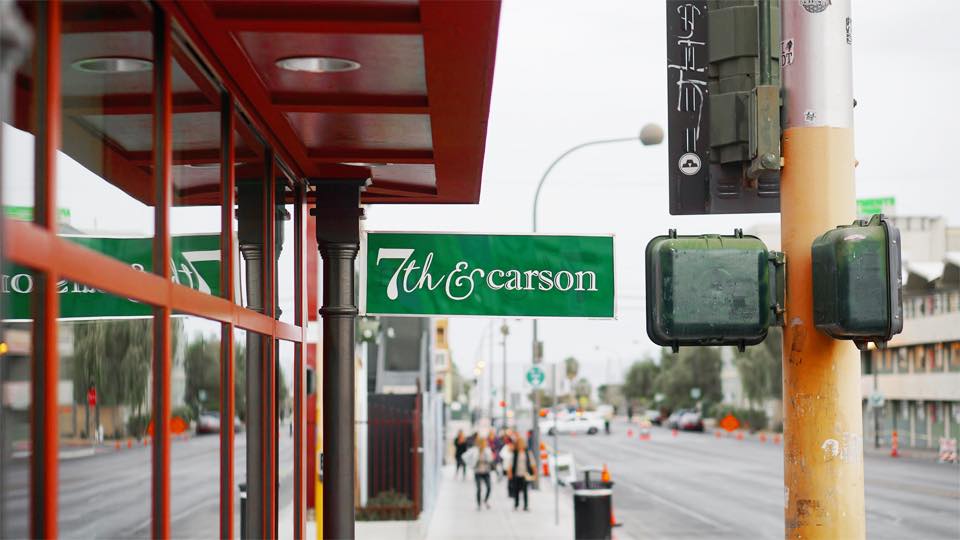 Do Thanksgiving dinner downtown and eat 'family-style' at this friendly, laid back, chilled-out kitchen and bar. Chef Sammy D's jam-packed festive menu covers a whopping six courses, with prices at $38 per adult and $18 for under 12s (or kids shorter than Sammy).
Your table will be full to bursting with classics such as butternut squash soup, salad, roast turkey, green beans, whipped sweet potato, chestnut brioche stuffing, Brussel sprouts, cranberry jelly and pumpkin pie. And you can also sip on spiced cider.
Best for: Families who want to escape holiday stress and have fun.
3. Hakkasan Las Vegas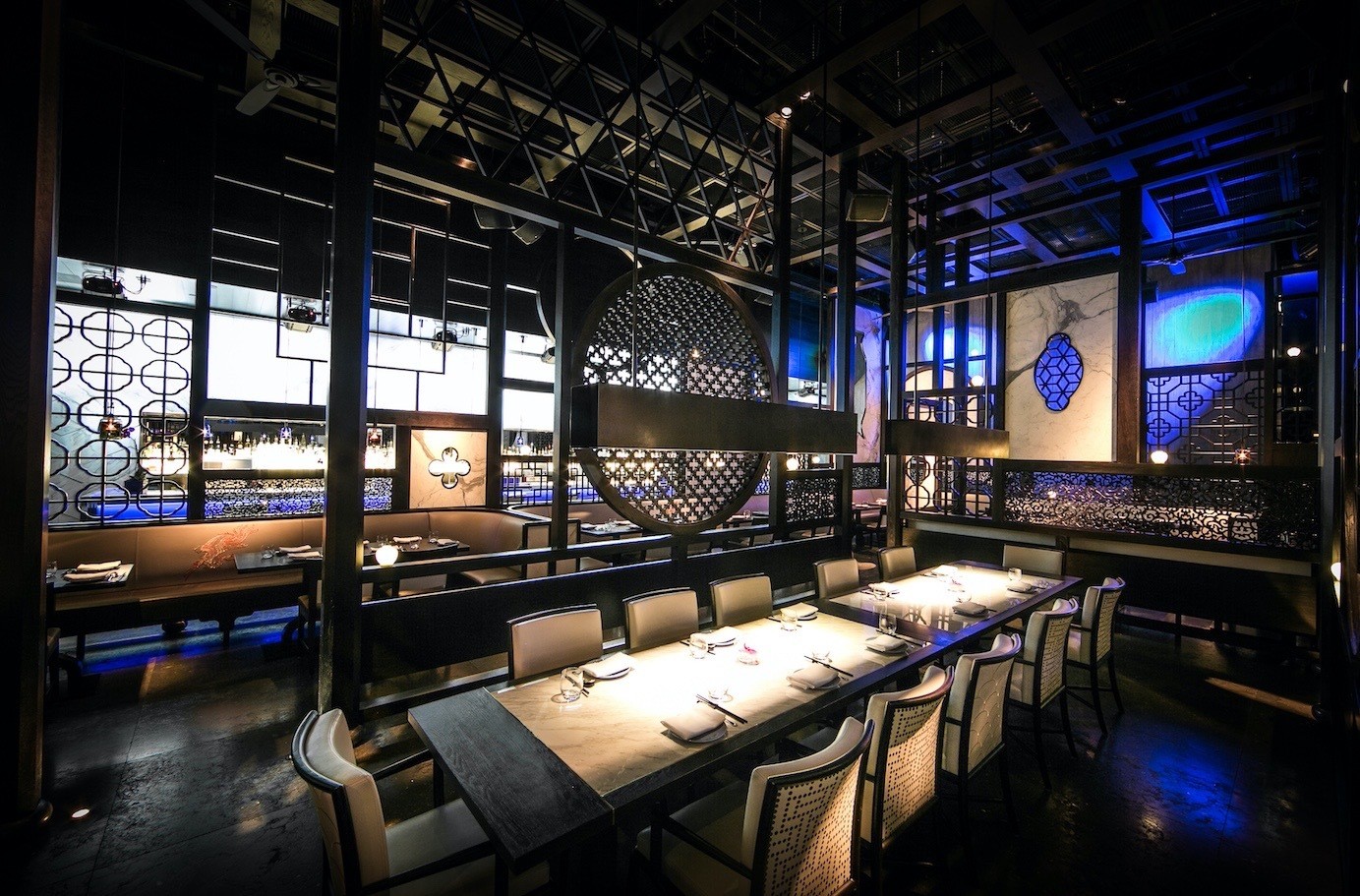 At Hakkasan Las Vegas, a luxe and elegant restaurant serving modern Cantonese cuisine, you'll find something a little different — but still plenty of festive feeling. If you dine here over the holidays, you'll have the chance to give back to the community by donating to Action Against Hunger. Win-win.
Hakkasan's menu will see you swap traditional dishes for exciting alternatives like mushroom stir-fry with Chinese broccoli, exchange cranberry sauce for plum sauce, and stuffing for fried prawn dumplings.
But what about the main event? Put the turkey to one side and try Peking duck with Mandarin pancakes, spring onion, cucumber and hoisin sauce instead. Signature menus at this upscale Chinese eatery start at $78 per person, but you can also go à la carte.
Best for: Hold the gravy! Those seeking a little bit of holiday extravagance and an alternative Thanksgiving feast.
4. Violette's Vegan Organic Cafe and Juice Bar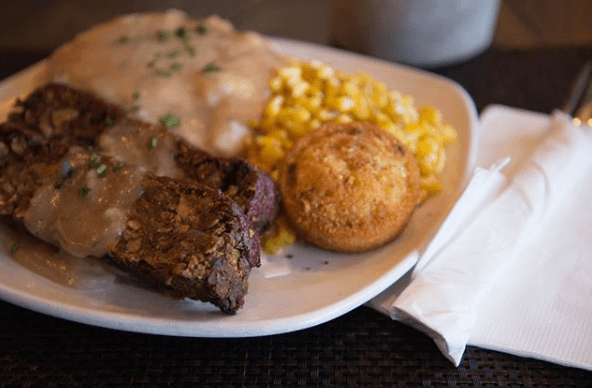 In Vegas, there's something for everyone. So there's no need for vegans to worry about missing out, as Violette's invites you to a 'Thanksgiving Feast of Gratitude' crafted from fresh, local and organic ingredients.
A fixed-price menu, which will cost adults $34.99 and kids under 12 $19.99, provides typical holiday favorites such as pumpkin soup or salad to start, followed by seitan turkey or lentil loaf with sides such as sweet potatoes with marshmallows.
Enjoy homemade food away from home, or order your Thanksgiving meal to-go. And the best part? As this friendly, casual restaurant is a dedicated vegan establishment, you don't have to worry about your potatoes being cooked with the turkey.
Best for: Vegans, or folks searching for plant-based, dairy-free and meat-free Thanksgiving options.
5. Bazaar Meat by José Andrés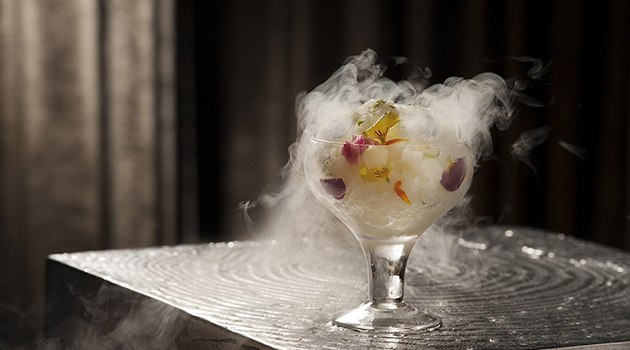 Meat-lovers rejoice — award-winning chef José Andrés has not let you down with his 2019 Thanksgiving menu. This famous meat mecca oozes sophistication and focuses on social eating and shared experiences, pairing prime cuts with inventive cocktails.
This holiday, for $95 per person, your table will be covered in a smorgasbord of olives, turkey-bechamel fritters, salad, shrimp and crab cocktail, green bean casserole with wild mushrooms and crispy shallots, creamy potatoes, spiced cranberries and butifarra cornbread stuffing.
For your main, you'll have a choice of turkey or roasted turbot, with pecan pie, pumpkin tart and roasted apple puff pastry the options for pudding. It's 'Thanksgiving…José's way'.
Best for: Meat-mad friends with bigger budgets.
6. Bottiglia Cucina & Enoteca
The holidays…Italian-style. Make yours a slice of 'La Dolce Vita' with a sit-down, slap-up, three-course Thanksgiving meal. With serving from 2pm through to 8pm, yours doesn't need to be an early start after any night-before celebrations.
For $55 per person, you'll choose between two tasty options for your starter, main and dessert, with sides an additional $8 each.
Try organic, sage butter-roasted turkey with chestnut and apple stuffing, or opt for slow-roasted prime rib with horseradish creme and rosemary beef jus — all partnered with lashings of butter —whipped mashed potatoes and turkey dripping gravy. Those with a sweet tooth will be torn between a decadent pumpkin cheesecake or apple pie for afters.
Best for: Big groups of friends that fancy some warm Italian hospitality. You can reserve a table for up to 12 people. Cin, cin!
7. Eiffel Tower Restaurant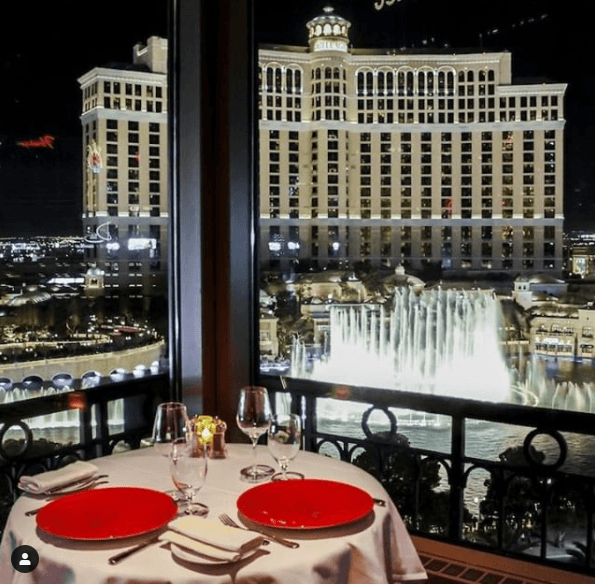 Offering one of the best views of Vegas, and one of the city's most iconic settings, the Eiffel Tower Restaurant is destination dining at its best.
If you're lucky, you might just snatch a window seat overlooking the Bellagio Fountains, which will elevate your meal out to a truly memorable experience.
If you want to spoil yourself, Chef Joho's special, three-course Thanksgiving menu is stuffed with traditional treats such as cream of butternut squash soup, turkey with chestnut dressing and 'old-fashioned-style' pecan pie for pudding, all for $79 per person plus tax. Bon appétit.
Best for: Couples hoping for a little French fancy and flair alongside their feast, as well as romantic views of the Strip.
8. Ferraro's Italian Restaurant & Wine Bar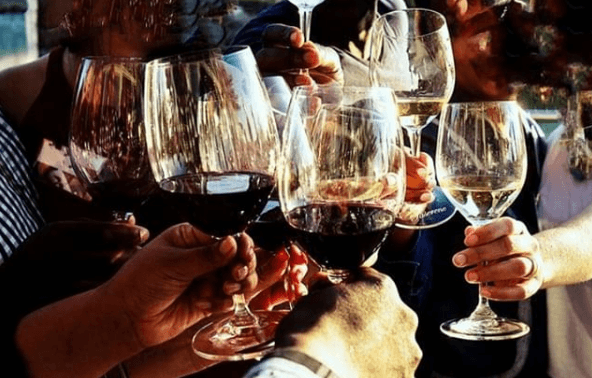 Another Italian offering, but this time there's a twist in the menu. At $49.95 per person at Ferraro's, or $16.95 for under 12s, you'll tuck into four courses featuring the flavors of Italy itself.
Begin your meal with a choice of burrata cheese, parsnip-potato soup, or mixed salad with cranberries and pistachios, before diving into a pasta course of chestnut gnocchi with squash and seasonal mushrooms.
You'll be stuffed following a main course of slow-roasted, free-range turkey with orange-cranberry chutney, sausage stuffing and sides including truffle mashed potato, hazelnuts and broccolini — just make sure to leave space for a dessert of fig and masala ice cream, or a pudding sampler platter.
Best for: The whole family. With private dining rooms that can accommodate eight to 65 people, and holiday party reservations available, you'll want to do as the Italians do and invite everyone.
9. Bella Bistro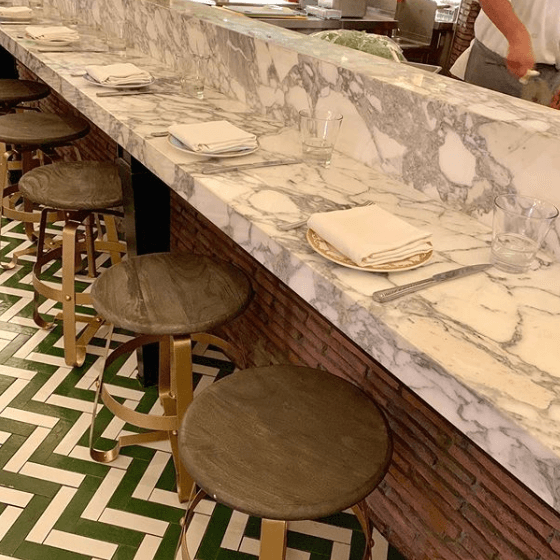 A relatively new addition to Sahara, and usually serving American-Italian fare, Bella Bistro switches it up for the holidays but keeps things refreshingly simple.
For starters, there's an autumn cobb salad for $14 which features candied pecans, blue cheese and roasted sweet potato. You'll follow this with a $48 'Thanksgiving Feast' of turkey breast, focaccia stuffing, Brussel sprouts, sage gravy, potatoes and cranberry.
To satisfy your sweet tooth you can then choose to round-off the meal with a $15 pumpkin pie tartlet and spiced cream.
Best for: Traditionalists and solo diners. Go all out and indulge with all three courses, or stick to the main attraction if you're low on appetite or time.
10. Citizens Kitchen and Bar
Every Thanksgiving restaurant list worth its salt has to include an all-you-can-eat option, and Citizens at Mandalay Bay doesn't fail to deliver.
The reliable comfort food restaurant allows you to stack your plate with white and dark meat turkey, ham, muffins, mashed potatoes, green bean casserole, cornbread with whipped honey butter, pumpkin pie and more — all for a very reasonable $39.99 per adult, or £16.99 for kids aged 12 and under.
This casual kitchen and bar is open from 11am, so you can start early and it makes for a handy, no-frills, no-fuss, family-friendly option. Just remember to go back for more.
Best for: Families, the budget-conscious and the very, very hungry.
11. Black Tap Craft Burgers & Beer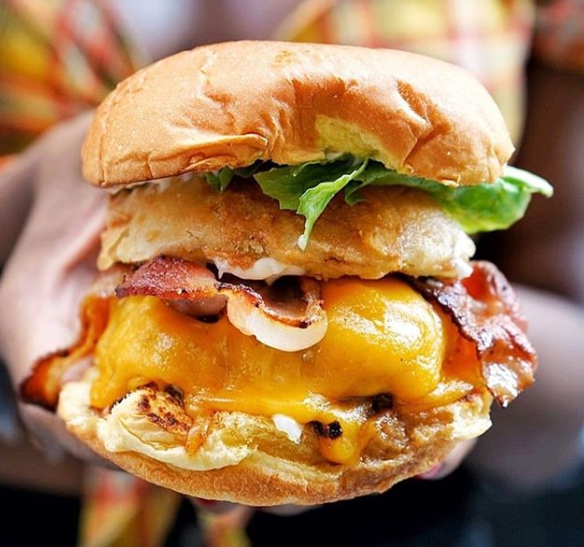 Not everyone wants to have a sit-down meal, so you can fulfil your festive food quota with an $18 Thanksgiving burger instead.
Call it a junk-food take on the traditional, or a deconstructed dinner, but this cool bun features all the flavors you're familiar with — a turkey burger patty with brie, wood-smoked bacon, corn and sage potato roll stuffing, and cranberry-orange aioli.
Thirsty? You can even pair this unconventional dish with a $17 pumpkin-spice super shake topped with a vanilla-frosted rim, mini marshmallows, a slice of pumpkin pie, marzipan turkey pop, whipped cream and a cherry. Sweet tooth required.
Best for: Fussy kids (big and small) and friends that fancy a casual meal with a festive twist.
12. Crush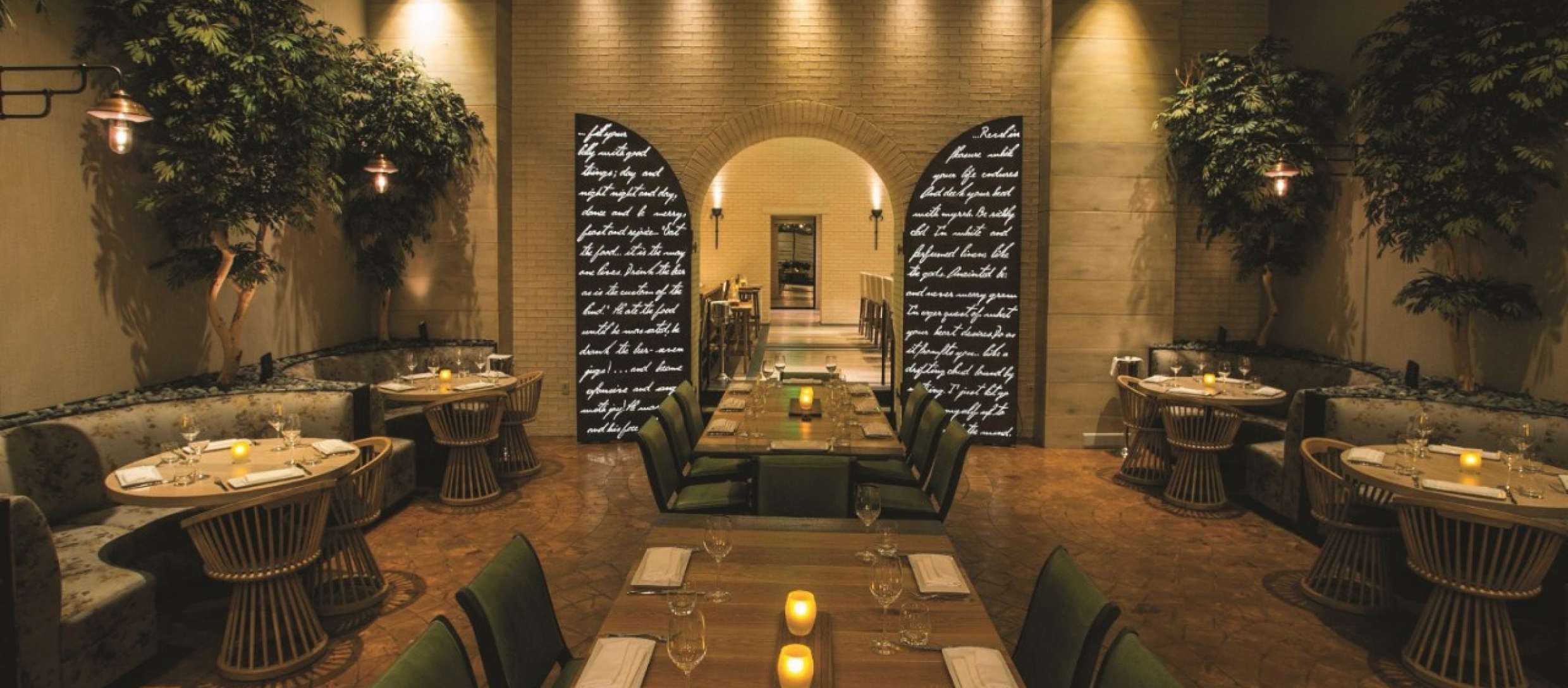 Sometimes, all you want is a taste of home. Crush at MGM Grand provides old favorites by the bucketload, with traditional sliced turkey breast, a sausage, bacon and root veg stuffing, mashed potatoes and cranberry jelly available for a modest $32.
If you choose to splash out, you can up the ante with extra sides and desserts, including Brussel sprouts, maple-glazed yams, and a selection of pumpkin, pecan and apple pies, for $10 each.
Best for: Diners on a budget. Purists.
13. Allegro

With a menu full of seasonal favorites, you'll be spoilt for choice at Allegro, which is conveniently located at Wynn Las Vegas. You can treat yourself to apple-brined roast turkey with apple and fennel stuffing, as well as trimmings like gravy, ciabatta-sausage stuffing, gravy and cranberry sauce, for $45.
Alternatively, avoid the meat and opt for a $35 squash risotto featuring roasted mushrooms, black truffles and Parmesan.
And what about the extras? Pile your plate high with sides like macaroni and cheese, or desserts like pecan or pumpkin pie, for $12 a pop. Comfort food galore.
Best for: Mid-range budgets.
14. Hawthorn Grill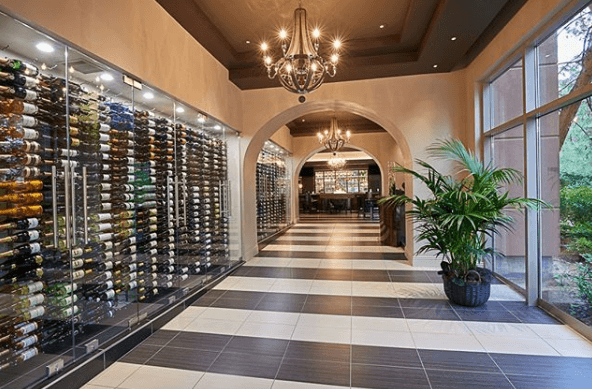 From 5pm-9pm, the Hawthorn Grill offers an evening destination, if you'd prefer to skip the hustle and bustle of lunch.
The pre-fixe menu here rolls in at $59 per person before tax, but you'll have three choices per course. To start, you'll pick from appetizers like roasted corn and crab bisque, poached pear salad, and chilled seafood on ice.
Turkey with traditional trimmings, salmon with carrots and braised fennel, or filet and shrimp with sweet potato gratin, mushrooms and garlic lemon butter, make up your options for the main course. And when you move onto dessert, you'll select sticky toffee pudding, hot chocolate tart or pumpkin pie.
Best for: Pescatarians and seafood fans. Couples that don't fancy the fuss and cleaning of cooking.
15. VegeNation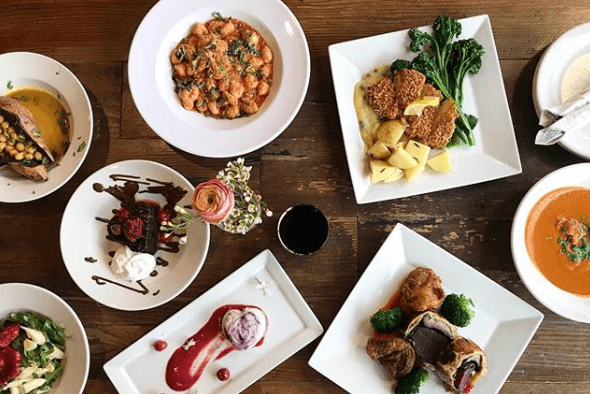 Because vegans and vegetarians never have enough choice at Thanksgiving, here's another option for a plant-based holiday.
For $50, you can feast on a vegan spread of roasted pear and baby kale salad with spicy maple dressing, pumpkin and ricotta-stuffed shells with wild mushroom sauce, yams, collard greens, stuffing, rosemary gravy and — to make sure it's not too healthy — a dessert of pumpkin-pecan cheesecake or molten chocolate cake with ice cream.
At this community-focused restaurant you can wash your dinner down with local beverages including beers and teas. Tasty and good for your carbon footprint.
Best for: Vegans, vegetarians and diners seeking a healthy or environmentally-friendly choice.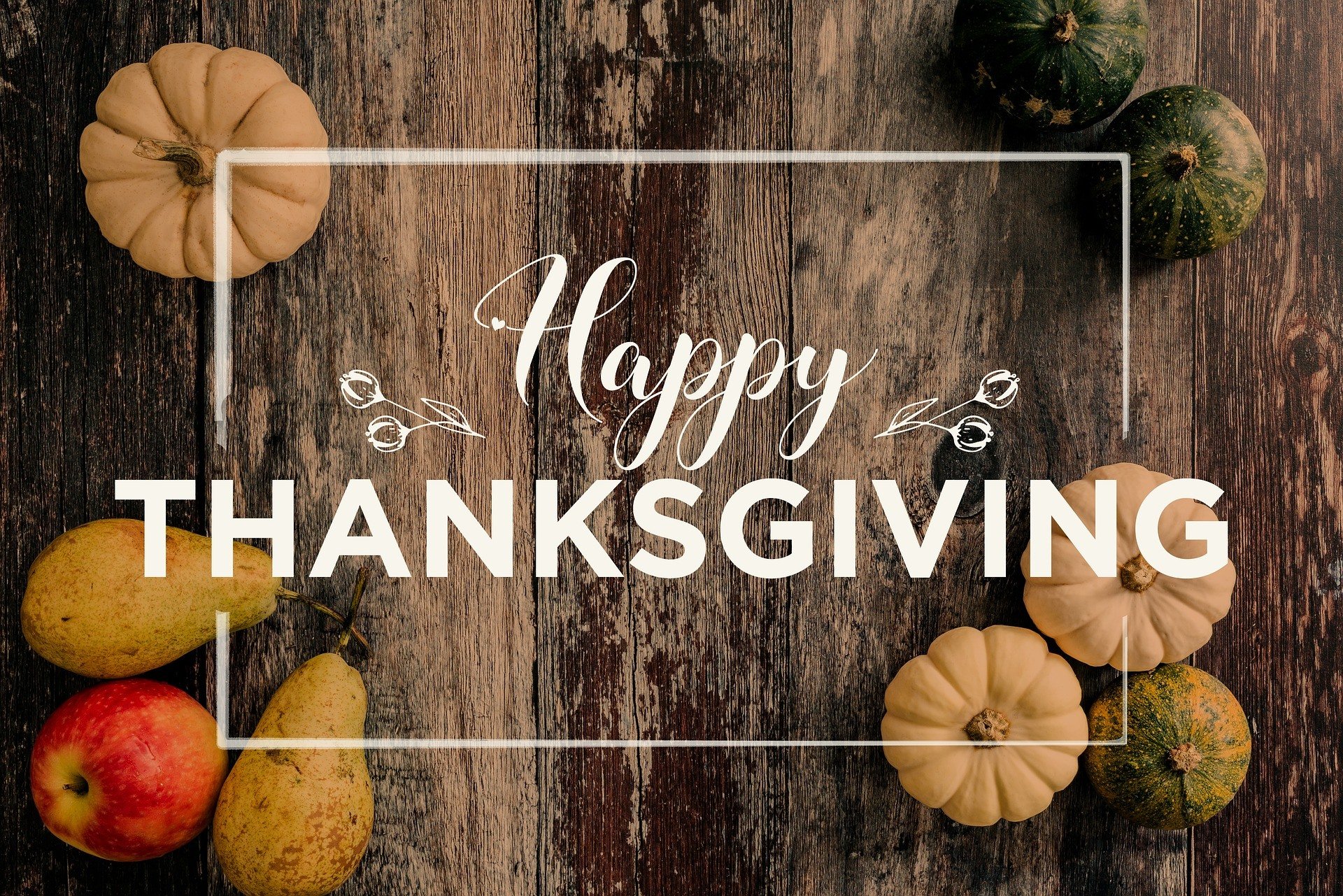 Sources:
https://stratrising.com
http://www.topoftheworldlv.com
https://www.7thandcarson.com
https://hakkasan.com/las-vegas/
https://violettesvegan.com
https://saharalasvegas.com/restaurants-bars/bazaar-meat-by-jose-andres/
https://bottiglialv.com
https://www.eiffeltowerrestaurant.com
https://www.ferraroslasvegas.com
https://saharalasvegas.com/restaurants-bars/bella-bistro/
https://mandalaybay.mgmresorts.com/en/restaurants/citizens.html
https://www.venetian.com/restaurants/black-tap.html
https://mgmgrand.mgmresorts.com/en/restaurants/crush.html
https://www.wynnlasvegas.com/dining/casual-dining/allegro
https://theresortatsummerlin.com/las-vegas-deals-events/thanksgiving-dinner-4/
https://www.hawthorngrilllv.com
https://vegenationlv.com
https://www.reviewjournal.com/entertainment/food/where-to-have-thanksgiving-dinner-on-near-las-vegas-strip-1888657/