Thank you to all those who took part in our Wimbledon quiz! The competition is now closed, and the winner will be announced on June 29.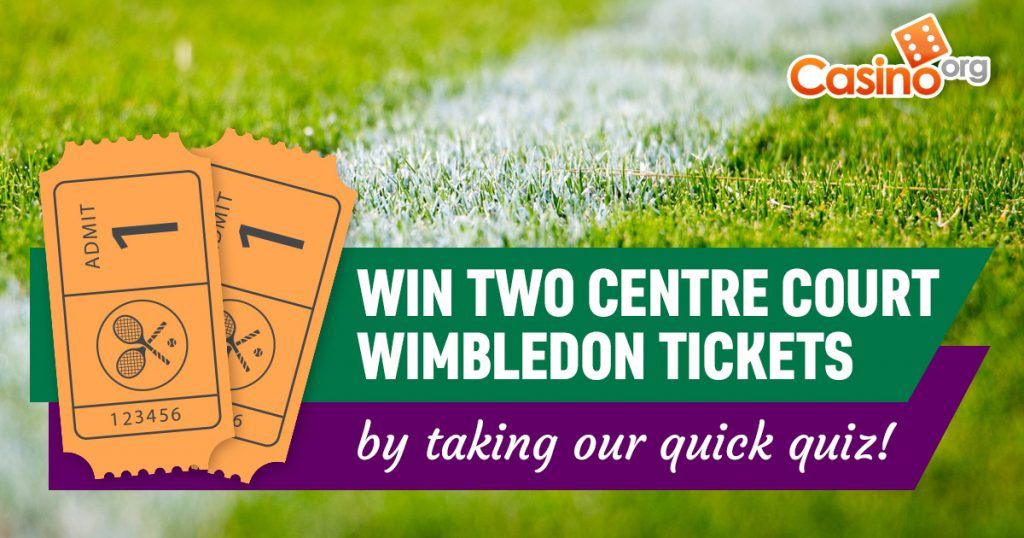 Casino.org will be giving the lucky winner TWO tickets to see some top tennis players in action, after taking our quick quiz and answering all 5 questions correctly.
The competition ran from June 12th and was extended to June 27th, with the winner (who must be a UK resident) being randomly picked and announced on June 29th.
This year's Wimbledon takes place from July 2nd – July 15th, and will feature all of your favourite players in the men's, women's and doubles events, such as all-time greats Roger Federer, Serena Williams and Rafael Nadal.
The 2018 edition marks the 132nd Wimbledon Championship, with the tournament having been played almost every year since 1877. The aptly Wimbledon-born Spencer Gore saw off a field of 22 fellow Brits to win the inaugural men's tournament that year, while the seemingly immortal Federer is current defending champion and aiming to break his own record of eight titles at the All-England Club.
It was a few years after the men's maiden event when the first women's Wimbledon event was held in 1884, and Maud Watson holds the claim of being the first female champion after defeating her elder sister Lilian in the final. Moving on to the present day, Serena Williams was unable to defend her title last time out due to pregnancy, so will be determined to take it back from 2017 winner Garbine Muguruza.
So, congratulations to our quiz winner, who could see the likes of all the above present day names, as well as potentially Britain's own double Wimbledon champion Andy Murray!