Gamblers Are Obsessed With The Trump Impeachment Saga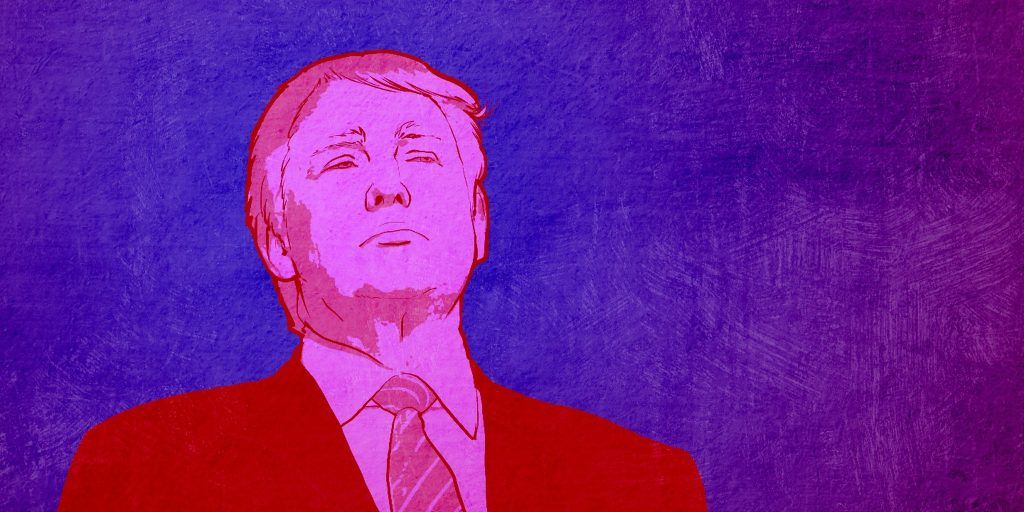 When it all began nearly two years ago, we all knew it would be entertaining. What we didn't realize was that entertainment would ultimately trump politics, and the daily business of the leader of the free world would become the first global soap opera.
Real Life House of Cards
The plot-lines are better than anything the writers of House of Cards could dream up. A celebrity businessman sweeps to power against all odds, only to find himself under investigation from the FBI amidst allegations of being a 'Manchurian Candidate' sponsored by a hostile foreign power, working alongside a fugitive hacker to fix the election.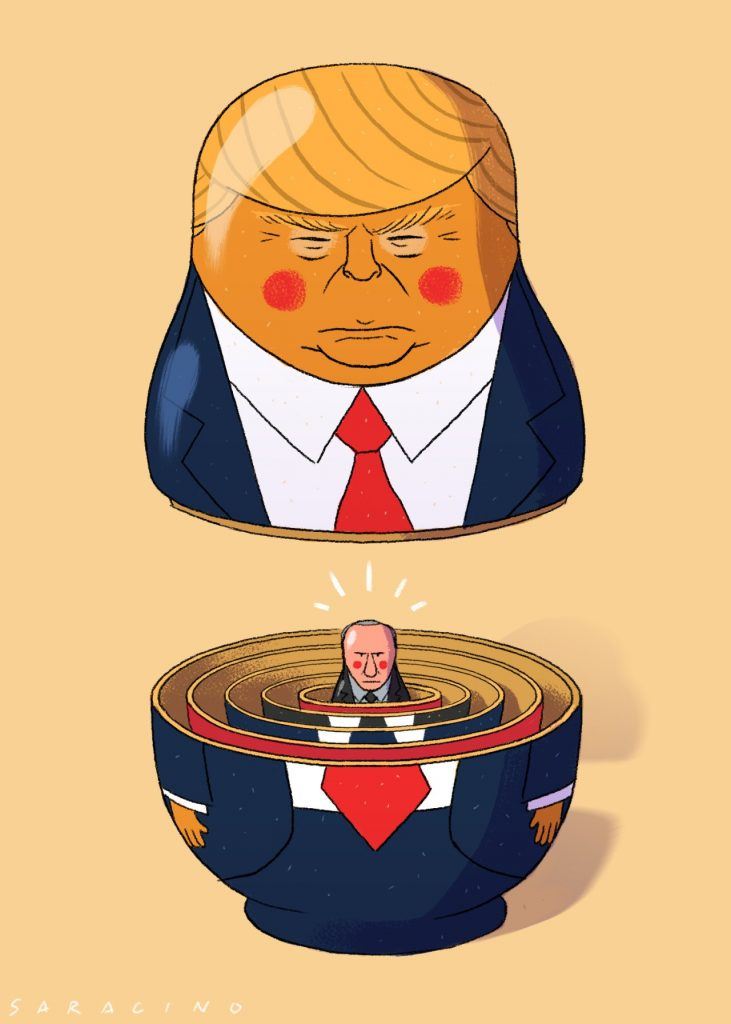 Add in shadowy intelligence figures talk of blackmail involving recordings of hotel encounters with prostitutes and you've got a saga even Frank Underwood wouldn't be able to manage.
While all this unfolds, Trump's supporters allege an equally dark conspiracy by corrupt forces in the 'deep state' and media.
At any given moment, a cast member of this political thriller is liable to be targeted by some branch of the government. Even Trump's glamorous family are dragged through the mud. Every little move in this drama makes instant news via Twitter, dividing a global audience along furious, partisan lines.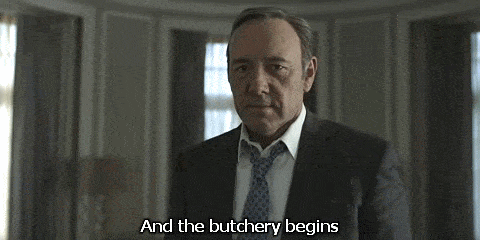 Naturally, the betting industry are all over it.
Political Betting Livens Up
Whereas political betting used to  be a mostly serious, analytical affair involving predicting elections, now it is fused with entertainment.
Irish firm Paddy Power, for example, offer a 'Golden Shower' of Trump options – ranging from the next member of the administration to be sacked to whether he will announce that aliens exist.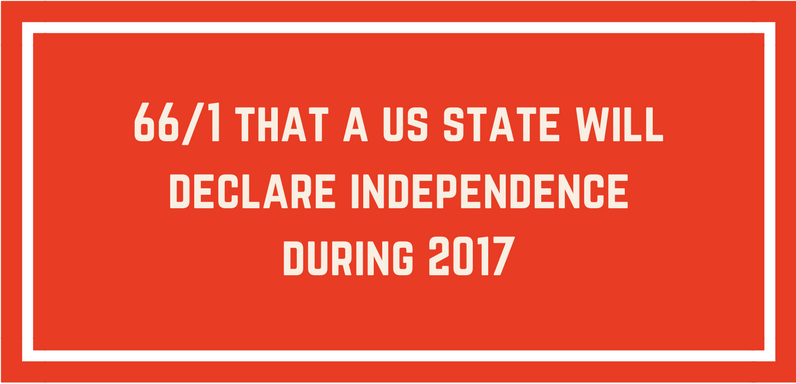 You can take 66/1 that a US state will declare independence before the end of 2017 or 50/1 that Trump sues Paddy Power.
It is safe to say that either politics or betting have never seen anything like Donald Trump. His presence has generated unprecedented interest, encouraging new participants in both spheres, changing the conversation and reversing analytical trends.
It has now become obligatory to refer to Trump when analyzing any major foreign election – whether it be with regard to the ideology of the candidates or the possibility of another long-odds upset.
How To Understand The Trump Betting Phenomena
Betting markets were once sainted for their record of predicting political outcomes but now gamblers are increasingly happy to scorn so-called expert punditry and back outsiders.
In the recent French election, betting firms took many more individual wagers on right-wing populist Marine Le Pen than any other candidate. Likewise the 'Dutch Trump' was heavily backed for months ahead of the Netherlands election.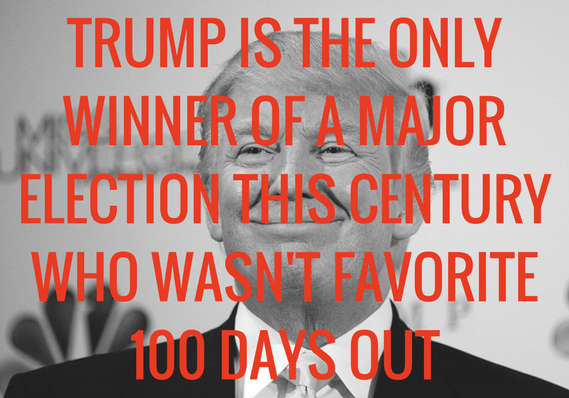 However in both cases, the bigger money opposed them and market forces were proven right. Trump remains the only winner of a major election this century who wasn't favorite 100 days out and beyond.
Being on the same side of the political argument as Trump, without his media savvy and celebrity appeal, is not enough to win elections. One reason we pundits got it wrong last year was to overstate the importance of politics compared to the latter.
When And How Will 'The Donald' Leave Office?
For all the novelty bets and reference to wider political trends, the main betting angle involves how the story ends. Impeachment, resignation or a second term?
In any conventional cycle, we would simply be betting for or against the latter. However while that is a popular market – Trump is around 9-4 to win the 2020 election, equivalent to a 30% chance – it pales into insignificance compared to the daily drama regarding his survival.
Six times as much has been traded on Betfair's markets related to his exit date than on the next election.
At the time of writing, punters are roughly evenly split over whether he'll last a full term. So far as the actual year of departure is concerned, these are the current odds on Betfair:
The Pattern Of Controversy
Fortunes have already been won and lost during the Trump saga, proving just how hard he is to predict. On many occasions throughout that madcap campaign, it seemed he was finished. Each time he defied conventional wisdom to bounce back.
With the benefit of hindsight, the smart way to play it would have involved trading the relentless swings. Backing Trump when all seemed lost, cashing out with a profit once that particular fuss had died down, then waiting for the next drama.
Precisely the same dynamic is applying to his presidency. Never mind lasting a full term, the odds on him leaving office before the end of 2017 have shifted back and forth from an opening 3/1 (25%), out to 8-1 (11%) before collapsing to 9-4 (30%) after firing James Comey, then drifting back to the current 11/2 (15%).
With each breaking scandal and revelation, the market moves one way or another. The route to profit is keeping ahead of the news cycle, in order to predict the direction.
So, What's Worth Betting On?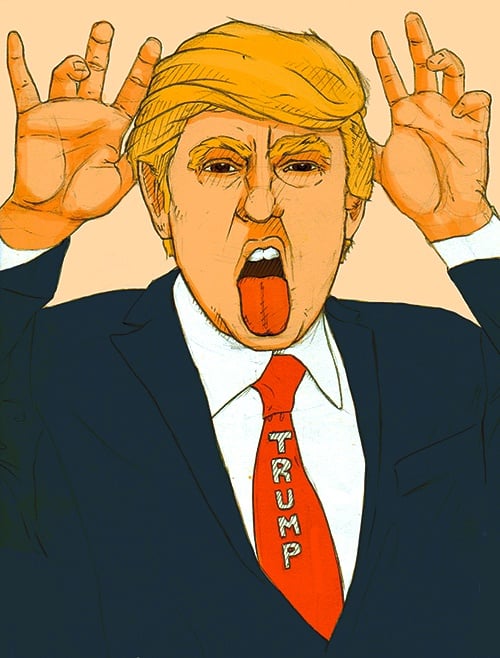 My prediction? 2020 seems a very long way off so backing a second term makes no appeal. Trump's time in office will be relentlessly chaotic, controversial and US politics ever more divided.
The Russia investigations will run and run, probably leading to angles we haven't even considered yet. Potential smoking guns will regularly dominate headlines and crash betting markets.
I've taken 9/2 about 2018 on those grounds. Pressure will rise on Republicans to act ahead of the mid-terms and many may decide achieving their legislative goals can be better pursued by a President Pence.
On current form, those odds look certain to shorten up at some stage. Whether he goes early or not, though, people are bound to eventually tire and move on. Every great series runs it's course. Even if Trump lasts the full term, it ends there. Doesn't it?