Top 10 Insider Tips We Learned From Casino Staff On Reddit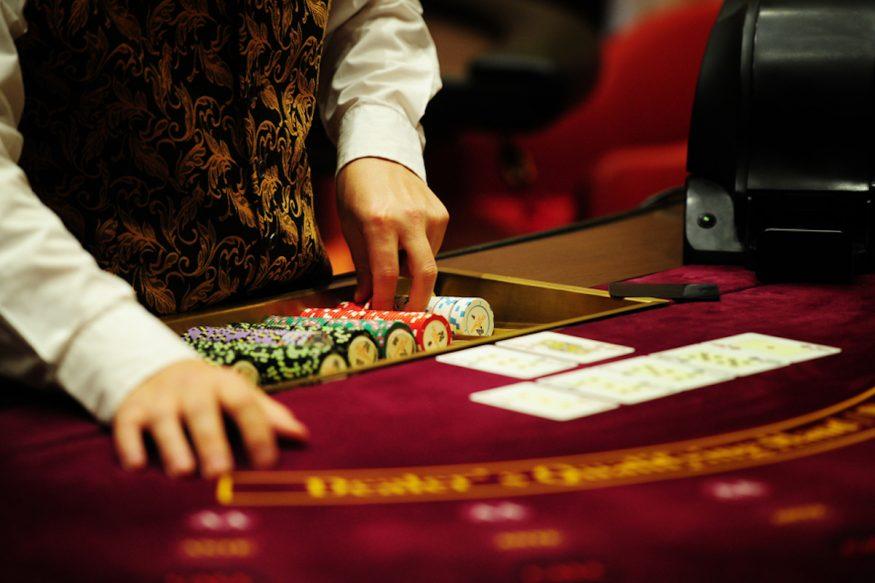 Casino employees are the best people to go to for tips and tricks on all things casino-related, and they're often very happy to share their knowledge with those who ask.
One place you'll often find them sharing their tips is on Reddit. To save you the time of trawling through the various AMA threads and other subreddits, we've collected all the most common bits of advice and compiled them into one handy article.
These tips offer excellent insights into what to expect at a casino, and how to come out ahead. Or at least have the best time.
1. Don't Play The Slots Next To The Bathroom
The legal payout percentage is based on the house, not individual machines. So some machines, even with the same games you'll find elsewhere in the casino, will pay out less than others.
For example, slots near toilets often have the lowest payout because the casino knows you'll take a seat while waiting for someone.
2. Only Use Your Player's Card For Extended Sessions
Casinos calculate an Average Day Trip (ADT) to determine how much you're worth as a patron.
The more you spend in general, the better the comps and promotions a casino will offer you.
Using the card on a quick session where you only spend $20 could drive your ADT down and reduce your promos.
3. Don't Hate On The Dealers
Too often players assume that the dealer, as the face of the house at the casino, wants them to lose.
But most dealers know that players who win are likely to give them a nice tip.
So, whether you're winning or losing, respect the dealer and enjoy the fun they add to the experience.
Remember to tip them. And don't treat them like the enemy!
4. Never Take Any Side Bets
According to one casino employee of Reddit: "All sidebets are horrible odds. Don't do them unless you plan on losing your money anyways."
This was always apparent for insurance bets in blackjack, but across the board the dealers say not to take those extra side wagers, even if the payouts sound worthwhile.
5. Play Video Casino Games To Get Free Drinks Faster
Bartenders can see how much money you put into the video games.
So, if you're playing at a casino that doesn't just automatically comp drinks to all players, put in $100 when you sit down at the machine and don't try to flag down the bartender.
Make small bets and appear to settle in. Soon the bartender will come around and ask for your order.
Keep making small bets until they return with your drink, then tip them and cash out. Repeat at different bars.
6. Get A Player's Card To Get An Instant Room Discount
Planning a trip to Las Vegas? Sign up for a player's card!
The rates for rooms are usually 10-20 percent cheaper depending on availability, and all you need to get a casino room rate is to have the club card.
Of course, if you stay and play, you might end up getting the room comped, too.
7. Spend More Money And You Might Get A Grill Or Panini Maker
Across Reddit there are stories of people using player's cards to get rewards.
Beyond comps for rooms and meals, many loyalty members get gifts including George Foreman grills, panini makers, pasta cookers and other kitchen equipment.
And as one Redditor has pointed out: "Bitches love paninis."
8. It's Okay To Ask The Dealer For Advice
Part of dealer training is to not only know all the rules, but to also be friendly and helpful to newcomers.
Always wanted to learn craps? Wondering whether to split or not in blackjack? Just ask your dealer.
They get paid whether the house wins or loses, so they will give you honest advice based on much more experience than the random player sitting next to you.
Just make sure to tip them.
9. Bring Your Printed Strategy Card
Worried about learning whether to stand, hit, split, or double in blackjack? Just find a winning strategy guide and print it out.
You may need to check with the dealer, but most casinos allow them or even encourage them as they want you to have fun and stay for as long as possible.
Just make sure it's actually printed on paper, and not on your smart device, as that's not allowed.
10. Play Craps For The Best Odds
Read through enough AMA threads on Reddit from casino dealers and you'll note a trend, they all start by dealing blackjack but recommend that gamblers play craps.
While ideal play in blackjack can have some of the best odds in the casino, they are convinced that craps is actually the best.
Maybe it's finally time to figure out that game, or ask the dealer!
If you enjoyed reading this, you'll love our similar piece on the craziest things we learned about casinos on Reddit: