6 Vegas Reward Cards Compared – Which One's Best For You?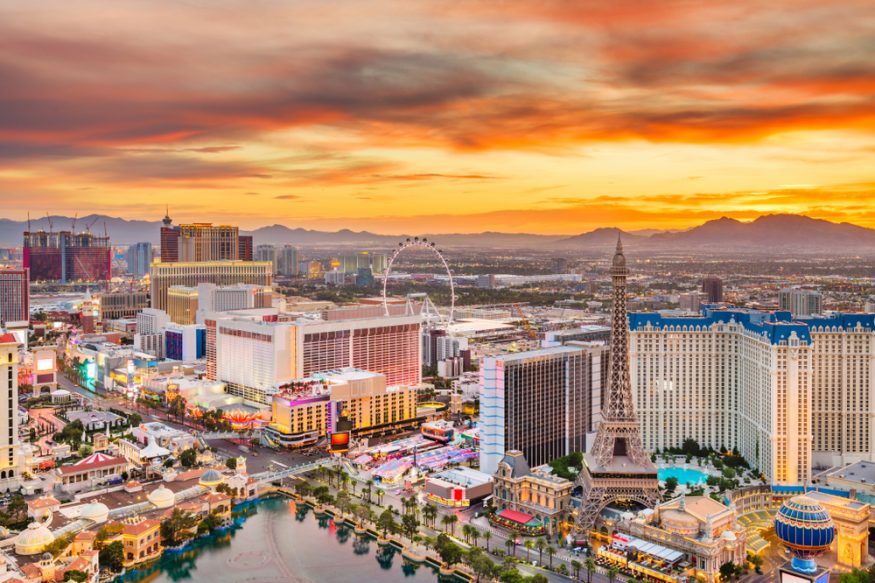 Already planning your next Las Vegas vacation? When it's safe and responsible to travel again, Nevada's most famous city is going to be the life and soul of the party. But how can you make the most of your trips to the Strip?
Many visitors choose to take advantage of Vegas' famous casino reward cards — adding a sprinkle of exclusives and extras that can transform a stay into a VIP experience. And the best part is…these rewards programs are often completely free to sign up for.
But which reward cards actually offer the best value? And which will suit your stay?
Whether you're a regular vacationer in Vegas or visiting for the first time, a gambling novice or a high roller, there's sure to be a reward card out there to suit you.
So, to help you prep for the next big adventure, we've done the leg work, comparing Vegas reward cards for different budgets. Find out which will best fit your trip…
Vegas Reward Cards In A Nutshell
Whether it's called a reward card, a players' membership or a program, these schemes allow you to accrue points or credits through your casino play or resort spends.
You'll then be able to exchange these for comps, freebies, or discounts — essentially rewards for your loyalty — on everything from rooms to dinners, drinks, and entertainment.
Think of it as collecting points for future treats, as you play.
These are a few of the big hitters on the block…
1. M life Rewards (MGM Resorts)
Best for: Frequent visitors to Vegas. Non-gamblers or light gamblers with interests away from the slots will also enjoy the chance to advance through the tiers whether they get their cash out in the casinos, or not.
How it works:
M life has five tiers: Sapphire, Pearl, Gold, Platinum, and Noir. You get credits via spending at the resorts, to work your way up. You'll need 25,000 points to make it to the second 'level'. But the most exclusive tier, Noir, is by invitation only.
You may have to spend more to get the good stuff with this card, but your efforts can bag you longer stays, better rooms, and even concert tickets.
There's also the M life MasterCard. With this you'll earn your rewards quicker and get 10,000 bonus points when you spend $1,000, plus priority hotel check-in, and an automatic upgrade to Pearl status.
As long as you are spending, whether that's in the casino or the spa, or even at the gas pump, you'll rise through the tiers to pick up perks and discounts. Non-gamers can accrue non-spendable comps, too.
Extra perks:
There's plenty up for grabs with this card, like 20 percent off room rates, personalized offers and shopping discounts, plus pre-sale ticket access and discounts for selected shows.
Gaming on slots will get you 'Express Comps' — such as redeemable hotel stays and spa discounts — as well as 'Holiday Gift Shopper', points for goods at the end of the year.
Throughout the levels the perks vary, but there's the chance to nab priority valet services, VIP nightclub access, buffet line passes, priority restaurant reservations, complimentary self-parking, and limo services.
Access to M life Moments also means you'll have the chance to book truly memorable experiences such as diving with sharks, swimming with dolphins, and private dinners with top chefs.
Other info:
These cards can be used across the US, with hotels including prestigious players on the scene such as Aria, Bellagio, Mirage, and MGM Grand. What's not to like?
Couples, in particular, will be keen on this; folks living at the same address can link their accounts and share out the rewards — meaning double the delights.
Reviewers of this card often praise the food and drink freebies, as well as the high standard of rooms. It may take you longer to get those accommodation comps, but they'll be worth it.
How to join: Simply sign up, hit the casino, and start spending. You'll gain access to your offers through an online account. When at the tables, just give your dealer the card to get your play rated and start clocking up those credits.
Tip: The more you spend, the higher your rating will be.
2. Caesars Rewards
Best for: those on a budget, or those who want to stay centrally on the Strip. Friends that like to gamble together can also make good use of this membership, thanks to the ability to gift up to 5,000 reward credits to a buddy — if you are a Platinum level guest, or above.
How it works:
Caesars Rewards goes with the motto, 'play more, get more' — and that is essentially how it works. With four main tiers, this scheme is also based around collecting credits to bag more and better benefits. Tier credits count towards your tier status, but you'll use your reward credits towards rooms, food and more, with one reward credit the equivalent of a cent.
For every tier credit earned, you'll get a reward credit too — but you'll also earn reward credits based on your betting.
You'll start on Gold and climb the ranks through Platinum and Diamond (plus Diamond Plus and Diamond Elite) tiers, until you hit the dizzying heights of Seven Stars status — which requires a whopping 150,000+ tier credits.
Caesars Rewards Visa Credit Card has more earning potential than the M Life Card, making it better for budget travelers. You'll benefit from 10,000 points if you spend $750 in three months, and five reward credits for every $1 you spend in a qualifying resort.
You can earn credits at restaurants as well as at the casinos, and partner benefits include the chance to get rewards by spending at other local participating restaurants, as well as at sports events, and shows.
Extra perks:
The rewards are extensive, and you may even be able to snap up a free night in Vegas for every 5,000 credits you earn.
Depending on what tier you're at, you can enjoy lounge access, credit towards special dinners, pre-sale access to shows, access to priority lines in restaurants and hotels, and even airfare credits.
Other info:
Caesars states that reward cards can be used globally, at casinos around the world. However, from around 40 qualifying resorts, all but one are in the US. The exception? Caesars Windsor in Ontario, Canada. Hotels featured include, of course, the iconic Caesars in Vegas, as well as Bally's, NOBU Hotel, and Flamingo.
It's best to book your stay directly through Caesars Rewards, as for every $1 spent on room and resort fees you'll receive five tier credits.
If you do like to travel, there is the opportunity for Diamond tier (and above) members to turn rewards into two nights at a resort in Dubai, or to get discounted or complimentary hotel stays in the Bahamas (Platinum, and above).
As another plus point, balances are usually updated very swiftly.
How to join: Sign up online or via the app, activate your account and start using your loyalty card to collate those credits. Download the mobile app for handy extras, including recommendations based on your location.
3. Identity Membership & Rewards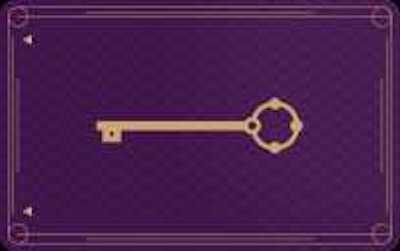 Best for: Slot machine players, since most rewards are earned through slot play; gamers that prefer to stay in one casino and shorter trips with less time to casino-hop; groups from the same household, who can pool their points by linking accounts.
How it works:
The aim of the game is to pick up as many Identity Points as possible. You'll mainly earn these from playing slots (where you'll be required to insert your Identity card into the relevant machine), as well as through spends on hotel rooms, and purchases in any qualifying restaurant, spa, shop, salon or nightclub.
All of these points will be credited to your account — all you have to do is make sure to show your card every time you spend some cash or, alternatively, ensure purchases are charged to your room.
There's something for everyone with this card, making it a perfect pick for groups that include gamblers and non-gamblers. You'll get five points for every $1 you spend on general activities at the resort, one point for every $2.50 spent on a slot, and one point for every $6 on video poker.
Extra perks:
Perks are dependent on your tier, but entry level (Velvet) includes a variety of special offers.
Sterling tier gifts you one free room night per year, two-for-one buffet access, and free self-parking.
With Gold you'll get two free overnight stays per year, plus companion room nights, and buckets of benefits.
Platinum tier will reward you with at least two free overnight stays a year, companion nights, a buffet ticket per day, and complimentary valet service.
Other info:
As you climb the levels of membership, it's easier to earn points. Sterling and Gold members get double the amount of Identity Points when playing slots, while for Platinum members it's triple rates.
It's important to note that you don't get points directly though playing table games — only slots — but tier status boosts, promos and other comps can be earned at a table, as play is still rated.
Your Identity Points are only valid at The Cosmopolitan of Las Vegas. But you can convert them into Marriott Bonvoy points — just note that there is a loss on points when doing this, in either direction.
How to join: Sign up online or in person, and visit the Identity Desk at the resort to complete the enrolment process. ID is required. Once you've collected your first points, you can use them to purchase anything. Or, convert your points into Identity Play to use on the machines.
4. Grazie Program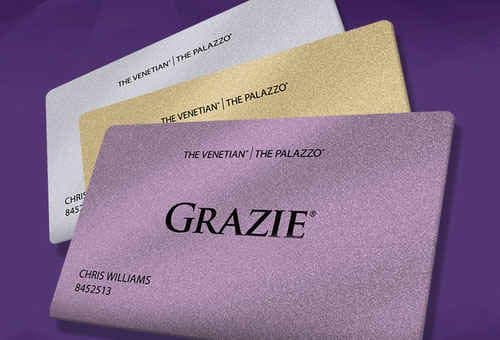 Best for: Guests that want to play both tables and slots. Gamers looking for an all-rounder of a trip.
How it works:
Use your Grazie member points to have fun throughout The Venetian Resort in Vegas. Gamers grab these though playing slots and video poker, shopping, eating out or ordering in-suite dining, renting cars, visiting the spa, and buying drinks.
The three status levels — Grazie, Gold, Platinum — influence how much you'll be awarded for your slots success. So the higher the status, the more points you'll get per win.
Suite charges are also affected, meaning Grazie guests get five points per $1 spent, with Gold and Platinum guests get 20 points per $1. The higher your status, the more benefits you'll receive.
Redeem your slot reward points for credits or comps at the desk.
Extra perks:
Membership perks include — dependent on status level — exclusive suite rates and upgrades, pre-sale concert tickets, spa discounts, late checkouts, airport transfers, and complimentary nightclub entry.
Shopaholics can redeem Grazie Gift Points, earned via slot play, to join in a seasonal shopping experience where they can use their points to buy brand-name gifts, including jewelry and electronics.
Other info:
New sign-ups are rewarded with a free slot bonus, so there are instant benefits.
There are no points for table play, but you'll still have your gaming rated, which means you'll be eligible for other comps and offers.
How to join: Simply sign up online, or visit the casino.
5. Wynn Insider / Red Card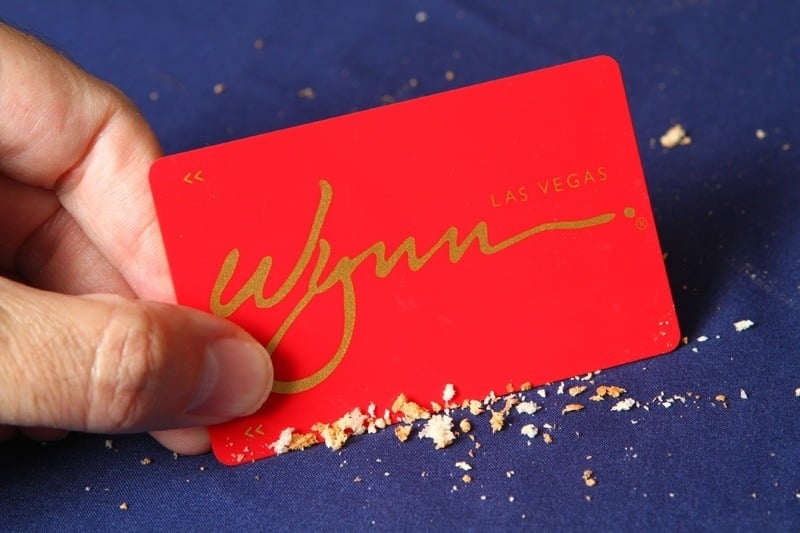 Best for: Travelers on a one-off trip, owing to upfront room and suite savings after joining. If it's all about the accommodation, or if Wynn casinos are your favorite, then this could be the best bet for you.
How it works:
When you start spending in the hotels, casinos and restaurants, you'll earn points that will take you up through the four tiers. Every time you're bumped up a tier, you'll receive better and more enticing benefits.
There are four tiers — Red, Gold, Diamond, Chairman — and new members will automatically receive a Red tier card upon registration. This will entitle you to plenty of perks, such as discounts at Wynn restaurants, special room rates, and personalized promotions.
As with other cards, gaming will get you the biggest points haul. Wynn can be secretive about benefits and points systems, but the more you spend, the quicker you'll move up. For every $1.50 you spend on slots, you should expect to get around 1 point in return.
Extra perks:
As a member, you'll gain exclusive invites to events, as well as members-only rates, and a host of gaming benefits. Perks vary by tier but can include line privileges, spa reservations, food discounts, private dining, VIP check-ins, limo services, free parking, and even birthday gifts.
Accommodation comps are a big pull for this membership, with savings of up to 35 percent on rooms, and up to 20 percent on Tower Suites.
Other info:
Your Wynn Red Card will only work across the group's three casinos, limiting your choice to the two in Vegas, plus one in Macau if you fancy a trip further afield.
How to join: Sign up online, or visit the casino desk with your ID.
6. B Connected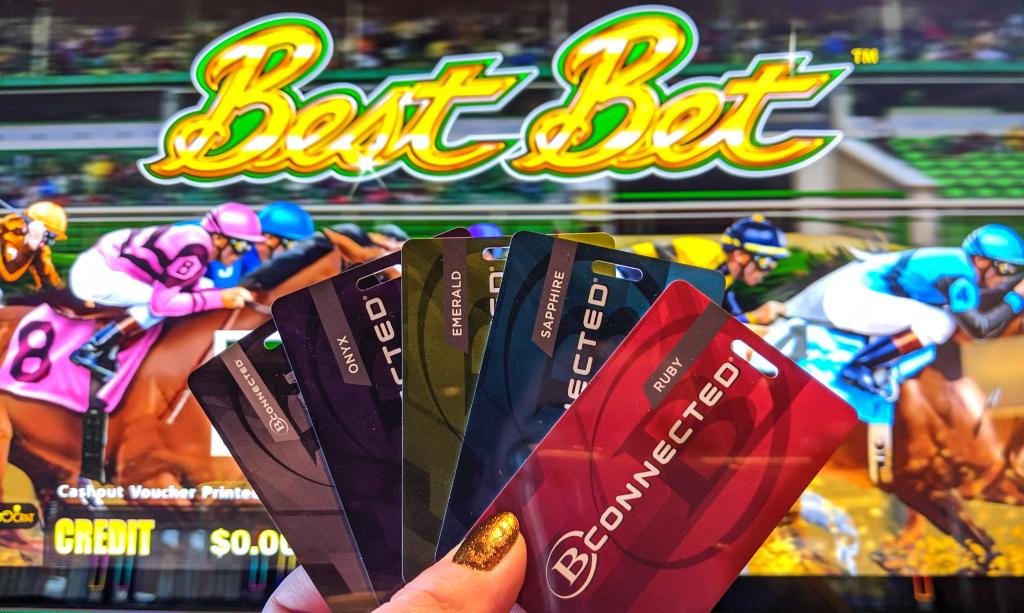 Best for: Those playing the long game, who'll be visiting casinos regularly, and who want long-term rewards for their loyalty.
How it works:
B Connected boasts five tiers of membership: Ruby, Sapphire, Emerald, Onyx, Titanium.
You'll start with an entry level card (Ruby) and stay on that tier until you earn enough credits to move up. Each tier's benefits can be enjoyed for at least a year, or even two.
Special offers you receive will be based on how much you play, and how much you spend. Tier credits have no real-world monetary value, but you can redeem your B Connected Points, garnered from game play, to use for hotel rooms, dining in restaurants, shopping, or more gaming.
To earn one tier credit, you'll need to spend $5 on the reels. The value varies during redemption, with 600 points providing $1 for dining, and 1,000 points converting to $1 of shopping.
Extra perks:
Tier benefits begin at Ruby level with bonuses such as best room rates, dining discounts when you pay with points, and the ability to skip the queue and purchase tickets to shows in advance.
It gets far more glamorous as you work your way through the tiers, with top perks eventually including luxury gifts, a yearly cruise, a stay at a Bahamas resort, a trip to Hawaii, and VIP lounge access.
Other info:
You can now use your B Connected card across all 24 locations in the US. So you can continue to rack up the points even after you leave Las Vegas.
How to join: Create an account online to make sure you're ready to start earning points when you visit Vegas.
Reward Card Case Study – An Example Of How It Works
Still stuck? If you'll be scaling the Strip for one-off fun, or plan to spend big, it may pay off to pick multiple cards.
But, if you're sticking to spending a smaller amount, making the most of one card could be your better bet.
Here's a rough estimate and example of how a player on a three-night stay at The Cosmopolitan in Las Vegas, with an entry-level Velvet tier status, can benefit from a reward card…
Budget
Hotel: $260 per night x3 = rounded up to $788
Dining and drinking: $150 per day x3 = $450
Gaming: $250 per day on reel slots x3 = $750
Rewards
Hotel reward credits = 3, 940 Identity Points
Dining and drinking credits = 2,250 Identity Points
Gambling credits = 300 Identity Points
Total rewards credits = 6, 490 Identity Points
Total tier credits = 6, 490 Tier Points, as they are weighted the same at Velvet Tier level.
This visitor will already have benefited from 'special offers' upon joining at Velvet Tier, but with these points the player would then move up to the Sterling Tier.
This means they'd start to earn double the amount of Identity Points (but not Tier Points) for each spend on the slots, one complimentary room night per year and a host of benefits, including free parking.
As for converting your Identity Points back to resort credit, should you choose, this player would receive $3 worth of free slots play, and $61.90 in resort credit.
Pick The Card That Works For You
When it comes to Vegas reward cards, there are a lot of choices out there.
With all the above cards, registration is free you'll need to start spending if you want any of the perks. So, it's important to select a card that will be compatible with your own personal budget.
Sticking to that rule is probably the most important aspect; but there's no rule that says you can only pick one.
As room comps are key to many memberships, choose your reward card based on where you actually want to stay and spend the majority of your time.
Free rooms are great, but only if they provide you with the experience you want. Think about what your ideal Vegas vacation looks like and go from there.
And the final tip: remember to treat staff well.
If you're a relative beginner on the casino floor, make sure to check in with your casino host — they can help you ensure you make the most of your reward cards and membership.