The 10 Best Political Betting Heats Of All Time
As the global betting industry evolves, ever more diverse markets are coming on stream, involving subject matters worlds apart from the racetrack, roulette wheel or football stadium. To some, politics is a matter of life or death. To others, its a golden opportunity to make money from predicting elections, leadership contests or even which currency a country will use.
Advocates will tell you this kind of real-world betting is easier to win at than sports, because the luck element is almost entirely removed. Even the media are getting in on the act, with highbrow newspapers presenting betting odds as an alternative to opinion polls, based on a remarkable recent record.
In this guest piece, political betting guru Paul Krishnamurty takes us through some historical highlights of this fast growing market.
#1 – Barack Obama vindicates gamblers by winning re-election

The reputation of betting markets as a great, perhaps the best, political predictor has developed this century and arguably no election did more to illustrate the wisdom of crowds than Obama's re-election in 2012. Despite facing vitriolic Republican opposition from the outset of his tenure, gridlock in Washington and an embarrassing defeat in the 2010 mid-term elections, Obama never ceded favoritism for 2012.
He was constantly rated odds-on, higher than a 50% chance, throughout and that rating rose consistently during election year. While polls showed him neck and neck with Mitt Romney, media pundits sat on the fence, declaring the race 'too close to call' even on election night. However peer-to-peer exchange Betfair's 'Next President' market – the biggest and truest guide to market sentiment – delivered a confident verdict, rating him up to around 85%.
#2 – Alec Douglas Home sets a precedent in the first ever political betting market
Political betting, at least as we have come to know it via bookmakers and exchanges, started in the UK more than 50 years ago, soon after the legalisation of licensed betting shops. The first big market was the race to succeed Harold MacMillan as Conservative leader and Prime Minister in 1963, after he resigned mid-term due to ill health.
The hot favourite with UK bookies Ladbrokes and William Hill was Rab Butler. Regarded as one of the finest Tory minds of his generation and a holder of several senior posts under MacMillan, many felt he was a certainty, entitled to a crack at the top job. However his colleagues opted instead for an unelected peer and 16-1 chance, Alec Douglas Home. In doing so, they started a strange trend that persists today. No early betting favourite for the Conservative Party leadership has ever gone on to win. Beware, before backing George Osborne to succeed David Cameron.
#3 – Rank outsider Jeremy Corbyn stuns the political world to become Labour leader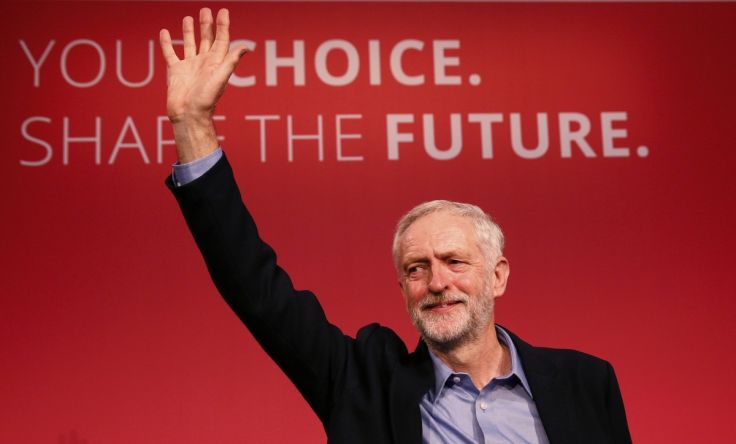 The two examples above reveal a fundamental difference between types of political market. In the big elections, where the entire electorate decides, gamblers seem to have a remarkable ability to predict the national mood. However in contests decided by party members – early favourites have a poor record and big upsets can occur.
Few came bigger than last summer's race for the UK Labour Party leadership, when Jeremy Corbyn stunned bookies, the media and his parliamentary colleagues. Initially billed as a three-runner race between well-established candidates that had served in the last Labour government and as senior opposition spokesmen, career rebel Corbyn was dismissed at 100-1 odds by bookies such as Bet365, even 48 hours before the field was whittled down to four. Even after that confirmation, he was a 24-1 chance on Betfair (A happy memory, because I tipped him). The result was a landslide, with the left-winger gaining 60% of first preferences.
#4 – John McCain defies the sceptics to win the Republican Nomination
That party members often wrongfoot the gamblers is an important factor to consider when weighing up the current races for the US Presidential Nominations. The Republicans particularly have form in this regard. Last time, several front–runners in the early betting flopped before Mitt Romney eventually came through, and 2008 was equally dramatic.
Then, it was assumed that the candidates with the most cash on hand and ability to attract big donations would prevail. First that meant Rudy Giuliani, then sentiment switched to billionaire Romney and former actor Fred Thompson. John McCain, who had tried in vain to legislate to limit campaign finance, was dismissed as a 25-1 chance before the primaries. Yet when voting started, the moneyed men never got a look in and McCain won easily on a shoestring, with similarly cash-strapped Mike Huckabee coming in second.
#5 – Rick Santorum comes from nowhere to win Iowa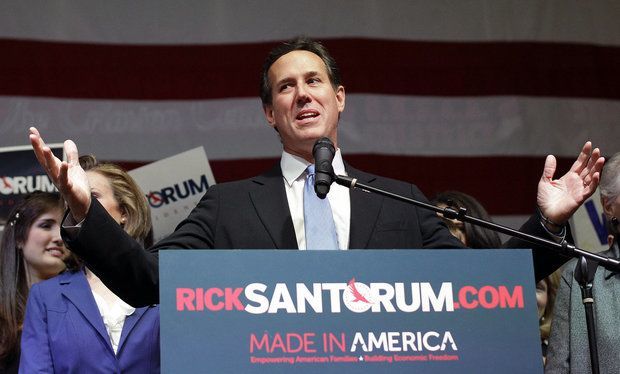 Likewise, the primaries often produce exciting, unpredictable betting heats. Four years ago, the Iowa Caucus produced a massive upset and the ultimate nail-biter. Two weeks out, eventual winner Rick Santorum was sixth in the betting at around 25-1. As results came in on the night, punters trading live on Betfair were treated to the ultimate in-play political market. Santorum and Romney repeatedly swapped favouritism as results came in district by district. After several hours and recounts, only 0.3% separated them.
Do bear this propensity for dramatic change in mind when betting on this year's primaries!
#6 – Hillary Clinton upsets Obama in New Hampshire
The previous U.S. election cycle produced perhaps the greatest political betting upset of all-time, proving once again how unpredictable the primaries can be. After Barack Obama sprung to worldwide fame by defying the pundits to win the Iowa Caucus, those same experts widely predicted he would blow Hillary Clinton away one week later in New Hampshire. Having finished a dismal third in Iowa, Clinton was matched at 99-1 on Betfair once voting had begun. The market hadn't factored in a sympathy vote after her tearful press conference a day earlier though, and her comeback set up a humdinger of a race that would last for months.
#7 – Nicolas Sarkozy justifies long-term favouritism for the French Presidency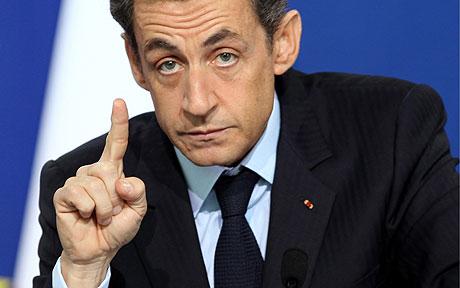 Here's another of those big, national elections where gamblers had an intuitive understanding of where median opinion would end up. There were plenty of reasons to oppose Sarkozy – bitter enemies within his own party, an electorate growing tired of his UMP party, a charismatic, telegenic opposition leader in Segolene Royal and plausible opposition from smaller parties to his right and centre. Yet the favourite was never headed and his odds steadily shortened throughout 2007. He's currently second favourite to regain the presidency, behind Alain Juppe, with Ladbrokes, for what will be one of the political betting highlights of 2017.
#8 – Greece shock the EU in bailout referendum, but retain the Euro nonetheless
Political betting isn't just about national elections and political parties. Sometimes it can involve the future of a nation. Last summer, as Greece's debt crisis spiralled out of control, markets were hastily opened on their referendum on whether to accept the bailout deal, and also whether they would retain membership of the Euro. The result of the first – No to the bailout deal – upset the odds, and generated wild market movements about their Euro membership. However as I predicted, a compromise deal was found and the secondary market soon settled upon the status quo.
Watch out for similar drama in the UK's forthcoming referendum on EU membership, for example from Star Sports.
#9 – SNP sweep the board in Scotland
These are volatile, unpredictable times in world politics and few countries better illustrate that than Scotland. Traditionally dominated by the Labour Party, a closely fought Independence Referendum in 2014 transformed allegiances, and despite their being on the losing side, energised the Scottish National Party. Previously they had never won more than 11 seats in the UK Parliament and only held 6 going into the 2015 General Election. This time, they won a remarkable 56 out of 59. Some canny punters had taken huge prices in advance on them winning even much lower targets such as 30 or more. However the biggest payouts were made by spread betting firms like Spreadex, who had sold to buyers from 14 upwards in a market that only ever moved one way.
#10 – The 2016 U.S. Election becomes the biggest ever?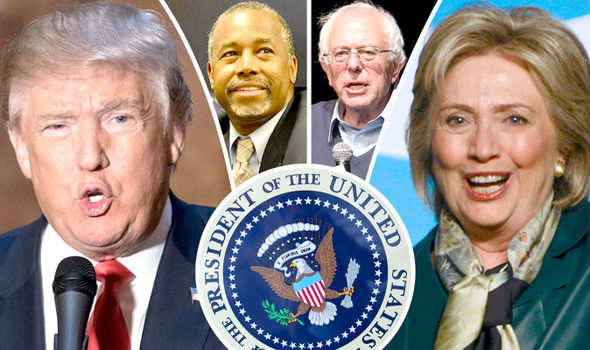 After half a century, political betting looks set to peak in 2016. More betting sites are offering more markets than ever before and punters from ever more countries are getting involved. Already tens of millions of dollars have been traded on the U.S. elections, with the unique candidacies of Donald Trump and Bernie Sanders capturing public imagination like never before.
It all starts with the Iowa Caucus on February 1st, followed by New Hampshire on the 9th, then the remaining states as the two nominees are decided. Once we know the candidates, betting will heat up on their choice of vice presidential running mates, and then the General Election itself. Here, betting is about much more than just the winner. Among an enormous array of markets, there will be betting on each state and the distribution of electoral college votes.
One tip must be mentioned at this stage. 100 days out, back the top-rated candidate in Betfair's Next President market. Since the exchange was created in 2001, the favourite at this 100 day stage has won the main result market in every major U.S. or UK election.
Paul Krishnamurty is a professional gambler, journalist and political analyst. He covers political betting extensively for a range of media outlets, at his site, www.politicalgambler.com and on Twitter @paulmotty