Donald Trump & His History of Casinos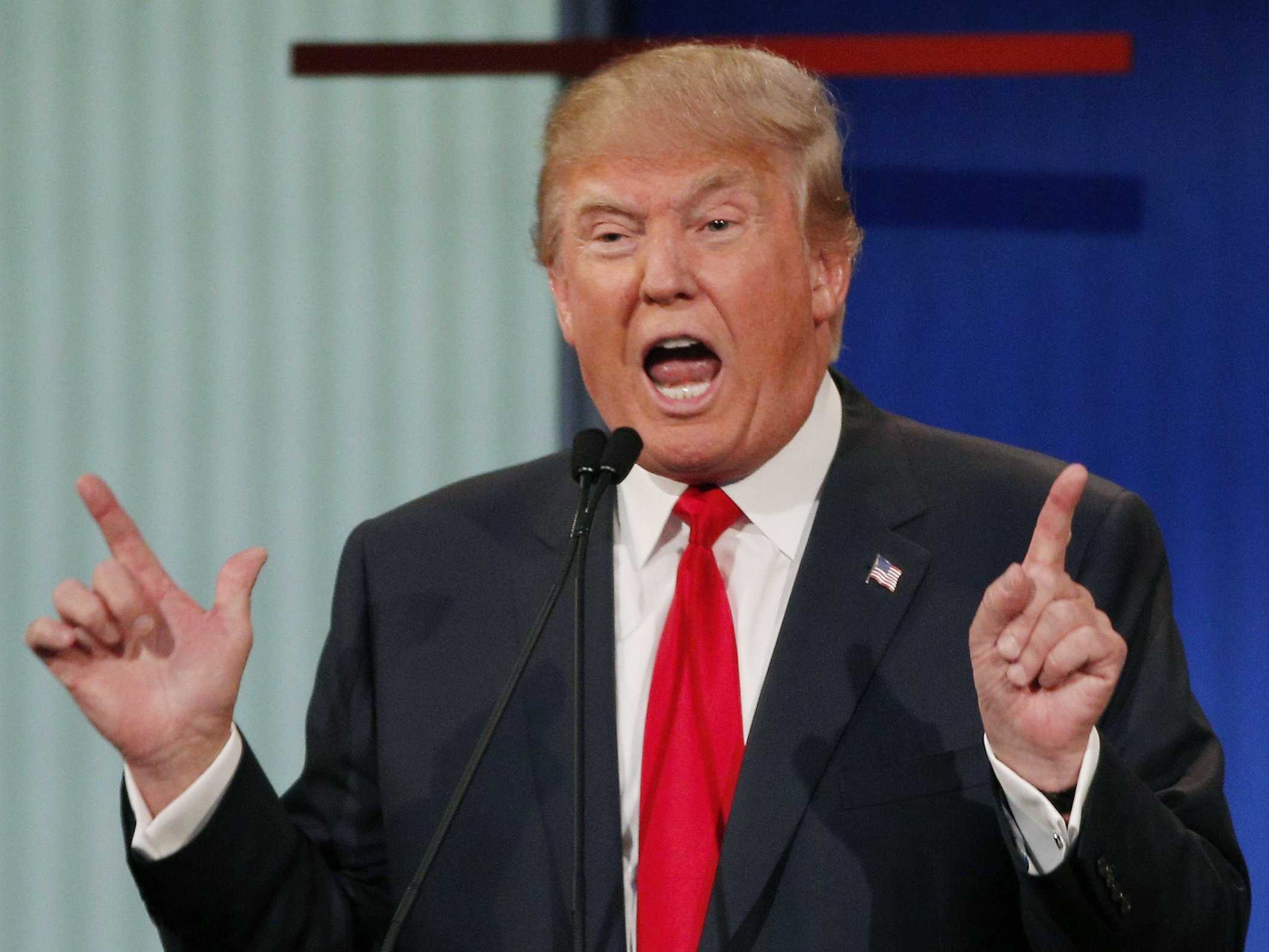 One man is on everyone's lips at the moment whether it be associated with good or bad words, and that man is the Republican nomination candidate for the 2016 US Presidential election, Donald Trump. The businessman might be currently known for his activity in politics but he has a long and turbulent relationship with the casino industry.
Casino Purchases
Trump's involvement with casinos started back in the 1980s when he made moves to purchase properties on the famous Atlantic City boardwalk. The outspoken casino magnate was awarded his first casino license by the New Jersey Control Commission on 15th March, 1982. The initial plan had been for Trump to build and open his own casino in the city. However, Trump became involved in a venture with the Harrah's-owned Holiday Inn Casino Hotel. In 1986, just two years after the venue had opened, Trump became a majority shareholder in the venue and re-named it Trump Plaza Hotel and Casino.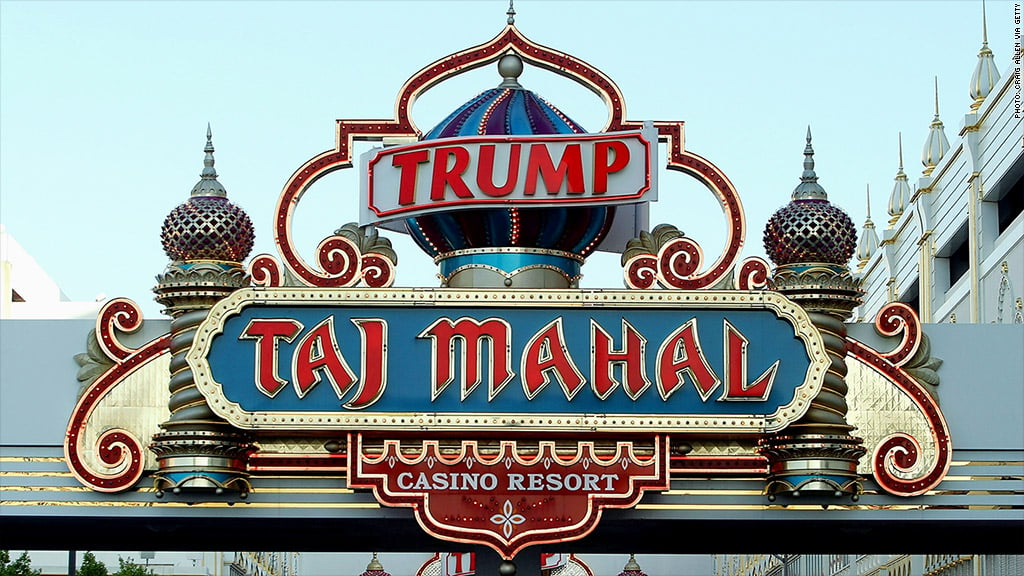 The Atlantic City Hilton Hotel and Casino and Taj Mahal were also purchased by Trump during the mid-1980s for a combined fee of $555 million with the venues being re-named as the Trump Marina and Trump Taj Mahal respectively.
In 1995, Trump Hotels and Casino Resorts was established as a public trading company by Trump and the company bought both the Trump Castle and Trump Taj Mahal from Trump himself for a total value of $1.38 billion.
Just one year later, Trump Hotels and Casino Resorts officially opened Trump World's Fair. This was a casino that was positioned close to the prestigious Trump Plaza. It only lasted a few years with plans to replace it with a larger project.
The 21st century then began with another Trump Hotels and Casino Resorts acquisition when the company confirmed a management deal to take over the running of the Spotlight 29 Casino in Coachella, California.
Financial Woes
The casinos owned by Trump Hotels and Casino Resorts have been exposed to the rollercoaster financial track record of the company. The company, in its various guises, has filed for Chapter 11 bankruptcy protection on four separate occasions. This has happened in 1991, 2004, 2009, and 2014.
It was the bankruptcy issues of 2004 that saw the company officially change its name from Trump Hotels and Casino Resorts to its current operating name of Trump Entertainment Resorts. Unfortunately, this name change did not end the financial uncertainty surrounding the company and its number of projects.
The 2009 bankruptcy filing saw the company owing a staggering $1.2 billion with many questioning just how the company could recover from such a debt. A deal was struck with two debt holders to reorganize the company. This resulted in an investor partnership involving Andrew Beal, owner of Beal Bank who were owed $500 million by the company, and Carl Icahn taking over the company as Avenue Capital Management, with Trump being handed 5% stock and an additional 5% for the company to keep the use of his brand name.
Casino Sales
The following years saw Trump Entertainment Resorts try to sell off a number of assets including Trump Marina in 2011 to Landry's Restaurants, the operators behind the Las Vegas-based Golden Nugget Casino, and Trump Plaza in 2013 to the Mereulo Group, that owns the Grand Sierra Resort in Reno, Nevada.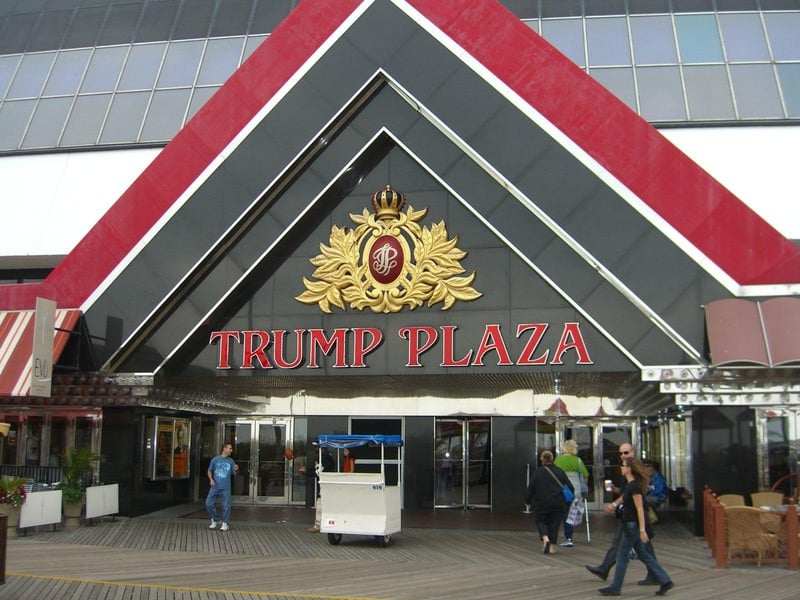 However, the proposed sale of Trump Plaza for $20 million was later rejected by Icahn because he held the mortgage for the casinos under the Trump Entertainment Resorts umbrella and he did not feel the sale was a reasonable fee. This was a blow for the company that had hoped the sales would reduce the company's debt to $270 million.
The 2014 filing for bankruptcy saw a motion put forward by union group UNITE HERE. The US Court of Appeals eventually ruled in favour of Trump Entertainment Resorts against UNITE HERE at the beginning of 2016. This was a major landmark that could now change the balance of power between debtor employers and their union groups.
The Current State of Play
Trump's involvement in Trump Entertainment Resorts is now minimal. He is basically earning money from his brand name but even that is beginning to lose weight. Trump Entertainment Resorts only owns one Trump-branded casino and that is the Trump Taj Mahal in Atlantic City, New Jersey.
The company's former properties include Trump Plaza in Atlantic City, New Jersey, Spotlight 29 Casino in Coachella, California, Trump Casino in Gary, Indiana, Trump Marina in Atlantic City, New Jersey, and Steel Pier in Atlantic City, New Jersey.
Even though Trump is now battling his way to compete for the White House he still leaves a huge footprint on the US casino industry. He revolutionised land-based casino gaming in New Jersey with his purchase and sale of properties in Atlantic City. His influence has been so largely felt that his name is almost synonymous with the gambling destination.
However, his brand name might be getting more exposure in politics but it has almost completely vanished from the casino industry landscape. It is only a matter of time before Trump Entertainment Resorts either looks to sell on Trump Taj Mahal or makes moves to have it re-branded. Trump may well have his supporters within the Republican party but his name does not hold as much punching power as it used to in the gambling world. In fact, it has now become associated with grand promises that have resulted in failure and financial turmoil. Trump was a brand that was respected but that is no longer the case.