Poker Hands: Slang You Need To Know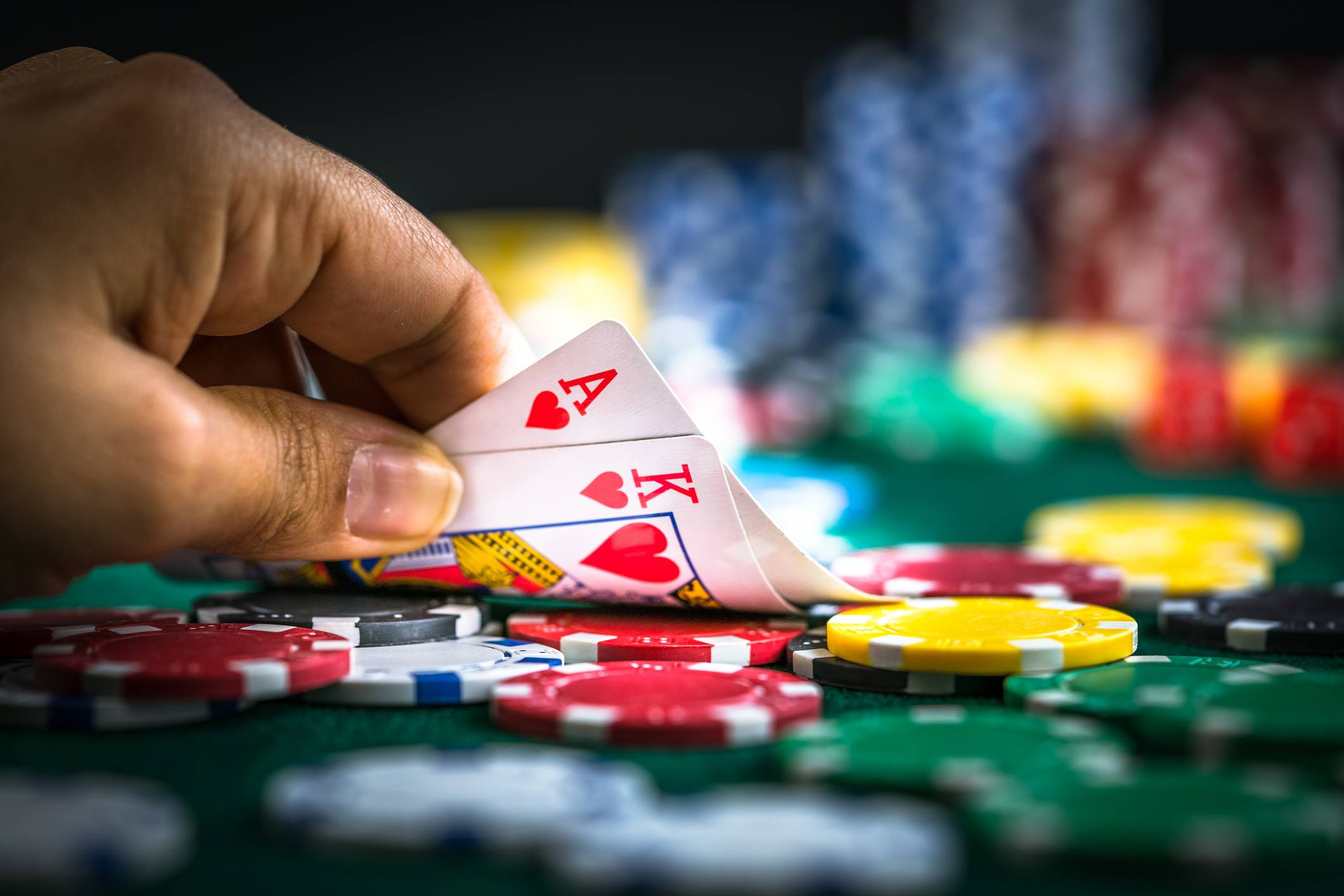 Whether you're getting confused watching the World Series of Poker or you simply want to impress your friends, knowing the slang for poker hands can make you feel like an insider. Plus, a lot of these slang terms are incredibly amusing and have hilarious stories or explanations that go with them.
In Texas Hold'em, you'll be holding two cards in your hand, with the rest of the hand coming from the community cards. So these are the nicknames for the various combinations of two cards that could end up in your hand.
Basic Slang
These terms probably won't make you laugh too much, but you'll hear them often so you might as well know them.
A pair of Aces can be called Pocket Rockets, Bullets, Nuts, or American Airlines. A-J is called Blackjack, Ajax or Jackass.
A King and Queen of hearts can be called Valentine's Day while any suited King and Queen are a Royal Marriage. Some people want unsuited King and Queen to be called a Mixed Marriage, but that hasn't caught on too much.
A pair of fives is called Nickels, while a 5-2 hand is called a Bomber (after the B-52).
When you're dealt a 9-5, it's called a Full-Time Job. No, it's not hard work. Its other name is Dolly Parton because, obviously, she sang the 9-5 song.
Classic Slang
Some names for hands have been around for so long that the stories are somewhat lost to the ages. The hand of A-8 is called a Dead Man's Hand, based on a legend about the man who held that hand when he was shot dead at a poker table.
A 10 and 2 is sometimes called a Doyle Brunson because he won two World Series of Poker titles with this hand.
Queen and Jack is called a Maverick because the theme song for the TV show Maverick says the character is "livin' on jacks and queens". The series is from the 1950s, so it's doubtful many modern poker players will even get this reference.
Visual Slang
With a hand 8-8, it makes sense why this one is called Snowmen. Other slang for this hand includes Octopussy or Infinities. They do sort of look like snowmen, so it would be sad to split them apart.
A pair of fours can be called Sailboats because they look like two sails. Even more amusing is that they can be called Luke Skywalker for "may the fours be with you". Get the four of spades and clubs? Then it becomes a Darth Vader as "the dark side of the fours".
Two jacks are often called Hooks, which makes sense considering the visual cue.
Funny Slang
When you're dealt an A-K starting hand, you might call it a machine gun, after an AK-47. Other players call it Anna Kournikova, not just because her initials match, but also because it looks good but rarely wins. Burn.
Two Queens can be called Siegfried and Roy, while a Queen with the three (or a très in French) is called a San Francisco Busboy or Gay Waiter.
A J-4 hand is called a Flat Tire. Why? – "What's a jack for?"
Of course, a 6-9 hand has plenty of jokes. It can be called a Big Lick or Dinner For Two. A suited 6-9? That one is called Prom Night.
Sources:
http://www.badbeatpokershirts.com/pokerhandnicknames.htm
https://www.thoughtco.com/slang-for-poker-hands-2728114
https://www.youtube.com/watch?v=9YsfoUpaBDo
https://www.businessinsider.com.au/poker-slang-terms-2016-6
https://en.wikipedia.org/wiki/Doyle_Brunson