Football (soccer) players can earn hundreds of thousands of pounds in wages every week but the wealthiest players in the world often have countless other forms of revenue streams to amass their fortune. Here are the top 10 wealthiest footballers in the world right now.
1. Faiq Bolkiah (Leicester City)
As a reserve player for the Foxes, Bolkiah won't currently be on a lucrative contract. Not that he needs the money. The Brunei international winger is actually the son of Jefri Bolkiah, Prince of Brunei and the nephew of Sultan of Brunei Hassanal Bolkiah. It's estimated that the Brunei national team captain has a fortune worth $20 billion.
2. Cristiano Ronaldo (Juventus)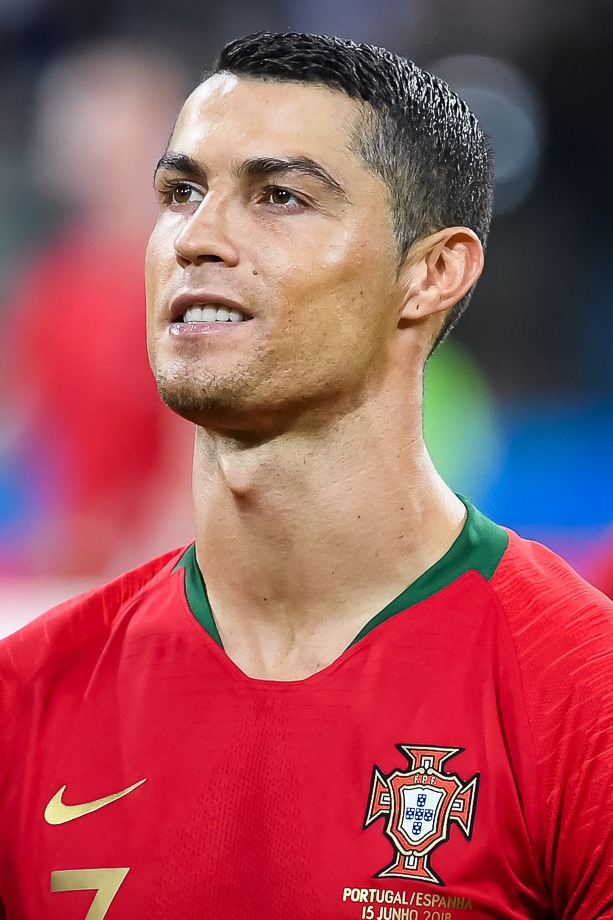 Portuguese national team captain Ronaldo might be entering the twilight years of his career but he still rakes in an estimated $100 million every year through his wages, bonuses and endorsements. The man is a brand in his own right. His summer transfer window move to Juventus ensured he's set up for the next few years and could even build on his current wealth of $450 million.
3. Lionel Messi (Barcelona)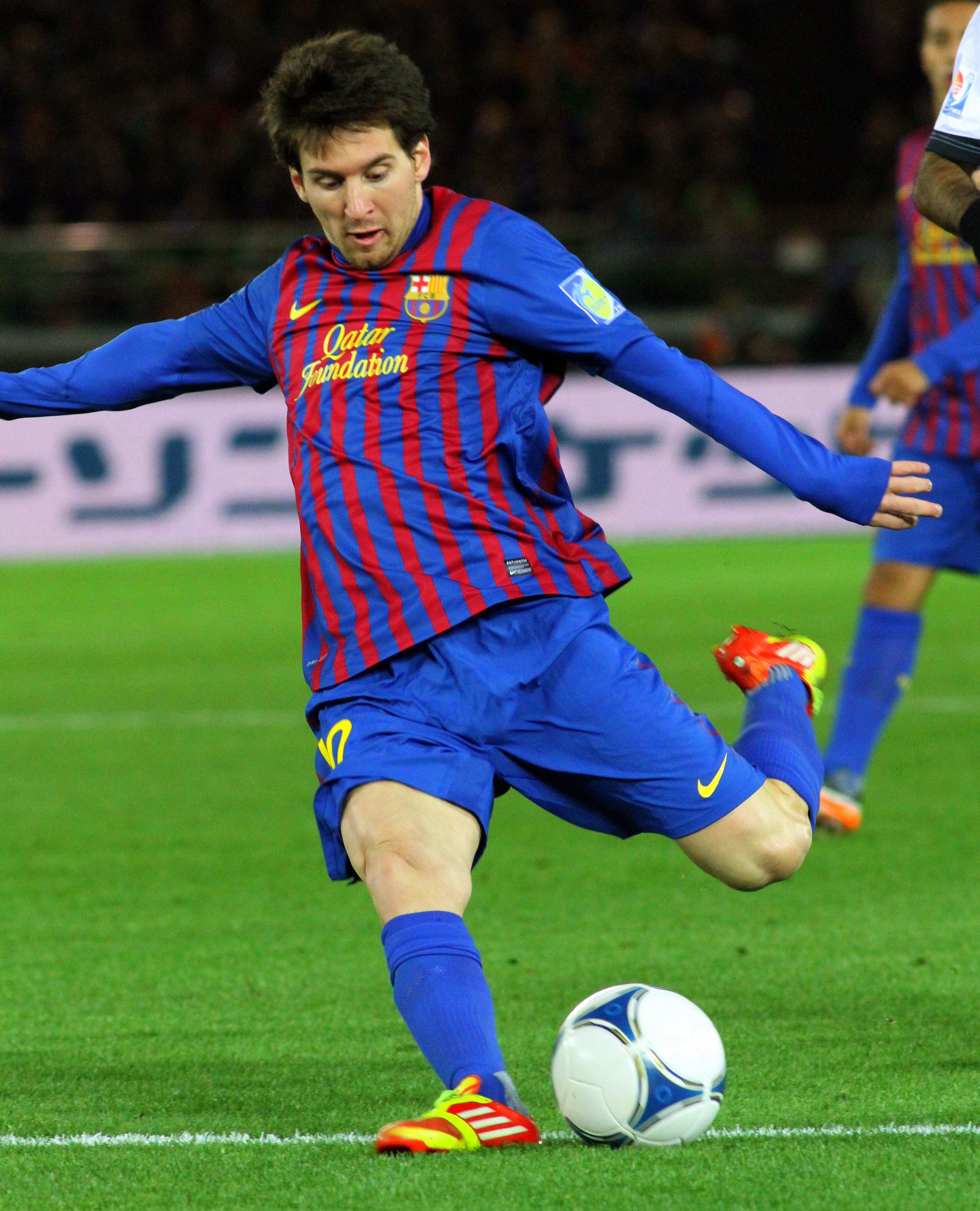 Thanks to his success at club level, the Argentine footballer has become one of the most marketable players of all-time. Despite not being quite as commercially driven as his rival, Ronaldo, Messi has still amassed a net worth of $400 million. At two years younger than Roaldo, time is on his side to get even richer with wages, bonuses, and endorsements with brands such as Turkish Airlines hitting $110 million every calendar year.
 4. Zlatan Ibrahimovic (LA Galaxy)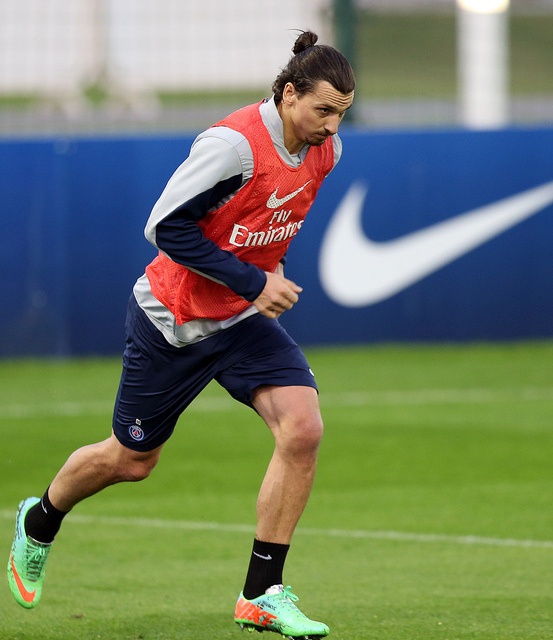 The controversial journeyman is probably this high on the list due to the amount of money he has earned in signing-on fees having played for nine clubs in a 19 year career so far. The former Swedish international striker earns a reported $1.56 million each year at LA Galaxy in the MLS. His tendency to produce arrogant sound bites and become embroiled in controversies has made him highly attractive as a marketing tool which has helped strengthen his commercial portfolio.
5. Wayne Rooney (DC United)
Former Manchester United forward Rooney has etched his name in the history books as the record scorer for both the Red Devils and the England national team at club and international level respectively.
The talented front man was earning £150,000 per week when he was a teenager at Everton back in 2004. That wage doubled to £300,000 at United and he's been watching the money rolling in ever since. An estimated wealth of $145 million can largely be attributed to his reputation as being one of the greatest goal scorers in the history of football. He continues to earn his millions playing in the MLS for DC United.
6. Neymar (PSG)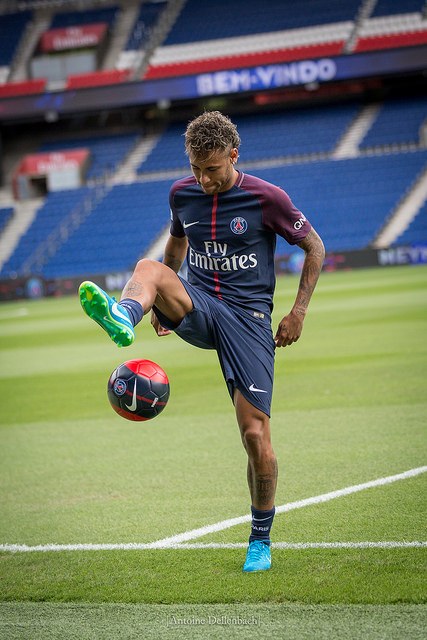 Brazilian footballers are often leading the way when it comes to attracting the big endorsements. PSG striker Neymar has some lucrative endorsements with Nike and Beats by Dre have helped compile a net worth of $140 million.
As one of the highest earners in world football and his role as the darling of Brazilian football it means Neymar still has a lot more money to add to his bankroll yet. His world transfer record of €222 million from Barcelona to PSG in 2017 certainly helped this wealth but the player denies the move was motivated by money.
7. Gareth Bale (Real Madrid)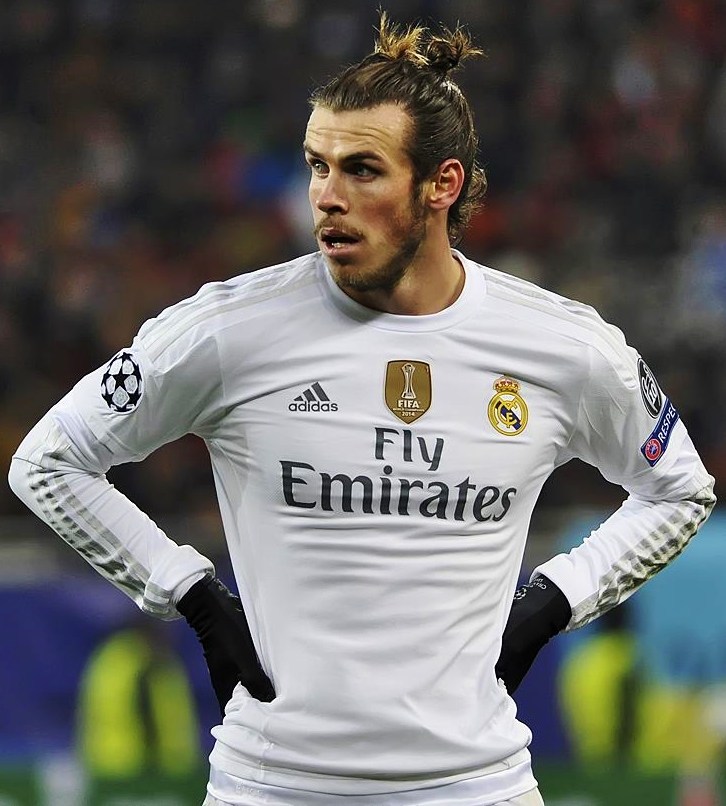 After the departure of Ronaldo to Juventus, Welsh wizard Bale was told by Real Madrid President Florentino Perez that he was the man the club would be built around for the 2018/19 season. So far, that appears to be true.
Bale has led by example. His new role as talisman for the La Liga club has helped him to increase his net worth to $110 million. No doubt his record breaking £100 million transfer from Tottenham to Real Madrid back in 2013 contributed to that value. You will also struggle to count the number of endorsements he is involved in with big brand names including Adidas, EA Sports, and Lucozade.
8. Eden Hazard (Chelsea)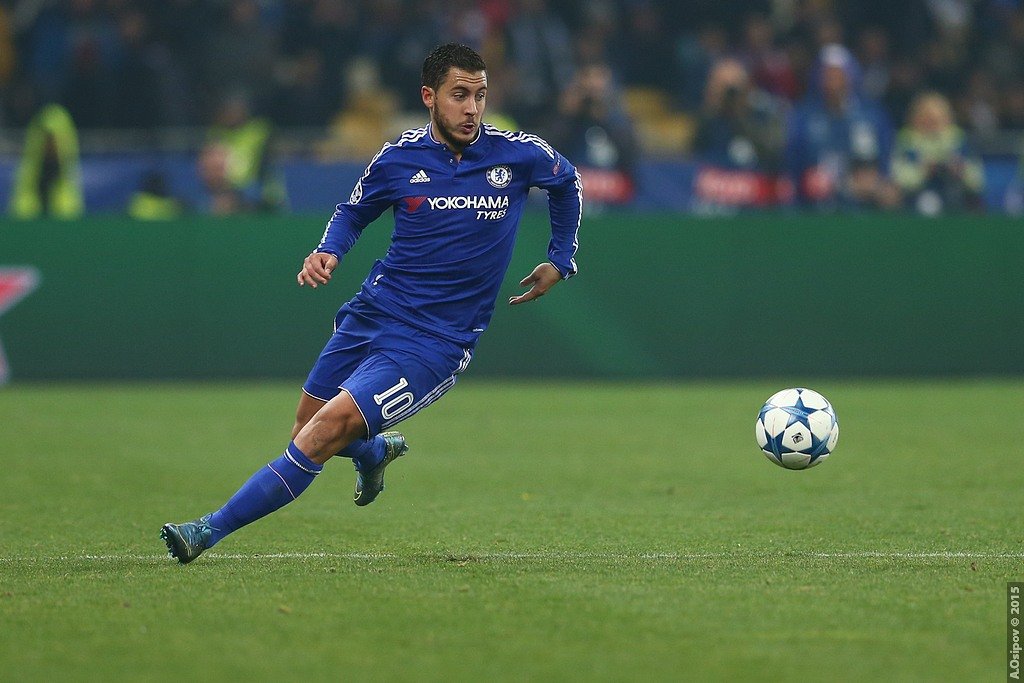 Chelsea creative midfielder, Hazard, has long been touted as one of the best players in the world but has always just fallen behind the elite group that have swept up the international awards.
Still, the Belgian international enjoyed a stunning 2018 World Cup and his form at club level continues to impress making him a popular choice with commercial brands. His net worth is estimated to be valued at $100 million with endorsements varying from brand giants such as Nike to the smaller brands like Lotus Bakeries.
9. Sergio Aguero (Manchester City)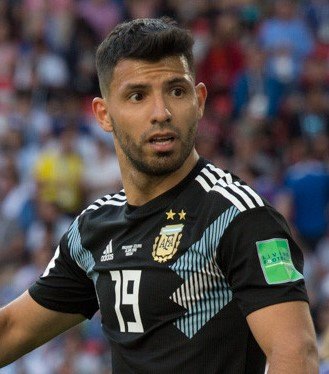 On July 5, 2003, Aguero became the youngest ever player to appear in an Argentine Primeira Division match at the age of 15 years and 35 days old. Ever since, he's been profiled as one of the most clinical finishers in world football.
A net worth of $50 million might pale in comparison to the players above but he is the highest earner on Puma's marketing list of professional footballers and his sponsorship deals with the likes of Gillette and Pepsi have ensured the money will continue to roll in for some time yet.
10. Luis Suarez (Barcelona)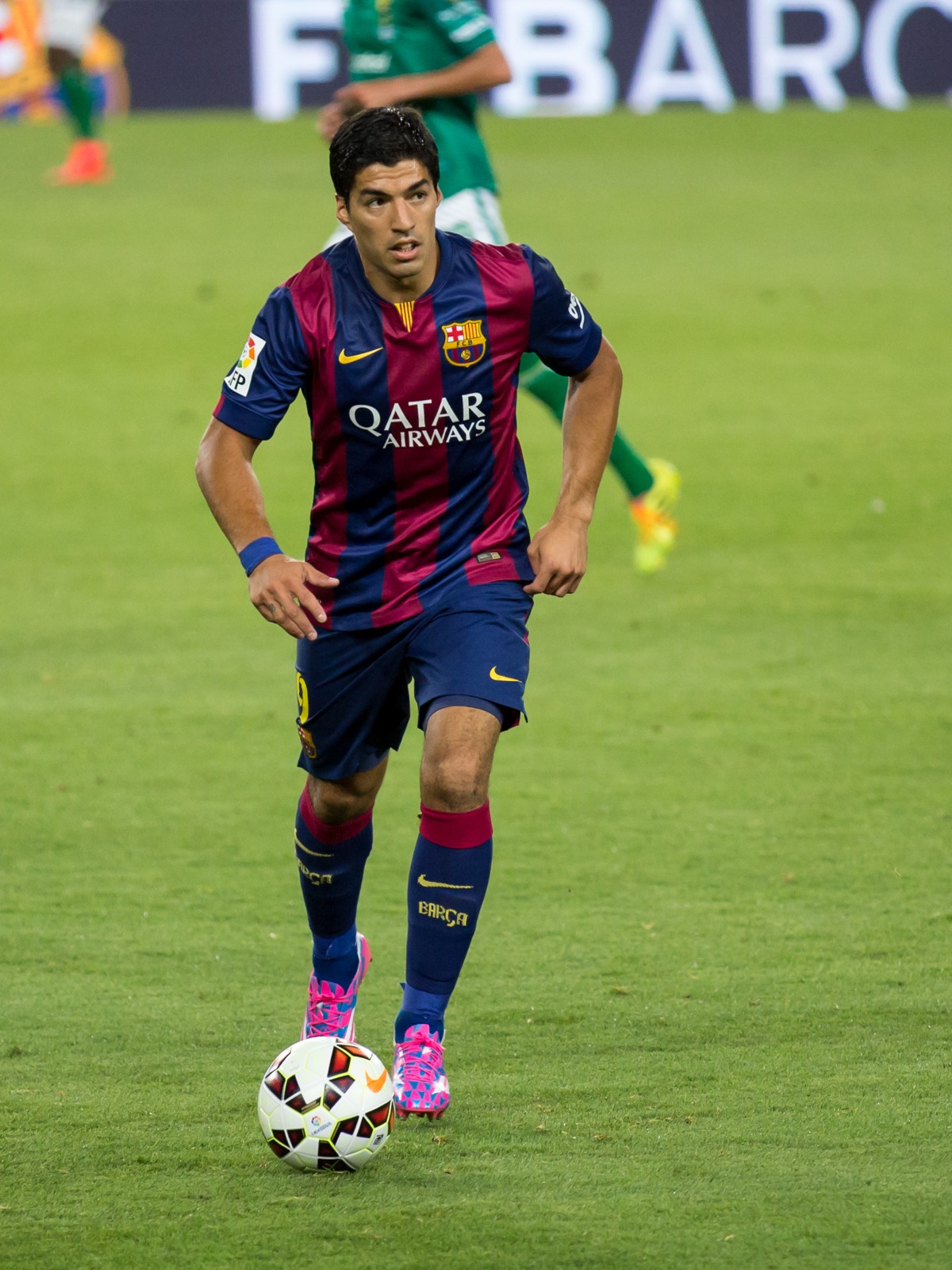 It can be argued that the notorious Barcelona striker Suarez has seen his personal fortune of $40 million restricted by his attitude on the pitch. Previous incidents such as alleged racial abuse towards an opponent, biting an opposition player (twice!), and simulating fouls to gain an unfair advantage have soured his reputation.
It was his biting of Italian defender Giorgio Chiellini at the 2014 World Cup that saw him lose his endorsement with online gambling brand 888.com. The Uruguay international still commands endorsements with a number of high-profile brands such as Adidas, Gatorade, and Tourism Malaysia. It just seems that he could be worth far more if he spent more time playing football and less time gnawing on the shoulders of his markers.
Sources:
https://www.marca.com/en/football/international-football/2018/01/08/5a53cbdbe5fdea825e8b456c.html
https://www.cnbc.com/2018/06/15/cristiano-ronaldo-world-cup-football-soccer-michael-jordan-real-madrid.html
https://www.investopedia.com/insights/net-worth-lionel-messi/
https://www.si.com/soccer/2018/03/22/zlatan-ibrahimovic-la-galaxy-mls-contract-manchester-united
https://www.theguardian.com/football/2018/aug/20/wayne-rooney-dc-united-mls-soccer
http://www.espn.co.uk/football/blog/the-toe-poke/65/post/3519437/kane-neymar-and-co-star-in-beats-by-dre-ad-ahead-of-world-cup
https://livebiography.com/networth/gareth-bale-net-worth/
https://www.dailymail.co.uk/sport/football/article-3494809/Chelsea-star-Eden-Hazard-puts-crumbling-season-manages-avoid-10-000-cups-hit-target-biscuit-challenge.html
https://www.boomsbeat.com/articles/283931/20171130/30-mind-blowing-facts-every-fan-should-know-about-sergio-aguero.htm
https://www.reuters.com/article/soccer-suarez-888-holdings-idUSL4N0P822T20140627