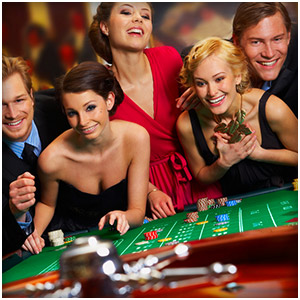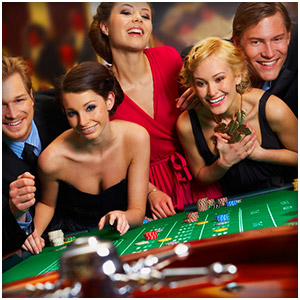 The casino industry is in an ever-changing, constantly redefining mode these days, as legislation and online casino issues, (particularly for U.S. players,) continue to morph and develop. With a new year looming, let's take a look at a few trends we can expect to see unfold in 2013:
Expansion: Globally, expect to see major U.S. gaming operators grow further into Asian and other under-served international markets to expand their gaming empires. Russia continues to be an area of interest, with a major new gaming zone near the port of Vladivostok moving forward with its development plans.  On the domestic front, states that already have legalized gambling will extend their reach via new properties, and the addition of more games into existing casinos.
Social media meets online gaming:  It's inevitable that the explosive popularity of social media sites will converge with internet gaming to create a new realm in online gaming possibilities.  This will also mean new headaches for legislators as they attempt to regulate and oversee age-verification, geo-location, and the possibilities for taxing gaming revenues.
Government regulation will continue, and continue to become more complex:  A combination of new European online casinos, the convergence of casinos and lotteries, and the general expansion of worldwide gaming, will prompt ever-tightening law enforcement related to conduct and practices, as well as increased background and licensing investigations for all suppliers. The potential for money-laundering and currency law violations will continue to be a worrisome issue that regulators will need to address as well.
Gambling-leery states will soften up: Kentucky, New Hampshire and Texas are among states that will most likely legalize and join the ranks of others who have allowed casinos to take hold within state lines, in order to avoid losing major revenue streams to adjacent casino-friendly states. Along with this trend will come pressure to lower tax rates in high-tax markets to be able to lure and maintain lucrative casino operations, the same way states do for any business base.
All states will continue to expand gaming revenue potential: As states realize the incredible potential for easing burdened budgets via the influx of gaming revenues, they will explore augmenting current gambling offerings by adding more table slot machines into local taverns and bars. No doubt this will stir plenty of controversy on local government levels as well.
Native-American casino operations will grow: Expect the Indian Gaming Regulatory Act to be brought up for expansion into internet gaming this year, while existing Indian casinos open free-play poker sites to establish online poker play presence.
Casino employment will keep on its downward spiral:  As the U.S. economy continues to right itself, keeping casino staffing to a minimum for at least the coming year will remain a priority for brick-and-mortar operations. Automated technologies and further reductions in employees will remain a necessity for operational profitability for U.S. gaming facilities.
What's  new for online slots games in 2013
As various forms of media and entertainment collide, (and celebrities realize the powerful potential of slots branding), technology manufacturers keep coming up with gaming offerings to keep players of divergent backgrounds and interests engaged. With that in mind, developers recently revealed their newest casino slot games at the Global Gaming Expo (G2E) in Las Vegas. Following are a few of the more interesting newcomers:
Ripley's Believe It or Not! from American Gaming Systems, uses the company's advanced "Roadrunner" platform to recreate the legendary comic strip that featured a collection of odd yet fascinating facts compiled by reporter Robert Ripley over several decades of world travels. Players are rewarded with bonuses for their interactive knowledge of Ripley's assorted trivia and odd facts.  Mirroring TV game shows such as "Who Wants to Be a Millionaire?", players can call on "Helpers" (accumulated during the primary game) in the bonus round, as well as having the option for a "Redo" question or an "Eliminator," (which deletes one wrong answer from the choice lineup.) They can even use a "Stats" feature that shows how most other players answered the question at hand.
Pawn Stars: Based on the #1 cable TV show in the U.S., U.K., and South America, this innovative slot game allows players to feel like they're on the show by selecting one of five items to sell in a "Negotiations Bonus" feature with the player's selected favorite character from the show. Actual video clips and audio from the "Old Man," his son Rick Harrison, Rick's son Corey and Corey's best friend, "Chumlee," add authenticity and fun to the gaming maneuvers. All no doubt a good trade for the "Pawn Stars" themselves in the world of branding and marketing, Bally's Technology unveils this new game in 2013.
Dolly Parton: Speaking of celebrities who know how to hustle, the iconic queen of country music has lent her famously voluptuous likeness to International Game Technology's new venture bearing her name.  Die-hard Dolly fans will love the retrospective photos and video clips from every stage of her career combined with music clips of her many famous hit songs.  Players can even pick their favorite of 10 Dolly "jukebox" songs and change them when the mood hits. Knowledge of Ms. Parton's career helps players earn their way to bonus rounds.