Joe Biden Betting: Will He Survive, Run Again And If Not, Which Democrat Will?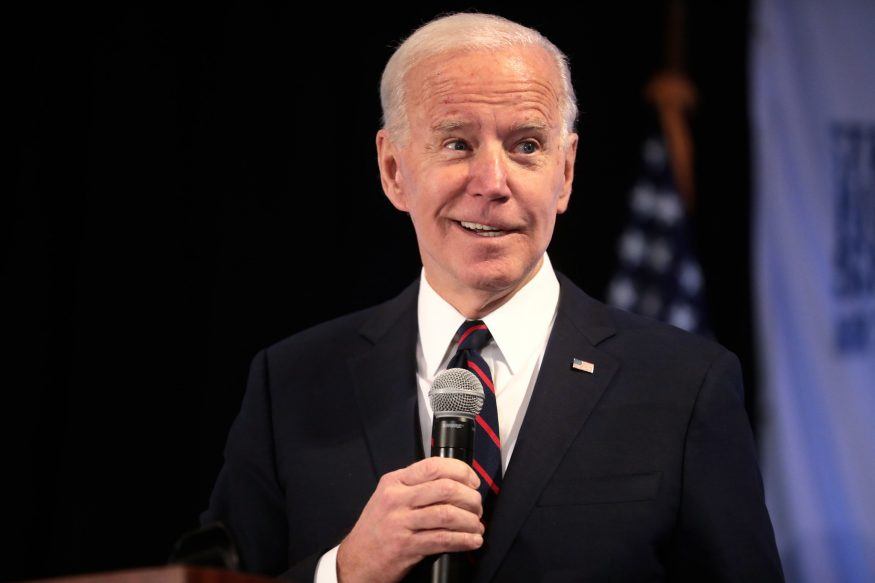 Back Joe Biden to complete a full-term.
Back Pete Buttigieg to win the 2024 Election @ 44.0 (Betfair).
Beware dubious claims of Biden's ill-health. It would take a very serious health condition to force him from office, of which we know none.
In my previous article, I explained how US political betting remains dominated by Donald Trump, his family, and their next moves. Following a tumultuous month, his successor is giving him a run for his money.
Perhaps the only similarity between the two men is that, compared to other first-time presidents, their future was unpredictable from the outset and ripe for speculation.
There was never any serious doubt that Barack Obama, George W Bush or any other president since Richard Nixon would run for a second term. Let alone survive the first.
Biden Far From Certain To Run In 2024
Nobody knows for sure whether Joe Biden will run again in 2024, for which he is currently marginal favourite, priced around 5.0 (4/1) on Betfair, just ahead of Trump. Their exchange odds imply he's only 31 percent likely to be the Democrat Nominee at odds of 3.2.
Biden will be 81 when the next election comes around. Ever since coming out of retirement, social media has been awash with accusations of senility.
A legitimate question given his age but usually the product of doctored videos and other forms of fakery. Winning the presidency didn't end it. A substantial minority of political posters remain adamant of his cognitive decline.
This makes the perfect market for the post-truth era.
One where both sides of an unresolvable argument can back their opinions with hard cash. Of which there is no shortage.
Beware Dubious Claims Of Ill-Health
In my view, the odds on survival are huge.
I don't buy the senility argument at all, and could point to frequent, recent back and forths with journalists as evidence.
Biden has long had a reputation for rambling or mixing up words on occasion and isn't the first president to make such errors. It didn't prevent him winning or George W Bush winning again.
It would take a very serious health condition to force him from office, of which we know none.
Alternatively, he could be removed via impeachment. Again, there is nothing to suggest 66 Senators would remove him from office.
Approval Ratings Have Hit A Downward Spiral
Running again, however, is another matter. Politics is a hard, cruel business, shaped by events outside your control.
Incumbents usually enjoy a short honeymoon period before reality bites, and narratives turn sour. So it has proved.
From basking in numbers that Trump never came close to matching, Biden's average approval rating has fallen by 7.5 percentage points in the last six weeks, from 52.5 percent to 45 percent.
Whilst not the sole issue – COVID-19, perhaps inflation is also hurting him – the chaotic withdrawal of US troops from Afghanistan has been the most damaging.
The honeymoon is over.
It would be dangerous to overstate either the specific issue or immediate effect. Afghanistan is unlikely to remain a top electoral issue.
Depending on events, he may eventually receive a boost for ending a war many deemed unwinnable. The fact his hand was forced by Trump's deal with the Taliban may also negate any heat from Republicans.
Likewise, negative approvals may just be a feature of our ultra-polarized times and negative campaigning.
Trump never hit 50 percent, yet won 75M votes. Obama won a second term, and left office with sky high approvals, but only averaged 47.9 percent. Bush, whose second win was bigger than his first, averaged 49.4 percent.
Incidentally, betting on Biden approval is a staple for political gamblers looking for a short-term fix.
PredictIt offers a weekly market on the rating at Fivethirtyeight – the favorite band for September 15 is 44.5 percent – 44.7 percent.
Mid-Term Defeat Could Unleash A Nightmare For Biden
None of this bodes well for running again.
Without Trump driving a reaction in their favor, generic ballot polls have turned against Democrats for the first time in many years. That strongly implies Republicans will regain the House of Representatives next year – a 75 percent chance based on Betfair odds.
One upshot of a GOP-controlled House will be endless investigations and set-piece hearings. Republicans will torture Biden over Afghanistan as they did Hillary Clinton over Benghazi and emails. The constant negative headlines ruined her.
Another is that Biden's agenda will stall in Congress. He needs to pile up achievements before November 2022, because few will follow.
Judging Biden's mind is guesswork, but all of this will take a toll. I doubt he's decided on 2024 yet. Why do so yet?
However, if he's trailing the favored GOP candidate – most likely Trump – will he be up for another marathon campaign fight?
Buttigieg Preferred Over Harris As The Democrat Alternative
I reckon there's a very high chance that Biden serves the full term, but opts out of 2024, enabling an open Democrat primary.
Conventional wisdom assumes Kamala Harris would start in pole position. Beating a serving VP will require a rare skills-set.
Betfair rate her a 3.8 chance for the nomination and 6.8 for the presidency. As with Biden, those odds for the latter are enticing, considering the Democrat candidate will end up in a two-horse race.
However, she has never polled very well and performed terribly in the last primary.
I cannot see many plausible alternatives to Biden or Harris on the Democrat side. They would have to play a prominent role in this administration.
The one who stands out is Pete Buttigieg, Transport Secretary and very much the front man of Biden's Infrastructure Bill. Demonstrating their delivery of new roads and bridges is bound to be a central campaign prop.
His presidential bid in 2020 was a marker. Buttigieg started as a very little-known mayor from South Bend, Indiana, yet he quickly built a national profile with impressive debate performances in a crowded field, and won the opening Iowa Caucus. But he never had the background or experience to sustain a realistic challenge.
Buttigieg will be just 42 at the next election. As an Afghan veteran, nobody will be better placed to swat away GOP opportunism.
Plus critically, rarely among Democrats, he can talk to the other side. He copes just fine with the rockets fired in Fox News interviews.
In that bipartisan sense, he's the natural heir to Biden.
Back Joe Biden to complete a full-term.
Back Pete Buttigieg to win the 2024 Election @ 44.0 (Betfair).
Lead image: Gage Skidmore/Flickr, CC BY-SA 2.0