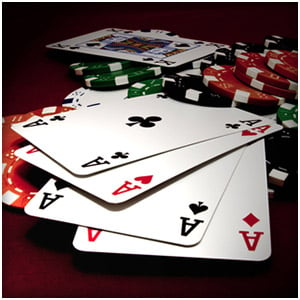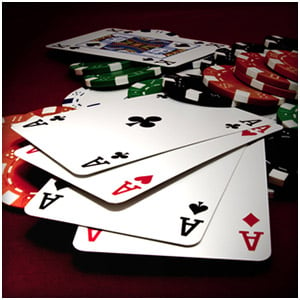 Variety is the spice of life – and it's the name of the game in the online casino business. Hundreds of internet providers compete for your online gambling attention, which creates a wide array of consumer options. The stakes are high, so web-based venues are willing to pull out all the stops to land your business.
Depending on your hobby habits, a single online casino may not press all the buttons you are targeting with your foray into web-based wagering. If your primary provider is coming up short, consider maintaining multiple casino accounts to open the proper doors for your individual style of play.
Finding the Best Action
Not every online casino hosts the same table games. Proprietary variations are launched by casino sites to stimulate interest and create playing opportunities that are exclusive to individual rooms. And even the same games take on unique flavors depending on where they are played. Signing up for multiple casino accounts allows you to pick and choose the games you play in each room.
In addition to providing steady access to all of your favorite games, maintaining more than one online casino account allows you to dial-in your opposition based on timing and favorable site traffic. Securing prime positions at the tables you like is facilitated by access to multiple casino accounts.
Maximize Casino Bonuses
Online casinos use generous bonuses and player rewards to set themselves apart from their competitors. The incentives, like welcome bonuses and first-deposit account matches, are often one-time affairs that should be maximized for the free-money benefits they include. Sign-up bonuses, for example, include dollar for dollar matches up to a certain percentage of your initial deposit at a particular online casino. Once you've taken advantage of the first-time offer, it is never extended to you by the same vendor again.
Opening accounts at multiple casinos permits players to tap one-time welcome bonuses at each site. Growing your free-money bankroll at various venues makes fiscal sense, even if you are not a frequent player at each site.
Change of Pace
It's a natural human tendency to settle-in to familiar environments, so lingering at your most comfortable poker spot is your default setting. It pays to shake things up though – even when it goes counter to your protective instincts. Playing at multiple sites exposes you to unique sets of competition; increasing your ability to exploit weak players and soft tables.
Spreading your bankroll across multiple accounts gives you greater access to tournaments and special site promotions. Staying in the loop of casino special-offers allows you to act quickly when favorable conditions exist at a particular site.
Show the Many Faces of Your Online Game
Playing at only one online venue opens the door to player profiling; particularly for web-based poker players. Tracking your strategic tendencies is more difficult when your player history is spread across a number of sites. Maintaining multiple casino accounts helps you create an online image that supports your poker face and keeps other casino patrons guessing.