5 Times Casinos Helped Out in a Disaster
It should come as no surprise that casinos help out in the face of adversity. The fact is simply that casinos are part of local communities, and do what they can to offer more than just entertainment. Whether it's opening up rooms as hurricanes approach, or donating funds to help those nearby, casinos often use their resources to lend a hand. Here are just five times they've done so in the last couple years.
1. Wynn Resorts Donated $7.5 Million for Disaster Relief in Houston and Macau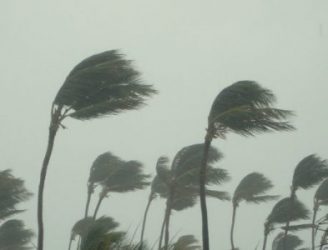 In 2017, two major storms hit two different cities where Wynn Resorts have massive casinos. Just a few days apart, a typhoon blew through Macau causing widespread damage and then Hurricane Harvey devastated parts of Houston. While the two events were 8,000 miles apart, they impacted the lives of employees and communities in both areas.
That's why Wynn Resorts pledged $7.5 million to help out the communities and contribute to rebuilding efforts. In Macau, they gave $3.75 million to help families and local businesses, as well as volunteering and distributing water and supplies or helping with clean up. In Houston, another $3.75 million went towards those affected by the hurricane, including help with emergency relief, rebuilding and support.
Want to know more about the man behind Wynn Resorts? Check out our timeline that covers everything you need to know about Steve Wynn here.
2. Centaur Gaming Helped Animals Following Hurricane Harvey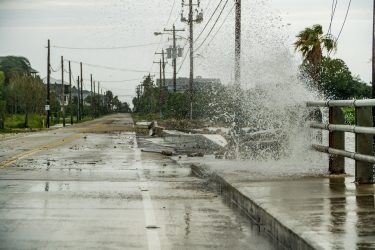 It wasn't just casinos in the area that helped after Harvey. Centaur Gaming held a weekend fundraising campaign in support of disaster relief efforts for pets and animals impacted by Hurricane Harvey. Guests at Hoosier Park Racing & Casino, and Indiana Grand Racing & Casino, donated a total of $24,890, with Centaur Gaming making an additional $10,000 contribution to the American Red Cross.
Centaur Gaming has a strong commitment to the safety of animals, particularly through partnerships with organizations that help with racehorse retirement and animal protection. That's why it was so important to the team to help other animals that were in danger following the hurricane.
The funds were split evenly between the Houston Humane Society, San Antonia Humane Society and the SPCA of Texas.
3. Rolling Hills Casino invited evacuees of the Carr Fire in California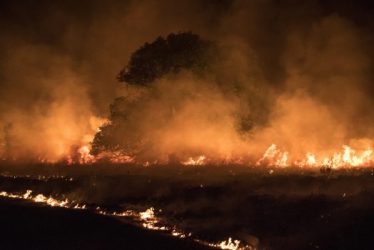 The Carr Fire was one of the most destructive fires in California history, burning 229,651 acres and killing 8 people. 38,000 people were evacuated across 7 counties, burning for weeks and causing widespread devastation.
In any major disaster like this, people are forced to evacuate from their homes, but too often they won't leave their pets or animals behind.
That's where Rolling Hills Casino came to the rescue, opening their doors to evacuees as well as their pets. The staff made up beds and offered food to those displaced by the fire, as news was aired on projectors in common areas.
4. Ocean Resort Casino Offered Free Stays for Hurricane Florence Evacuees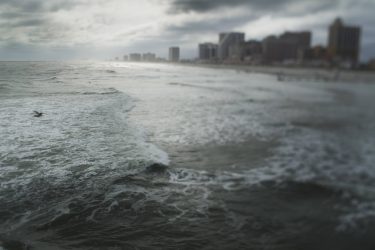 Hurricane Florence was described as a storm unlike anything seen in the area. Even though it was downgraded before making landfall, mandatory evacuations across North Carolina, South Carolina and Virginia meant that people needed a place to stay, along with their beloved pets.
Ocean Resort Casino in Atlantic City opened up their doors to the public.
With 1,399 rooms, the Ocean Resort Casino allowed anyone fleeing the path of Hurricane Florence to stay for free, provided they showed ID proving they live in a broadly defined affected area. Evacuees could even call ahead to reserve space. This offer was so popular and helpful that they actually filled all their rooms.
5. Encore Boston Harbor Casino Donated $100,000 to Gas Explosion Victims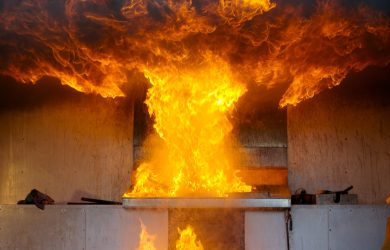 While natural disasters can be tracked by weather services and residents can try to prepare, nothing could prepare these Massachusetts residents when gas mains started exploding and houses were destroyed, leaving many people homeless.
The Encore Boston Harbor Casino is a key part of the community and wanted to help in any way possible. Some of its managers were born and raised in the affected area, which is why the casino announced that "During tough times, we need to step up and make a difference."
They donated $100,00 to help victims, and also plan to host job fairs in Greater Lawrence as well as offer English-as-a-second language classes to residents. They have also reserved 25 scholarships to the company's casino dealer school for people in the impacted areas.
Sources:
https://www.phillyvoice.com/ocean-resort-casino-atlantic-city-hurricane-florence-evacuees-free-rooms/
https://www.masslive.com/news/boston/index.ssf/2018/09/encore_boston_harbor_casino_to.html
https://indianagrand.com/racing/centaur-gamings-casino-racing-guests-aid-disaster-relief-efforts-animals/
https://www.reviewjournal.com/business/casinos-gaming/wynn-resorts-donating-7-5m-to-disaster-relief-in-houston-macau/
https://www.redbluffdailynews.com/2018/07/27/casino-opens-doors-for-evacuees/
https://www.hoosierpark.com/centaur-gamings-casino-and-racing-guests-aid-disaster-relief-efforts-for-animals/
http://www.fox5dc.com/news/no-vacancy-atlantic-city-casino-that-offered-free-rooms-during-hurricane-florence