2024 US Election Betting: Will History Repeat Itself?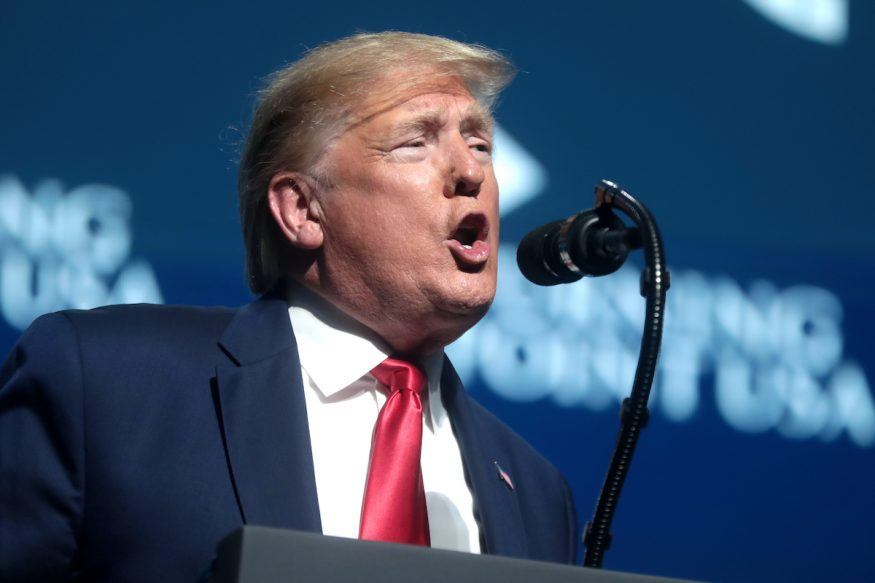 Recommended Bets
Back Republicans to win Presidency @ 1.88 (Betfair)
Back Elizabeth Warren to be the Democrat Nominee @ 32.0 (Betfair)
Back Amy Klobuchar to be the Democrat Nominee @ 50.0 (Betfair)
The finale is 33 months away but the biggest market in world betting is already heating up.
£1.6BN was traded on Betfair when Donald Trump and Joe Biden faced off in 2020, smashing the previous all-time record – set by Trump and Hillary Clinton in 2016 – by a factor of eight.
A new record may well be set in 2024.
Biden/Trump Would Be First Rematch In 68 Years
Rematches are rare, if not unprecedented.
If materialising, it will be the first since 1956, when Dwight Eisenhower won for a second time against Adlai Stevenson.
Prior to that, it was 1900 when William McKinley repeated his victory over William Jennings Bryan. Interestingly, that pair of elections followed another rematch, when Grover Cleveland reversed his 1888 defeat to Benjamin Harrison.
The logic of a rematch this time is strong. Both Biden and Trump give every indication they intend to run again.
Whilst there is some doubt about Biden given his age and dire ratings, were he to withdraw, he would be the first incumbent to not seek a second term since Lyndon Johnson in 1968.
If you want to back either man, Betfair is the place to get the best odds. Their exchange quotes Biden at 6.6 and Trump at 4.6.
By comparison, buying either on PredictIt would equate to fixed odds of 4.2 and 3.3 respectively.
So, should we be betting on the obvious? Personally, I'm sceptical.
It is simply too early in the cycle to make confident assumptions. Events can and will happen, which are bound to impact the reputations of both men.
Other candidates will raise their profiles. The primaries are two years off, and most contenders won't start declaring until 2023.
Betting Available On Which Candidates Will Run
On that front, we can bet on whether candidates will run and when they will declare.
Regarding whether Trump will file a Statement of Candidacy before 2023, the PredictIt trading line is around 30c for Yes, 70c for No.
Other bookmakers offer odds that Trump declares this year, or that he is listed on the first ballot of the opening ballot or caucus.
They also offer a wide range of politicians and celebrities for the latter market.
Hillary Clinton is at 4.0 to run – the same odds as actor Dwayne Johnson. "The Rock" has signaled interest in running previously and, the way it is shaping up, 2024 could be perfect for somebody outside politics.
Fox News host Tucker Carlson is a 5.0 chance while Ivanka Trump has also been a popular selection at odds of 8.0.
For a real longshot, Oprah Winfrey is available at 67.0.
Biden Is In Big Trouble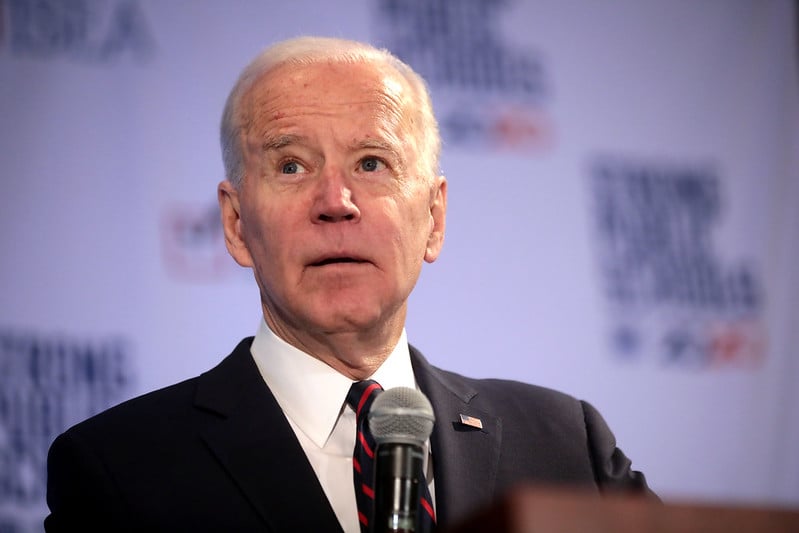 Leaving aside those more outlandish options for a moment, let's return to the rematch, whether it will happen and who would win.
For my money, Joe Biden has a mountain to climb. His approval ratings are terrible and legislative agenda stalling.
It is very likely he will lose Congress at the mid-terms and then be ground down by Republican investigations.
There will be temptation and pressure to retire. He'll probably face a primary challenge from within his own party.
The fact Vice President Kamala Harris herself looks an even weaker candidate doesn't alter his predicament. Others will come forward.
Previously I recommended Pete Buttigieg on these pages and have since cashed the bet out for a profit at 20 points shorter.
Other Democrats to consider are Elizabeth Warren and Amy Klobuchar – available at 32.0 and 50.0 for the party nomination on Betfair.
Michelle Obama (22.0) will attract bets, but there's no indication she'll run.
Whoever they pick will face a very tough task retaining the coalition of voters that backed Biden against Trump.
My recommendation is to back the Republicans to regain the presidency at 1.88 on Betfair, or at 54 cents on PredictIt.
Republicans In Strong Shape But Don't Back Trump
I do not, however, recommend backing Trump. His name on the ballot is the Democrats' best chance.
If he does run, that may well convince Biden to go for the rematch.
Whether this reality dawns on Republicans is highly questionable, but there is still plenty that can go wrong in Trump's bid for re-election.
First and foremost, there is his massive legal exposure.
New York Attorney General Letitia James said her civil investigation into the Trump Organisation has found massive fraud, is issuing subpoenas and noted Eric Trump had pleaded the 5th Amendment over 500 times.
That investigation dovetails with a longstanding criminal investigation in Manhattan. Grand juries have long been convened and the chances of an indictment remain high.
How To Bet On A Trump Indictment
There is also the ongoing investigation into the Jan 6th insurrection, Trump's role and other attempts to overturn the election result.
Georgia is investigating his taped and publicised call, telling their Secretary of State to find 11,000 votes. The latest revelations about false electors in seven states, seemingly to defraud the electoral college, could well produce criminal charges.
There's a link to all the ongoing investigations into Trump within this NYT piece.
Here's another betting market. Will Trump be indicted in 2022?
PredictIt set an earlier timeline, with an indictment before April 1 trading around 14 cents.
Could Trump Lose His Grip On The GOP?
Such threats would ruin any political candidate in history, but Trump has of course defied conventional wisdom before.
Nevertheless, I regard this a risk that Republicans would be mad to take.
This time next year, there will be slates of head-to-head polls involving multiple candidates.
I'm confident Trump will fare much worse than other Republicans. Ron DeSantis or Nikki Haley would be looking at an easy win, whilst Trump may even trail Democrats.
I expect there will also be more internal opposition. Some of his loudest cheerleaders, such as Alex Jones, are now sworn enemies.
Trump has picked a fight with a large part of his base by supporting the Covid vaccines.
He even praised China in a recent shocking interview with Conservative activist Candace Owens, who patronised him afterwards as being too old to understand the issues.
Finally, I don't think Trump-backers have thought through the dynamics of a 2024 campaign.
Whether under indictment or not, he is sure to continue talking openly about rigging the electoral college.
In 2016 and 2020, Trump refused to commit to accepting the result but few commentators, foolishly, took him at his word. In light of Jan 6, they won't make that mistake again.
If he's the candidate, Republicans will spend all of 2024 under pressure to commit to democracy. To avoid chaos, even civil war. Not a winning look, or strategy.
Common sense may prevail, leaving Trump free to spend more time with his lawyers.
Recommended Bets