10 Sports Stars Who Meditate
Being a professional sports star can be stressful, so how do those at the top of their game manage? Many use meditation sessions to stay fit mentally and relax, which in turn helps their sporting performance.
Here is a list of 10 sports stars who meditate:
1. Bianca Andreescu – Tennis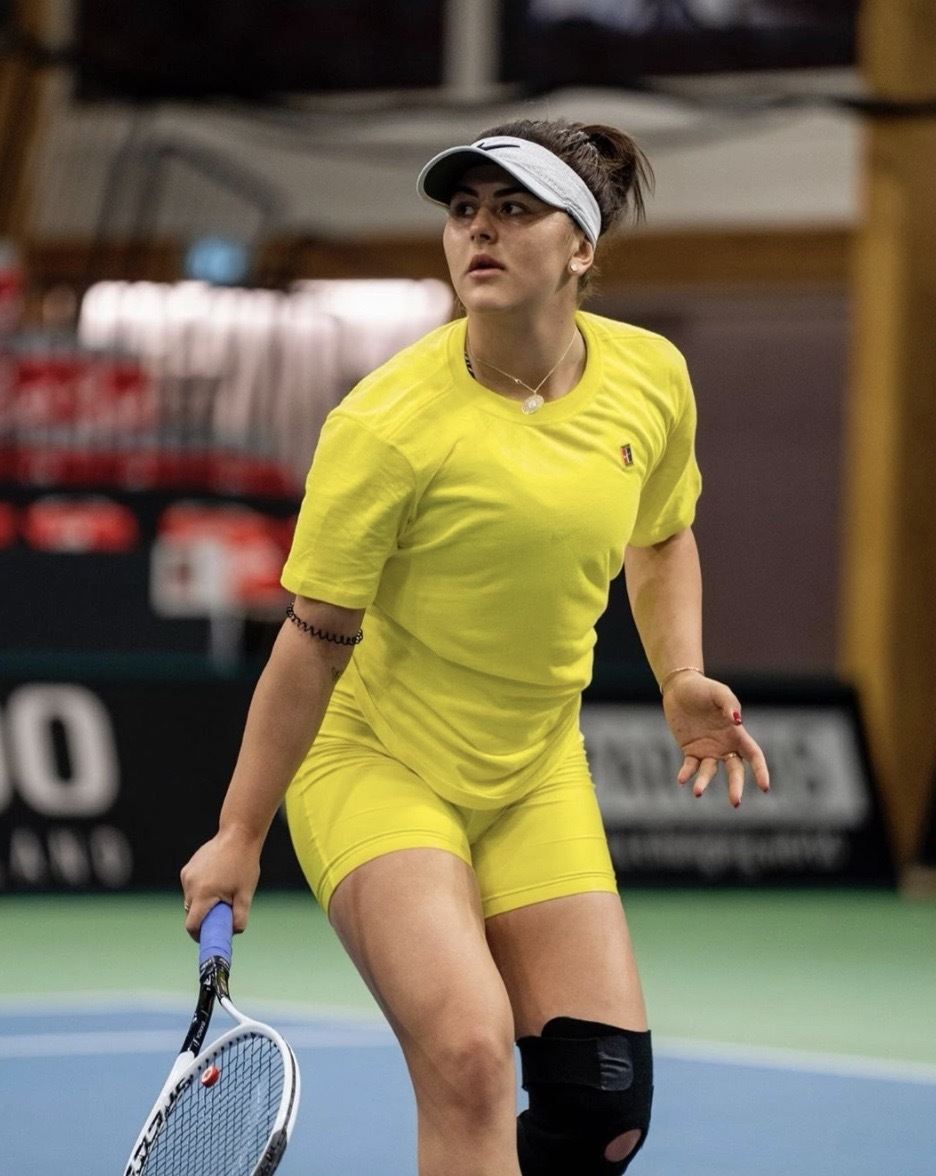 Canadian tennis player Bianca Andreescu stunned spectators when she defeated Serena Williams and won her first Grand Slam title back in September 2019. The 19-year-old puts part of her success down to her mindfulness practices.
The first thing the teenager does when she wakes up is meditate. Meditation and yoga have been a big part of her daily routine since around the age of 12.
She explained to press: "I think it really helps me get a good jump-start to the day. Not opening my phone or anything, not getting too overwhelmed."
"I take 15 minutes every morning just to get in tune with my body, my mind. I visualize myself having a good day, like, stuff like that."
She also uses visualization to help her performance on the court, which the tennis star speaks openly about.
2. Derek Jeter – MLB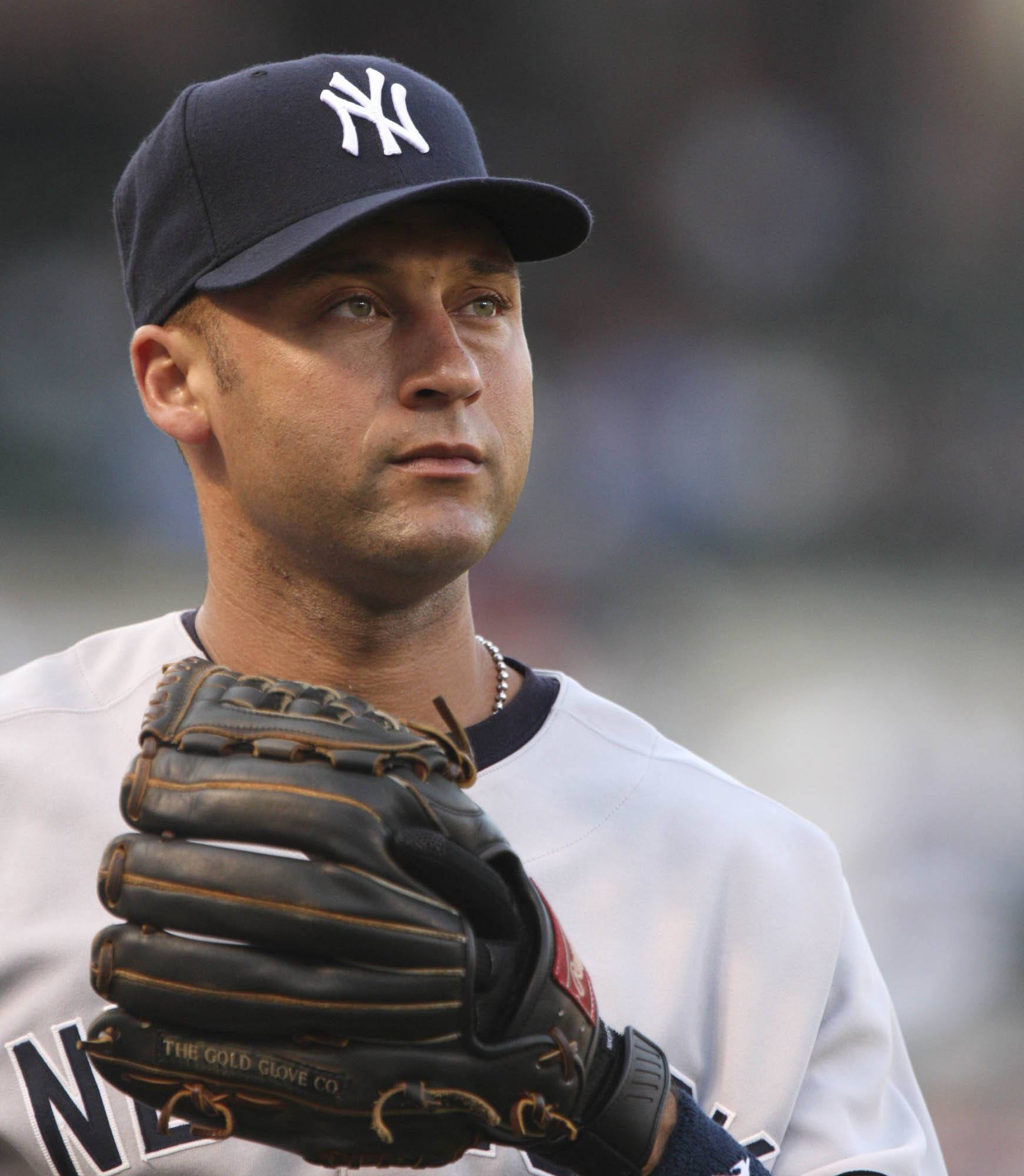 Fans of baseball will know that Derek Jeter is one of the best shortstops to ever play the game.
He won five World Series Championships and was an All-Star no fewer than 14 times. He spent his entire career with the New York Yankees and retired from the game in 2014.
Jeter states that he's meditated since 2012 and credits meditation with bringing more out of his game during his final couple of years playing. While Jeter says that meditating made him a better player, it's perhaps more important to note that he also says it made him a better person.
3. Michael Jordan – NBA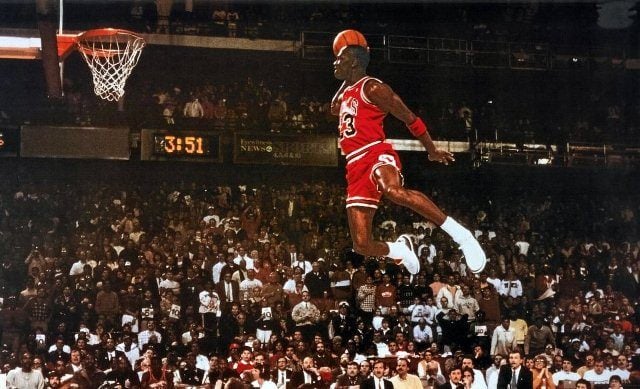 There can be no doubting the fact that Michael Jordan is the greatest basketball player of all time – something that is even stated on his official NBA page.
He won the NBA championship six times, was named NBA MVP on five occasions and has been inducted into the NBA Hall of Fame.
Jordan worked alongside George Mumford, a meditation teacher, as did the rest of the legendary Bulls team from the 90s.
This helped Jordan to remain in the moment and focus while playing – something that seemingly worked very well, judging by the number of accolades he has won throughout his career.
4. Carli Lloyd – Soccer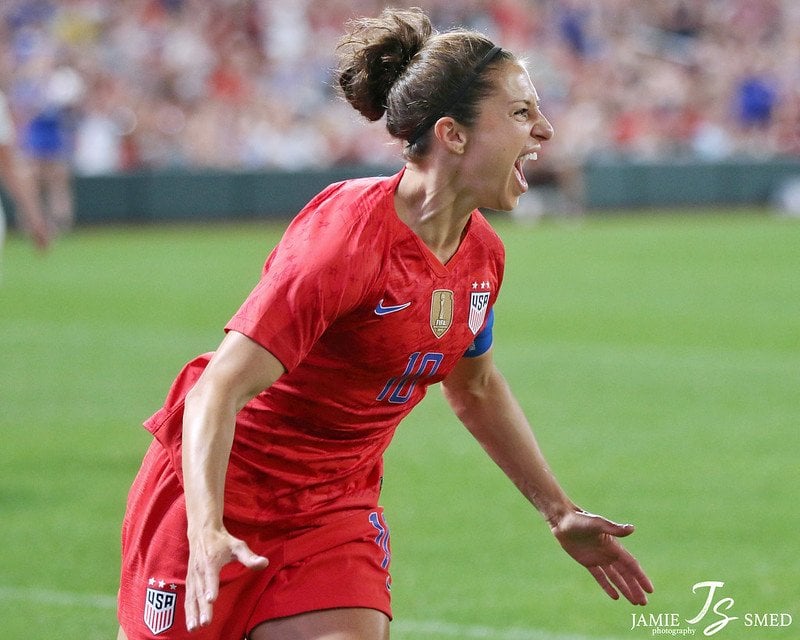 Carli Lloyd is one of the best soccer players to ever come out of the United States.
The two-time World Cup winner, who currently plays for Sky Blue FC, is still an important part of the US national team. She's represented her country 288 times and has scored 121 goals in the process.
Lloyd says that her mental state is just as important as her physical fitness and natural skill. By meditating, she has taught herself to block out distractions while playing.
What's more, she uses visualization techniques to prepare herself for what she needs to do on the field.
5. Ricky Williams – NFL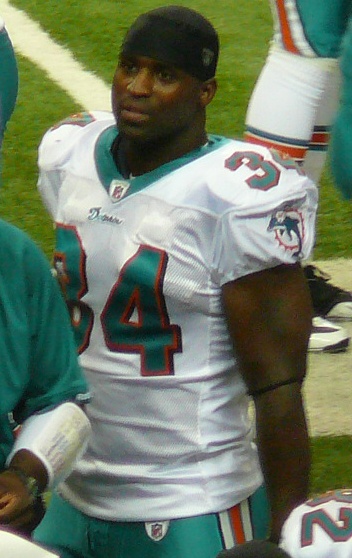 Ricky Williams is a former running back in the NFL, having played for the Saints, Dolphins and Ravens during his career.
He also had a glittering college career, winning the Heisman Trophy and being inducted into the College Football Hall of Fame. His number 34 Texas Longhorns jersey has been retired.
One of the reasons Williams gives for his success is the fact that he used to meditate every day, as well as before every game.
He got so into meditation that he even went on to offer a meditation class at Nova Southeastern University. Speaking about meditation, he stated: "This is my passion."
6. Ginger Huber – Cliff Diving
Exceptionally successful cliff diver, Ginger Huber, puts great importance on her mental health. She told Women's Health: "You have to be really mentally focused to dive well. There's no room for negativity."
Huber also uses visualization techniques in order to improve her prowess. She says that she simply wouldn't have the courage to jump from such heights if it wasn't for this visualization.
She also uses it as a way to practice when she is unable to practice physically – something that is common in cliff diving.
7. LeBron James – NBA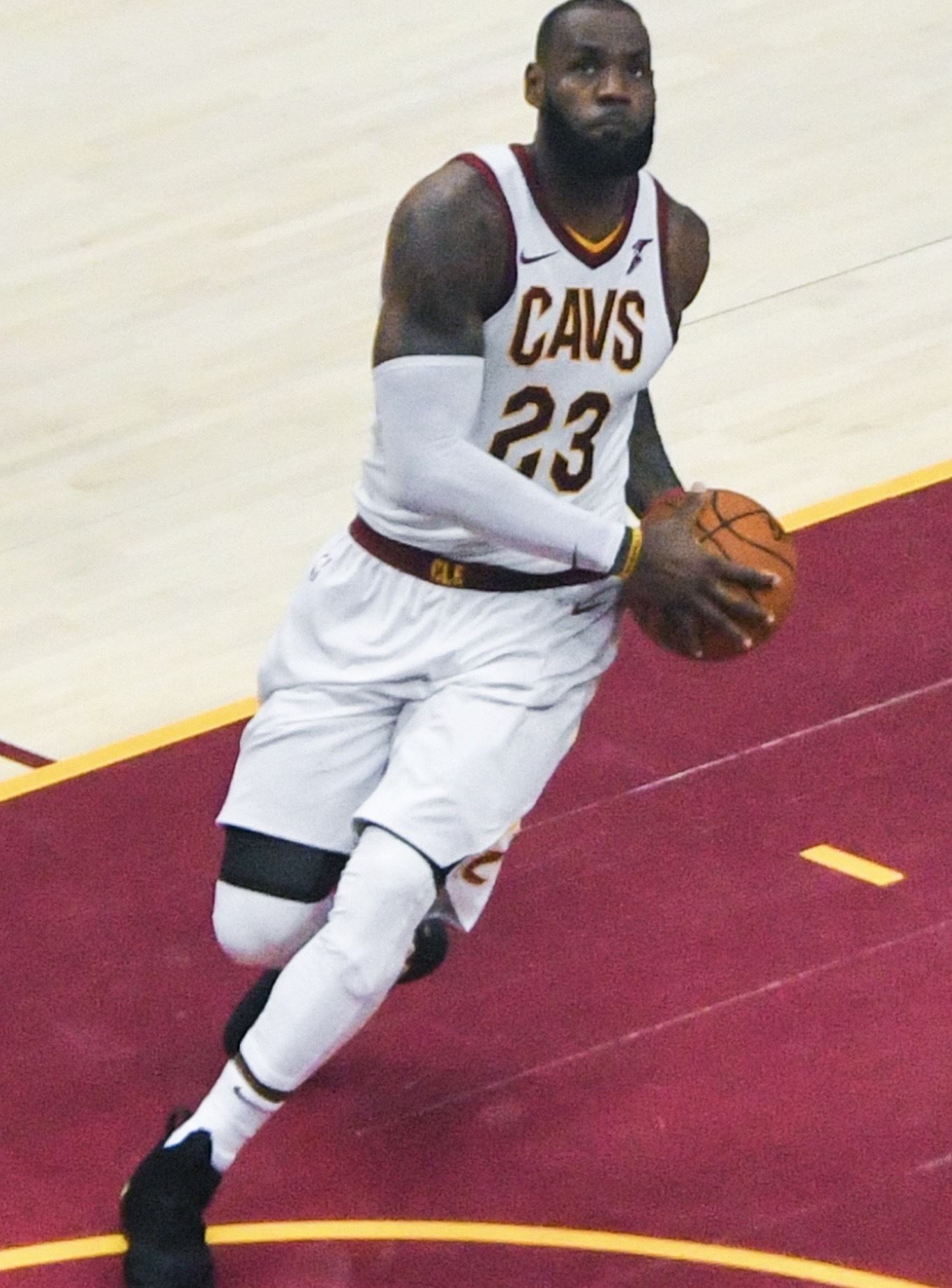 Now we come to yet another basketball player, showing that meditation really does seem to be popular with those playing this sport.
LeBron James currently plays for the LA Lakers and has been in the NBA since 2003. He has won three NBA championships and has been named NBA MVP on four different occasions.
LeBron is very well known for his use of meditation, and he has even been seen meditating while on the sidelines, despite the noisy crowd and frantic atmosphere.
He has recently signed a partnership with Calm app, which is one of the world's best-known meditation and relaxation apps.
8. Russell Wilson – NFL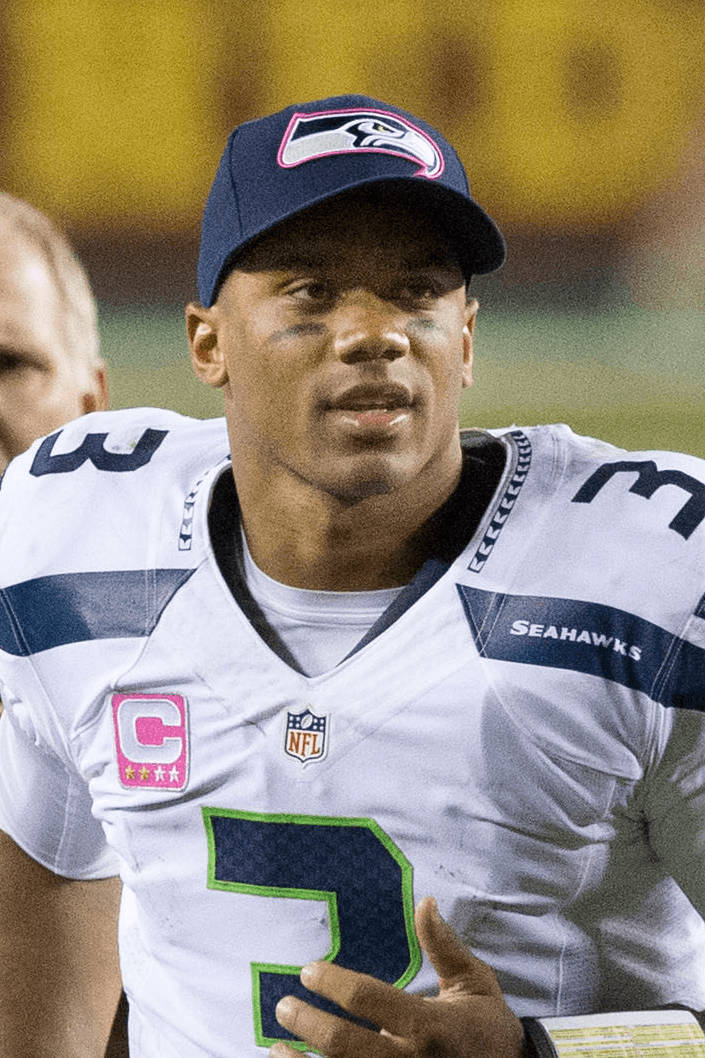 Russell Wilson, the quarterback for the Seattle Seahawks, is one of the biggest names in the NFL.
His biggest achievement came in 2014, when he won the Super Bowl, beating the Denver Broncos. He's been selected to the Pro Bowl seven times and is still regarded as one of the best Quarterbacks in the NFL.
Wilson, along with the rest of the Seahawks squad, used meditation in their run to Super Bowl glory.
Head coach Pete Carroll has stated before that meditation was key to their Super Bowl win. The Seahawks even went as far as hiring a psychologist in order to get them mentally prepared.
9. Stephen Curry – NBA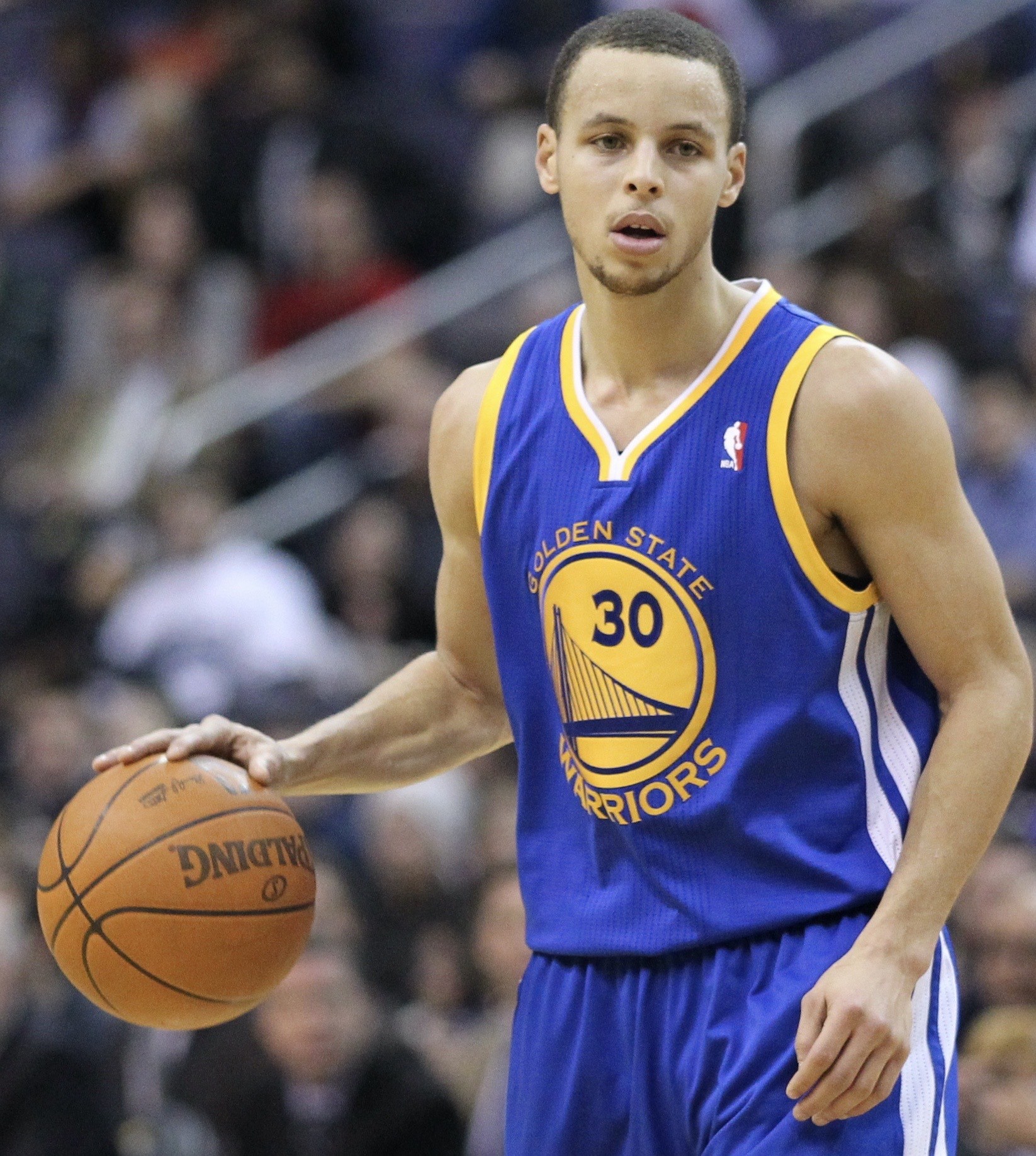 The final basketball player on this list is Stephen Curry, who is regarded by many as the best player currently active in the league.
The point guard has only ever played for the Golden State Warriors and has broken many records in his career. He's a three-time NBA champion and has been declared NBA MVP twice.
Curry uses visualization techniques to focus on what he should be doing in a game. He also meditates before every game, in a bid to keep his mind sharp.
What's more, he is known for his use of sensory deprivation tanks, which allow him time to be alone with his thoughts.
10. Deena Kastor – Marathon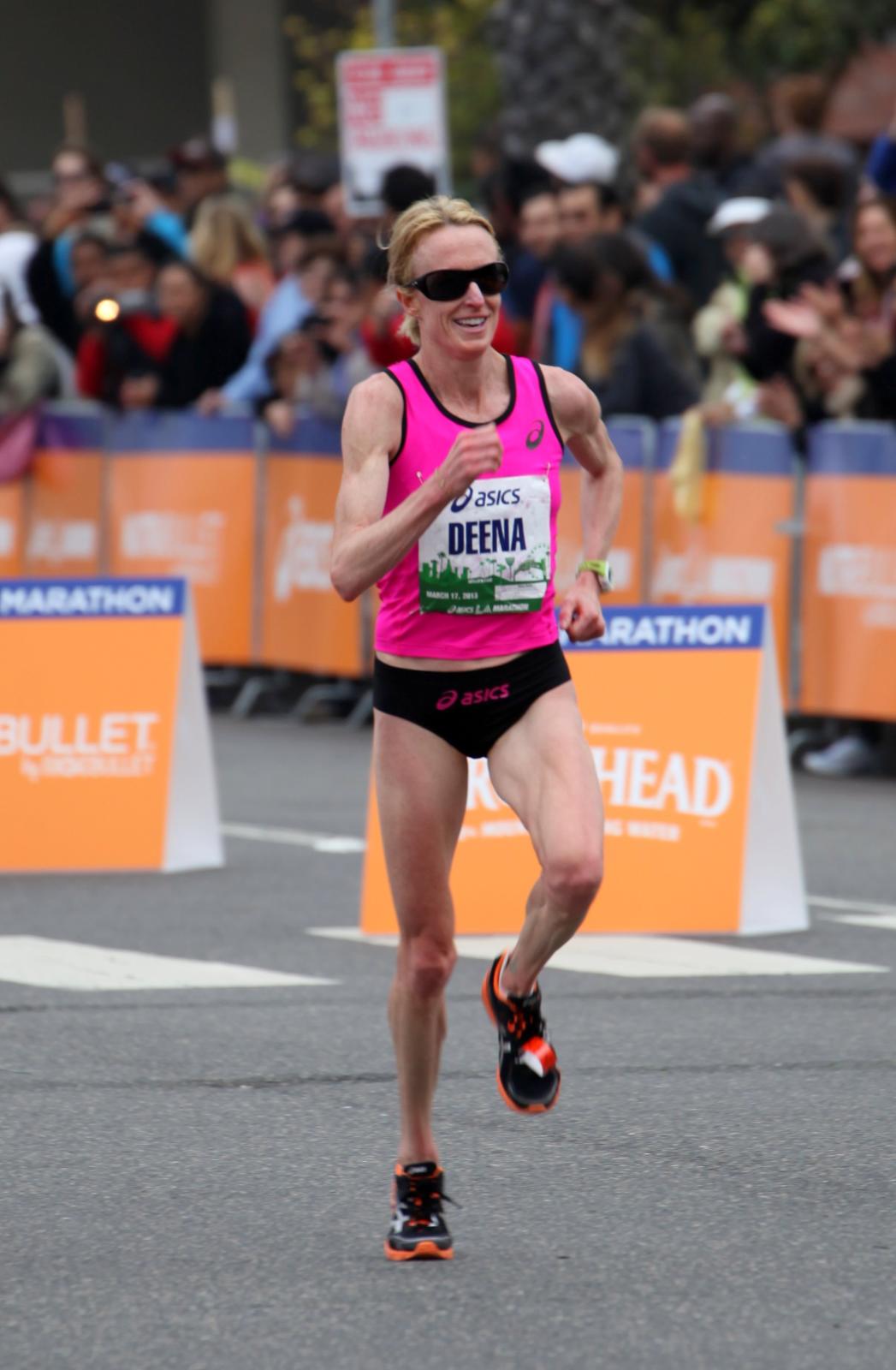 Deena Kastor is a long-distance runner and holds numerous American records at various distances.
She won the bronze medal in the marathon at the 2004 Olympics in Athens and has also won silver medals at the IAAF World Cross Country Championships in 2002 and 2003.
She says that being a professional athlete can lead to stress and anxiety. Meditation helps her to overcome these feelings though, putting her in the right frame of mind to compete at her best.
She is apparently so good at meditation that she can now do it in the busiest of situations, such as on the subway.
So, there you have it: a full list of sports stars who meditate. If you liked this, you'd probably enjoy reading up on sports stars who smoke.
Sources:
https://www.wtatennis.com/news/1449622/-first-thing-i-do-meditate-bianca-andreescu-visualizes-indian-wells-success
https://zenfulspirit.com/2018/01/18/athletes-who-meditate/
https://www.yogi.press/home/10-athletes-who-meditate
https://www.baseball-reference.com/players/j/jeterde01.shtml
https://www.nba.com/history/legends/profiles/michael-jordan
https://en.wikipedia.org/wiki/Carli_Lloyd
https://www.nbcmiami.com/news/local/meditate-with-ricky-williams/1857016/
https://www.psychologytoday.com/intl/blog/meditation-modern-life/201402/how-meditation-won-the-super-bowl
https://www.outsideonline.com/2086291/stephen-curry-training-secret-sensory-deprivation-tanks
https://www.womenshealthmag.com/fitness/a20105065/cliff-diver-ginger-huber/