10 Sports Stars Who Smoke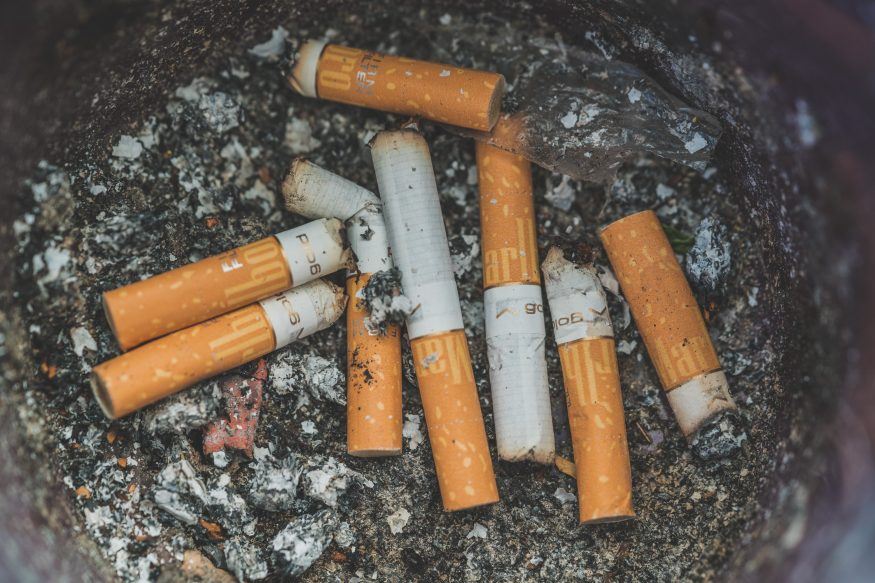 There's no denying the fact that smoking and sporting performance don't really go hand-in-hand. There are some famous sports stars who have given into the appeal of nicotine though, either during or after their playing days…
Take a look at 10 sports stars who smoke:
1. Alex Rodriguez – MLB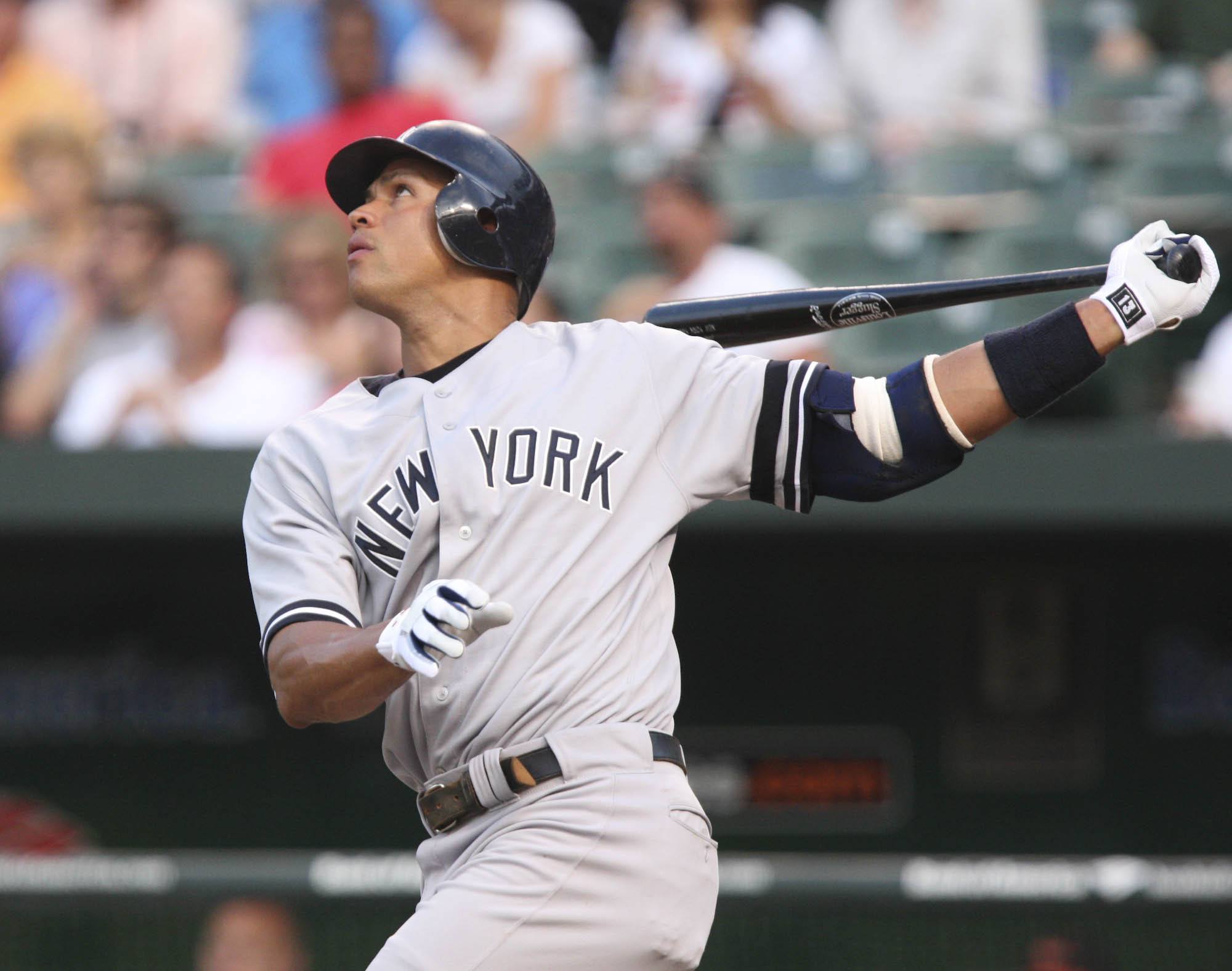 Alex Rodriguez is perhaps one of the most disliked names in sports, mainly thanks to his involvement in the performance enhancing drugs scandal that enveloped Major League Baseball. There's no doubting that he's one of the most talented players of all time, though.
"A-Rod" has been known to light up a particularly expensive cigar from time-to-time, when he feels that there's something worthwhile to celebrate. Knowing Rodriguez, he won't really care what others think about his cigar habit.
2. Shane Warne – Cricket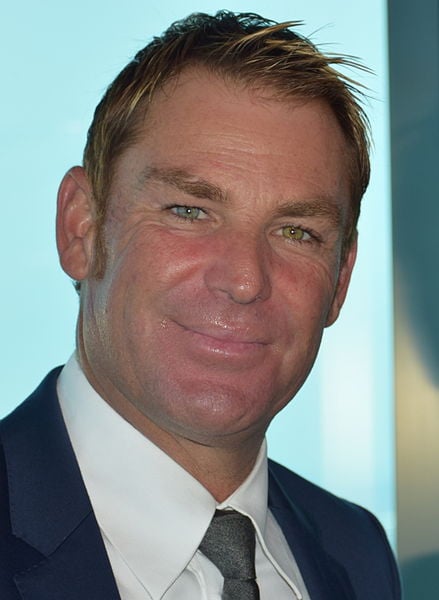 Shane Warne is one of the greatest cricketers of all time, able to make the ball spin in bamboozling ways.
Throughout his career, he was known for brilliance, however he was also not the most professional of athletes. His weight was one of the biggest problems, and his enjoyment of a cigarette also didn't help.
Warne smoked throughout his playing career and was often seen with a cigarette in one hand. He did earn big bucks for being the face of Nicorette – money he was allowed to keep, even after being spotted smoking.
3. Jack Wilshere – Soccer
Jack Wilshere is a soccer star, best known for his time at Arsenal. Nowadays, however, he plies his trade at West Ham United.
He's had a frustrating career, as he's constantly been held back by injuries – something that has hampered him at club and international level.
Wilshere has been spotted smoking many different times, with the result usually being unflattering reports in UK newspapers. His most notable incident occurred in 2015 when he was spotted smoking a shisha pipe.
4. Michael Jordan – NBA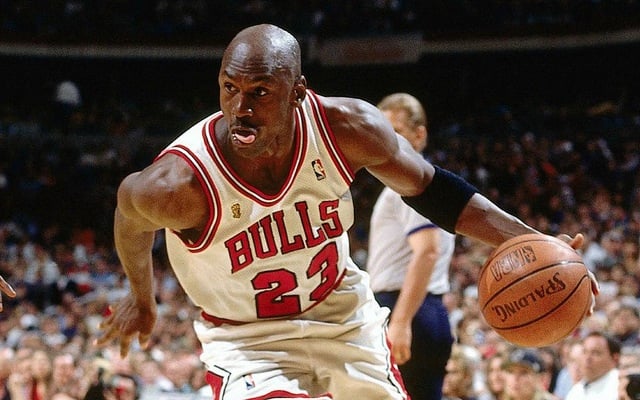 In the world of basketball, Michael Jordan is undoubtedly the king. The legendary player was the star of the all-conquering Chicago Bulls, winning six championships in the process. He was also named the NBA MVP five times, which only further underlines his greatness.
Jordan is also a frequent smoker. At one point in his career, he smoked a cigar before every NBA game he played in, simply to relax.
He is now often seen out and about with a Cuban cigar, particularly while playing a round of golf.
5. John Daly – Golf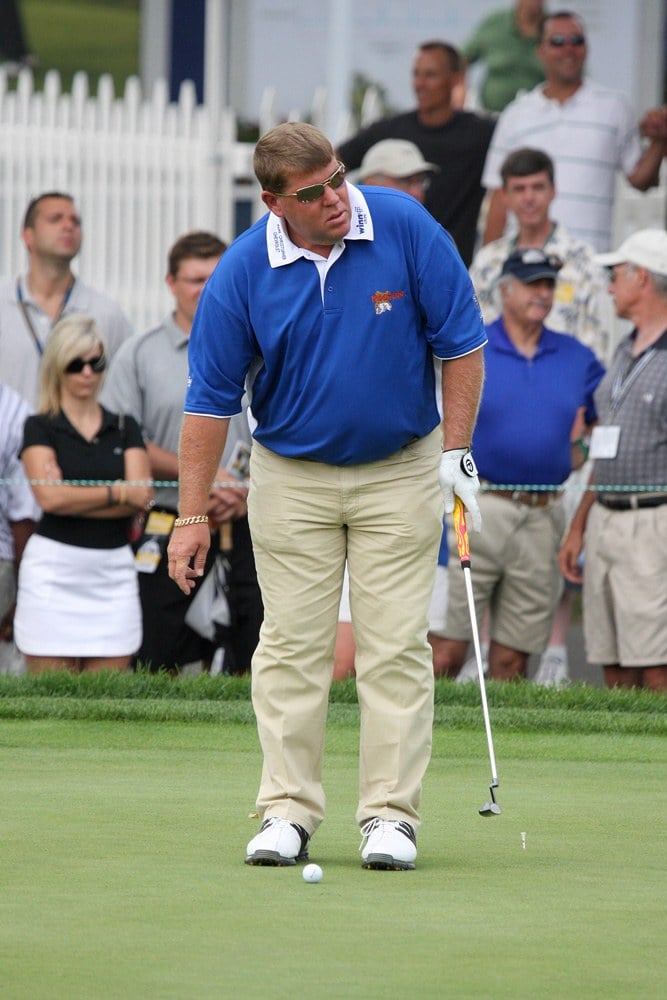 When looking for perhaps the most unusual sports star, Daly has to come close to the top of the list.
He managed to win three Major tournaments and earned millions, and he did all this despite being overweight, almost addicted to gambling and smoking regularly throughout his career.
Daly was often seen around the course with a cigarette hanging from his mouth. While golf might not be the most physically demanding sports around, seeing a player be this blatant with smoking is certainly a rarity.
6. Randy Moss – NFL
Randy Moss is one of the biggest names in the history of the National Football League.
Throughout his career, the wide receiver was selected for the Pro Bowl six times, plus he also holds the record for most touchdown receptions in a season. His impressive figures saw him inducted into the Hall of Fame in 2018.
Moss courted controversy in 2005 though, as he admitted that he'd regularly used cannabis throughout his playing career. He also often smoked cigarettes – something that many believe contributed to poor performances in his later years.
7. Mario Balotelli – Soccer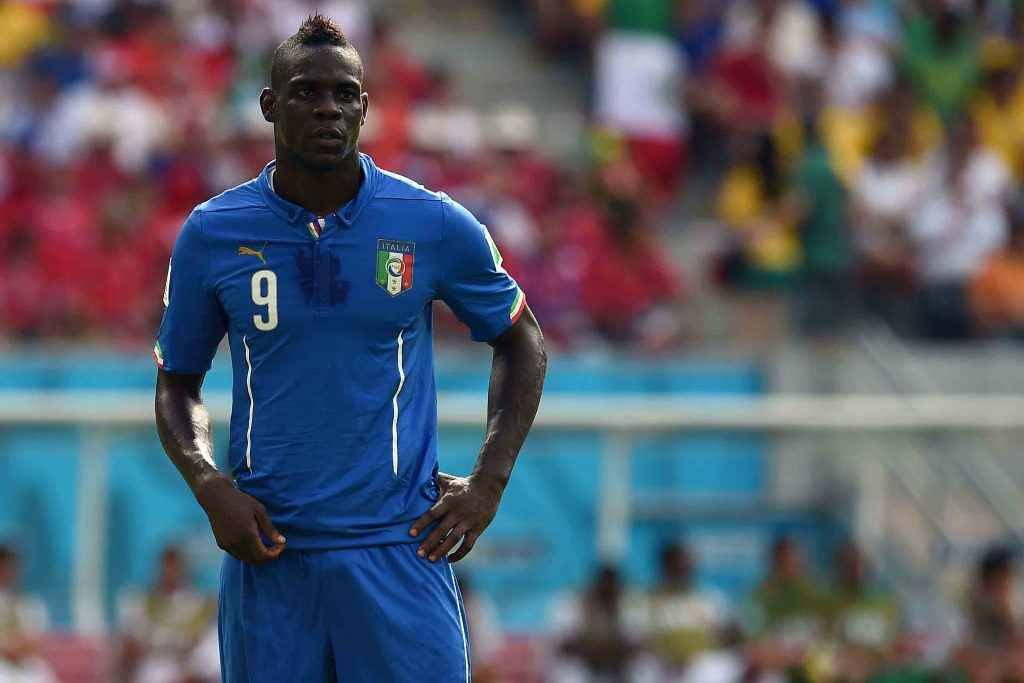 In the world of soccer, players don't come much more controversial than Mario Balotelli.
The Italian striker has a long rap sheet, built up during his time with eight different teams, and many would argue that disciplinary problems have caused him to never reach his full potential.
The striker has been busted for smoking on numerous occasions, including one incident in which he was caught smoking in a train toilet in Italy. Other exploits have taken the focus away from his smoking though.
8. Quinton Jackson – MMA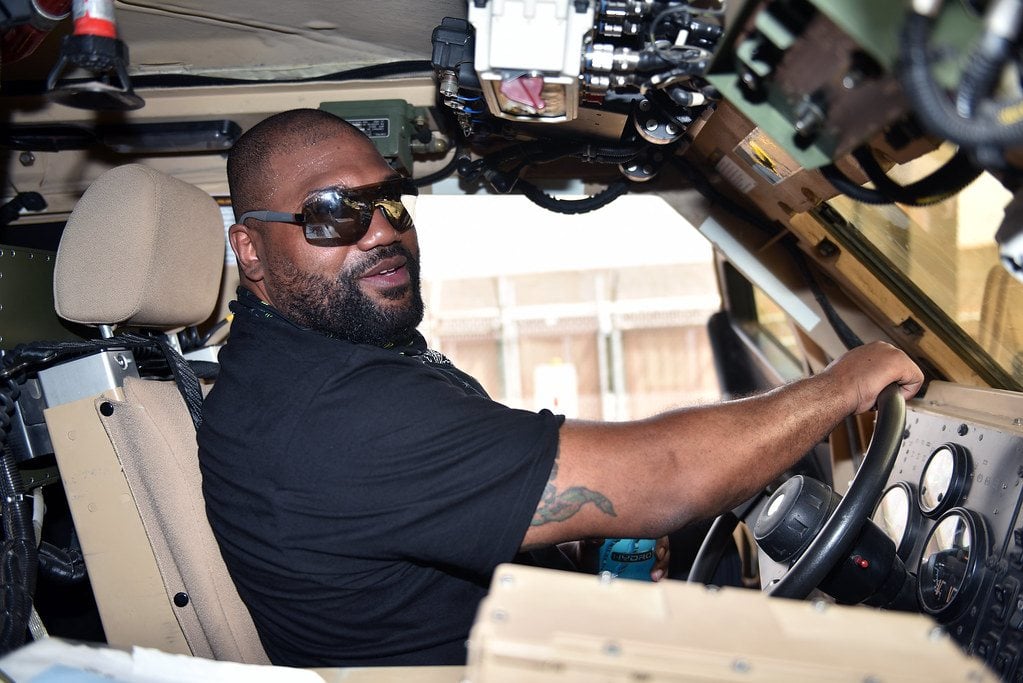 MMA is perhaps the most physically demanding sport of them all, requiring competitors to give everything to become as strong, fit and skilled as possible. Quinton "Rampage" Jackson is one of the biggest names to ever fight in the UFC, however he smoked while training for many years.
Perhaps the most famous picture of Jackson smoking came at UFC 110, brazenly smoking in full view of the public. Smoking is nothing compared to other controversies though, in which he's been accused of racism and reckless driving.
9. Ricardo Mayorga – Boxing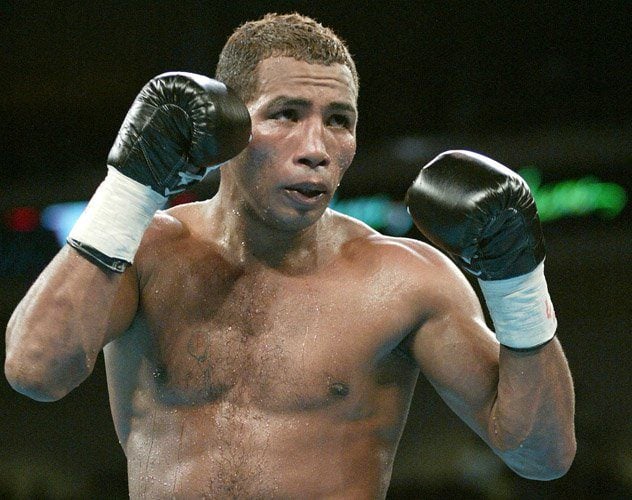 Nicaraguan boxer, Ricardo Mayorga, is one of the most controversial figures ever in the sport.
His trash talking ensured there was always publicity before a fight, plus he both smoked and drank heavily through his career – something that didn't stop him winning several important titles, though.
Mayorga has been pictured countless numbers of times with a cigarette, which has only added to the interest around him and his unconventional ways. He would even smoke in press conferences, often blowing smoke at opponents.
10. Tom Brady – NFL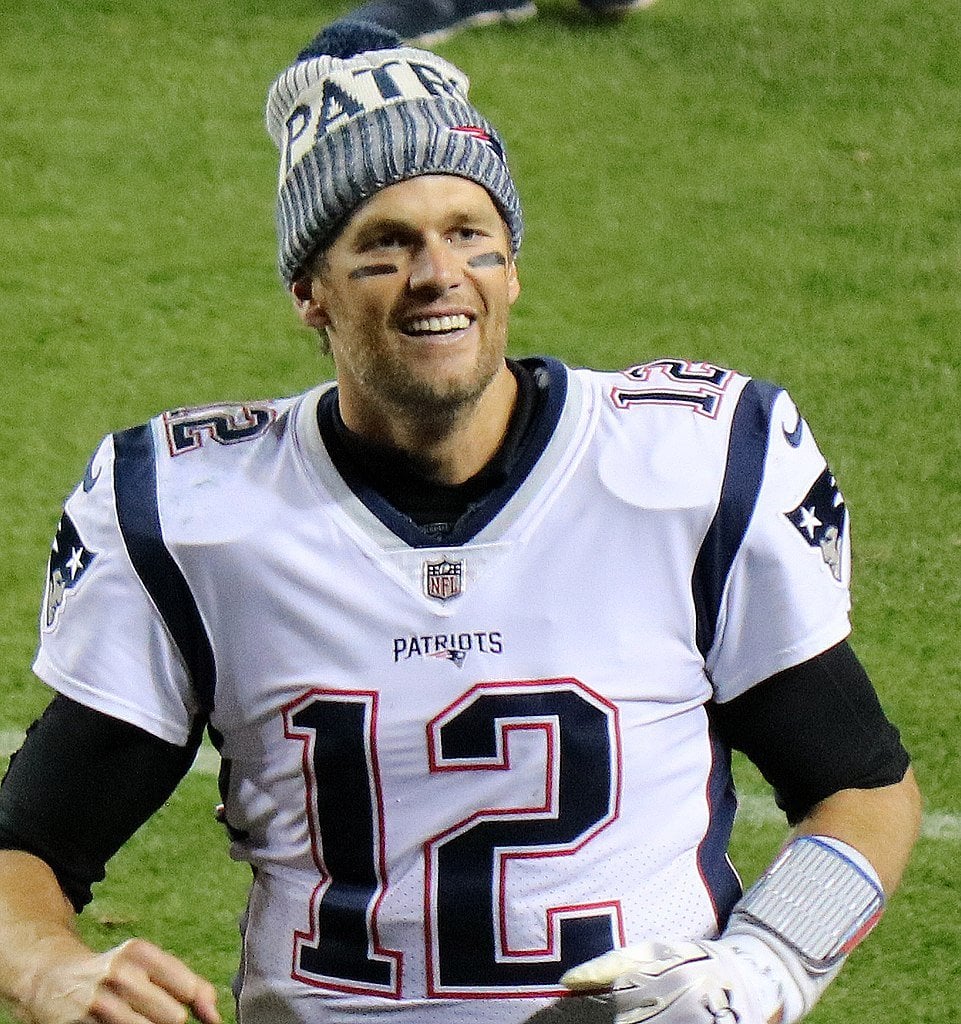 Tom Brady is often regarded as the greatest NFL player of all time, having won six Super Bowl rings in his career. He has also been voted Super Bowl MVP on four occasions. He's not been free of controversy though, such as the infamous "Deflategate", which saw him serve a ban.
Controversy also came when he was caught smoking in 2009. After this, he was forced into apologizing to fans and sponsors, plus he was made to quit his habit for the good of his team.
If you enjoyed this, why not check out our list of sports stars who are vegan!
Sources:
https://www.dailymail.co.uk/tvshowbiz/article-4995548/Shane-Warne-s-decades-long-smoking-habit.html
https://www.thesportster.com/entertainment/top-15-athletes-that-smoke/
https://www.goliath.com/sports/10-athletes-you-didnt-know-smoked/
https://www.bjjee.com/articles/how-many-famous-grapplersfighters-smoke-cigarettes/
https://www.theage.com.au/sport/cricket/warne-stumbles-in-smoking-test-19990506-gdtz2g.html#:~:targetText=Australian%20Test%20vice%2Dcaptain%20Shane,with%20a%20nicotine%2Dsubstitute%20manufacturer
https://www.theguardian.com/football/2015/feb/04/jack-wilshere-smoking-pictured-shisha-pipe-arsenal
https://eu.usatoday.com/story/sports/golf/2019/05/15/john-daly-pga-championship-bethpage-black/39482433/
https://www.espn.com/nfl/news/story?id=2137525
https://www.bbc.co.uk/sport/football/22058633
https://www.dailykos.com/stories/2009/2/4/693242/-