10 Ridiculously Extravagant Things to do in Las Vegas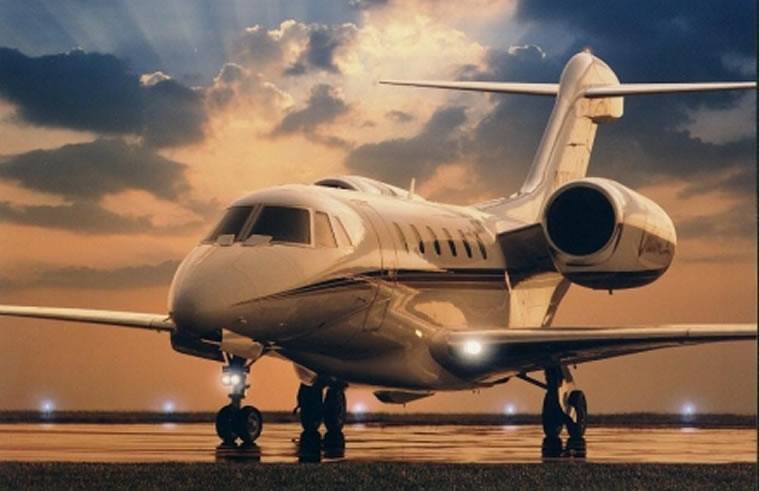 When it comes to Las Vegas, let's face it, the word fantasy has to be used whether in thought, word, or deed. Just imagine for one moment that you are one of the rich and famous, or better yet, you scored big-time at the table and slots. You have money to burn and a life to live, so let us show you how to do it in style. Here are ten ways to a ridiculously extravagant Vegas. 
1. Rent a Private Jet from ReadyJet
Let's face it, it you are all about living like the rich and famous, then renting a jet is the way to get there right? So instead of sitting around wishing you could see the ball drop in NYC, grab a few friends and climb aboard your luxury private jet.
You can anticipate spending about $6,500 per hour for this sweet ride. ReadyJet charges by the jet size and the hour. Price tag: $40,000 round trip from NYC to Las Vegas.
2. Stay At the Sky Villa: Palms Hotel
You are already arriving in style in your private jet, so be ready to be picked up in your Rolls Royce and be delivered to your Hugh Hefner two story villa looking over the entire strip. In the largest suite in Vegas with a glorious 9,000 square feet of living space, you could get lost in the glory, but no worries, your private butler will help you find your way.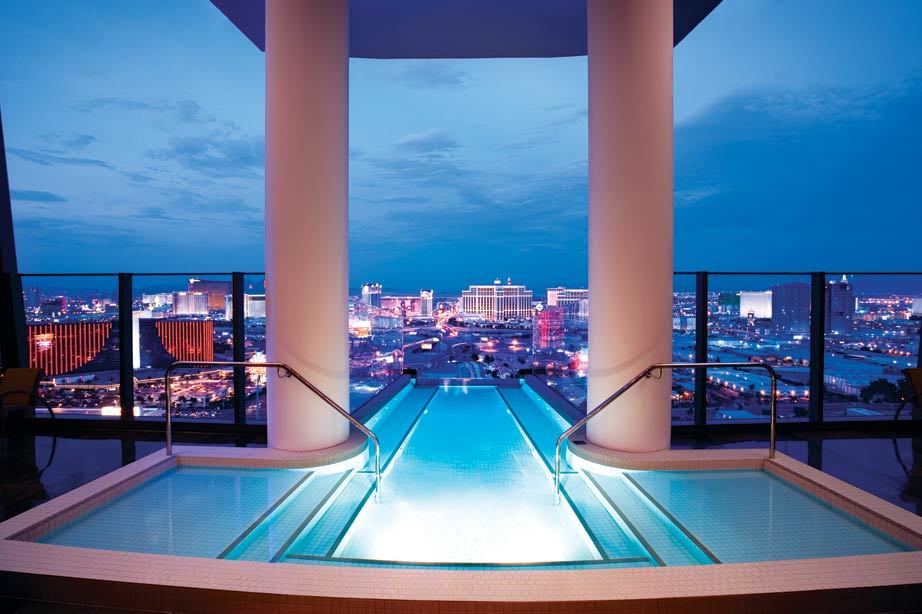 Imagine throwing a party for your guests, or better yet, hiring your favorite rock star and getting ready to tune in and out. Go ahead, swim to the edge of the world in your private pool overlooking the strip.  Price tag: $40,000 per night. Add in a band like Stone Temple Pilots (keeping with the private jet theme) and you can add an additional $450,000 to that $40,000.
3. $777 Burger
If you are ready to enjoy a ridiculously expensive trip to Vegas then you better take some time to take you and your travel mates to the Burger Brasserie at Paris, located between Bally's and the Paris.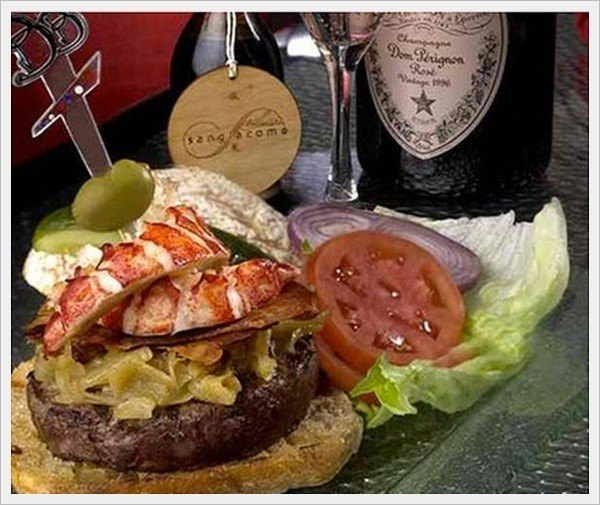 The famed burger is made with the finest cut of Kobe beef known to man or beast. Atop the perfectly cooked beef is Maine lobster, pancetta, imported Brie cheese, caramelized onions and a 100 year aged balsamic vinegar. In addition to this phenomenal burger is the bottle of Dom Perignon Champagne that comes alongside the burgerific decadence. Price tag: $777 per plate.
4. Sahra Spa and Suites 
You are about to embark on a wild night of fun frivolity and dancing the night away, so take the time to slip away with your companions for a four hour deluxe, private spa treatment.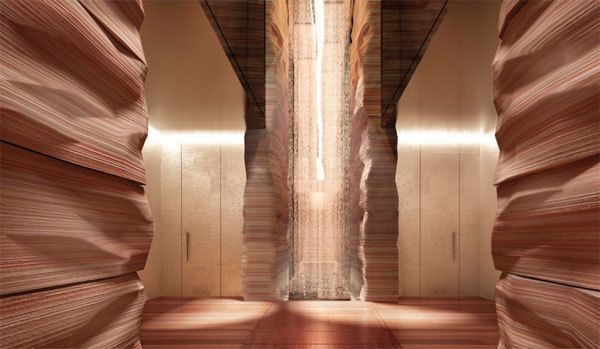 The Moroccan Journey is one of the premium spa and Hammam treatments available in the US. Indulge in a desert ritual, feel the heat of the Hammam. Detox and emerge as a new you as eucalyptus steam surrounds you and awakens each sense with passion. Succumb to complete and total relaxation as you enjoy a full body massage. Price tag: $1,800
5. Guy Savoy at Caesar's Palace 
Rated as one of the best restaurants in the world, Guy Savoy's Signature menu is the best way to experience the best of the best all in one place. The Innovation-Invitation menu begins with candied lobster bites, intermingled with caviar, octopus, Foie-gras, Japanese Waygu, quail breasts, and of course, closes off with the world's best chocolate. Thirteen courses in all. Don't forget to enjoy an ounce of Louis XIII de Rémy Martin cognac.  Price tag: $4,100 for a party of four.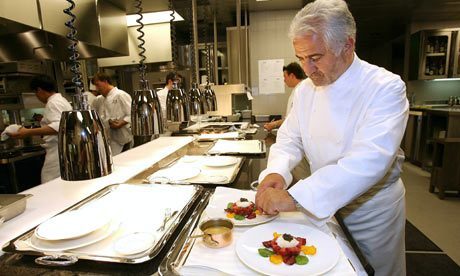 6. Bellagio Fountains
There is nothing more beautiful than the Bellagio Fountains, except for when you are the Master of the ceremonies. For a small fee, you can be the star of the show. The VIP package not only puts you in total control of the water, but you will also receive a 30-liter bottle of Ace of Spades. It is equivalent to 40 bottles of champagne. Along with a gold plated box with a red button to push when the time is right all of Vegas will know you know how to live it up in style. Price tag: $250,000.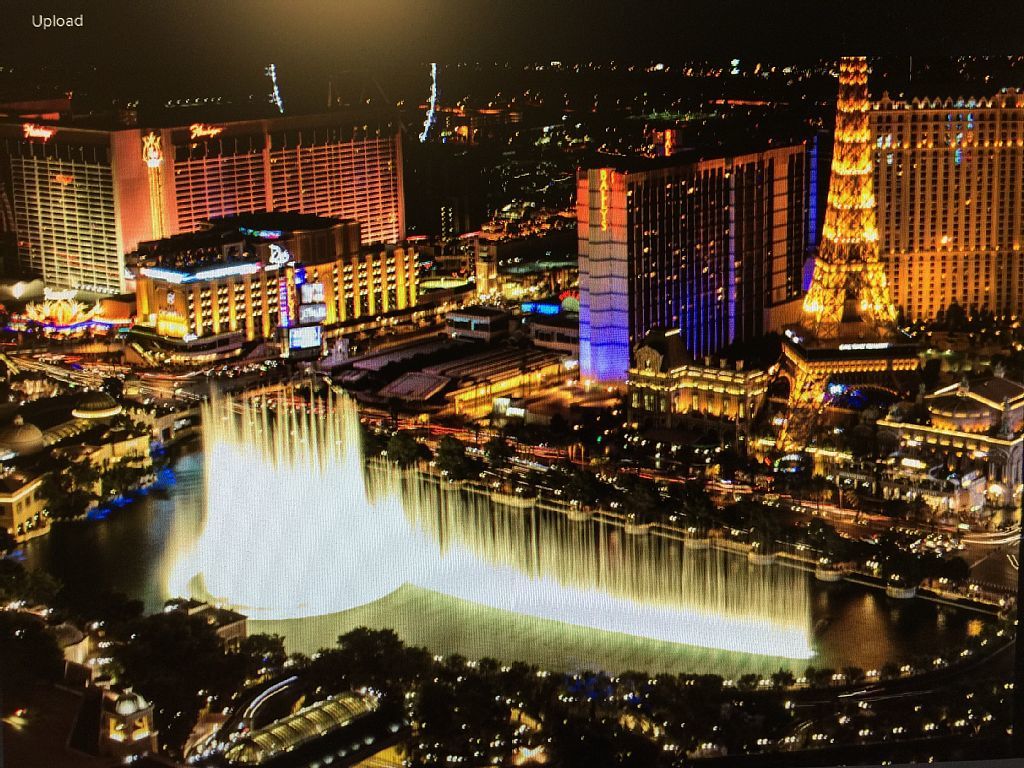 7. Villa Prive at Bellagio
You came to Vegas, now play at Vegas. There is nothing better than walking up to your favorite table and buying in for the minimum buy-in of $20,000 except for the fact that it is your private club. Villa Prive located in Bellagio's Club Prive offers a speakeasy-style lounge with the adornments that the rich and famous demand.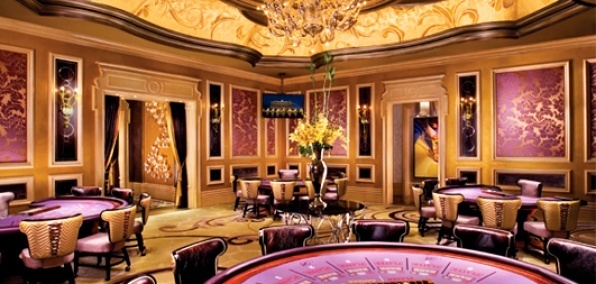 Experience the finest libations and liquors served up in style. Enjoy the uber high-limit experience tucked away from all the tourists seeking a quick win. Take your time and enjoy Vegas in ultra-high limit style. Price tag: $20,000 minimum.
8. Colosseum Show at Caesar's Palace 
This is a must for any high roller in Vegas, take in a show and get the VIP treatment. Whether you are lucky to see the songstress herself, Celine Dion, you will be front and center and may even get to meet a superstar like Elton John or Rod Stewart. Price tag: $500-$1,500.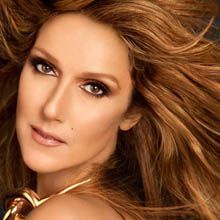 9. Nightcap at Fizz
After you are done taking in the music and fun entertainment at Caesars Palace, stop in at Fizz for a signature Champagne cocktail. Dom Perignon Rose Champagne carefully blended with 40-year-old Grand Marnier, a few secret ingredients all topped with a rose petal, and gold, yes, 24kt gold flakes. Price tag: $2,500.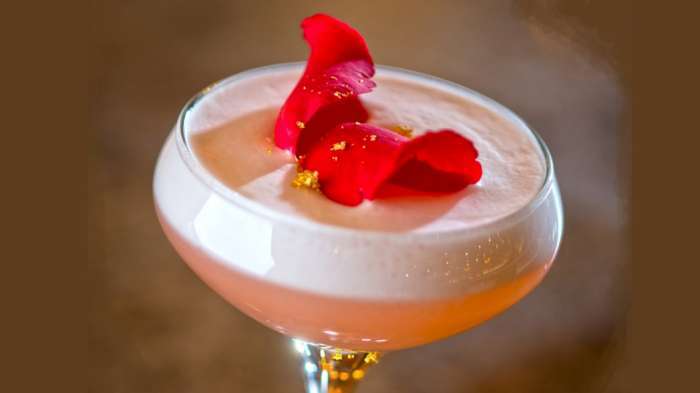 10. Beachfront Barbeque Brunch at Mandalay Bay
What better way to enjoy the desert sun, then to host your very own private barbecue at Mandalay Bay. If you didn't get enough of your favorite music at Caesar's Palace, then invite them over to sing to you and your guests. Enjoy a barbecue dinner, outdoor movie, and a pop superstar of your choice for an extra $100,000. Price tag: Base price is $15,000-$115,000.