Play at the Best Real Money Keno Online Casinos
---
Start playing your keno numbers today at any of our shortlisted online casinos. Easily compare the best online venues for the lottery game and read sharp reviews of 2022's top casinos. Get valuable bonuses and promotions when you play keno online at casinos recommended here. You can also learn how to play Keno and get some top tips for your gameplay.
Our Top Rated Keno Casinos 2022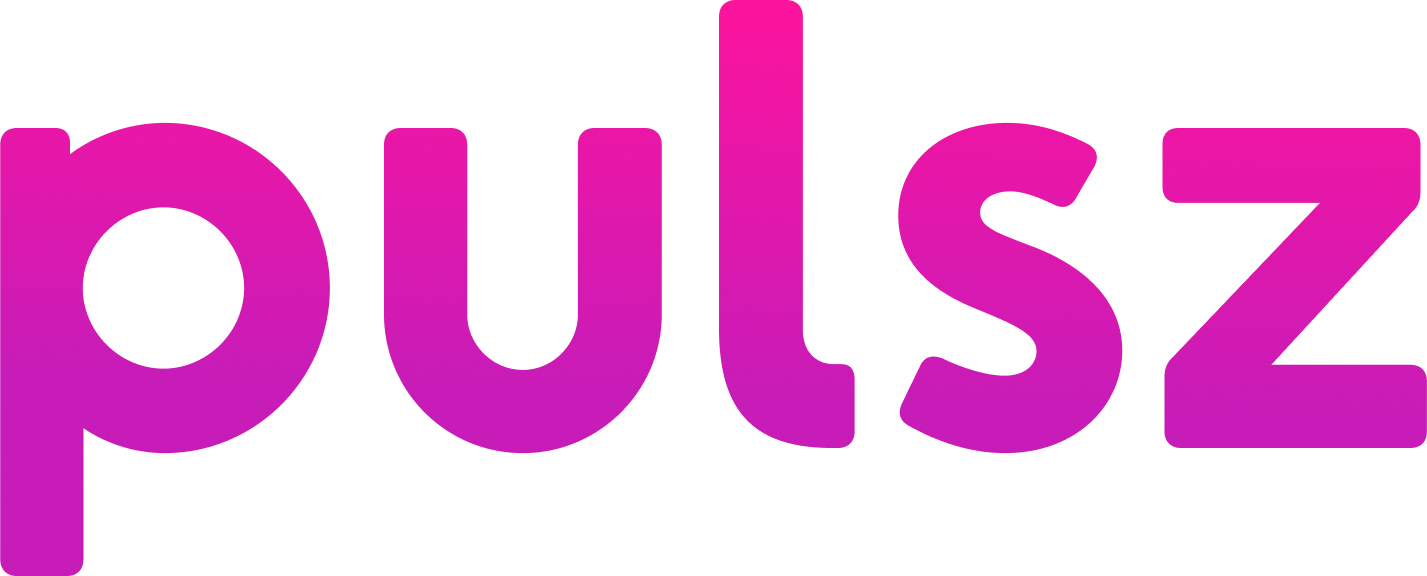 Offers a range of sweeps games

Great variety of slots from Pragmatic Play, Evoplay, and more

Daily bonuses, rewards, and promos for coins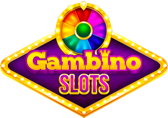 Play over 90 free casino slots

VIP club, contest and challenges
How To Play Keno
Real money keno is basically the lottery on demand. Pick your numbers, wait for the casino to draw a series of numbers, and then get paid out based on how many you were able to catch (guess correctly).
---
Getting to Know the Game
A typical real money keno game consists of a keno card, a pay table, and a few buttons. While every online keno game is a bit different, these are the common elements you'll find when you choose to play online.
Keno Card

A keno card is essentially a giant grid of numbers. You can think of it as a large lottery ticket with the numbers 1 through 80. In typical online keno games, you'll find eight rows of 10 numbers each.

Pay Table

This shows you what your payout will be for the number of catches you make. In keno, you don't necessarily get paid out for hitting more numbers. Instead, you get paid out if the percentage of numbers you hit is high. For example, catching 6 of 6 selected numbers might net you a payout of 1800x your bet, but catching 6 of 14 numbers selected might only net you 2x your bet.

Quick Pick

Rather than selecting the numbers on your own, you can choose the Quick Pick button to have the system pick them for you. This is much like the quick pick feature found in most state lotteries.
How to Play Keno Online
---
Select an online keno game. If you're unsure where to start, check out the various keno games available at the top casinos in our shortlist.

Choose your numbers. In most games you can pick between 1 and 20 numbers from the keno grid. How many you choose is completely up to you. But remember, the greater the percentage of numbers you catch, the higher your payout rate will be.

Decide how much you want to bet per draw. You can adjust your bet by clicking the arrows next to the selected bet amount.

You will then be asked to indicate how many games you'd like to play. As an example, if you choose to bet $1 on your numbers and play a total of 5 games, this will cost $5.

Wait for the numbers to be drawn to find out if you are a winner! The system will draw the max amount of numbers, checking off each one with an X or a checkmark. You'll then get paid out based on how many numbers you've hit.
Keno Rules
---
While keno is quite a simple game to understand, it's always worth brushing up on the rules. We suggest you keep the following key elements of the game in mind when you play.
The keno board has 80 numbers, but you can't choose all of them. How many numbers you can choose depends on the casino you're playing at, but the total number is usually between 15 and 20.

While some casinos will let you play as few as one number, some real money casinos will require you to play at least two numbers.

If you're playing real money keno in a land-based casino, you need to wait for a keno game to start before you can see what your payout is. Online, you're in control of exactly when each game starts.
How We Rate Online Keno Casinos
Every casino you'll find featured on our site has been put through our rigorous 25-step reviewing process. We want to ensure our readers have the best online gaming experience, so it's essential that all casinos, including those recommended for keno, meet our strict criteria to receive a top rating. Should a casino fail to satisfy any of our key categories, we won't be recommending it to you.
---
Security Measures
When it comes to playing real money keno online, security should be of the utmost importance. We want to see that casinos hold a valid license to operate, are audited for security and fairness by an organization such as eCOGRA and use means such as encryption to protect any data you share with them.
Banking Options
It's not only important that a wide range of banking options is available, but also that all payments made to and from online casinos are fast and secure. We don't want to see excessively long processing times, or hear players experiencing issues when withdrawing winnings.
Game Selection
Alongside a great choice of keno games, we like to see a selection of slots, table games and live dealer games. To ensure quality, we look out for titles from popular software providers such as NetEnt, Microgaming and Playtech, and test them out for real money ourselves.
Bonuses
At all good casinos, we expect to see a welcome bonus for all new players, and additional bonuses to reward existing members. Playthrough requirements should be easy to understand and not too high.
Optimization for Mobile Devices
Casinos should be able to provide an equally incredible experience on mobile and tablet, and optimize their site interface for smaller screens. If the casino has an app available to download, then that is an added bonus.
Understanding Keno Payout Percentages
---
The payout percentage is what a casino pays out in winnings as a proportion of the money wagered. A 98% payout percentage means that the casino pays out £98 on every £100 made in wagers. The casino's profit comes from the £2 difference.
Note that the 98% is not what you will get back on any individual bet. This is because it's an overall figure for the casino, taken from thousands of players and across many months. As a general rule, though, it's a good idea to choose a casino site offering high keno payouts. Typically a good casino will have an overall keno payout percentage between 95 and 96 percent.
How to Win Keno
---
Keno is a game of chance with little possibility of influencing the outcome. You simply sit back, enjoy the show and hope luck is on your side.
That said, you can still employ a general strategy to try to minimize your losses, for example:
Start off by betting the minimum. If you win a game, up your bet. If you lose, decrease it. This isn't a surefire way to win, but this strategy has led to some impressive results for many real money keno players.
Remember, as with all online casino games at trustworthy casinos, keno online uses an RNG (random number generator) to determine the numbers that will be drawn. This means that nothing you do can influence those numbers.
Our Top Tips for Online Keno
As we've mentioned before, keno is a game of chance with little possibility of influencing the odds. But that doesn't mean you can't take steps to ensure you get the most out of every game. Below, we've listed our four top tips for staying on top of your keno game.
Play a consistent set of numbers
It's easier to keep track of which numbers come up frequently. Try mixing in a balanced amount of high and low numbers to increase your odds of winning.
Check the payout chart before you play
While every real money keno website pays out more when you catch a higher percentage of numbers, the amount casinos pay out varies. Before you lock in your numbers, see what the payout is like for the various betting options at your chosen keno casino.
Take advantage of keno bonuses
Most casinos will offer a competitive bonus when you join, giving you a helping hand when you start out in Keno or other games.
Use your bankroll wisely
Before you start, set yourself a limited amount you can afford to lose. You don't want to blow all your money in the first round, so think about how many games you'd like to play and place your bets accordingly.
The Quick History of Keno
Out of all the casino games, keno has one of the most interesting stories of origin, particularly because much of it lies within mystery, myth, truth, and elsewhere in between. Stories of emperors, wars, railroads, and races all have their part.
---
Beginning in China

The first evidence of keno can be traced to ancient China when it was played with 120 Chinese characters. Popular during the Han dynasty, ruled by Cheung Leung, he encouraged residents to play it in order to collect taxes that were used to fund the Han dynasty war. Later on, keno taxes helped to build the Great Wall of China.

Moving to America

In the 1800s, many Chinese people made a rush to the western shores of the United States where they sought to work on the railroads. As they settled in San Francisco they introduced Keno to Americans, who found the characters to be confusing. This lead to them being replaced with numbers.

20th Century

A loophole in the legal system allowed gambling, but not lotteries. As keno was a lottery, operators cleverly changed the name to Racehorse Keno and said it was a racing game, thus making it legal. The numbers of the keno card correlated with horses and the drawing was called the 'race'. Some casinos use this term even today.

Today

With the digital age rapidly taking over the world of gambling, keno continues to live on. The best casinos online boast incredible keno games that could very well impress Emperor Cheung Leung himself.
Keno Glossary
---
| Term | Definition |
| --- | --- |
| | The total amount that casino is liable to payout in a single round. If reached, players may have to accept reduced winnings. For a game like Keno where the total payouts could become insanely high, this is a necessary feature for the casino to include. |
| | Ping pong balls labeled with the numbers from one to eighty. Drawn at random to determine the winners of any given Keno round. These are to Keno as dice are to craps, or as the wheel is to roulette. |
| | A player's available sum of money for use in Keno. |
| | The total amount of money wagered by a player in a single round of Keno, on a single ticket. |
| | The casino employee that literally calls out the winning numbers during a Keno game. |
| | The time right before Keno balls are drawn. No casino tickets can be written while the game is closed. |
| | The panel of twenty Keno balls that are "drawn" in any given round. This displays the winning numbers. |
| | A collection of unmarked, circled spots. |
| | The digital display that shows which numbers make up the draw. |
| | A slang term for the device used to mix up and, ultimately draw, the Keno balls. Don't be surprised if you run into a shockingly large number of other players that aren't familiar with this important term. |
| | A slang term for a winning spot. Achieved when one of your spots matches a number in the round's draw. |
| | A slang term for the casino. |
| | The percentage of any given wager that the casino is statistically expected to retain over the long run. A high house edge is bad for players but good for the casino. Keno has a house edge of approximately 30%, which makes it higher than average. |
| | Appears on a Keno ticket as a way to show which numbers are spots. Often made with a black crayon provided by the casino specifically for this purpose. |
| | The opposite of closed. Any point in time when the casino is accepting more Keno wagers for the coming draw. |
| | The diagram that explains exactly how much any given win is worth. |
| | A template offered by the house. A punch out matches your original Keno ticket, but all of the numbers from the draw are punched out. This makes it significantly easier for players to quickly check for winning tickets. Just lay it over your ticket and see which of the spots show through the holes. |
| | A mechanism in video Keno games, including online casinos, that is used to randomly create the draw. A completely fair and unpredictable tool for operating a Keno game, as well as other casino games. |
| | A slang term for any of the numbers that have been marked on a Keno ticket. |
| | The piece of paper that players use to make their Keno wagers. It has a grid with eighty numbers (from one to eighty) and players can mark their spots and choose their bet size on this document. A copy should be given to the player after the wager is made. |
| | A popular way of playing Keno which is set up by the host casino. A series of games are offered and players compete to outperform each other and win the overall prize money. One of the best ways to shake your game up, because a Keno tournament has a totally different feel and pace than a traditional Keno session. |
| | Any Keno ticket that contains two or more distinct bets. |
| | A casino employee that interacts with the keno players. Responsibilities include accepting completed Keno tickets, creating the official digital ticket, accepting the money for all wagers, and paying any players with winning tickets. Don't mistakenly call these employees "dealers". |
Common Keno Questions
---
What Is Keno?
Keno is a lottery style game with 80 balls numbered 1 through 80. Players choose up to 20 numbers and place a wager on which ones will be drawn at random on the next game. Keno payouts are based upon how many numbers the player chose are called, the number of matches out of those chosen, and the wager. The more numbers that are guessed right, the more real money the player can win.
Are online keno games fair?
Yes, like other games, at the heart of the keno software is a random number generator. This means every number called is by random chance. To ease your mind it may help to play at our recommended keno casinos that are frequently audited by third parties.
Where is the best place to play online casino keno?
There are several different casinos to play online keno games, but we would recommend choosing one from our shortlist to be sure of a great overall experience. These have been carefully reviewed by our team for security, fairness, range of keno games and amazing bonuses.
Is there a Keno strategy that will increase my chances of winning?
Keno is a game of luck and only this can actually enable you to win. There are different strategies used by keno players to balance out their betting, one being to bet more when you are winning and bet less when you are losing. However, you should bear in mind that you cannot influence the numbers that are drawn.
What are Keno's odds of winning?
The odds of winning will reflect the amount of numbers you choose and catch. The odds of hitting the only single number you choose is 1 in 4. Whereas choosing four numbers and hitting all of them carries a 1 in 326.43 chance of winning; yet hitting two of the four numbers chosen comes with practical odds of 1 in 4.70. Hitting 4 out of 8 numbers carries odds of 1 in 12.27. It's recommended to review an odds table to better understand the full range of odds.
Will I have to pay taxes on my winnings?
It depends on what country you are a resident or citizen of. Some countries require gamblers to pay taxes on winnings and others don't. Check with a lawyer or online legal resource for more information.
Can I play free Keno before wagering real cash?
Yes, the best online casinos will offer you the ability to play keno for free before making a real money deposit.
How old do I have to be to play keno online?
This will depend on the country you are a legal resident or citizen of and could vary between 18 and 21 years of age or more. Government and legal websites can be consulted for verification of the legal gambling age to play keno.