The Youngest eSports Players To Watch Out For
The eSports industry is enjoying a golden age right now, with millions of viewers watching the global tournaments and multi-million prize funds up for grabs for players.
The genre is being re-defined on a daily basis by some incredibly talented and incredibly young players. Let's have a look at the top 5 youngest eSports players who have helped revolutionize eSports gaming. Just try not to think about how you wasted your teen years…

Benedict "MrKCool" Ward – 14 Years Old
In April, 2016, Ward became one of the youngest ever professional eSports players to be signed up to a team.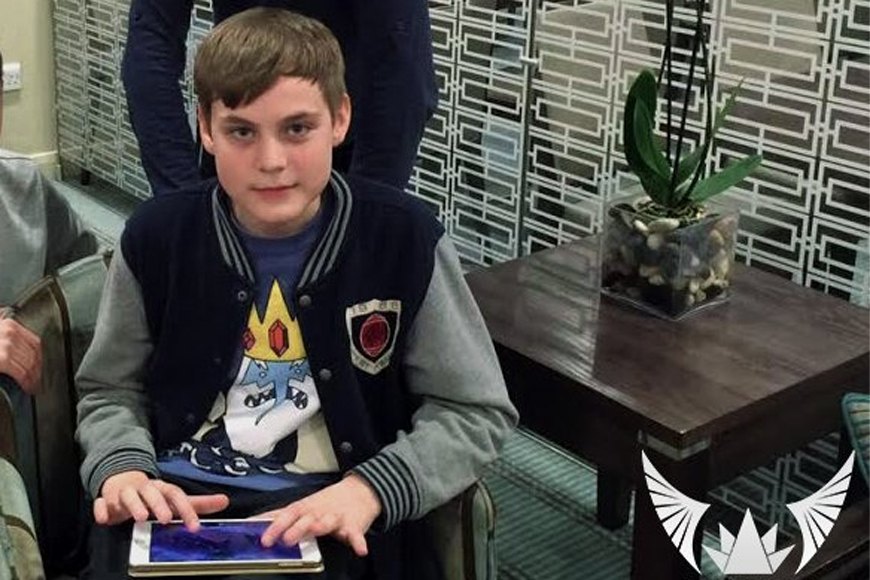 The Vainglory prodigy signed on the dotted line for Mousesports in a deal that also saw the pro gaming team snap up the Rebirth of an Empire roster. This included other talents such as Orkan "UpFyr" Bolat, Deniz "nettetoilette" Heinzelmann, and Alican "GreatkhALI" Uzum.
Ward had earned a reputation for being an elite Vainglory player during his time with Rebirth of an Empire. As a key part of that team he won the Vainglory Master Series and finished third place in the European Winter Live Championship.
At the time of the deal, Ward was quoted as saying "We have risen to the pinnacle of Vainglory with a homegrown group of awesome players, of which I am proud to be a part."
He added "Joining Mousesports is a huge window of opportunity and excitement for all of us."
Ward has since gone on to earn $2,083 in career winnings and recently sealed victory at the VGL Challenger Series Europe in Spring 2017.
Not a bad return for a child who is only just old enough to watch Rick and Morty.
Anathan "ana" Pham – 17 Years Old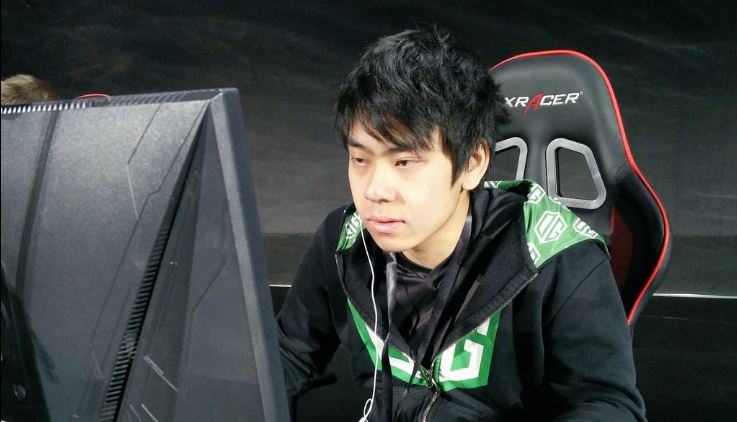 Pham is one of the youngest players in eSports history to make it onto the top 100 of the highest career earnings for an eSports player under the age of 18.
At just 17 years old, the Australian player has carved out a superb reputation on Dota 2. During his time playing the game professionally, he has pocketed $604,739 from 15 tournaments. The first prize win coming back in 2016 when he was just 16 years old.
The prolific eSports professional has a number of stunning wins on his resume already.
The Boston Major 2016, NEA Beijing 2016 (Dota 2), The Kiev Major 2017, Elimination Mode 2.0, and Elimination Mode 3.0 are all recent successes for Pham.
Competing at The International 2017 with Team OG was also a career highlight for the youngster who clearly has a long time left to achieve a lot more.
In an interview with ESPN, Pham said "[My parents] were very against [going pro], but I had a supportive brother, so he helped me."
He continued "They're pretty cool with it now. Now they support me. It's really cool."
Cuyler "Huke" Garland – 17 Years Old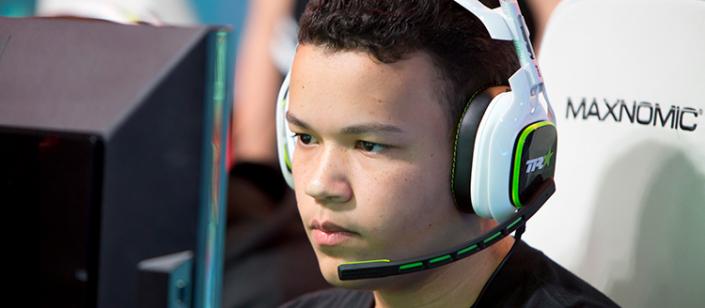 It is not often that you can claim that a 17-year old is experienced within their field of expertise. Well, this professional Halo player might not be old enough to even go to college but he has still already managed to amass career earnings of $201,257 from eSports gaming.
His career has been active since 2014 and he has competed in 48 tournaments to date. Huke's biggest single win came in 2016 when he won $62,500 at the Halo World Championship on Halo 5: Guardians.
Garland has also been known to participate in Call of Duty: Advanced Warfare tournaments, so versatility is also one of his finer qualities.
In an interview with Red Bull, Garland expressed his frustrations at being ineligible to compete at some tournaments because of his age at the time.
The article stated "At just 15 years old, Huke is unable to compete at international events like Gfinity and most importantly, he isn't able to compete at the Call of Duty Championship, the biggest event in CoD every year with a million dollar prize pool. He can't compete at these events until he's 18 due to international and prize eligibility rules."
Leonardo "MKLeo" Perez – 16 Years Old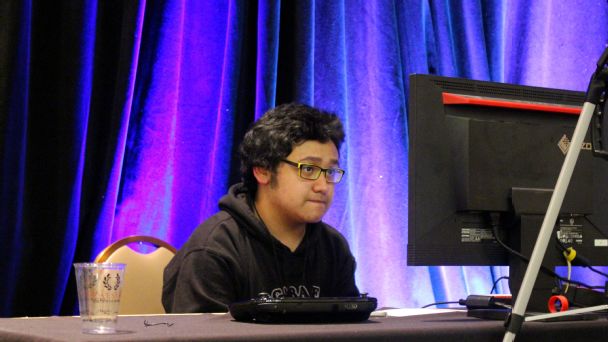 Can you remember what you were doing at 16 years old? Well, we bet you weren't stacking up career earnings worth £47,657 like Mexican professional Smash player Perez.
It's been a glittering career for Perez already. He might not have many major honours on his resume yet but he is collecting those first-place prizes at tournaments quickly and steadily.
His biggest win was $20,000 at the GameTyrant Expo 2017. However, he has added to that with 17 other tournament wins. Winning has become a habit for this youth prospect.
A RedBull.com article stated, "At just 16 years old MKLeo has already made a ton of cash, and looks set to earn even more in the coming years…winning 2GGT: ZeRo Sage netted him $5,480, and winning Genesis 4 won him $5,060. Other wins at Canada Cup 2016, Smash Factor 5 and Genesis 4's doubles competition all netted him over $1,000 each."
David "Deevo" Morrow – 17 Years Old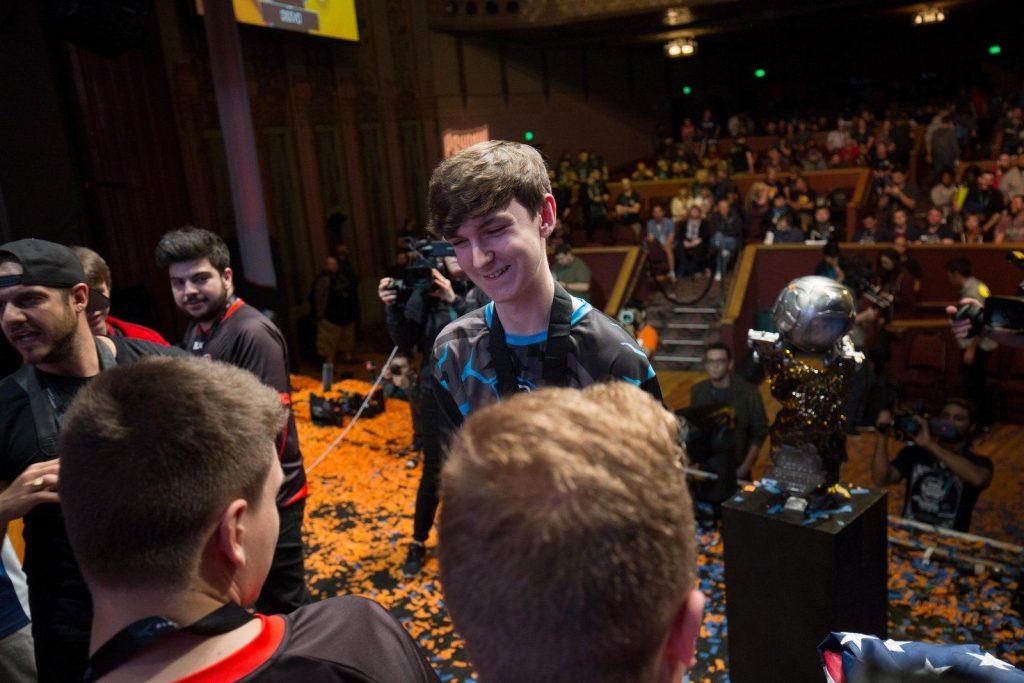 Rocket League is far from the most famous eSports game but it hasn't stopped 17 year old Morrow from creating a career for himself in eSports.
The British professional has earned $37,850 so far and is a veteran at the RLCS Season Finals every year. 17… and a veteran… it's enough to make you laugh and cry.
His biggest single prize win was first place at the RLCS Season 3 Finals in 2017, where he took home $18,333.
Even though he is only just old enough to learn how to drive a car in the UK, Morrow is ranked 50 in the highest earning UK eSports players. Not bad for a game that lacks the profile and prize pools of other eSports such as Dota 2, League of Legends, and Starcraft II.
A biography piece on Morrow states "Deevo started playing in early July 2015 after his friend told him about the game. He significantly improved his skill at the game by watching pros."