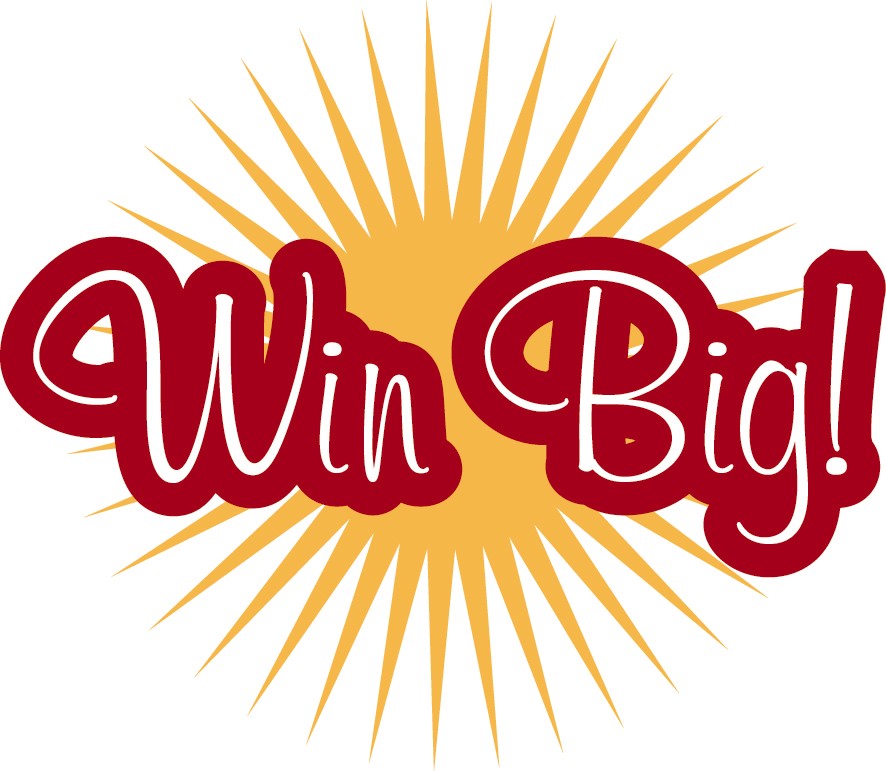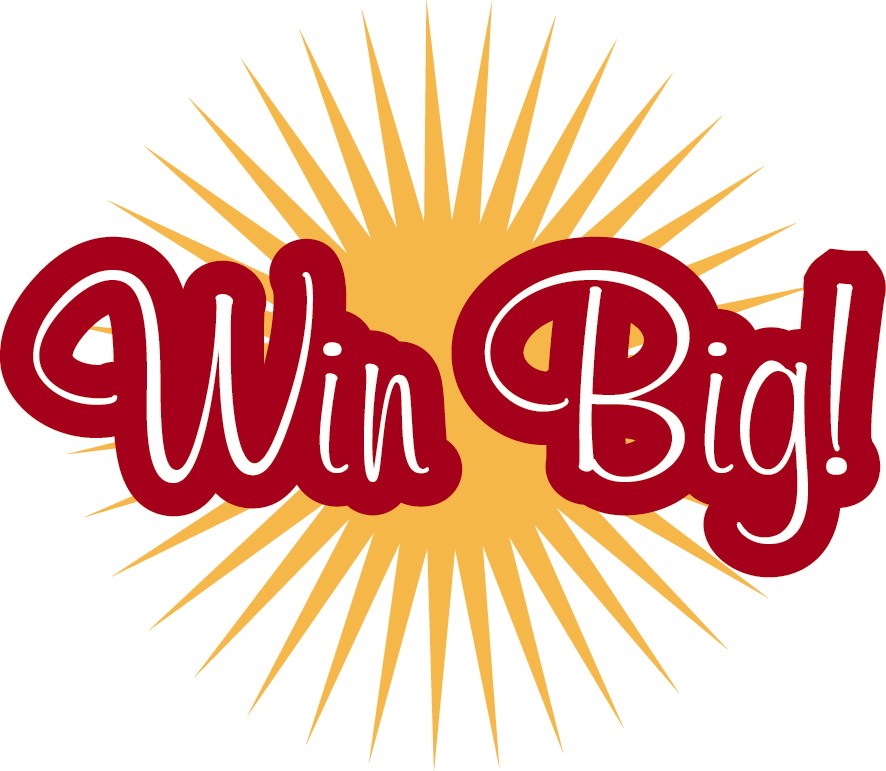 We've all dreamt of hitting a Megabucks jackpot in a land casino, a huge online jackpot, or just having an amazing night (or two or three) of good luck at poker, blackjack or craps. Dreams do come true for some, though not all of them have the good sense to hold on to their incredible winnings. Let's take a look at some folks who won crazy big, even if a few of them, amazingly, managed to blow it all back.
Biggest Online Casino Winner: $38 Million
If there's anything better than winning double-digit millions, it's doing it in your jammies at home. For one lucky Norwegian player – identified only as "Peter" – that possibility became a reality when he hit the largest progressive online jackpot ever: 11.7 Norwegian krone, which translates to more than $38 million.
He hit the crazy lucky win while playing an online slots game called "Arabian Nights"; apparently the Internet casino's slogan was "Anything can happen." Talk bout truth in advertising.
Biggest Poker Tournament Casino Winner: Antonio Esfandiari One Drop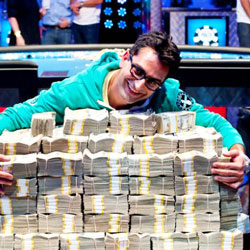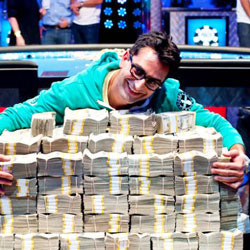 Winning any poker tournament – live or online – is always a huge thrill, but can you imagine walking away with $18,346,673? Already a successful and recognized poker pro, Antonio Esfandiari bet big and won big to take home the largest purse in poker history in 2012. Investing $1 million a piece, just 48 mostly top players competed in the The Big One for One Drop, a charity fundraiser that fell at the end of the World Series of Poker's tournaments that year. While 11.111 percent of the entry fees went to the charity, the top player prize was obviously staggering.
As if the prize money wasn't enough, Esfandiari also took home a special edition platinum bracelet, which went to his dad (after all, he could certainly afford all the bracelets he wanted after that win). The One Drop made for Esfandiari's second career WSOP title and brought his total tournament winnings to $23,245,828, the most any player has ever won in organized poker tournament history.
Biggest "Turned $50 into $40 Million and Back Into Nothing Casino Winner/Loser": Archie Karas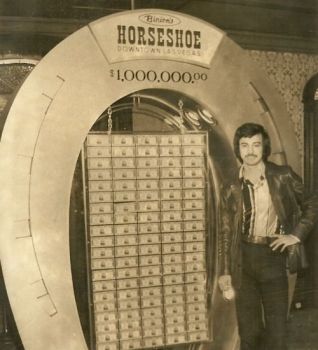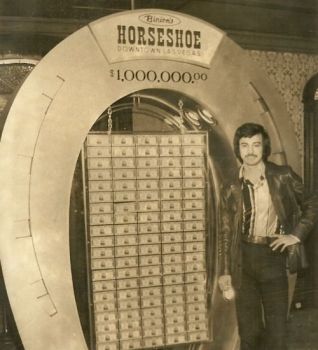 Certainly, no one is more infamous for amazing good fortune followed by stultifying stupidity than legendary Las Vegas gambler Archie Karas.  Arriving from L.A. to Las Vegas in 1992 with, supposedly anyway, just $50 in his pockets, by three years later, the already known-to-bet-huge gambler had bet his way into an incredible $40 million fortune, courtesy of the Sin City casinos.
His games of choice were poker, baccarat, pool and craps; and his betting style was big, bigger, biggest. But the same thing that made him this insane fortune also lost it for him; they say it only took three weeks in 1995 for Mr. Big Shot to lose every cent of his $40 million heater.
Karas still plays around Vegas, but his playing style is a little less fiery since being categorized as the Biggest and possibly Stupidest Gambling Loser of All Time.
Biggest Incredibly Stupid Gamble That Paid Off Winner: Ashley Revell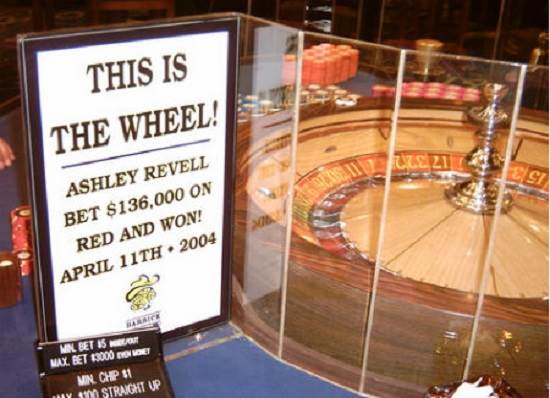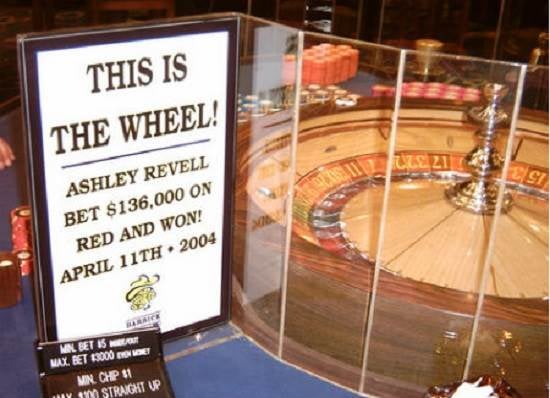 Is it brave or idiotic to sell everything you own – including your abode and most of your wardrobe – and leave London for Las Vegas with the proceeds of $135,000? Ashley Revell made this rather inexplicable decision about 10 years ago, and even more amazingly, it paid off for him. Placing the entire $135K on Red on a roulette wheel at the Plaza Casino downtown, Revell doubled his money, reportedly tipped the dealer just $600 (less than .05 %), and went on his merry way. He probably made a bit more being featured in a few documentaries about his crazy decision; it's unclear whether a short-run British TV show, Red or Black, created by television wunderkind Simon Cowell, netted him any profits, although Cowell credited Revell with the idea for the show.