Why Liverpool Are The Value Selection To Win The 2019-20 EPL
The 2018-19 soccer season seems to have finished just days ago – but 2019-20 is already upon us. Fans of English Premier League teams have spent the summer wondering how their favorites will fare.
Sportsbooks all over the world are only too willing to oblige any of those supporters who want to back their opinions with hard cash.
And one wager absolutely leaps out as being extremely tempting.
Check out the Outright market to win the EPL. You will see Manchester City is already odds-on to make it three English titles in a row.
But take a look behind City in the betting at the odds about the rest of the so-called "Big Six".
Now, in the latter stages of the 2018-19 season that label looked to be a prima facie case of extreme exaggeration.
While City and Liverpool staged an extraordinary toe-to-toe battle, matching each other victory after victory, the four clubs below them staggered and flopped over the finish line.
Ultimately, the gap between the top two and the rest was an astonishing 25 points. What are the chances of any of that supposedly illustrious quartet making up that ground next season?
Very little, you have to say.
Tottenham played well for long stretches of its first Champions League final, but ultimately Liverpool was the superior side. Doubts continue to dog the future of Spurs manager Mauricio Pochettino, and the questions over his long-term commitment to the club will continue after a summer in which his squad has not been significantly strengthened.
As for Chelsea, who knows? The club went from 10th place in 2016 to the title a year later, but the sense remains of a side in transition, albeit one capable of capturing silverware with a baffling regularity.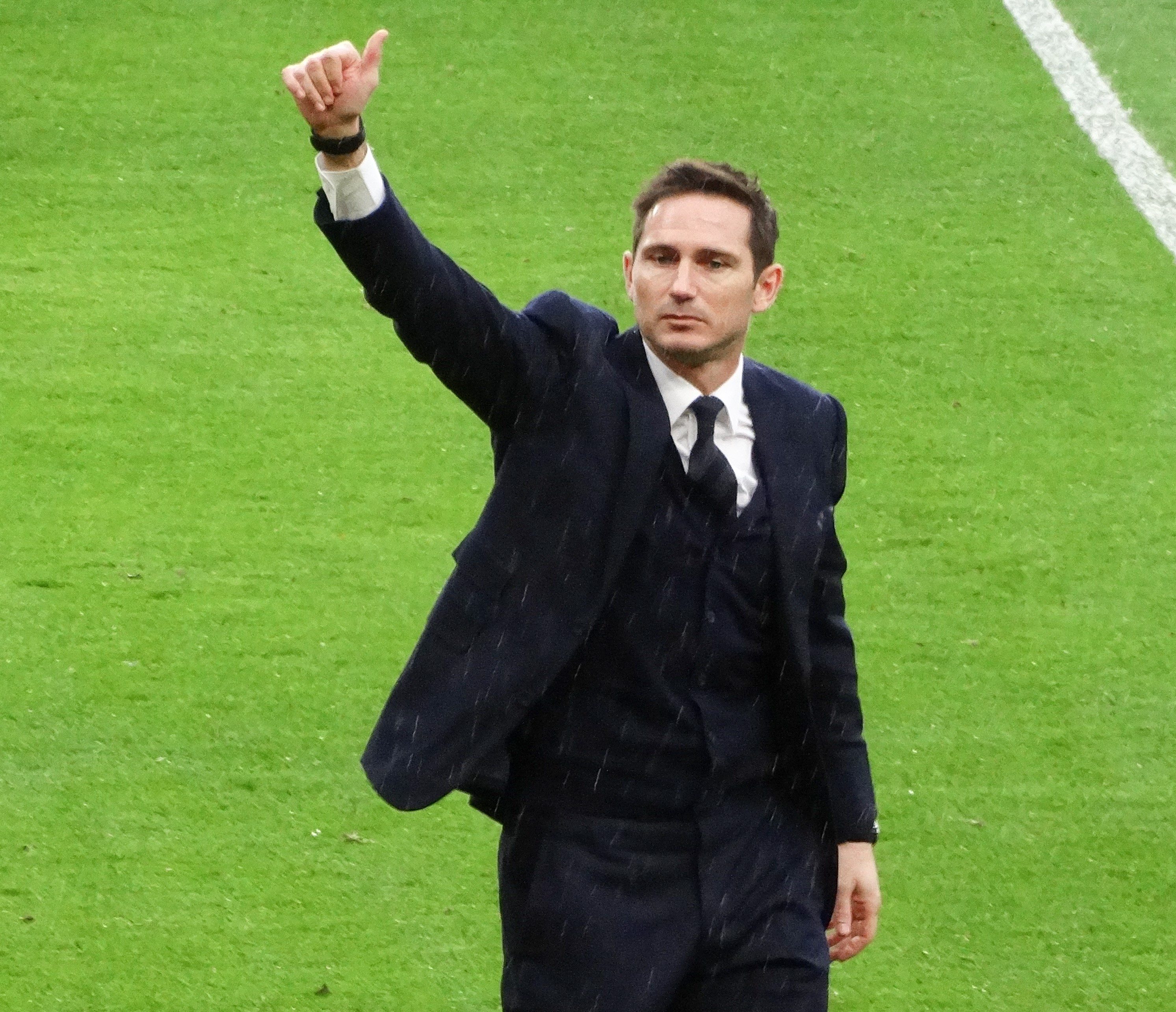 The return of club legend Frank Lampard as manager (above) has given fans a huge boost in morale. But the departure of Eden Hazard and the arrival of a transfer ban have not. The club is left with a new boss and a squad full of undoubtedly talented but inexperienced young stars. Fun to watch, but not the usual template for a title challenge.
Arsenal and Manchester United, who both missed out on the top four and Champions League qualification, look like teams a long way from being able to mount a title challenge. Arsenal's mental fragility showed itself again in the Europa League final defeat by Chelsea, while United's season imploded alarmingly in its concluding weeks.
Neither club has since restructured its squad radically enough to suggest they will trouble the top two.
While teams like Leicester, Everton and Wolves may make a serious effort to break into the top six, it's unrealistic to expect any of them to challenge for the title itself. Sorry Leicester, you had your lightning-strike once-in-a-millennium moment in 2016.
So we have to conclude that the race for the EPL summit will be fought out between just two clubs: City and Liverpool.
City and its manager Pep Guardiola have set a wonderfully high benchmark with its performances in the last two seasons. This is a terrific side to watch, brimming with skill, pace and goals. It has dropped just 30 points across the last two seasons and finished 2018-19 with an unprecedented domestic treble of trophies.
However, there is a very large, echoing gap on the City mantelpiece.
The Champions League remains the obvious prize for a club with City's financial power and ambitions, and Guardiola would love to become the first manager of European champions from three different nations.
When push comes to shove this season, when there is a choice of focus to be made between demanding EPL fixtures and difficult knock-out ties in the final stages of the Champions League, which way will Pep lean?
It will be Europe every time. He has nothing left to prove in England with City, while the cup with the big ears is the trophy he will covet above all others next season.
Especially after the 2018-19 season concluded with four English sides in the two European club finals – but not the City team that finished above all of them in the EPL.
Which brings us to Liverpool. Jurgen Klopp's side was magnificent under the pressure of the closing weeks of the season, with a first title in nearly three decades agonizingly within reach.
Liverpool showed signs of the pressure but, crucially, it did not stop winning. After a goalless draw away to local rivals Everton on March 3, it did not drop another point. It won all of its final nine games before finishing one, just one, point behind City.
A total of 97 points would have won the title in virtually every other season since the Premier League was launched in 1992. This time it was good enough only for second place.
With a young squad that is only going to improve, that experience of staying focused and successful under the severe pressure of the run-in, and a sixth European Cup in the cabinet – and City's attention focused elsewhere – you simply have to fancy Liverpool to go one better next time.
And yet, while City is odds-on, Liverpool can be backed at about 5-2 (3.5) to lift the English crown in the Spring of 2020.
Ah, some observers say, but Liverpool will be away in Qatar in December playing in the Club World Cup. Surely that will harm its domestic form?
Sounds like an argument… but the last four English teams to play in the tournament, including Liverpool itself in 2005, recorded a better points-per-match average in the five games after the event than the five before. This is not a commitment that is likely to derail Klopp's men.
So, payout may be the best part of 10 months away, but this is a bet that should not be missed.