Ranked: The 5 Best Cryptocurrencies for Gambling
Cryptocurrency has been hitting the headlines in recent months with the recent erratic price shifts of Bitcoin. It is easy to get confused with these digital form of payments so if you want to use it to gamble online which option is best? Let's take a look.
What Is Cryptocurrency?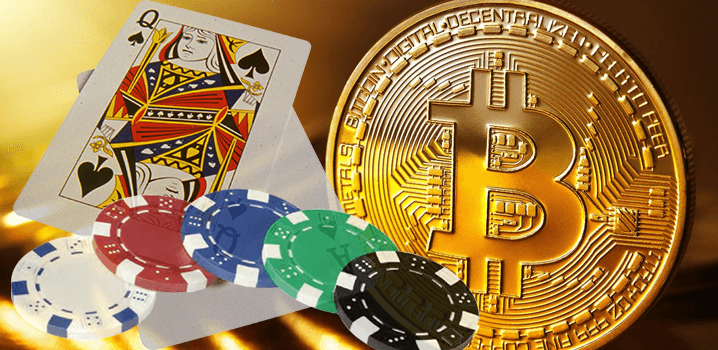 If you don't know what cryptocurrency is by now, you've either been living under a rock or been in a coma for the past few years.
As a digital asset, it is a form of financial transaction using cryptography. This allows it to secure transactions, create new units, and verify the transfer of any existing assets.
The first decentralized cryptocurrency was Bitcoin. It was created back in 2009 by the anonymous Satoshi Nakamoto. Since its introduction, a number of alternative cryptocurrencies have been launched. These are also named as altcoins or virtual currencies.
It is now estimated that there are over 1,300 cryptocurrencies are in circulation.
The Elite
In order to gain some understanding of what the best cryptocurrencies to use for gambling would currently be, we need to shortlist those that are the most popular.
Out of the hundreds upon hundreds of digital currencies that exist right now, we can narrow them down to the elite few.
Bitcoin, Ethereum, Ripple, Litecoin, and Dash are arguably the five most prolific cryptocurrencies on the market today. So, let's explore what they are exactly.
A Brief History of Each Coin
To start, you will want to have a bit of background knowledge on each of these five cryptocurrencies. There is a large chance you might well have heard of one or two of these cryptocurrencies but not necessarily all of them. So how did they all come to exist?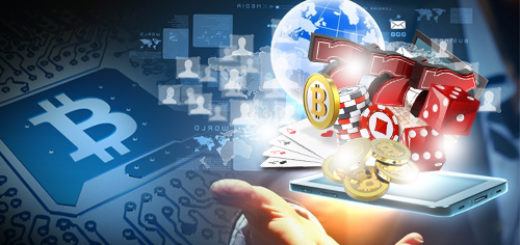 The first sign that Bitcoin was to be created came on 18th August, 2008 when the domain name Bitcoin.org was registered. A couple of months later a paper entitled "Bitcoin: A Peer-to-Peer Electronic Cash System" by Satoshi Nakamoto was circulated on a cryptography mailing list.
The Bitcoin software was released as an open source code and in January 2009 Nakamoto created the first ever block on the chain called the 'genesis block'.
It changed the face of the economic environment forever. Almost 50% of cryptocurrency transactions now involve Bitcoin.
Ethereum was relatively late to the cryptocurrency party with its release not coming until 30th July, 2015. It essentially borrows a lot of its identity from Bitcoin with the Nakamoto design being slightly modified.
The cryptocurrency was originally proposed by programmer Vitalik Buterin back in 2013. Development was then funded by a crowd sale until August 2014.
When the system went live it had 11.9 million coins already circulating. This is equal to approximately 13% of the number of coins now circulating.
Initially released in 2012, Ripple is constructed upon the distributed open source internet protocol and native cryptocurrency named XRP.
Its first days of development can be traced way back to 2004 when developer Ryan Fugger created RipplePay.com. The idea was to create a decentralized currency that people could use within their own communities. A new system was inspired by this work and Fugger passed on the leadership of the project to the duo of Jed McCaleb and Chris Larsen who created OpenCoin.
Investors in the firm came in the form of Andreessen Horowitz and Google Ventures. The company changed its name to RippleLabs and, using the original concept by Fugger, the Ripple cryptocurrency was released.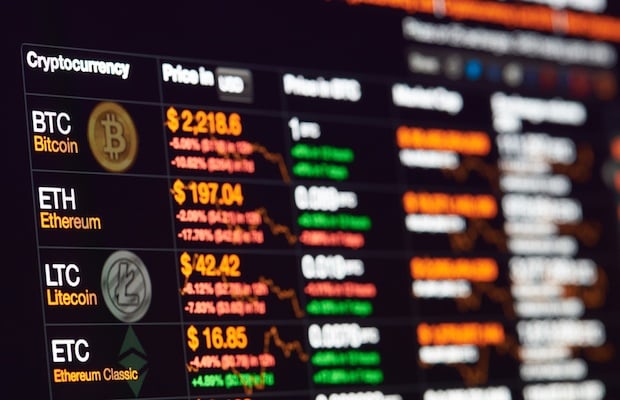 This peer-to-peer cryptocurrency hit the market not long after Bitcoin on 7th October, 2011. The open source software was launched using the Bitcoin design as a template. In fact, the entire structure of Litecoin is almost identical to Bitcoin. It only took two years before Litecoin hit a $1 billion market capitalization. In May 2017, Litecoin became the first cryptocurrency to adopt Segregated Witness in order to fix the issue of malleability.
If you were following cryptocurrency a number of years back, then you will probably know Dash as its previous name Xcoin that was released on 18th January, 2014.
The name was then altered to DarkCoin but this was re-branded to Dash. Incredibly, 1.9 million coins were mined on Dash during its first 48 hours of release.
Dash reputedly boasts the most active altcoin community in the world.
Pros and Cons of the Best
Bitcoin
Pros
Bitcoin is the most widely accepted cryptocurrency in the world. Bitcoin-specific gambling sites even exist to cater for Bitcoin users. You are not short on options.
Due to its popularity, Bitcoin is unlikely to disappear any time soon. It also means that if you encounter any issues, its large community of users will be able to help you with your problems.
Cons
Large Transaction Fees. Unfortunately, where there is demand, there is money to be made. Block mining can take 10 minutes, so miners will prioritize the larger fees knowing that time is money. Do you want that every time you need to deposit funds?
High Market Value. If you bought Bitcoin back in 2011 at $30 each then well done. Sadly, the current price is approximately $6,000 each. So, unless you already have Bitcoin in your possession it will be expensive to purchase. That's one expensive gambling session.
Ethereum
Pros
Due to its structure of ethers being required to execute code on Ethereum, it means that the long-term potential of the currency is far more sustainable than others on the market. So your Ethereum gambling transactions will remain valid for a very long time.
Close Links to Edgeless. The Edgeless gambling tokens are proving to be a revolutionary factor in online gambling by minimizing the house take on bets.
Cons
Limited Value. The value of Ethereum is limited because of the link between ether and Ethereum. There is technically no limit to the ether supply which means demand will always be satisfied and this could limit its maximum price.
Ripple
Pros
Sound Investment. Money follows money. The investors in Ripple such as Standard Chartered Bank and Google Ventures show there is confidence in its design.
Secure and Anonymous. Ripple is probably the closest to a bank institution that you will find on the cryptocurrency market but it remains secure and anonymous, away from the hands of the financial institutions.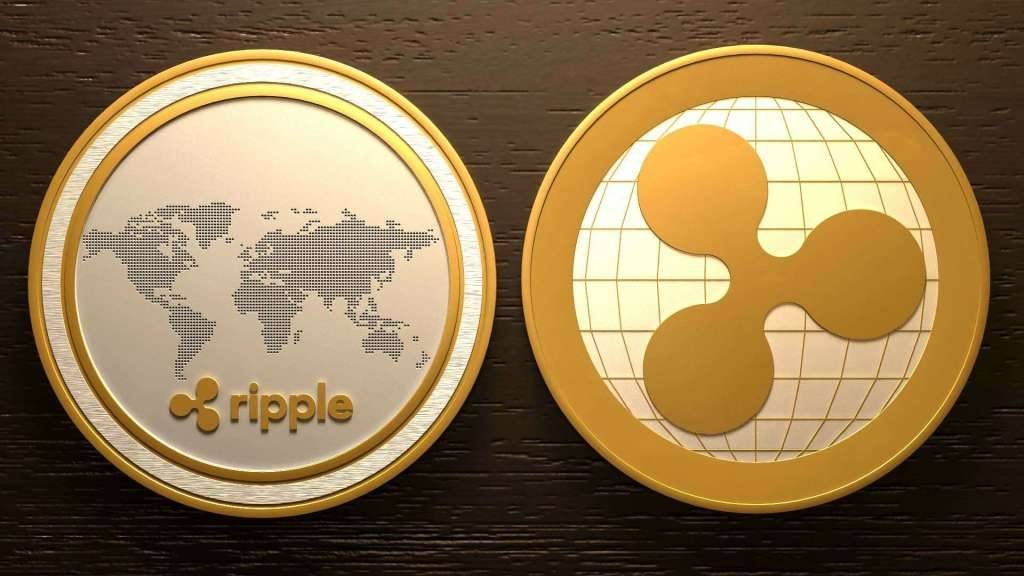 Cons
Ripple is actually centralized and private so it steers clear of the decentralized notion that made other altcoins so appealing. There is a small risk that it could be exposed to manipulation. Do you want cheats to get their hands on your winnings? Thought not.
The Ripple Network allegedly has a shelf life. This is reportedly hundreds of years but it has not been confirmed. Theoretically, it could potentially disappear at any day leaving gamblers short on funds in their own casino accounts.
Litecoin
Pros
Bitcoin but better. This is essentially a Bitcoin modification with smaller transaction fees. Mining is simpler and this means miners do not charge so excessively. Perfect for gamblers that transfer funds between accounts frequently.
Google Experience. The brains behind Litecoin is that of a former Google employee. This suggests that it is something that will be around for a long time.
Cons
Bitcoin has learned from Litecoin. The introduction of Segregated Witness by both cryptocurrencies has seen the differences between them reduced. Litecoin has now more or less become Bitcoin but less popular.
Dash
Pros
Quick Send. Transactions can be completed in a matter of minutes. Ideal for gamblers that require a quick deposit.
User-friendly. Dash is aimed at ordinary members of the public so the user-friendly design has been at the forefront since its release. This can be vital for gamblers.
Cons
Block size limitations. Unfortunately, the block size of Dash is limited to 1MB. This puts a cap on its availability and does limit its potential.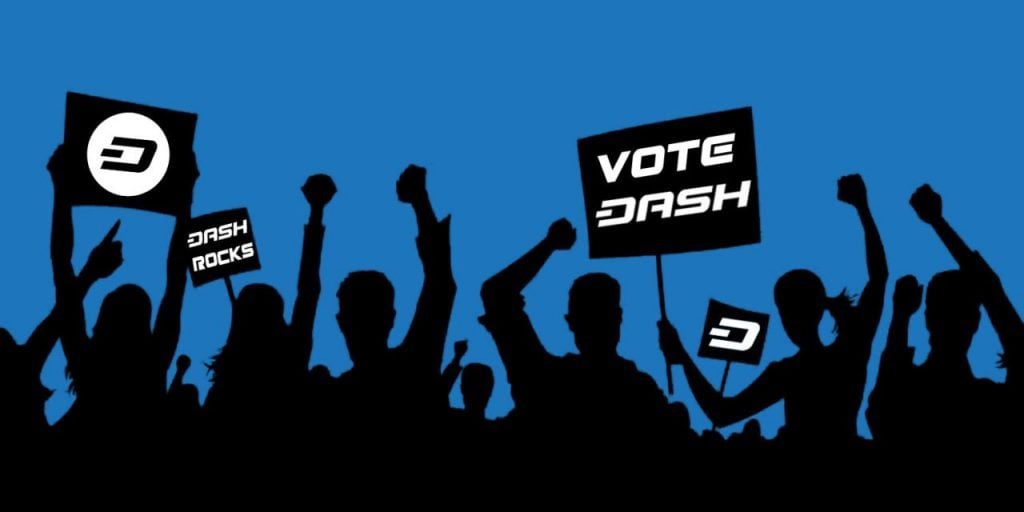 The Verdict
All of the cryptocurrencies have their advantages and disadvantages when it comes to gambling online. Although, the inexperienced head might see that Bitcoin casinos are on the rise and there is a reason for it being the most popular digital currency market.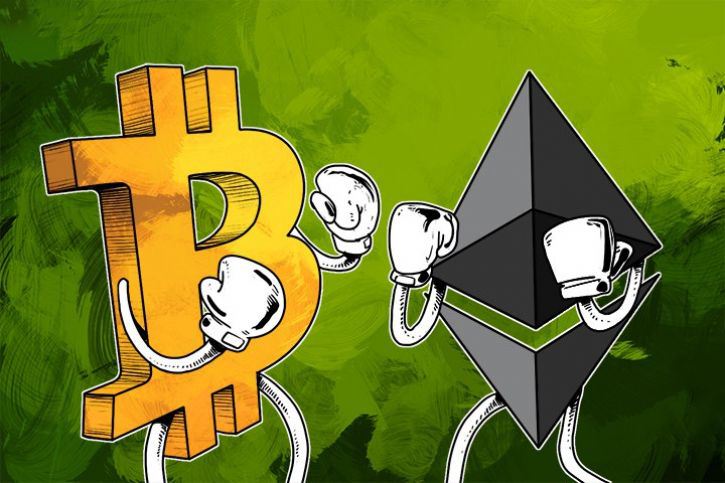 Dig a little deeper and even though Bitcoin might be the most convenient cryptocurrency to use for gambling online right now, it is not the future.
The evolutionary steps being taken by Edgeless using Ethereum is a game changer. It's giving the power back to the players. If you want to get ahead of the game then Ethereum is the cryptocurrency to try out.