Total War: Arena Is Here and It's Awesome
The highly-anticipated release of new strategy game Total War: Arena has finally arrived with an open beta launch on Microsoft Windows kicking off this week.
Developed by Creative Assembly and published by Wargaming, the first free-to-play game from the Total War series is based completely around online multiplayer gameplay. Aspects of both real-time strategy and multiplayer online battle arena games are present within the game.
Total War: Arena will allow players to compete in 10 versus 10 battles with each player taking control of three units each. Each unit possesses more than 100 warriors. This ensures that online multiplayer battle arena gameplay is taken to a whole new level.
The beta release gives players access to a new army in the Carthage, led by the legendary Hannibal Barca. These will be added to the current selection of armies representing the Romans, Greeks, and Barbarians.
Full Release Imminent
A confirmed release date has not yet been revealed by the publisher but the landing of the beta version hints that a full launch can't be far off. All progress achieved during the beta will also be carried forward into the full launch version too.
The beta is certain to whet the appetite of players that are desperate to get their hands on the full game.
This latest edition of the Total War series comes just a matter of months after the most recent main game release in the series in the form of Total War: Warhammer II. That game hit the market back on 28th September, 2017.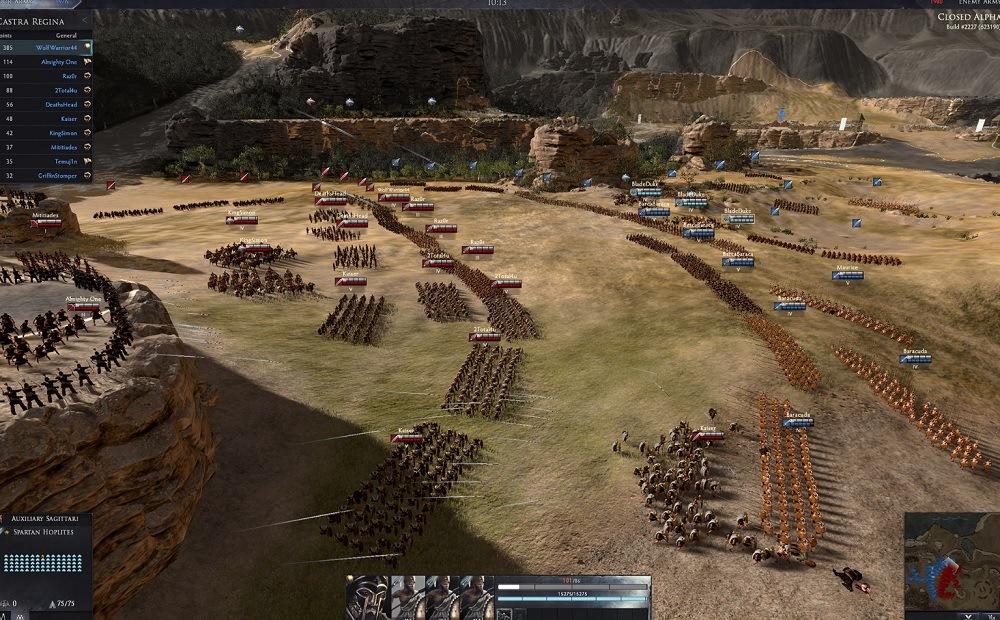 A Game with History
It is a series of games that has sold a total of more than 20 million copies since the first version of the game, Shogun: Total War, was released back in June 2000. There have been 13 editions of the game released over the years along with 4 spin-off titles.
This particular game was created as a free-to-play title after a strategic partnership involving Wargaming, SEGA, and Creative Assembly was announced back in November 2016 with a view to launching a new Total War game.
Brains Behind the Operation
Creative Assembly is behind an array of titles such as the Total War series, Spartan: Total Warrior, Viking: Battle for Asgard, and Alien: Isolation. It remains a subsidiary company of SEGA after a takeover back in 2005.
Wargaming has previously been associated with top battle arena titles such as World of Tanks, World of Warships, World of Warplanes, Master of Orion, and Hybrid Wars as part of an impressive portfolio.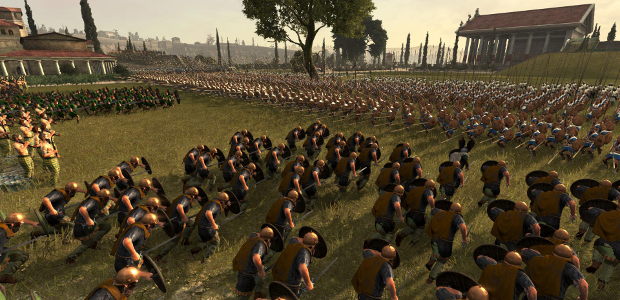 The company boasts of providing more than 18 years of game development experience with 150 million players enjoying their games across the world.
Free-to-Play MMO are the Future
Free-to-play mass multiplayer online games are becoming big business around the globe. Titles such as Runescape 3, DC Universe Online, Guild Wars 2, Rift, Star Wars: The Old Republic, and Neverwinter have captured the imagination of a new generation of players.
If this latest incarnation of Total War proves to be a commercial success then it could pave the way for further titles making the leap into the free-to-play market. The global PC/ MMO gaming market saw revenues hit $30.7 billion in 2017. That figure is expected to rise by the end of 2018.
Key Quotes
Evgeniy Shukin, of Wargaming, said, "We are proud and excited to share the results of our work with players all around the globe."
He added, "Together with beta testers, we've crafted a game that easily lets newcomers jump in and start battling, while fulfilling the promise to seasoned veteran strategy players who have been at war for years."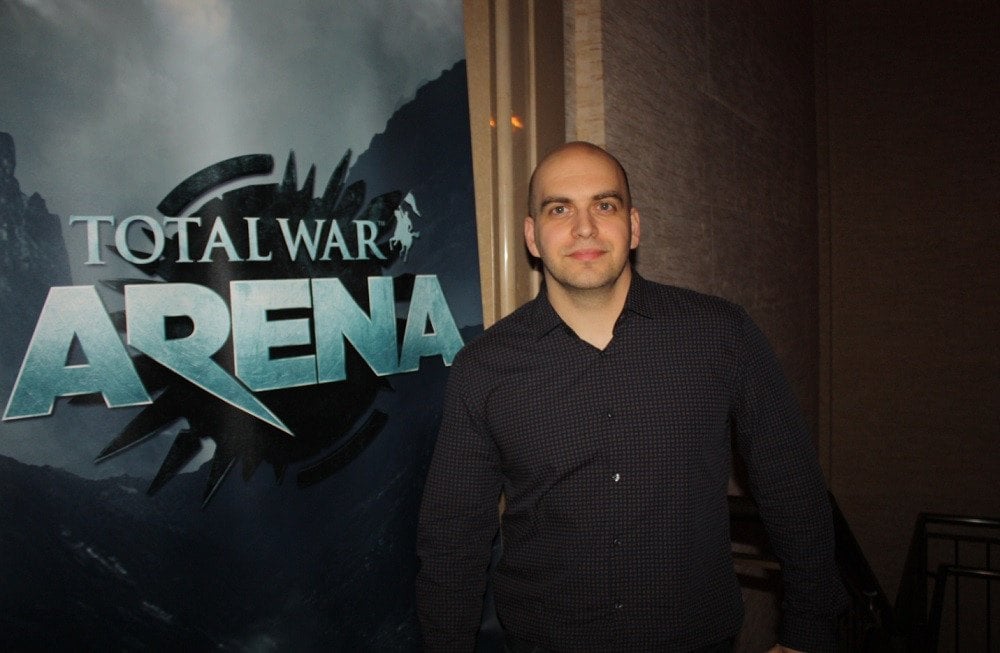 Creative Assembly's Game Director, Gabor Beressy, stated, "A passion for history and multiplayer gaming, combined with years of fine-tuning and hard work from both our developers and our valued players, has gone into bringing this Open Beta to the public."
Beressy continued, "We can't wait for new players to try out this unique Total War multiplayer experience, while we work on more factions and features to add to the Total War: Arena experience."