Top 10 Poker Players to Follow on Twitch
Although Twitch started as a platform for streaming video games, in recent years, it has expanded quite a bit, with people streaming all sorts of different content.
Online poker is not an exception, and many players are picking up a lot of interest from the viewers and continue to stream on Twitch regularly.
However, the content of their streams differ quite a bit. Some of them are more educational and geared towards newer players looking to learn the game. Others are hosted by players who like to show their tournament sessions and share their progress with the audience. There is a bit of everything thrown in the mix.
In this article, we'll look at the top 10 poker players to follow on Twitch. If you've been a poker fan, you've probably heard of these names before, but you may not have been aware that you could also watch them live and learn from their experience.
Whether you enjoy watching online poker or you'd like to get some knowledge for free, these Twitch poker player streams are well worth checking out.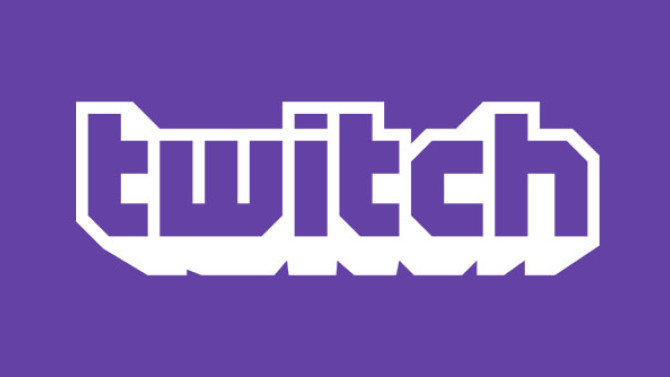 Jaime Staples is one of the most active poker streamers around. He usually broadcasts five days a week, and his streams are both entertaining and educational.
Going under the Twitch name "PokerStaples", the Canadian player has managed to gather quite a following and the number of people tuning in increases constantly.
Born in May of 1991, Jaime Staples has had a fair amount of success in his poker playing career, winning well over $800,000 in online tournaments, which are his game of choice.
He discovered poker in 2009 and, like many, started off playing various freerolls, growing his bankroll and improving his skills in the process. Staples first started streaming on Twitch in 2014 and never looked back.
Gg. Waiting for proper stream for victory pic.twitter.com/3gcsy6ZATm

— Jaime Staples (@jaimestaples) September 1, 2019
Best for: Those looking to learn the game and improve their poker knowledge. Staples doesn't shy away from sharing his insights about various interesting spots and he is also very active answering questions from his viewers.
Twitch followers: 125,600
Jonathan Little is best known for his free educational streams. He has a training website and has published several poker books, which speaks loads about his credentials.
Little has also amassed more than $6.5 million in live tournament earnings, so those looking for some insights can definitely find it on his Twitch channel.
Best for: Novice players and those with some experience, but who are looking to expand their poker strategy knowledge. The stream runs several times a week and those joining in can also take advantage of some free coaching videos, as well as take part in the free league taking place on PokerStars.
Developing Initial Reads – A Little Coffee with Jonathan Little, 9/4/2019 https://t.co/mkgX3fPp0g

— Jonathan Little (@JonathanLittle) September 4, 2019
Twitch followers: 7,600
A member of PokerStars Team Online, Lex Veldhuis is a successful tournament player with significant online results playing under his well-known alias "RaSZi".
Hailing from the Netherlands, Lex is known as a live high stakes player as well, with numerous appearances on various poker TV shows, which certainly helped his Twitch channel grow to where it is today.
At the moment, Lex has almost 180,000 followers on his channel, and the number is constantly increasing. Ever since he started, he's devoted a lot of time to his streams, and he is regularly streaming five days a week, meaning his followers know when to expect to find him online.
In streaming there is no one who inspires me more than DrDisrespect. I'm not tagging him cause I'm not looking for clout, I just want you guys to check him out cause he is awesome

He comes up with so many things that just fit. It's really impressive. https://t.co/R8DGYSw0kO

— Lex Veldhuis (@LexVeldhuis) August 30, 2019
Best for: Both new players looking to pick up some strategy advice and poker fans who simply enjoy watching one of the best at work. The member of the Dutch Poker Hall of Fame, Lex plays all sorts of high stakes tournaments, primarily No Limit Hold'em, with other variations like PLO occasionally added to the mix as well.
Twitch followers: 181,500
Parker Talbot, going under a well-known nickname "tonkaaaap", is by far one of the most popular poker Twitch streamers.
One of the best online tournament grinders, Talbot has amassed more than $3 million in tournament cashes throughout his career, and he is still going strong.
One of the most active streamers around for a long time, "tonkaaaap" has scaled back somewhat but his channel certainly hasn't.
Nice little bag for the boys here in the 10k. 248,500 from 50k start coming back to 1/2500/2500 tomorrow. I WANT TO WIN A LIVE TOURNAMENT!!! pic.twitter.com/2ZDeFL6rgZ

— Parker Talbot (@tonkaaaap) August 30, 2019
While many of the streamers have achieved their popularity because of the educational aspect, Talbot has made his claim to fame by being one of the more entertaining and engaging players out there.
Best for: Entertainment. His streams are a lot of fun, and he puts effort towards making viewers feel at home while watching.
Twitch followers: 97,700
Jason Somerville, aka "JCarver", is another well-known name in the poker streaming community.
Somerville, who has won well over $3.5 million in live tournament cashes as well as a WSOP bracelet to his name, started off running his own Twitch channel, which found a lot of success with the viewers.
After a while, he moved on to create Run It Up TV, a dedicated poker Twitch channel which is the only one with more than 200k followers and growing.
we're about to get started in our first ever $20/$40 8-game #RIULive home game!

come hang out with us on https://t.co/SC8PJ5hBeh pic.twitter.com/9DScCeqyfr

— jcarver (@JasonSomerville) July 11, 2019
Best for: Players looking for fun content that teaches you something at the same time. Somerville is one of the best all-around streamers, so those keeping up with the channel can look forward to entertaining as well as educational content.
Although a majority of games on the stream are poker tournaments, some other variations such as cash games are added to the mix from time to time.
Followers can also join the PokerStars Home Games Run It Up club where they can play in special events against other fans.
Twitch followers: 232,400
Residing in Vancouver, Canada, Courtney "courtiebee" Gee is a full-time tournament grinder and a very popular Twitch streamer.
Courtney is a member of PartyPoker Team Online alongside the like of Jeff Gross and Patrick Tardif.
What's on your mind? Come tell me a story and I'll return the favour by stacking some chips. https://t.co/epJF7TbSQX pic.twitter.com/Ef5mgaWjL2

— Courtney Gee (@courtiebee) September 3, 2019
Although Gee is an excellent player in her own right with some significant result, her stream has more of a community vibe to it.
Best for: Having fun. It isn't one of those educational channels, but rather a place for fans of the game to come together, have some fun, and sweat some deep runs as they happen. Of course, like every stream hosted by an experienced player, there is still plenty to learn for those seeking knowledge.
Twitch followers: 40,100
While he may not be a hugely familiar name in the general public, Fernando "JNandezPoker" Habegger is one of the top Pot Limit Omaha players at the highest stakes.
Not many players of this caliber are willing to share their efforts live on Twitch, which makes Habegger's stream even more valuable.
PLO time
♠️♥️♣️♦️ https://t.co/pHMUFOhR8i pic.twitter.com/WERYkgOlRR

— JNandez (@JNandezPoker) August 20, 2019
Best for: Players that don't mind sporadic content. Unlike some of the more professional streamers, "JNandezPoker" takes a more relaxed approach, basically streaming whenever he feels like it.
It does make things slightly less convenient, but if you'd like to take a peek inside a top-level PLO grinder, it is well worth it.
Twitch followers: 18,300
Jeff Gross is another member of PartyPoker Team Online who's been very active on Twitch. Hailing from the USA, Gross is a tournament player with significant results to his name.
His live and online earnings combined are close to $5,000,000. So it's no surprise his channel has many followers.
3 Final Tables at the same time; Saturday Twitch Highlights now up on #YouTube : https://t.co/CLnlNp8EzE pic.twitter.com/fq3M6Hv16D

— Jeff Gross (@JeffGrossPoker) September 5, 2019
Best for: No Limit Holdem and Omaha players. Gross primarily streams his No Limit Holdem and Omaha tournaments with a lot of live commentary focused on strategic aspects of the game.
It makes his channel an excellent destination for everyone looking to learn about either of these two games or simply enjoy some high-level poker with many deep tournaments runs.
Twitch followers: 57,600
Vanessa Kade is an interesting personality who made a transition to poker from being a video game producer for big-name brands like Lucas Arts, Disney, and Bioware.
Although she isn't as high profile as some of the names in this article, Kade has managed to build up quite a following as a Twitch poker player.
Immediately ran into a bunch of coolers and suck outs, and after last two streams losing almost every 70/30+, every big PP, and 2nd nuts < the nuts – these are the few days a month where I am prone to frustration and can't stick it out.

Sorry guys, back in a day or two.

— Vanessa Kade (@VanessaKade) September 6, 2019
Best for: Entertainment and strategy tips. Her streams are truly one-of-a-kind because Kade loves her costumes, and you'll often see her dressed up as a cartoon character, creating an entertaining and light vibe.
On top of that, she's also keen on discussing strategy and talking about online poker in general, so there is also an education element to her channel.
Twitch followers: 14,000
Clearly, the Staples brothers have a natural talent for streaming. With his brother Jaime having one of the biggest Twitch poker channels around, Matt isn't that far behind at the moment and subscribers number is likely to grow given his regular streaming schedule.
His channel even features a counter, showing the exact time remaining until his next stream, which is very convenient.
Also a member of the PartyPoker Team Online, Matt primarily plays mid to high stakes tournaments, allowing viewers to share in on his bad beats, deep runs, and, of course, huge scores.
Quite an accomplished player in his own right with notable online results, those keeping up with the streams can certainly learn a lot from watching him play as he loves to explain his thought process in tough spots.
unreal tournament. Finished 2nd in the $320 6MAX PKO for $25K and my second biggest score ever! #KOSeries @partypoker @PPTeamOnline pic.twitter.com/SASY7M5bO7

— Matthew Staples (@MattStaplesPKR) September 10, 2019
Best For: Players who want to get a better understanding of how pros handle tricky situations.
Twitch followers: 64,200