Online casinos are very serious about maintaining the privacy of their winners, so it is difficult to find out a great deal about those making large wins online. For instance on May 30 in 2002, the first Major Millions winner was announced as Tony P., who collected almost $1.6 million with his win. Nine months after Tony's win, Ronald H. bested that effort with a payout of $1,626,184.56.
Since their big wins, the record has been broken again at Major Millions with a payout of $1,683,526.64 to a Jim L., who was playing at Lucky Nugget Casino which belongs to the Jackpot Madness line of online casi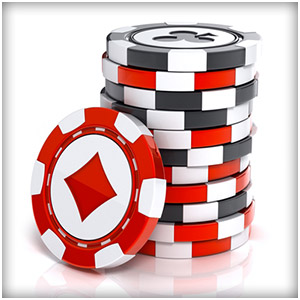 nos.
This winner elected to take his money in a single payout, and he and his wife enjoyed spending some of it on a trip to Barbados, which was an added perk to his winnings. Jackpot Madness is the world's biggest online jackpot for progressive.
Many of the wins at online casinos are not the biggest ever, but they are quite impressive. Many lucky gamblers have wins that exceed $100,000 as a result of playing online, and somewhere someone is winning high stakes right now!
In 2006, a lady won a little over $2 million at 21Nova Online Casino, and this was improved upon by a Dutch player a little more than a year later who brought home $2.5 million.
To date, the biggest online casino win ever might be that by a blacksmith playing at Intercasino. He was playing Millionaires Club Slot, and that proved true to its name when his final award was $8 million and some change.
The next big win could be yours; you could be like the lucky Oregon family who placed a $9 bet on the Super Fortune Wheel to win over $900 thousand. They were playing at Casino On Net for the Party Mega Jackpot. You don't have to be good at math to see the size of the return on this family's bet.
Just remember this; you can't win if you don't play. Check out the many fun and profitable games online today. Gambling online is a lot of fun, and winning just adds to the enjoyment.