Industry Interview: Play'n GO Says the Future is in Augmented Reality
Next up in our series of interviews with the online gambling industry's biggest hitters, is Peter Nikashin, Marketing Manager at Play'n GO.
Play'n GO is one of egaming's most respected slot game developers and they're especially well known for the exciting mobile experience they give to players. Here, Nikashin tells us about how Play'n GO create that seamless mobile environment, why augmented reality is actually more exciting than VR, and why players want more than millions in winnings.
Q: What are the major changes you've seen to the online gambling industry over the past couple of years and what are you seeing right now?
A: Online gaming has developed considerably in recent years with the universal use of HTML5 and increasing demands from players pushing the boundaries of this exciting sector.
We've seen improvements to slots titles, with design standards raised, mechanics tightened, and various unique features and game types introduced to the market. Play'n GO continues to champion gridslots, for example, and with titles such as Viking Runecraft continuing to see huge popularity, there is clearly a demand for more innovative, multi-layered experiences.
Likewise, with mobile now the go-to channel, a premium UX on the small screen is key to a viable product and tools which ensure a fully multi-channel experience have also been prioritized in developers' roadmaps.
OMNY, our groundbreaking tool which allows players to transfer from land-based to digital devices, saving progress along the way and carrying jackpots and free spins with them, is revolutionary for the industry in the flexibility it provides.
I'd expect to see further developments in the area through greater R&D investment on the back of a growing, successful industry.
Q: What trends do you expect to see in online gaming in the near future?
A: There seems to be a trend to gamify slots as much as possible. Games developers are looking at successful mobile games and video games, in general, to see how they can push the average game time of a player further.
Multiple levels, more characters, unique side games and alternatives to reels are all means of doing so, and I'd expect the traditional view of the slot to change considerably in the coming months and years.
Q: Which games never fail to pull in the crowds? 
A: There's a core audience of slots fans who will always enjoy the straightforward nature of the multi-reel, fruit-based slot, and this won't change anytime soon. What's important is that developers don't just churn out new launches with only slight graphical changes to these tried and tested slots.
We must look to deliver a new experience with each game, even if the boundaries are more constrained. We like to think we've achieved this in Mystery Joker 6000 – despite only having the three reels and standard fruit symbols, it has additional bonus features, bet options and charge meters which freshen up the genre.
Q: What games are you most looking forward to releasing in 2018?
A: Two of our blockbuster slots this year will be Sweet Alchemy and House of Doom. We've already seen great success with both of them since their launch.
Both take inspiration from outside of the casino industry, and we look forward to bringing more influences into the slots space throughout the rest of the year.
Q: How do you feel about adding a skill element into slot games and are you working on any skill slots at the moment?
A: We're certainly keeping an eye on the land-based sector which has started to introduce these types of games into their portfolios.
I can see the advantages of it, and innovation is always key to a successful business, so there's no doubt we'll be attempting to introduce skill as a factor in new games at some point.
Q: What are your thoughts on 'unlockable' content, in licensed superhero or movie slot games, for example?
A: Additional content and features are all part of the wider push to increase customer gaming time. In-game objectives and charge bars which can award new content are definitely a key tool for progressive slots developers.
However, it's important these features aren't gimmicks and don't come at the expense of resources spent on the actual quality of the game. Players are increasingly demanding and less likely to be conned by a poor product, and a lazy licensed game will soon be found out.
It's imperative any licensing is done with a purpose as opposed to associating with a big name for the sake of it. Our House of Doom project (released on 13th March to participating operators, available to all operators on 13th June) has seen us work in collaboration with well-known names from the music industry, and we've tied the concept together from the start.
Q: Do you think we will see more of an overlap between console and PC gaming and gambling?
A: Levels and new characters are already being incorporated into games and these are inspired by the immersive and varied nature of console gaming.
Our Viking Runecraft title allows players to climb through slots levels, seeking new characters on the way, all with their own unique abilities. I'd expect to see different versions of this in the coming years, as well as game worlds, where individual slots titles share common themes and reference one another.
Q: Is VR really the next big thing for the igaming industry?
A: VR has been pushing at the door for a couple years now and is still failing to get a foothold in the slots space and wider gaming industry.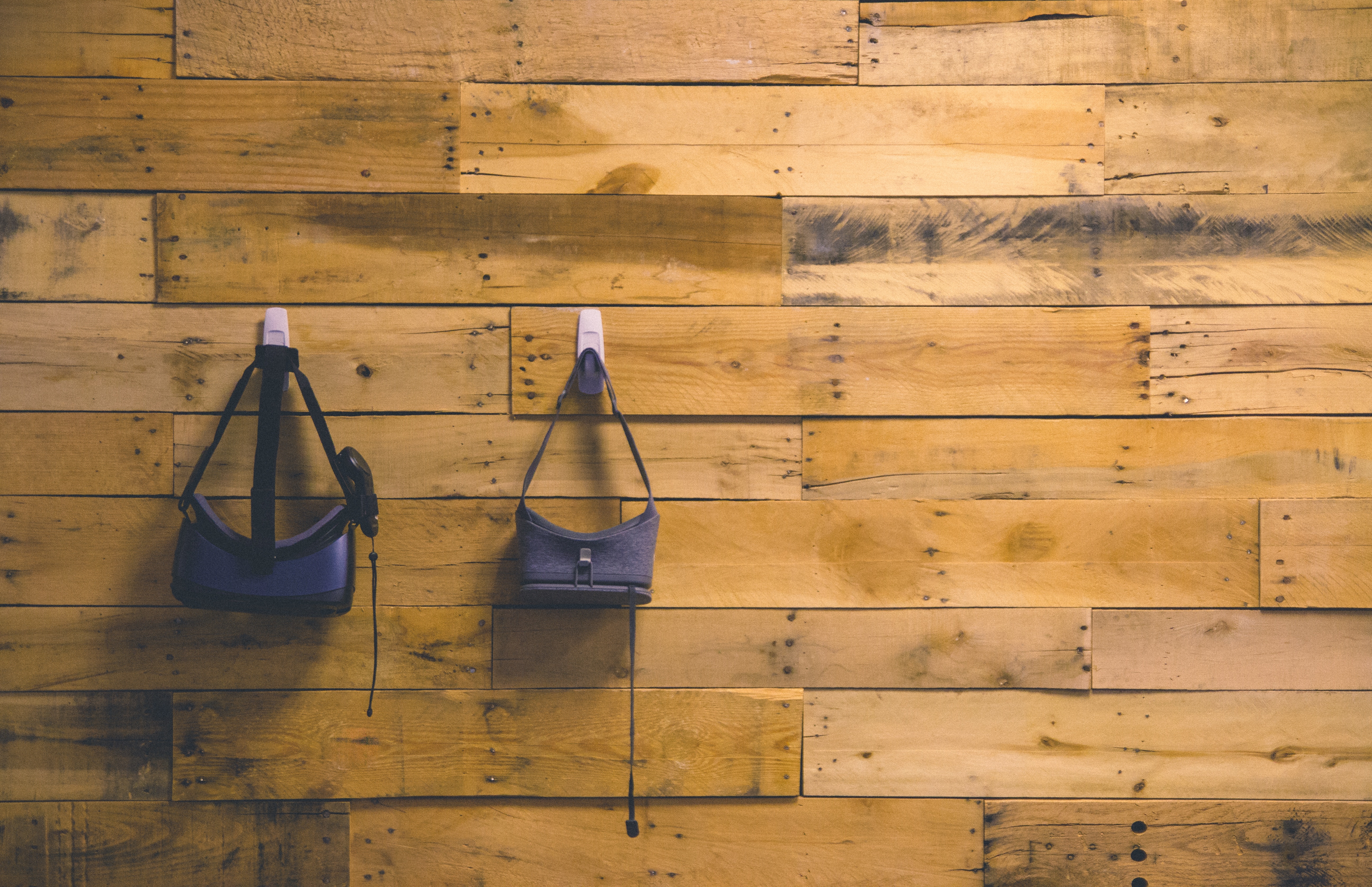 Some products have been launched which have shown glimpses of what the technology can do but generally, there haven't been any obvious breakthroughs.
Mass-market pick-up is still some way off, if at all, and so we'll continue to focus on our strengths as opposed to explore this area further.
Q: How do you think augmented reality could be harnessed by the gambling sector?
A: Augmented reality is far more accessible than the virtual kind, and with the success of Pokemon Go last year, it looks like there could be space for growth in the area.
The technology is generally already integrated into most smartphones, giving it immediate penetration once a quality product is delivered.
We've experimented with AR in recent months and have recently put further investment into it, culminating in the recent demonstration of our AR roulette at ICE, which saw very positive feedback across the board.
Q: What's on the horizon for the always popular progressive jackpot slot games?
A: We've seen progressive jackpots appeal to a certain type of player and it's definitely a proven asset for any operator to utilize. What I've often seen, however, is progressive jackpots being tagged onto a title to boost its performance, often papering over the cracks of a game which is not necessarily one of the best around.
Play'n GO's strategy is for each game to be better than the last, so the gameplay and design will always be our focus – as opposed to combining pools to make large jackpots.
That's not to say we don't offer huge wins, but just that we'd rather let them come organically via an enjoyable gaming experience.
Q: Are social games something you will be exploring more in 2018?
A: Not at present, we've recently gone into other verticals such as numbers games and bingo for example, and we'll continue to focus our investments on these and our other core products for the time being.
Social games have shown their ability to drive new players into our industry and we're thankful for this, but the focus of the titles is different to our specialities at the moment, so we'll carry on focusing our resources where they're best utilized.
Q: What's the most interesting lesson you've learned recently and how will Play'n GO action it?
A: There's been a trend among some suppliers to deliver more and more slots, in the hope that one will prove a hit with players. The general thinking behind this is that a varied games portfolio, developed at low cost, can provide the incremental revenues which operators demand. We've seen the opposite.
Although we are increasing the number of slots titles we release year-on-year, this is done by scale as opposed to cutting corners. Our development and design teams are bigger and more skilled than ever. This has allowed us to focus on the quality of individual products as opposed to quantity.
We want to be different by being better, and that involves bringing the right people into our organization and by working with the best operators, to see how we can provide the ultimate service to their players.