Politics Betting: Tips And Recommended Bets For The November Midterm Elections
Political betting expert, Paul Krishnamurty, shares his betting tips for the November 2022 midterm elections.
Recommended Bets
Back Republicans to win 51 Senate Seats @ 5.8 (Betfair)
Back Republicans to win Nevada Senate @ 1.4 (Bet365)
Back Republicans to win 220-229 House Seats @ 4.8 (Betfair)
Back Democrats to win 200-209 House Seats @ 4.0 (Betfair)
Back Laura Kelly (Democrat) to win Kansas Governor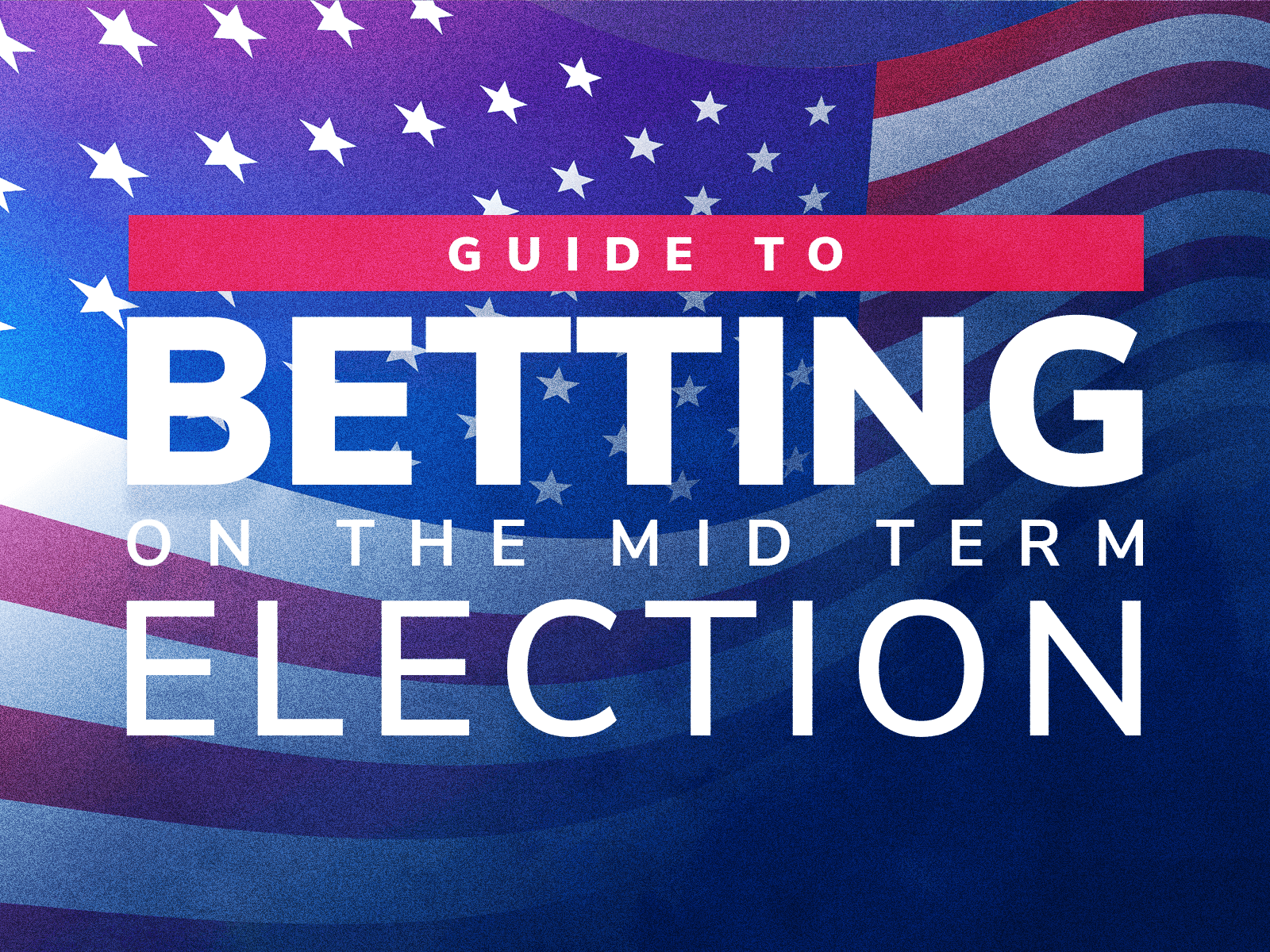 Which Elections Are On And What Betting Is Available?
35 races for the US Senate. Most are very one-sided, which is reflected in the betting.
At most, 10 are competitive and we can probably whittle that down to seven. They are Pennsylvania, Nevada, Georgia, Arizona, Wisconsin, New Hampshire and Ohio.
As it stands, the Democrats have 50 seats (or 48 to be precise, plus two Independents who support them), and the Republicans also have 50.
The casting vote in a tie goes to the Vice-President, Kamala Harris, so the Democrats currently control the Senate.
The betting options here are which party will control the Senate, and which party will win each individual state. Regarding the former, principal market, the Republicans are favourites on Betfair at 1.54.
For the House of Representatives, all 435 seats are up for re-election. After the 2020 election, the Democrats led 222-213.
Here, the betting options are which party gains the majority, and how many seats each will win.
The Republicans are very strong favorites to win a majority at 1.09 on Betfair. Their total seats line implies the split will be around 235-200, as the Democrats are 2.0 to win fewer than 200.
William Hill is offering odds on the double result – Senate and House.
For this double, the Republicans are 1.57 while Democrats are 9.0. Republican House/Democrat Senate is at 3.0 and the reverse is 34.0.
Finally, 17 states have races for Governor. Betting is available on each.
Senate
I believe this will come down to four states where the race is close. I strongly expect the favorites and incumbents to win all the other states.
Nevada is turning red
In those four, my most confident prediction is Adam Laxalt to win Nevada for the Republicans – at rapidly shortening odds of 1.4 with Bet365.
The Democrats are extremely vulnerable here.
Nevada's economy suffered particularly badly during Covid, which became a political dividing line, and gas prices are much higher here, around $5 more than the national average.
Furthermore, the Democrats are very reliant on the Hispanic vote and the usually extraordinary efforts of the Culinary Workers Union in getting out the vote.
Democrat support among Hispanics has been slipping elsewhere in the country and I think they will struggle to get the same level of turnout as in recent elections, given they are the incumbents at both state and national level.
Plus of course, President Biden's approvals are well down since the 2020 election. Early voting signals also appear very worrying for Senator Catherine Cortez Masto.
All of these four states have simultaneous races for Governor and, generally, I expect results to correlate.
In these ultra-partisan times, widespread 'ticket-splitting' (voters backing both a Democrat and Republican on the same ballot paper) seems unlikely.
Georgia set for a run-off
In Georgia, that effect may save the Republicans, despite a terrible choice of candidate. Ex-football star Herschel Walker is a walking scandal.
Having already admitted domestic violence against his ex-wife, Walker's problems were compounded by revelations of multiple abortions he paid for lovers. This despite his absolutist anti-abortion position.
Like many, I thought that would finish his chances, but it appears not.
Polls point to a very tight race and it must help that Republican Governor Brian Kemp is expected to easily win re-election, in a rematch with Stacey Abrams.
Note, if neither candidate gets 50% (as polls suggest), a later run-off is required. That run-off could well determine Senate control, as it did in 2020.
Pennsylvania too close to call
A lack of ticket-splitting might have the opposite effect in Pennsylvania, saving the Democrats from their own bad candidate decision.
John Fetterman suffered a stroke earlier this summer, and their failure to replace him looked a terrible move when he struggled badly with speech and answering questions coherently in last week's TV debate.
That performance turned the betting on its head.
Fetterman was a very strong favorite earlier, while he avoided public outings and his campaign scored easy hits over a weak opponent.
TV celebrity 'Dr Oz' has only very recently become a resident of Pennsylvania, retains dual citizenship with Turkey and stands accused of medical grifting.
Going into that debate, 37% of Republican voters said he didn't know enough about the state's issues.
It is possible that the combination of Oz's unpopularity, early voting trends prior to that debate disaster, and a popular Democrat candidate for Governor in Josh Shapiro prove just enough to get Fetterman over the line.
However as with Georgia, my verdict is too close to call.
Trust Kelly to survive in Arizona
The fourth competitive state is Arizona, where Republican Blake Masters and Democrat Mark Kelly keep swapping favoritism.
Today, Kelly is favorite at around 1.8 on Betfair, but this is well below the 68% rating from forecasting site Fivethirtyeight. He is a former serviceman and astronaut and outperformed Biden eightfold in 2020.
One worry, though, is that Republicans are winning all the other big races on the ballot, such as for Governor, where Kari Lake is a 1.12 favorite with Bet365.
However I'll still give him the edge, in the hope that Arizona's large share of Independent voters will carry him over the line.
Those predictions would leave a tally of Republicans 50, Democrats 48, with Pennsylvania and Georgia undeclared.
Therefore, my betting plan is to back the Republicans to win 51 seats at odds of 5.8 on Betfair as a trade.
These markets will be traded live after voting closes and, if Georgia does go to a run-off, will carry on until resolved.
I'm confident these odds will trade much shorter and don't think the overall outcome is anything like as open as the odds suggest.
It will come as a big surprise if the Republicans get more than 53 or fewer than 50, with 51 the likeliest number.
Take 5.8 and cash out if it goes below 2.5 on Betfair.
House of Representatives
It is important to distinguish between Senate races – which are high-profile, statewide, and not taking place in every state – and the House of Representatives.
The latter is a better guide to overall national sentiment. This is far from clear.
When these seats were last contested, on the day of the 2020 Presidential Election, the Democrats won by 3.1%.
Generic ballot polls currently include a large number of undecideds, with the lead switching frequently.
My estimate is that the state of play is roughly tied, with all to play for during the final week. Motivation to vote will be critical.
Normally, the party holding the White House struggles in mid-terms. Biden's approval is well down at 42.3% (though better than it was during the summer). Inflation is a huge concern, as is crime and in some states, school choice.
These factors should in theory hurt the Democrats.
However the reversal of the Roe v Wade ruling on abortion gave Democrats a big boost during the summer. It is very possible that women turn out against Republicans in huge numbers, as seen in some special elections.
Likewise, the Jan 6 Committee evidence has vindicated Biden's claim that democracy itself is on the ballot.
Numerous extreme, election-denying candidates could also hurt Republican chances.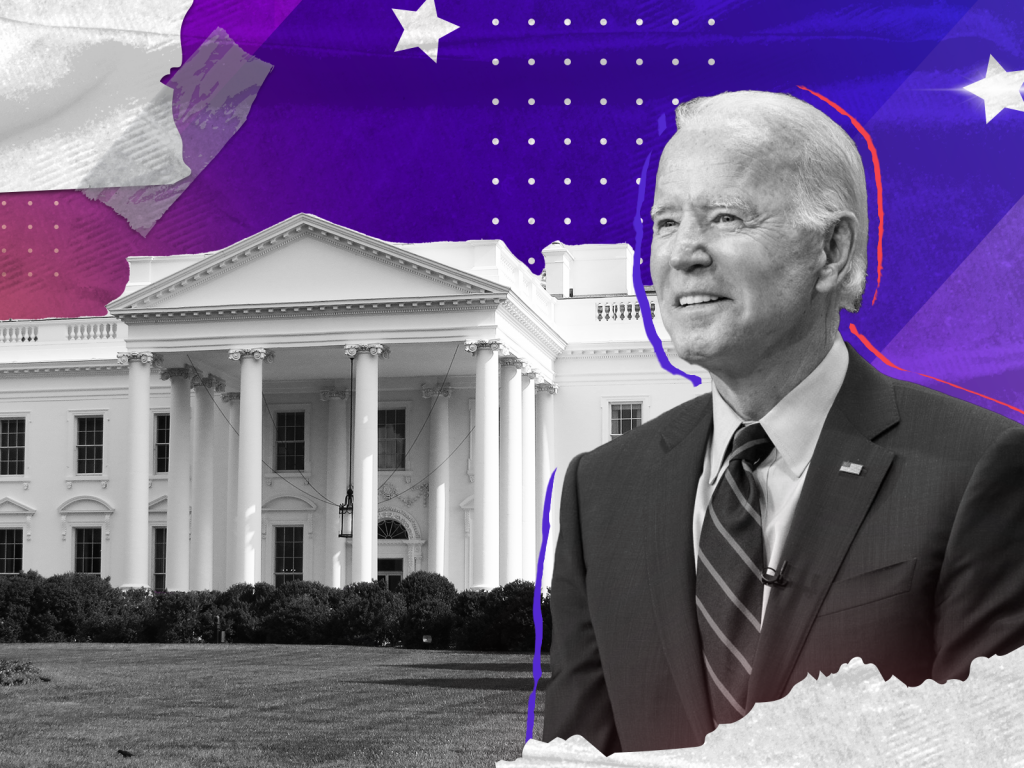 Back a red win in the House, but not a red wave
It is notable that the betting estimates far exceed the forecasters, who have drilled down into the specifics of each district.
If the favorite according to fivethirtyeight.com were to win, the tally would be Republicans on 222 and 213 to the Democrats – an exact reversal of 2020.
A Red win, but not a 'Red Wave' as has been hyped. For the Democrats to fall below 200, it would require big errors in the forecasts.
I'm happy to afford those forecasts respect and say they'll be close enough. As with the Senate, I don't think there is such a wide scope for outcomes.
My bets here are Republicans to win 220-229 seats at 4.8 (Betfair) and Democrats to win 200-209 at 4.0.
Governors
One bet I do like for the Democrats is the race for Kansas Governor.
The odds on Betfair are tied 50/50, which is in stark contrast to Fivethirtyeight, who rate Democrat Laura Kelly 61% likely to win. That is powered by a couple of summer polls, one of which put her 14% up.
Whilst that margin is unlikely, I'd note two things.
First, there was a surprisingly huge turnout in favor of protecting abortion rights in a referendum. That referendum has drawn party battle lines.
Second, a poll last week in the marginal 3rd district again showed an unexpected, double-digit Democrat lead.
I'm skeptical that the political mood is consistent across the USA. There is widespread concern about the direction of the country, but no consensus about which party is responsible.
Hence one trend may be visible in Nevada but a very contrary one in Kansas.
Don't Refight The Last Election
Finally, a word of warning.
Recent betting trends imply a gamble against the polling industry, based on an assumption that polls are systemically biased against Republicans.
That is based on Donald Trump being underestimated in 2020 and to some extent, 2016.
However at the last midterms, for which Trump wasn't on the ballot, the polls were accurate.
My instinct is that there is a specific phenomena of 'Shy Trump voters' who don't answer polls or are hard to poll, but that it doesn't apply to the parties themselves. Trump's particular appeal goes beyond regular Republicans.
A common mistake when betting on elections is to refight the last one.
Actually, each is unique and polling firms alter their methods to correct. Sometimes they over-correct. It isn't out of the question that they are now underestimating Democrats.
These elections remain highly unpredictable.