A Brief History Of Michael Jordan's Gambling Habits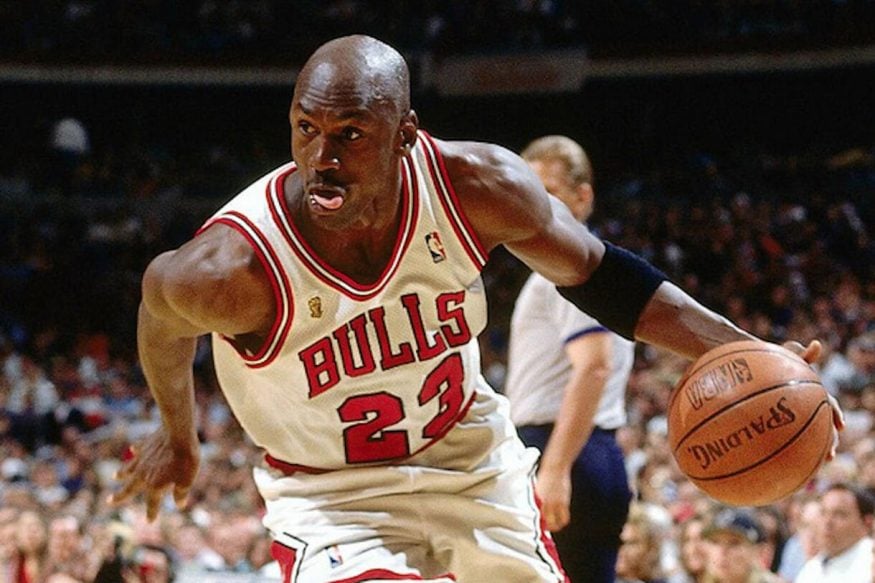 Michael Jordan is a big deal. The former Chicago Bulls guard has quite the collection of accolades.
Alongside six NBA championship rings, he has six NBA Finals MVP awards, and has also appeared in 14 NBA All-Star games.
Ultimately, Jordan won so many NBA MVP awards (five in total) that they renamed the MVP award the 'Michael Jordan Trophy' in honor of the eternal Bulls legend. President Obama even awarded Jordan the Presidential Medal of Freedom in 2016.
Even while accomplishing all that, he still found time to revolutionize sneakers with his Air Jordan deal with Nike.
He's also known for his gambling exploits, a cause of much controversy. Keen-eyed fans caught him gambling in Atlantic City the night before Game 2 of the Eastern Conference Finals in 1993.
In October 1993, he 'retired' for two years to play baseball, and rumors spread like wildfire, including that his retirement was, in fact, a gambling suspension. There are also rumors that his father was murdered over a gambling debt that same year.
As MJ turns 60 on February 17, let's look through Michael Jordan's relationship with gambling.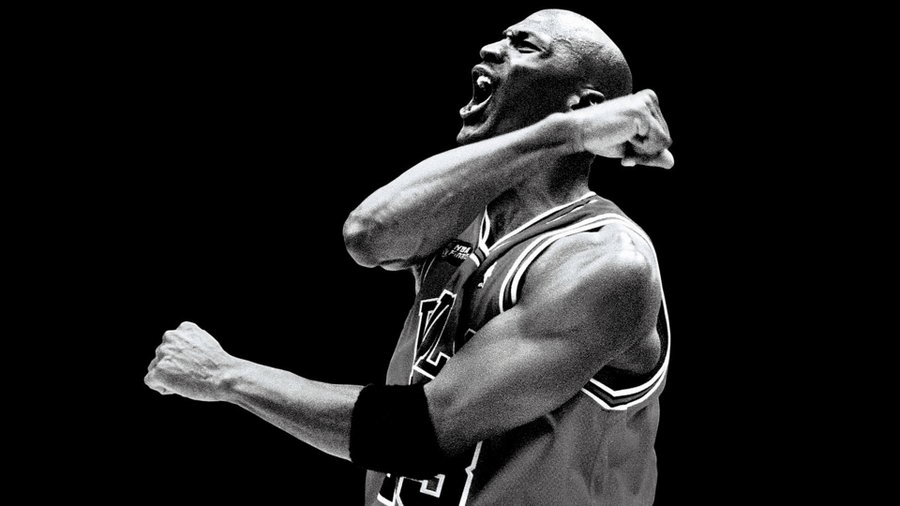 Michael Jordan's Early Years
Gambling seems to have always been a part of Michael Jordan's life, with evidence from biographies (including Roland Lazenby's Michael Jordan: The Life) that he was gambling as early as high school.
In college, there is also evidence that he was wagering.
For example, a $5 check written by MJ in 1982 to a fellow student for losing a pool game shows us that betting was a feature of his life.
There are stories of him betting during practice with his teammates and coaching staff – but in small amounts that weren't likely to break the bank.
Professional Career
By the time he joined the NBA, he wasn't betting small amounts. He was known to play with the high rollers in the Bulls camp and frequently played cards with beat writers while on road trips.
He even had a rolling bet with staff at the Chicago Stadium: He would bet on the Jumbotron cartoon races.
He wasn't afraid of a little bet-rigging either, as he would always receive the outcome of the Jumbotron races from event staff before gameday.
Another story of him using questionable methods to win a bet occurred when the Bulls were heading to Portland. After disembarking, Chicago players waited for their luggage, and MJ bet $100 on his bag coming out first.
Several teammates took the bet, and he laughed as his bag rolled out first. He collected the money but hadn't told his teammates that he'd bribed the baggage handler to help him out.
Michael Jordan gambling was a common sight in the Chicago Bulls clubhouse, and he was a frequent bettor on his teammate's high rollers table. His bets were a pivotal part of some of his most iconic moments.
An example is his famous shrug after scoring his sixth three-pointer of the first quarter in the 1992 NBA Finals Game 1. Fans thought that it was a simple flex at his extraordinary ability.
Nope. He was shrugging at Magic Johnson in the crowd because Magic had beaten him at cards the night before.
He was also willing to take his habit anywhere he could find a game to play. In 1992, he was selected as part of the "Dream Team" preparing for the 1992 Summer Olympics.
The team went to Monaco, home of the Monte Carlo Casino, amounting to a paradise for Michael Jordan.
He built a rolling late-night card game with major basketball stars like Magic Johnson, Charles Barkley, and Patrick Ewing.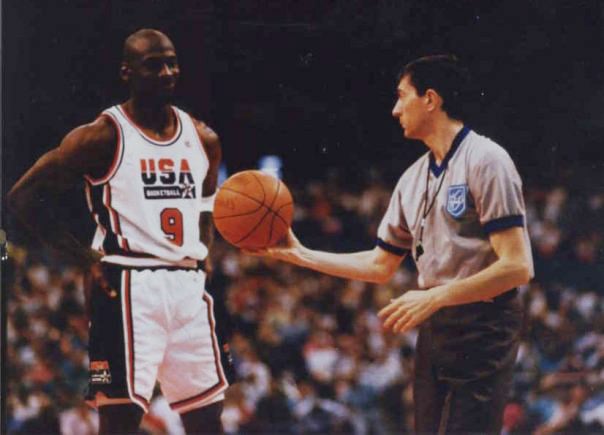 Gambling Controversies
MJ was embroiled in controversy soon after his return from Olympic duty.
He was forced to testify in February 1993 over a $57,000 check to James "Slim" Boulder, a gambler and alleged drug dealer. The courts sentenced Boulder to nine years in prison over money laundering.
Despite trying to argue that the check was for a business loan, he admitted that it was gambling debt accrued from games on the golf course when under oath.
Another golfing partner claimed he owed him $1.3 million but later settled for $300,000.
After these controversies, his biggest scandal would fall when basketball fans spotted him in Atlantic City during the 1993 NBA Finals.
The combination of this, his testimony in February, and the allegation that he owed $1.3 million in golf gambling debts made the scandal much greater.
It affected him on the court as well – the Bulls lost the game the following night, and his 3-for-18 shooting was uncharacteristically cold in Game 3.
The NBA decided to investigate the matter.
Father's Murder
The tragic death of his father just a few weeks later, in July 1993, spurred rumors of the connection between Michael Jordan's gambling losses and his dad's death.
In the Orange County Register, Mark Whicker said, "For now, we just know that there is evidence of the son's gambling problem, and there is suspicion of a son's paying problem, the father of that son has been murdered. Coincidence, anyone?"
It is important to note that many people debunked this myth, and the murder was a random attack.
His first retirement, in October, added more fuel to the fire. When asked whether he would ever return, MJ said he might "if the Bulls would have me, [and] if David Stern [NBA Commissioner] lets me back in the league."
This choice of words was suspicious, to say the least.
Speculation began to emerge that Michael Jordan's gambling problem was the real reason he was suspended, not due to the loss of his love for the game, as he had implied.
Despite this, many reasons exist to take what MJ said at face value.
He was emotionally drained after the death of his father, the concept of the NBA secretly suspending its most valuable player and brand is ridiculous, and the idea that the NBA would want Jordan to step away from the game is highly questionable.
Retirement wasn't the only option for a player with a gambling problem leading to a suspension.
Two reasons stand above the rest when trying to debunk the "secret suspension" myth.
Firstly, David Stern flatly denied that the NBA had anything to do with MJ's decision.
"As far as the NBA is concerned," Stern insisted, "Michael Jordan did nothing wrong, and I resent any implications to the contrary." The league closed its investigation into Jordan two days after he announced he was retiring.
Secondly, the NBA Board of Governors voted unanimously to approve his candidacy as principal owner of the Charlotte Bobcats in 2010.
Before approval, new owners are subject to in-depth vetting, including their financial, personal, and business dealings.
Any worries about his gambling would have seen his prospective ownership quashed by fellow NBA owners.
Instead, he was approved unanimously.
Gambling And Professional Sports
For some context on how his gambling was perceived at the time, it's also worthwhile thinking about the status of gambling when Jordan's stories broke.
Most people viewed gambling as a nefarious activity linked to the underworld.
The Rose Scandal, where Cincinnati Reds manager Pete Rose had bet on thousands of MLB games while coaching, rocked Major League Baseball. The MLB banned him for life in 1989.
Similar scandals rocked the NFL and College Basketball during the 1980s.
The major leagues subsequently lobbied lawmakers to pass the Professional and Amateur Sports Protection Act (PASPA), which made sports betting illegal in 46 states.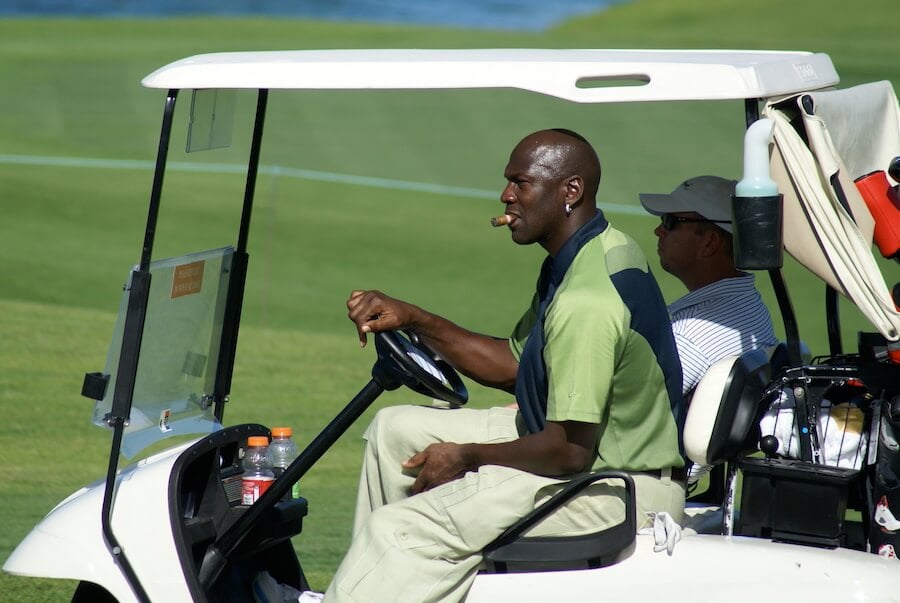 Sports betting remained a touchy subject for all those involved in the major leagues until the Supreme Court ruled that PASPA was unconstitutional in May 2018.
In 2007, 14 years after Jordan's first retirement, the Donaghy scandal showed that points shaving and manipulation from the influence of betting were a severe concern.
The NBA beefed up its protections against suspicious betting and points patterns, and at the same time, it began to embrace sports betting.
In the early 2010s, new NBA Commissioner, Adam Silver, wrote an op-ed for the New York Times in which he argued an end to the federal ban on sports betting as long as operators met safeguards.
In 2018, the US Supreme Court overruled PASPA, and by 2022, 36 states had legalized sports betting in some way.
Jordan's exploits now would not only be wholly legal but wouldn't raise any eyebrows. For most Americans, sports betting is a part of the experience of being a sports fan.
Post-Retirement
This is why it is interesting that Michael Jordan is now an NBA owner. Since he's been an owner, the ties between sports betting and the NBA have grown.
The league has signed multi-year partnerships with several sportsbooks, teams now have retail facilities inside arenas, and the stigma of betting has lifted.
In 2020, Jordan became an investor in DraftKings.
Ultimately, Michael Jordan's gambling has less to do with an addiction to betting and more with an addiction to winning.
A great example of this is his bet with Chris Paul at one of his summer camps for kids. When Jordan was visiting, "CP3" bet with him that if he missed three shots, he would have to pay for new Air Jordans for all the camp attendees.
He didn't miss a single shot. Jordan isn't bothered about the situation – he just loves to win. 
Lead image: mccarmona23/Flickr