Kabaddi: Origins, History, And How It Became India's Fastest Growing Sport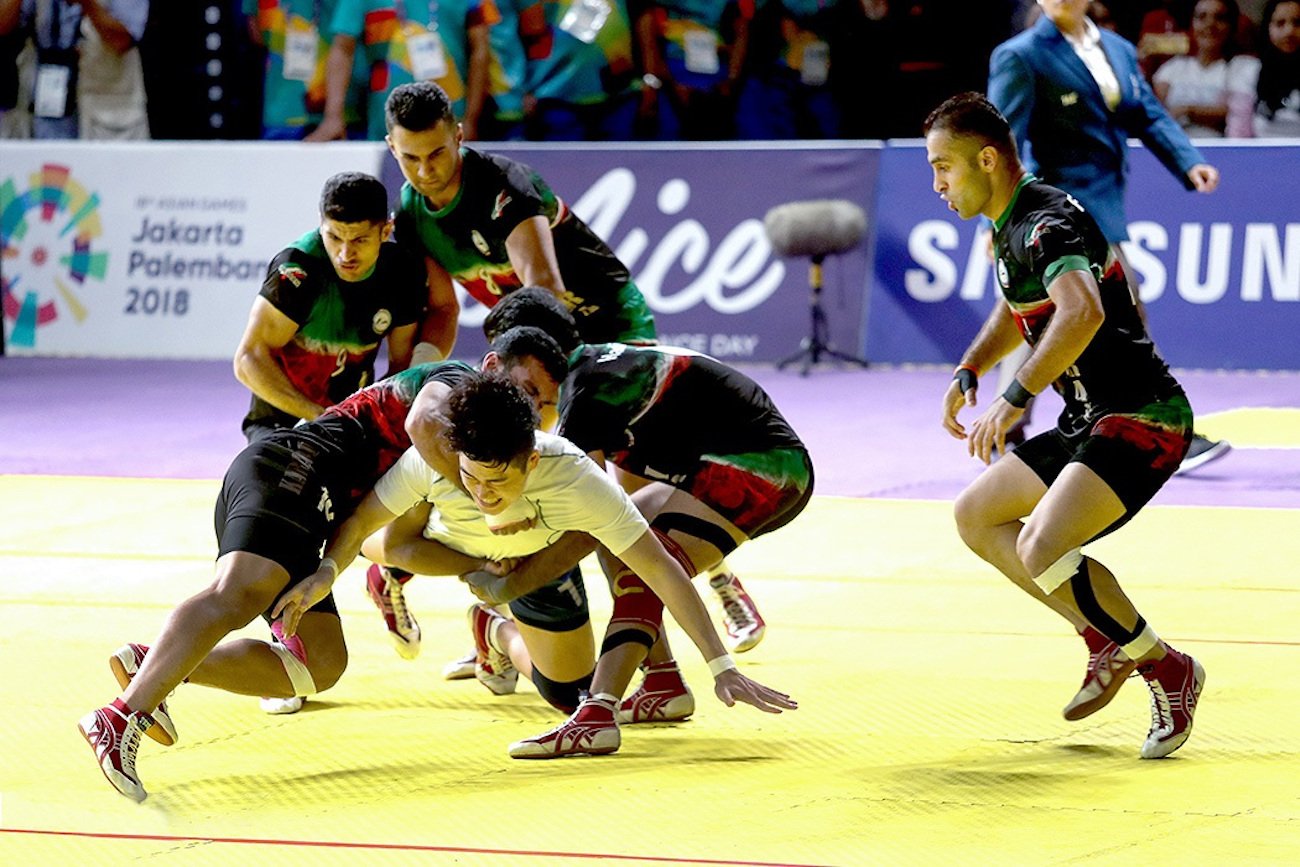 Friday October 7, 2022, saw the launch of the VIVO Pro Kabaddi League's (PKL) ninth season.
Dabang Deli began their title defense with a resounding victory over U Mumba at the Sree Kanteerava Stadium in Bengaluru.
As always with professional kabaddi, the match was exciting, the player's uniforms were colorful, and a TV audience that numbered in the millions tuned in.
The version of kabaddi played by Dabang Deli, U Mumba and the other 10 teams that compete in the PKL is one that has become known by players and fans around the world.
But the blaring speakers and bright lights often mean people forget about the sport's rich, rural history. A history which started over 4,000 years ago.
The Origins Of Kabaddi
The exact date and place of kabaddi's invention is a mystery.
However, most people can agree that the sport was first played between 4,000-5,000 years ago in Tamil Nadu, one of India's southernmost states.
Some suggest the game was created as a way of training people how to attack and defend in groups for both fighting and hunting purposes.
Others believe kabaddi was inspired by ancient, epic poems that told stories about war and battlefield heroics.
Either way, it's a well-known fact that kabaddi was – and is – a hugely popular pastime throughout South Asia, especially in India, Iran and Bangladesh.
Most regions within these countries had their own, slightly different version of the game, many of which are still played today.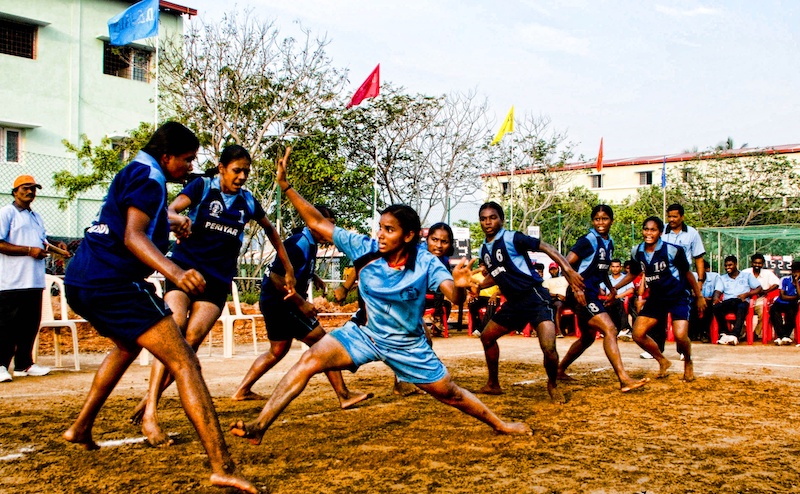 Despite there being regional differences, the basics of kabaddi have remained largely unchanged through the centuries, with a focus on solitary attack and group defense.
It is this simplicity that makes kabaddi so fun to both play and watch, ensuring the sport's survival from 2,000 B.C to the current day.
The version of kabaddi played in the PKL was first created in the 1920s when an official ruleset was formalized and published by an Indian committee.
The sport grew in popularity over subsequent years with kabaddi even being demonstrated in Germany just prior to the Berlin Olympics in 1936.
However, it was only after South Asian countries like India and Bangladesh gained independence post-World War Two that international matches began to be played, leading to renewed interest in kabaddi during the 1970s.
Eventually these occasional internationals were replaced by the first Asian Kabaddi Championship, which took place in 1980.
A decade later kabaddi was introduced to the Asian Games. Then in the early 2000s another standalone tournament, the Kabaddi World Cup, was launched.
How Do You Play Kabaddi?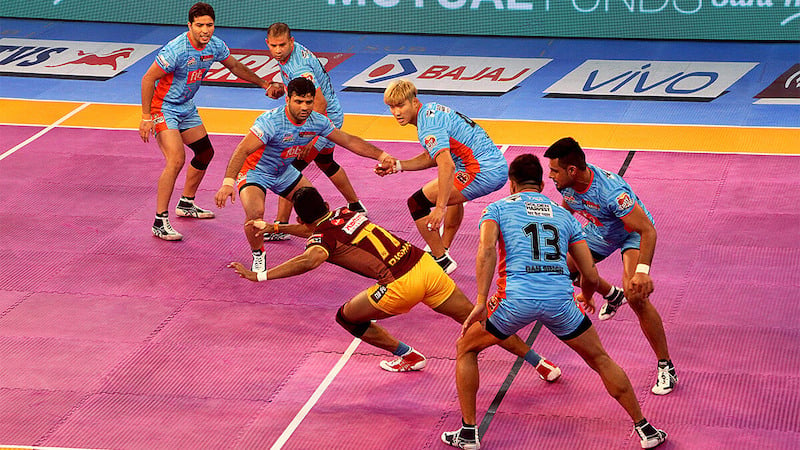 As previously mentioned, the version of kabaddi popular today is very similar to historical kabaddi but with a codified, international ruleset.
Matches run for 40 minutes, split into two halves of 20 minutes. At the start of each match both teams have seven players on the court and between three and five substitutes.
For senior men events the sport is played on mats that measure 33 ft × 43 ft. For women, the mat is slightly smaller, 26 ft × 39 ft.
This mat is split into two halves with a dividing midline and exterior boundary lines. There are also two further lines, a baulk line, and a bonus line.
To play, two teams occupy opposite halves of the court and take turns sending a "raider" into the opposing half.
Raiders win points by tagging members of the opposing team. The raider then tries to return to their half without being caught.
Raiders have to execute the whole raid in a single breath. They chant the word "kabaddi" to prove they are not breathing in. Pro Kabaddi also has a 30-second time limit on each raid.
A raider can score points in two ways. They can touch a defender – each touch is worth one point – or they can score a bonus point.
To do this a raider needs to plant one foot across the bonus line while having the trailing foot in the air.
If touch points are scored, the defender who has been tagged has to exit the mat, although they can come back on when their own raider scores touch points.
Raiders can also be kicked out of the game if they're tackled or pushed out of bounds by the opposition's defenders during a raid. Both actions earn the defending team one point.
If a raider stops chanting during a raid, he's also out and the defending team gains a point.
If a team can eliminate all seven players of the opposition team, they earn two extra points. After this, all members of the opposition team are revived and play resumes.
Teams keep on taking turns raiding each other and, when the time is out, the side with the most points win.
The History Of Professional Kabaddi
Professional kabaddi is relatively new, starting – like many Indian sports leagues – after 2008, the year when the Indian Premier League took the sporting world by storm.
The organizers of the VIVO Pro-Kabaddi League have openly credited the IPL for inspiration on how to design and execute a successful sports league and have clearly borrowed some of the IPL's most attractive features.
This includes bright uniforms, fast-paced action and top entertainment, like music and dancing, between matches and at halftime.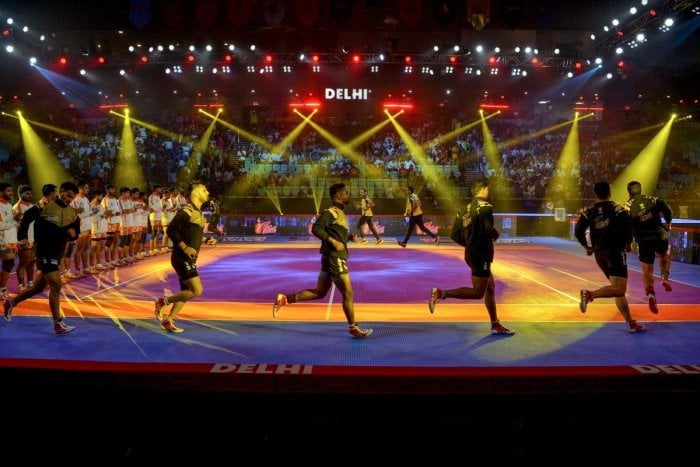 The VIVO Pro-Kabaddi League was launched in India during 2014 as a joint venture between Mashal Sports Pvt. Ltd and Disney Star.
In this first season eight teams competed over a five-week period to be crowned PKL champions.
The league was immediately popular, bringing in 435 million television viewers, instantly making it India's second most popular sport behind cricket.
Since then, kabaddi has consistently ranked as India's fastest growing sport.
During 2016, only two years after the league launched, PKL began to host two kabaddi seasons per calendar year as opposed to one.
This, along with improved media distribution meant that 164 live matches were streamed in 100 different countries in 2016 alone.
Fast forward to 2022 and the number of franchises has been expanded to 12 teams, making the PKL the Indian sports league with the most franchises.
Many of these teams are fighting it out to be crowned PKL champions in front of sold-out stadiums across India.
As the game's profile has grown so has that of the players.
Now, kabaddi stars like Pardeep Narwal, Pawan Sehrawat and Rahul Chaudhuri are legitimate celebrities with hundreds of thousands of fans and enviable lifestyles.
?? Top 10 Kabaddi Players Of All Time
Of course, ever larger sums of money are also becoming part of kabaddi.
For example, star raider Pawan Sehrawat was recently traded from Bengaluru Bulls to Tamil Thalaivas for a record fee of Rs 2.26 crore which is equal to around $280,000.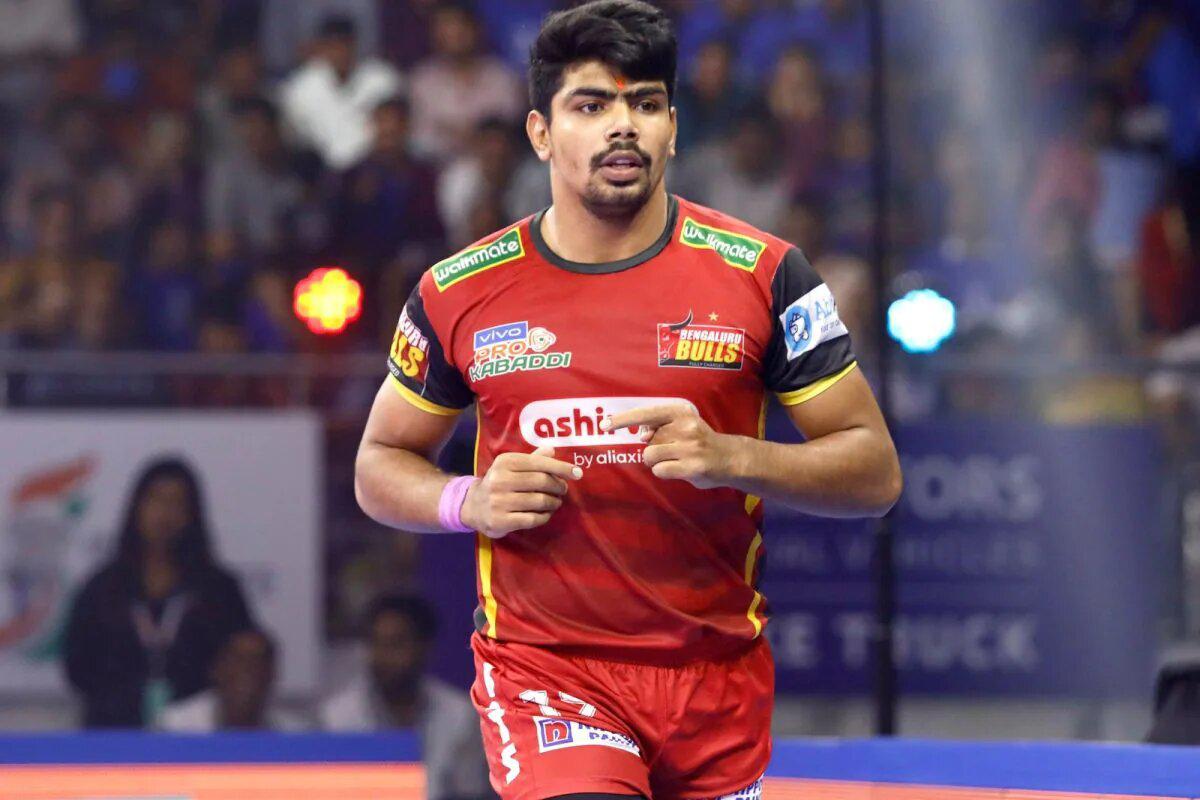 The huge excitement surrounding kabaddi, thanks to the success of the PKL, has also helped boost the profile of other kabaddi competitions.
After being dormant for nine years the Kabaddi World Cup was held again in 2016. India emerged as world champions, beating Iran 38-29 in the final.
Unfortunately, subsequent World Cups have been canceled for various reasons including the Coronavirus pandemic.
2016 also saw the rise of professional female kabaddi.
The Women's Kabaddi Challenge gave three women's teams a chance to compete, with the Storm Queens being crowned champions after defeating the Fire Birds 24-23 in the final.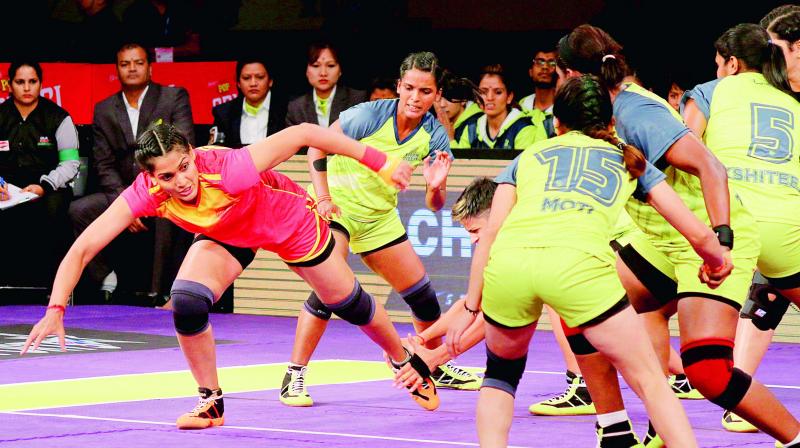 As with the PKL, the Women's Kabaddi Challenge proved popular and was seen as a fantastic way of providing young girls with strong role models.
A fact highlighted by statistics that revealed females made up 40% of the challenge's entire viewership.
However, for various reasons the Women's Kabaddi Challenge did not become a permanent fixture like the male's PKL.
What's In Store For The Future Of Pro Kabaddi?
One of the main goals held by the International Kabaddi Federation, players and enthusiasts alike is to see kabaddi become a fully-fledged Olympic sport.
For a sport to qualify as recognizable and worthy of Olympic qualification, it must be played in 75 countries across four continents by men, and in 40 countries across three continents by women.
Unfortunately, kabaddi is not close to achieving either of these requirements at the moment.
This isn't to say the sport has stopped growing, quite the opposite.
A fully fledged professional women's kabaddi league is set to launch in Dubai for 2023 which should make the sport even more popular among women and girls.
In terms of the men's game, kabaddi looks set to continue its incredible trajectory thanks to the ever popular VIVO Professional League and growing interest around international competitions.
As Iran's recent victory in both the men's and women's kabaddi events at the Asia Games highlights, these competitions are becoming more exciting and competitive with every passing year.
A fact that should only boost the international appeal of kabaddi.
Lead image: Wikimedia Commons