Interview: John Maxson – Here's What it's Like to be a Cirque du Soleil Underwater Performer
As Vegas's Cirque du Soleil gears up for the 10,000th performance of its water-themed show "O", Casino.org figured it would be a good time to catch up with performer John Maxson. The 46-year-old has been with the entertainment company for nearly half his lifetime and still performs up to 10 times a week. Discover how he got into the industry, why he's so passionate about performing and what he plans to do after his current career comes to an end.
How did you get into this line of work?
I've been with Cirque du Soleil for 21 1/2 years. I grew up as a springboard diver and competed throughout high school, becoming the first 4-time Washington state champion. I attended and competed for Michigan State University where I was fortunate to have a coach that allowed me to perform in various high dive shows during the summer. This opened a whole new world for me.
I performed at many theme parks, such as Six Flags, Bush Gardens, Canada's Wonderland, along with many fair dates around the country. I competed in Acapulco, Mexico, in 1996 which led to me having the opportunity to move to Las Vegas in 1997 to perform in the Duelling Pirates show at the MGM Grand theme park.
While working at the Pirate show, I was selected to compete in the first Red Bull world cliff diving championships in Switzerland, in which I placed second. All of this led me to audition for Cirque du Soleil, which I was selected for the original cast of "O."
What does a standard day look like for you?
My normal day begins around 6:30 a.m. I wake up and make sure my two teenagers are ready for school. After dropping them off at school, I usually go back to sleep for a few hours. Depending on the day, I either pick the kids up after school, or I head to work for trainings. I usually plan on three strength and conditioning sessions a week, which I squeeze in between trainings and shows. After performing two shows a night, I usually get home by midnight, have something to eat, and unwind for a while, before going to sleep.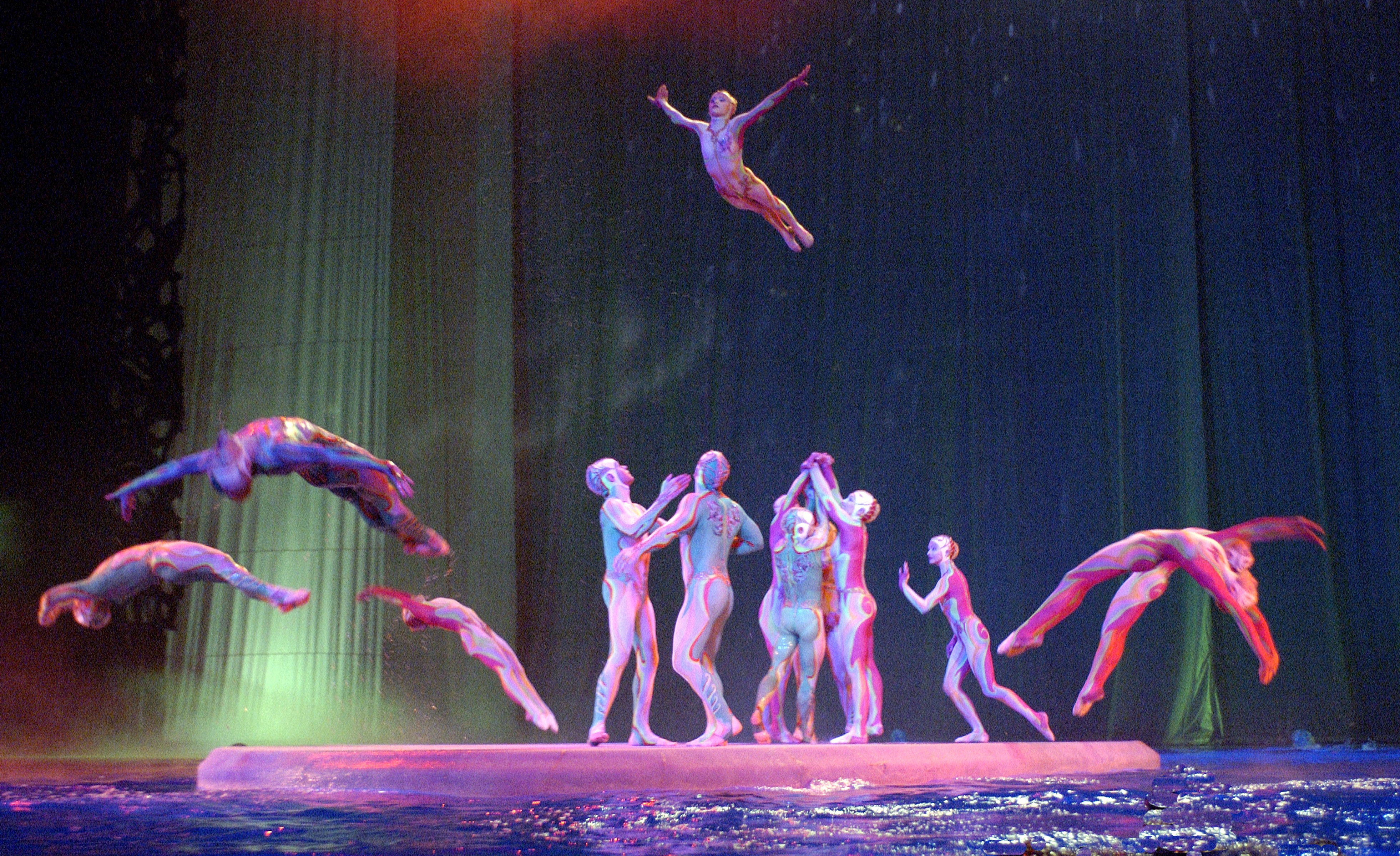 In one word, describe how it feels when performing for "O".
Fulfilling.
What makes "O" unique compared to other Las Vegas shows?
Having a 1.5-million-gallon pool allows us to perform many acts and images unseen anywhere else. "O" was beautiful in 1998 and is still beautiful in 2019. "O" is timeless.
We know that "O" at The Bellagio is coming up to its 10,000th show next month. How many shows have you been in?
I've been trying to calculate an accurate number. I've been very fortunate with my health and limited injuries over the last 21 years. I am guessing that I have performed in around 9,600 shows.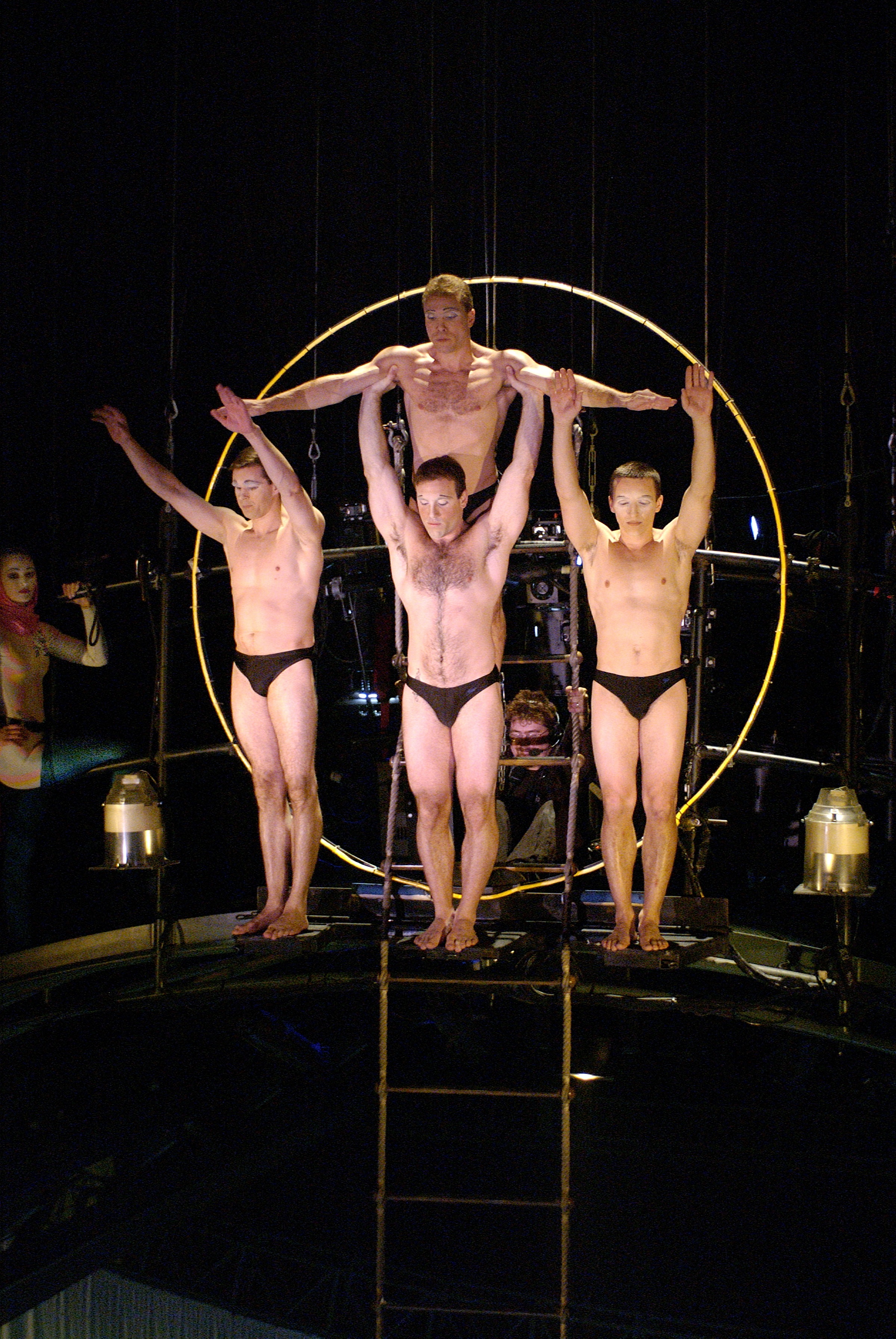 Can you share with us anything different we can expect for the 10,000th performance?
The audience is going to see the best we can deliver, the same as we give to them every night.  There will definitely be more energy in the air and a feeling of accomplishment from the artists and crew.
Are there any performers you look up to or are inspired by?
There are too many to mention. The amazing thing about "O" is we don't always look at what we do as being the most difficult part of the show. If I had to spin fire, become a synchronized swimmer, or catch another performer flying through the air, it would be extremely difficult for me. So I am inspired by all performers, especially the ones I work with. I believe the other artists have similar thoughts.
The synchronization of the swimmers is seamless. Have you ever made a mistake during your time with "O"? If so, did you lose your cool or did you manage to cover it up?
There is always going to be variation in what we do. 99% of the time, the audience will never know if anything is not right. We have a lot of trainings and video review meetings to keep us at the top of our performance. Anything not fully trained or up to our standards will not make it to the stage.
"O" is expanding its performances to 7 nights a week at the beginning of 2020. How many performances per week are you likely to be involved in?
Looking at the new calendar, I am expecting to do between 7-10 shows a week.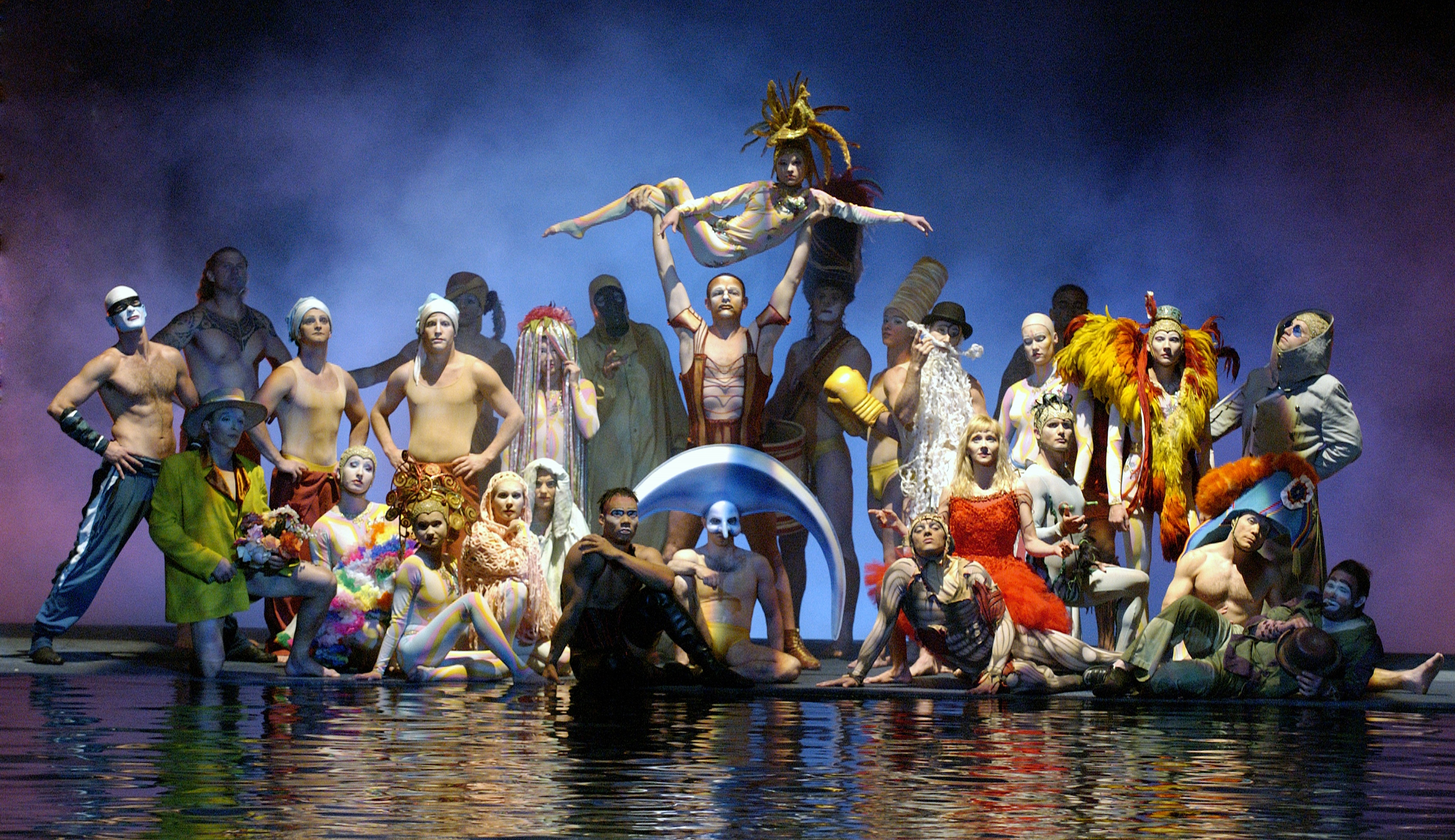 With the expansion, how do you plan to take care of your health?
I believe it will be easier on our bodies with the new schedule. The show will be able to deliver more performances, but as an individual I will be performing less. This will allow for less fatigue and more recovery time.
How long do you expect to be a performer for? When your current career comes to an end, what's next?
I've always said that I would continue performing as long as I am still physically strong and having fun. Working for "O" is a lot of fun. I get to leave all the bills and worries at home for a few hours and 'play' on stage in front of 3,600 people a night. When my time on stage comes to an end, I would like to continue coaching a new generation of performers.
Thank you, John, for the insight into the performing world! If you liked this, be sure to check out our interview with a professional magician in Vegas too.