Everything You Need To Know About Prop Betting
You may have heard the term 'prop bets' or 'props' in relation to gambling on sports events. What does it mean?
This is our guide to prop betting. You'll learn what it is, how it works and – if you play your cards right – how you can make money through such wagers.
Some prop bets are just a bit of fun, but to serious gamblers they are a tool for potential profit.
What Is A Prop Bet?
A prop bet, short for 'proposition', is when you bet on whether something will or won't happen. Chances are you've made one before.
"I bet you $5 you can't get a hole in one!"
"I bet you $20 you can't eat three KFC Family Buckets, plus the sides!"
One famous pop culture example of a prop is from beloved British sitcom Only Fools and Horses. Del Boy, the wheeler-dealer market trader with the gift of the gab, gets out of paying for a round of drinks at his local pub, The Nag's Head.
He bets the landlord, Mike, that he can make him turn his hands over without touching them. When Mike holds out his hands, Del Boy says: "No, the other way". Mike turns his hands over, so Del Boy wins the bet.
This illustrates prop betting nicely. If the proposition made happens just as you say it will in the bet, then you get a return on the money you staked on the wager. Any other outcome means you lose.
Prop Bets In Sports
Now that you understand the basics of prop betting, how does this apply to sports?
A prop bet could be any wager made on a sports event that isn't directly related to the final result.
It could be outcomes based on individual performance, team discipline, statistics or timeliness of something happening in a game or match.
The type of prop bets offered depends on the sport in question.
How many passing yards a quarterback throws during the Super Bowl can only be wagered on by betting on NFL football, for example.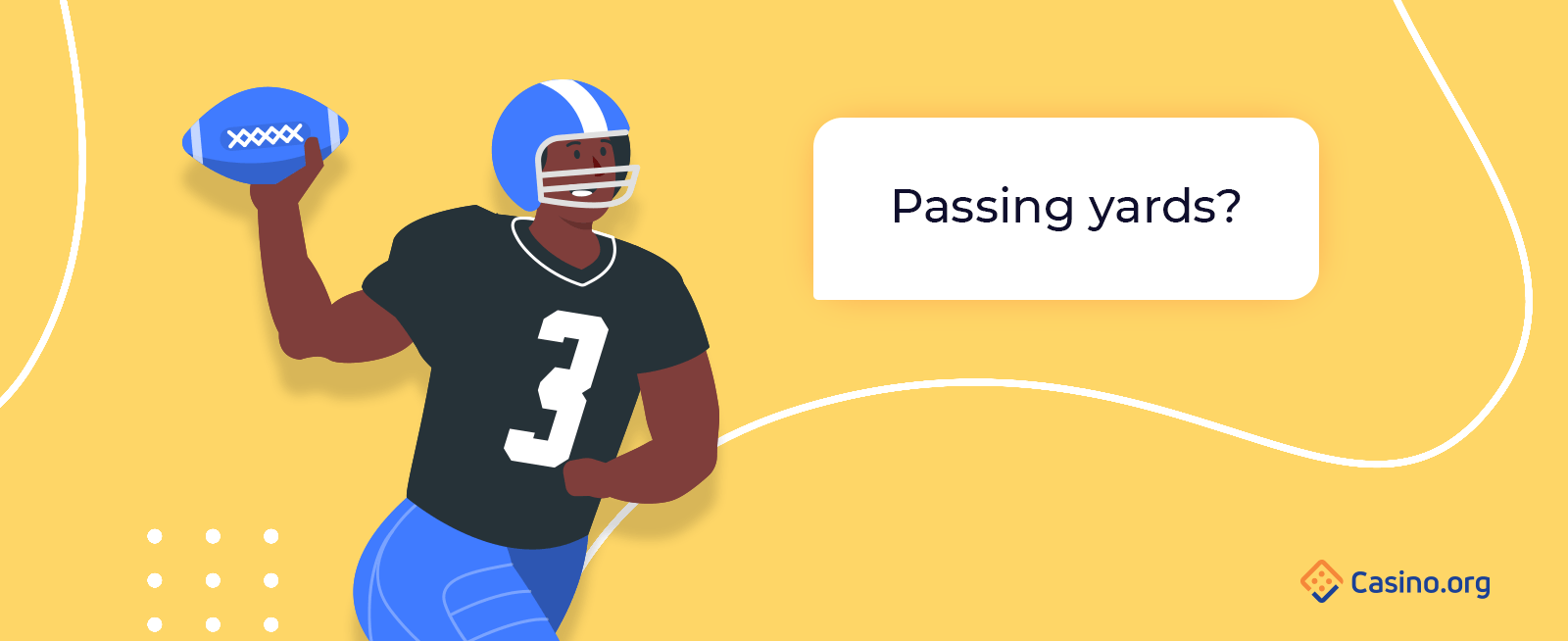 For basketball bettors, a common NBA wager made is on the game scoring leader (the player with most points).
In cricket, you could place prop bets on the number of sixes a team scores or who a team's best bowler will be.
When it comes to soccer, the time of the first goal, total number of corners or yellow cards in a match are common types of prop betting wagers that people place.
Who scores the first try or what the first scoring play will be are popular examples of prop bets from rugby.
How many century breaks in a snooker match or 180s thrown in a game of darts can be considered prop bets too.
Most Popular Prop Bet Types By Sport
Check out the table below for a fuller list of popular prop betting wagers by sport: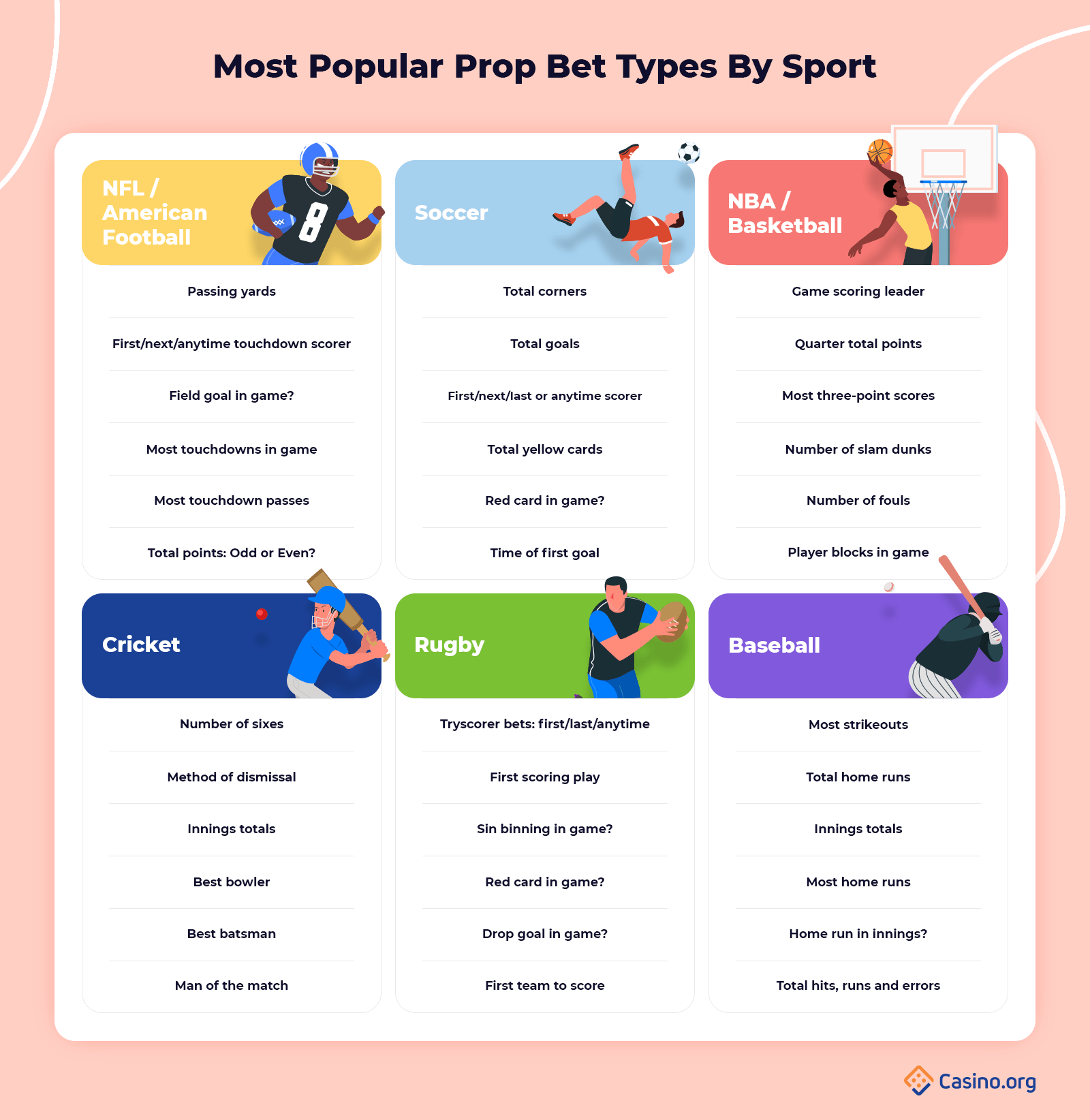 Different Types Of Prop Betting
As you can see from the examples above, not all prop bets are the same. There will be a range of options to choose from and bet on depending on the type of wager.
For the passing yards in NFL football, number of sixes scored by a cricket team and our snooker and darts examples, sportsbook traders will set a threshold.
You then bet around whether it will be over or under that amount. Oddsmakers will base this on current form and stats from past meetings.
In prop bets which concern individual performances, such as the NBA game scoring leader, best bowler for cricket or first tryscorer in rugby, you have a list of names to choose from.
The bigger the odds for a player, the less likely that prop bet is to come off.
Time-related prop betting, including when the first goal is scored in a soccer match, doesn't have to be exact. No sportsbook will ask you to name the precise second, but instead offer you bands of five or 10-minute periods to choose from.
Method prop betting, like the first scoring play in rugby, sees oddsmakers put forward all possible outcomes that result in points being awarded.
Here, you could bet on a try, penalty try, penalty kick or drop goal, but not a conversion. Without scoring a try first, there cannot be a conversion.
Exotic Prop Bets
While most prop betting is kept fairly simple, you can now request more exotic ones from sportsbooks.
For example, you think Lionel Messi will score Barcelona's first goal in a soccer match against Real Madrid. This big game has a history of poor discipline with players getting sent off in it too.
You could combine a first goalscorer wager on Messi with a "Yes" to a red card in the game and total bookings being over a certain threshold. The odds accumulate on such a bet if each prop comes off.
An exotic wager like this comes with far greater risk, however, as all eventualities must happen for it to pay out.
Prop Betting: Skill vs Fun
An exotic prop like our Messi example tests your skill as a bettor.
If you have enough knowledge about a sport, team and players involved, then putting that to the test by betting on it is an option. Gambling is supposed to be bit of fun, though, however seriously you take it.
Predicting what will happen in a football game or rugby match has risks attached. Sport has the infinite capacity to surprise, so be prepared for the fact that you will not be correct all the time.
What separates skilled bettors from average ones is being right with their props more often than not.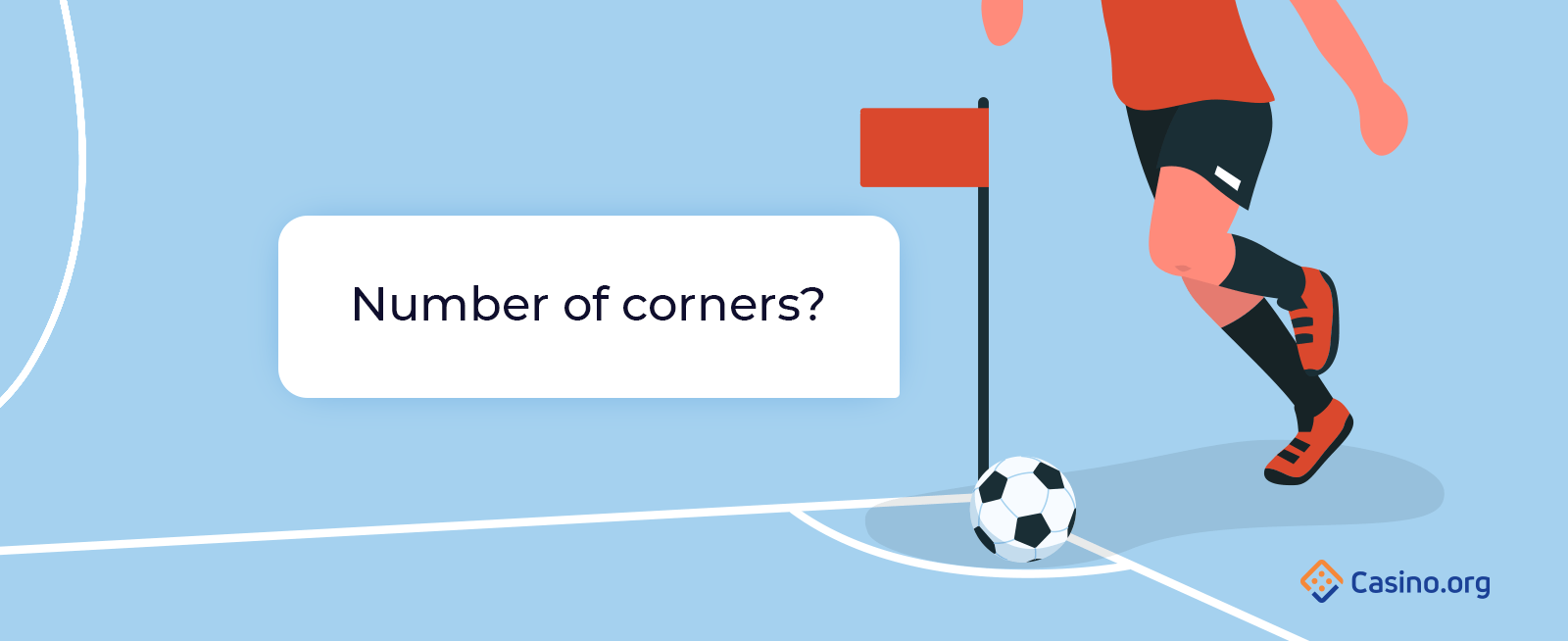 How Prop Bets Pay Out
A prop bet pays out in much the same way as any other wager.
If the outcome you gambled on happens, then you receive a return including your stake depending on the price you took.
Let's look at an example. Here is what a first goalscorer market on Barcelona v Real Madrid might look like:
Lionel Messi -125
Luis Suarez +110
Karim Benzema +163
Antoine Griezmann +225
Gareth Bale +250
Eden Hazard +300
Luka Jovic +350
Vinicius Junior +400
Isco +500
Arturo Vidal +650
Messi is the favorite as he is the only player with a minus sign next to him. That means you would need to stake $125 in order to make $100 profit on a first goalscorer props bet on him.
Gareth Bale is a bigger price, meanwhile. His odds will pay $250 profit off a $100 stake. The total return on such a wager would be $350 if he scored the first goal in the game.
In this example, only one soccer player can score first. The smaller the number next to a prop bet, then the more likely it is.
Anything with a minus sign in front of it is said to be odds-on. In other words, there is an implied probability of better than 50 percent it will happen.
The Pros And Cons Of Prop Bets
As with any type of gambling, there are advantages to prop betting and drawbacks.
On the positive side, you can still make profit even if the team a player you have made a prop bet about doesn't win. You are focusing on the individual in your wager, not the collective and overall performance.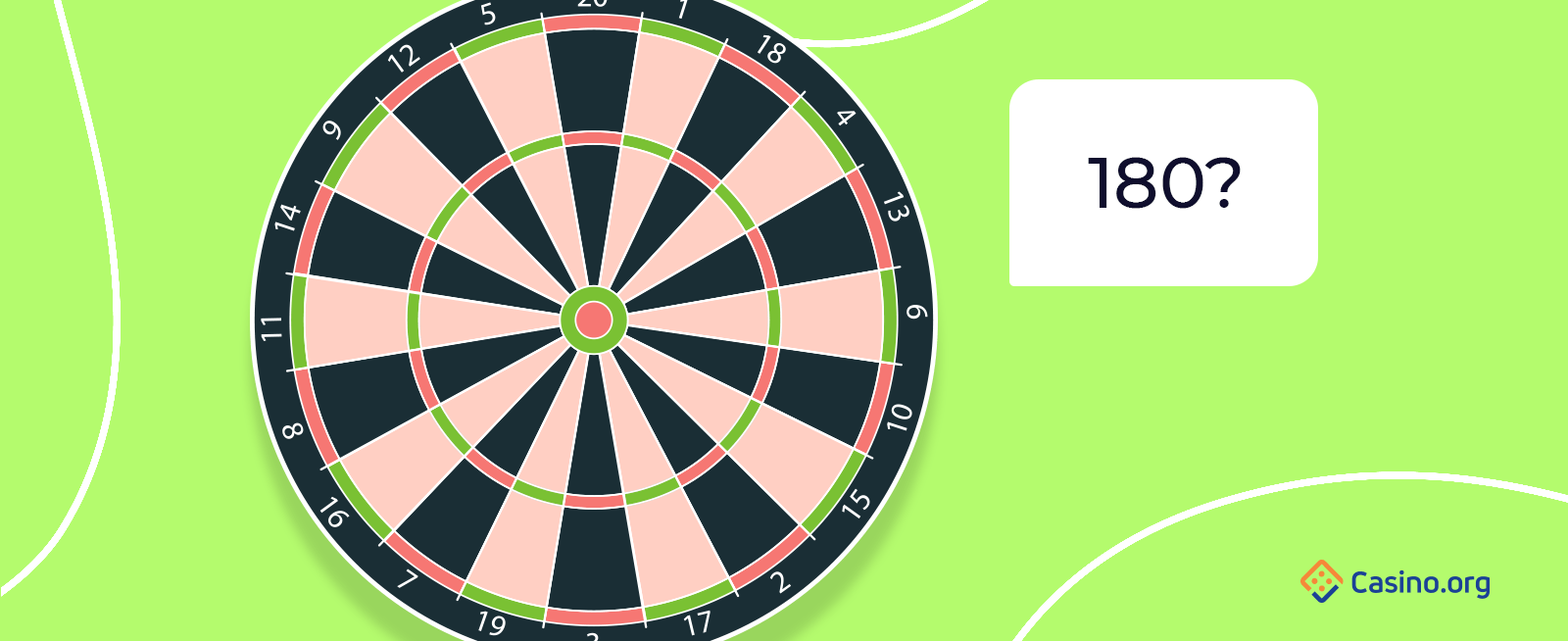 This type of betting can prove very rewarding for people who follow the stats behind sports events.
If you know, for instance, that a certain player has a great record of scoring dunks, goals, runs, tries or touchdowns against a particular team, then it could be a bet worth making.
Knowledge is power when it comes to gambling.
The downside to prop bets is there could be more than just two or three possible outcomes to some bets.
If you are betting on a first goal, try or touchdown scorer, then several players on both teams could get it. It can be more complicated than a simple yes or no outcome.
Prop bets can be a bit like betting on a horse race. There are many variables to consider. The loss of a player during a match through injury can ruin your bet, or make it less likely than before the sports event started.
You are only gambling on past form and stats to form the proposition.
They are not an automatic guide to what will happen in the future. It allows you to make an informed choice, but even this isn't always right.
Do Your Homework To Get The Most Out Of Prop Bets
If you want some tips about prop betting, then research is the key.
You need to read up on the sports that interest you and become as knowledgeable as you possibly can.
Without putting in this legwork which informs your betting, you would just be trusting to luck or picking out a name you like or player you have heard of.
Smart bettors do their homework.
If you discover trends, stats and records that point to a certain prop bet, then that is evidence which suggests it may be worth putting a wager on.
Exotic prop bets can be very tempting with the bigger odds on offer, but it may be wiser to keep things simple.
The more propositions you put together, the greater the return but the higher the risk.
Requesting prop bets can be fun and very rewarding if you beat the bookies, but the odds will not be in your favor. A steadier approach to props can build profits slowly over time.
Keep your eye out for players going in and out form. Just because they have raised their game and done well against upcoming opposition in the past doesn't mean they will deliver again.
Any time that bot current form and past stats support making a prop bet, then that's when to place a wager.
Making Prop Bets For Profit
Prop bets give you the chance to take a very different approach to gambling on sports.
They switch the focus away from teams often towards individuals, or from the result to timings and totals. There are many different types of prop betting available – each sport tailoring markets to specific instances.
All top sportsbooks should offer you the chance to make propositions. You may even be able to request bets that include several together for the same sports event. Be careful not to be seduced by the accumulating odds of these.
Prop betting can really enhance your enjoyment of watching sport. It gives you individual players to focus on, or stats to count up as the event goes on.
While prop bets can be a path to potential profit for you, always remember to gamble responsibly.