Customers Cite Top Five Casino Complaints in Annual Guide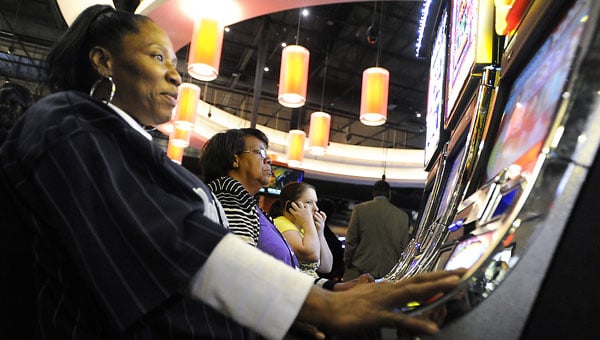 People enter casinos with such high hopes: of winning a jackpot, making some extra cash, or even just enjoying some "free" food and alcohol. But while most of us look forward to a day at our favorite casino property, being human, we can also find something to complain about. Now the 2013 American Casino Guide has compiled and dissected thousands of visitor reviews – reflecting customers' visits to more than 750 resorts, riverboats and Indian casinos in more than 41 states.
Turns out that from Las Vegas to Oklahoma, from Biloxi to Detroit, the complaints are pretty much the same.  The guide, published by Casino Vacations Press, highlights the issues that bug visitors the most; here are the Top Five. Naturally, we've added a few comments of our own, because we have an opinion on everything.
Top Five Complaints
1) Tight machines: Oh yes, we've all played on machines that ate our money like a bulimic at a Krispy Kreme. Well, we can't speak for other areas, but here's a little hint if you come to Vegas: try the casinos on the far South end of the Strip; we mean waaaaay South end. They get a little less tourist business, so they're a little easier to crack for locals and those out-of-towners who will make the journey.  Can we prove this? No. But empirical evidence has to be worth something, right? That being said, don't send us hate mail if you lose your mortgage payment in these places.
2) Long lines:  Come on now, people. You really don't know how to get to the front of a long line? Alright, here's a tutorial. You fold a ten-spot in your palm and slip it into the hand of whoever is running the line. Magically, POOF!, you will become a VIP. By the way, this also works for "full" valet parking, trust us.
3) Not enough slot attendants:  Since so much of slot business is now handled by automated tickets and cashout machines, casinos have cut way back on their slot attendants. That means if you experience a problem, you could be waiting a good, long while before anyone shows up. We suggest ordering as many free drinks as possible while you wait, and if it's really interminable, make a stink to a supervisor for some free slot play. We can't guarantee it will work, but it's worth a shot.
4) Unenticing direct mail offers:  If you market it, they will come; but only if you offer them something really fabulous. A $50 dinner coupon is worth getting dressed for; a $5 off coupon, not so much.  Casinos need to realize they have plenty of competition and juice up their offerings if they want to pull in a ready-and-willing customer base.
5) Too smoky:  Yes, we know, some people think the casino business will die if smoking is totally banned, but Atlantic City's Revel notwithstanding, a lot of people would love a smoke-free casino. In fact, Macau, the most lucrative gaming region on earth by a landslide, put some major smoking restrictions in place as of the first of this year, and went on to have their highest-revenue February ever. The times they are a'changin', and clearly many people no longer want to be forced to suck in a smokestack for the privilege of playing in a casino.
That's it: the Top Five casino complaints. Now stop whining and go gamble already.