How To Throw The Perfect Casino Themed Party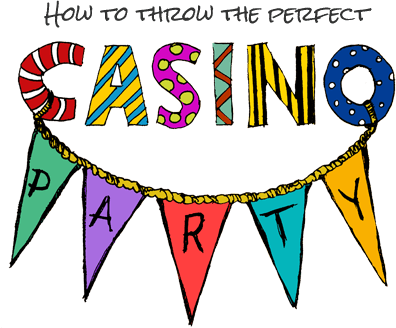 Get ready to put on an epic casino night round at your house with our perfect Casino Theme Party guide. You'll find everything you need to create a night to remember, from DIY craft decorations to tips on how to manage the money at your event.









Games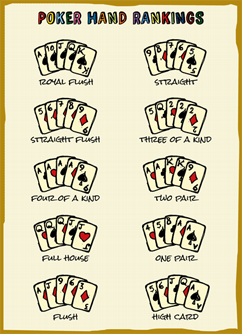 Game wise, feel free to pick whatever games you think your guests will enjoy the most. Remember to keep it simple though.
No one wants to have to learn a load of complicated instructions for a game they've never played before whilst also trying to have fun at a party. We recommend going for the casino classics – roulette, blackjack and poker.
That's because these games are all easy to set up and you don't need any expensive equipment to play them either. You can pick up a poker table top, a blackjack table cover and a roulette set for under $30 each.
If you are going to include poker at your casino party, we recommend you give out these hand-rank sheets. They'll help newbies to understand how poker works and what hands are the most valuable.
Just click on the image to download and print as many copies as you need.
It's worth thinking about hiring someone for the role of dealer too. That way you and your buddies are free to hang out and enjoy the action.
Speaking of chips, it's a good idea to only use a maximum of three different colors. This will make the chips easier to keep track of.  Guests who might have had a couple of drinks will also definitely appreciate only having to remember three monetary values.
Decorations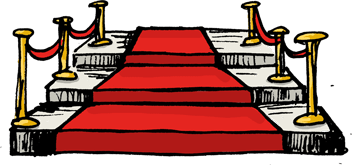 Give your guests the opportunity to enter in style by setting up a mini red carpet. No casino theme party would be complete without one! All you need is a small piece of red carpet and some velvet rope or a couple of fake trees to go on either side of the walkway.
Make Giant Dice
These giant dice decorations are a low effort, high impact way to transform your party area into a gaming paradise. You should be able to get all the supplies in any local craft store.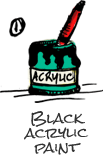 Make Money Bunting
This homemade bunting takes less than 15 minutes to make and it's ideal for hanging from the ceiling or brightening up blank walls.

Turn Your Doors Into Playing Cards
Just cut out one big heart shape and two smaller ones from red card. Position them on your door like this: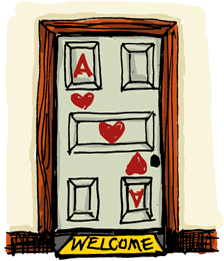 Create A Wow-Factor Centerpiece
This cool 3D playing card sphere is a great way to use up old playing cards you might have lying around.  The best bit is you don't even need any glue, just a little patience.

Food And Drink
Remember your guests are going to be busy with their hands. That means you should give them finger food which is easy to eat and not so greasy that the cards and chips land up becoming slippery.
Serve red, white and black foods to keep the casino theme going.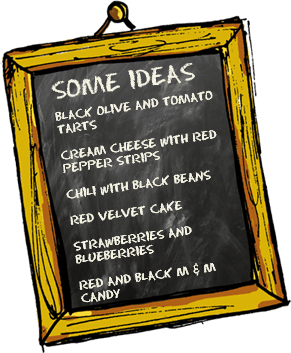 Dice Jello Shots
These little cubes of joy are a dessert and cocktail rolled into one. Adjust the amount of vodka in the recipe to suit your own tastes!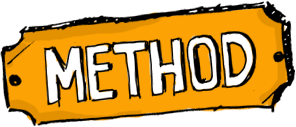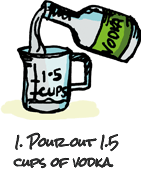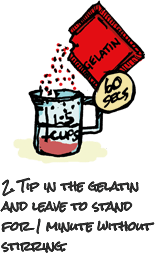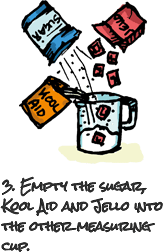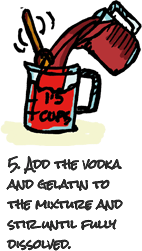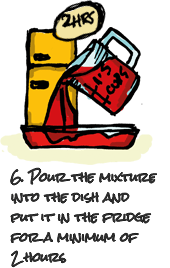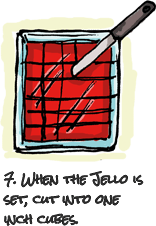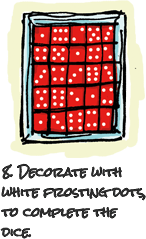 Casino Themed Cocktails
Print out this awesome casino-inspired cocktail menu and put it up next to the drinks area so your guests can pick their favorite tipple.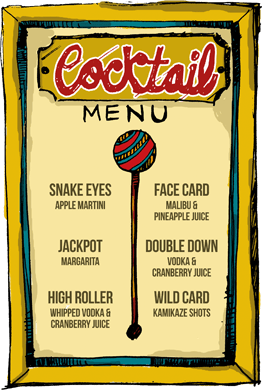 Dress Code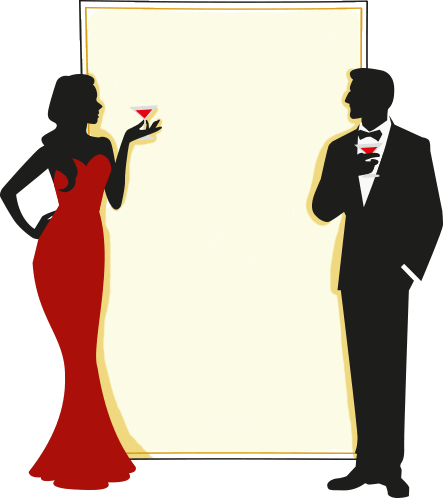 Whether you want your guests to rock up in jeans and t-shirts or suits and ties is completely up to you. The casual option will give you a laid back atmosphere but more formal wear will definitely bring a touch of class to your casino theme party.
If you decide to go formal, ask your male attendees to wear black suits and ties or bowties. Women should come in evening dresses, complete with as much gold and sparkly jewelry as is humanly possible.
A Note On The Law
It's important to state at this point that holding a commercial casino night without a license is very, very illegal almost everywhere in the world. It could land you with hefty fines and even prison. So don't do that.
The best thing to do is to play it safe and provide your guests with play chips and award a prize for whoever finishes the night with the biggest heap.
Remember, in the US gambling laws differ wildly from state to state, so it's important to check that whatever you're planning complies with federal, state and local laws.
Kick Back And Relax
Now that you've set the stage for an awesome night, all that's left to do is get yourself ready. We can't guarantee that you'll finish the evening victorious and annihilate your friends but we can promise you'll have an amazing time.
Oh, is that the doorbell ringing? Your first guests have arrived!


Do I need a permit to host a casino night?
You only need a permit if you're running a casino business and profiting from real money wagers. Holding a casino party at home for fun is completely legal.
How much will a casino themed party cost?
Creating your own mini casino at home doesn't have to break the bank. If you don't want to go too much expense, you can just buy a few green tablecloths to throw over your tables and you'll get an instant casino feel.
Card games are the cheapest games to put on because all you need is a few decks of cards and some tokens to act as chips.
You can also make your own casino party decorations by checking out our handy how to guides.
Can I hold a casino night for charity?
Yes, casino charity fundraising nights are a really popular way to collect money for good causes. Ask your guests to pay a set amount for a pile of chips and then donate all the cash you've raised to your favorite charity.
What games should I have at my casino party night?
This all depends on your guests and how many people will be attending. Roulette, blackjack and poker should be the stars of the show but If your friends have gambled before, you can offer more complicated games like craps and baccarat.
You can also hire slot machines for the night. A local party store or casino equipment rental company should be able to help you out.