Revealed: The Biggest Playboys At This Year's Soccer World Cup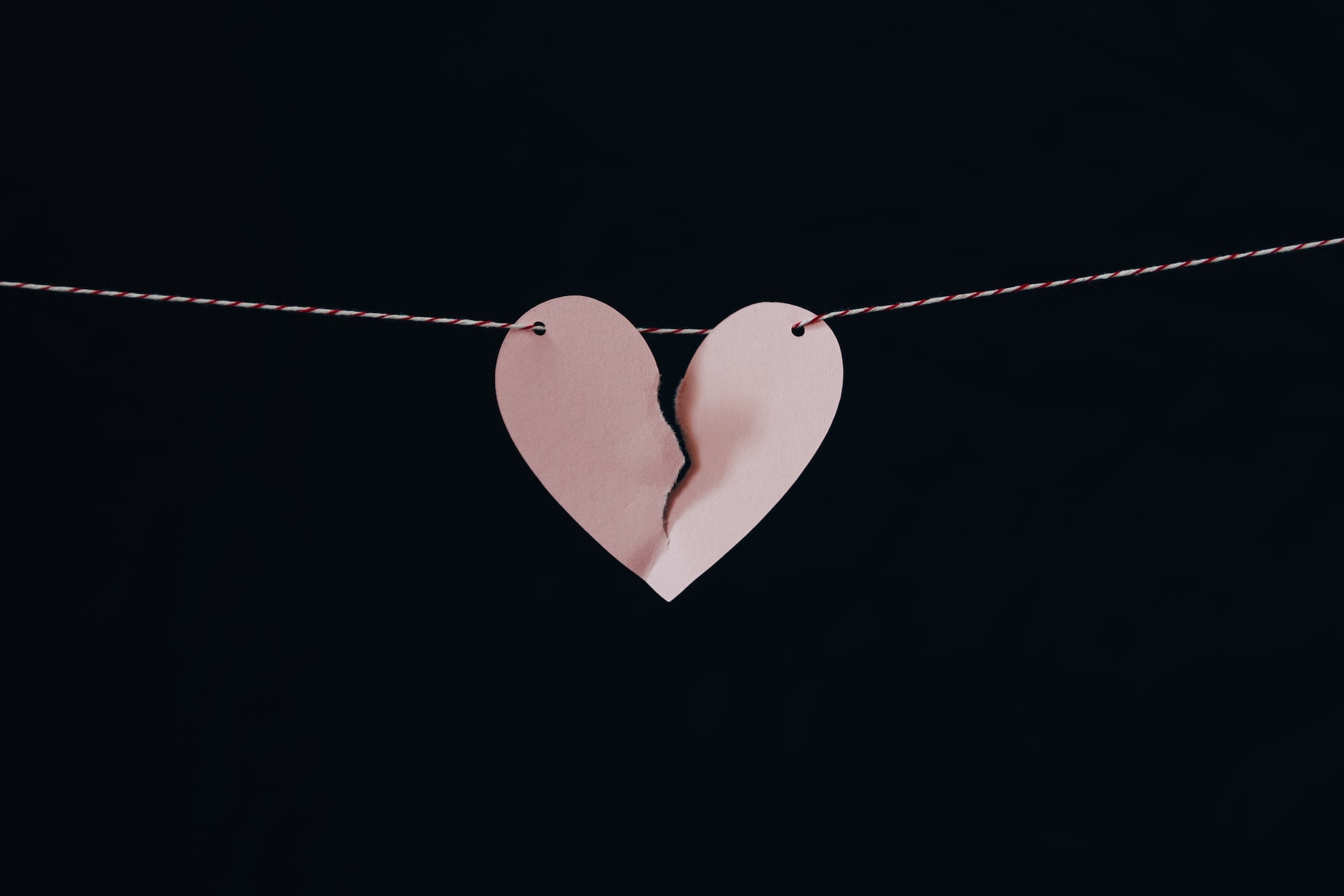 Pretty much all the soccer players who are set to compete at this year's World Cup in Qatar look like they've got it made.
For starters they're all famous celebrities with money to burn. What's more, many of them have loving partners to come home to at the end of the day.
But despite having it all, some soccer players still want more. More fame, more money, and above all else, more women – even if that means cheating.
Despite these athletes spending just as much time playing the field as they do playing soccer, many have earned themselves a spot on the plane to Qatar.
And, with the World Cup fast approaching, we thought it best to reveal which of these competitors are soccer's biggest playboys.
Who Are Soccer's Biggest Playboys?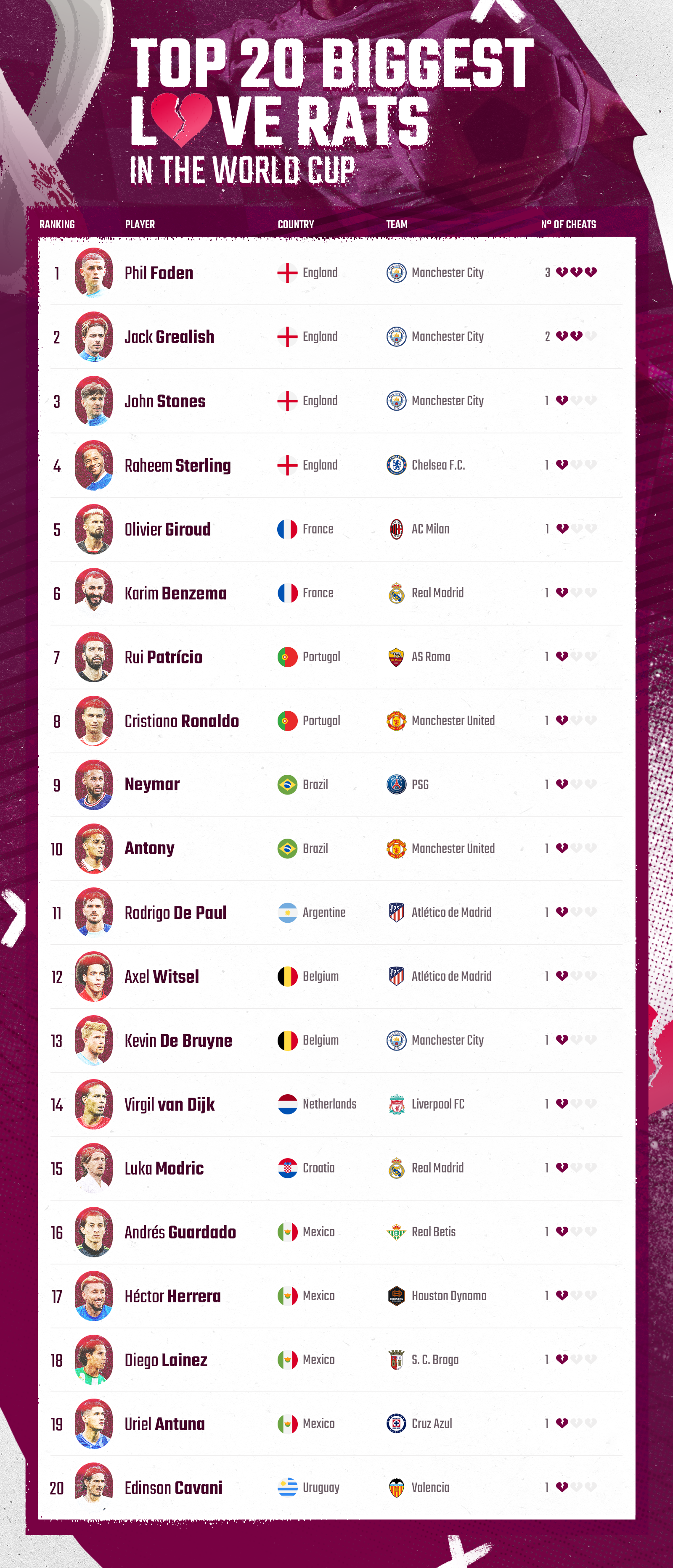 At the top of our list is Phil Foden, England's electrifying midfielder.
Unfortunately, for Foden's wife and childhood sweetheart Rebecca Cooke, this will come as no surprise.
Not only has Foden been caught cheating multiple times by Cooke, but his antics have even made national headlines on quite a few occasions.
Just this summer newspapers reported that Foden and Cooke were escorted out of a resort in Corfu after she discovered he was arranging meetings with other women. Ouch!
Another English heartthrob, Jack Grealish, comes in second with two previous cheating scandals having rocked his and Sasha Attwood's long-term relationship.
Unlike Foden, Grealish does seem to have calmed down a little bit in the last year, especially since Attwood gave him an ultimatum over an affair he was supposedly having with actress Emily Atack.
The rest of the players on our list all sit together with one reported instance of cheating.
This includes legends of the game like Neymar Jr., Ballon d'Or winner Karim Benzema, and Liverpool's star centerback Virgil van Dijk.
Which Countries Have The Most Playboys?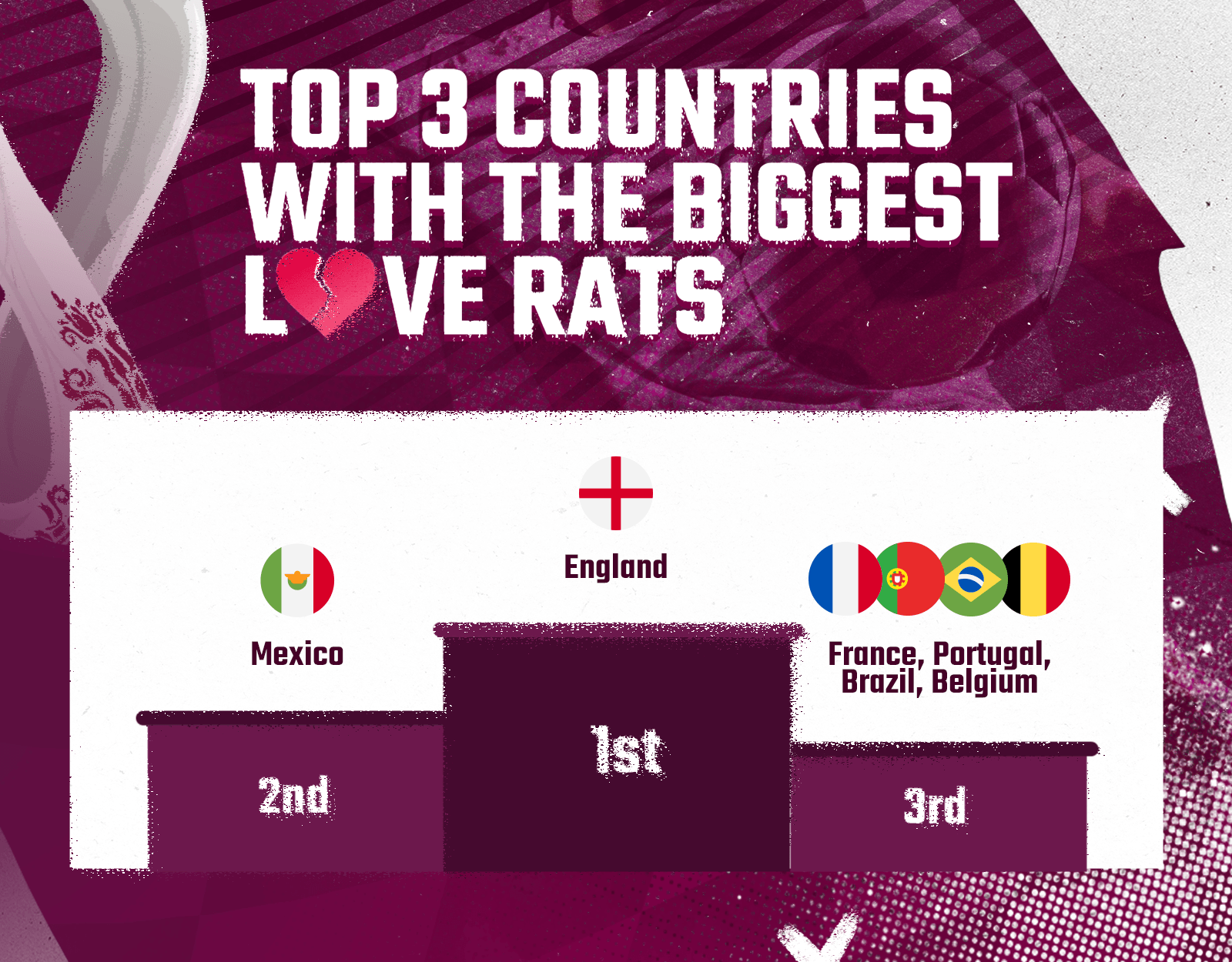 At least England are sure of topping one table this World Cup, with their team containing the biggest playboys by far.
The combination of Foden, Grealish, Stones, and Sterling gave England a grand total of seven separate cheating scandals.
That's more than double the number of goals the quartet managed to score at Euro 2020.
Mexico came in second place with four players cheating on their partners.
This should come as no surprise given that before the last World Cup, eight members of the Mexican team were caught up in a sex scandal involving 30 women!
Tied for third were France, Portugal, Brazil, and Belgium, all of which have two playboy soccer stars.
At the bottom we have well-behaved teams like Croatia and Argentina who will surely be hoping that focusing less on extramarital affairs translates into better on-field performance.
Focus On The Game Instead, England
So, there we have it. As a team, England far and away have the biggest playboys with Foden and Grealish leading the charge.
It will be interesting to see how this extra stress affects the team's performance at the World Cup.
Fans of other countries will be hoping the guilt has exhausted England's playboys.
On the other hand, England supporters will be praying that running rings around their partners has left players like Foden in excellent condition.
Lead image: Kelly Sikkema/Unsplash