Palms Reopens Under New Ownership After Two Years
A beloved off-Strip casino resort is back in action after two years. Palms reopened under new ownership on April 27, 2022.
Palms was sold by Station Casinos to the San Manuel Band of Mission Indians, making Palms the first Las Vegas casino owned by a Native American tribe.
Technically, Palms is owned by the San Manuel Gaming and Hospitality Authority, a "governmental instrumentality" of the San Manuel Band of Mission Indians, which nobody really understands, so let's just look at some photos of Palms!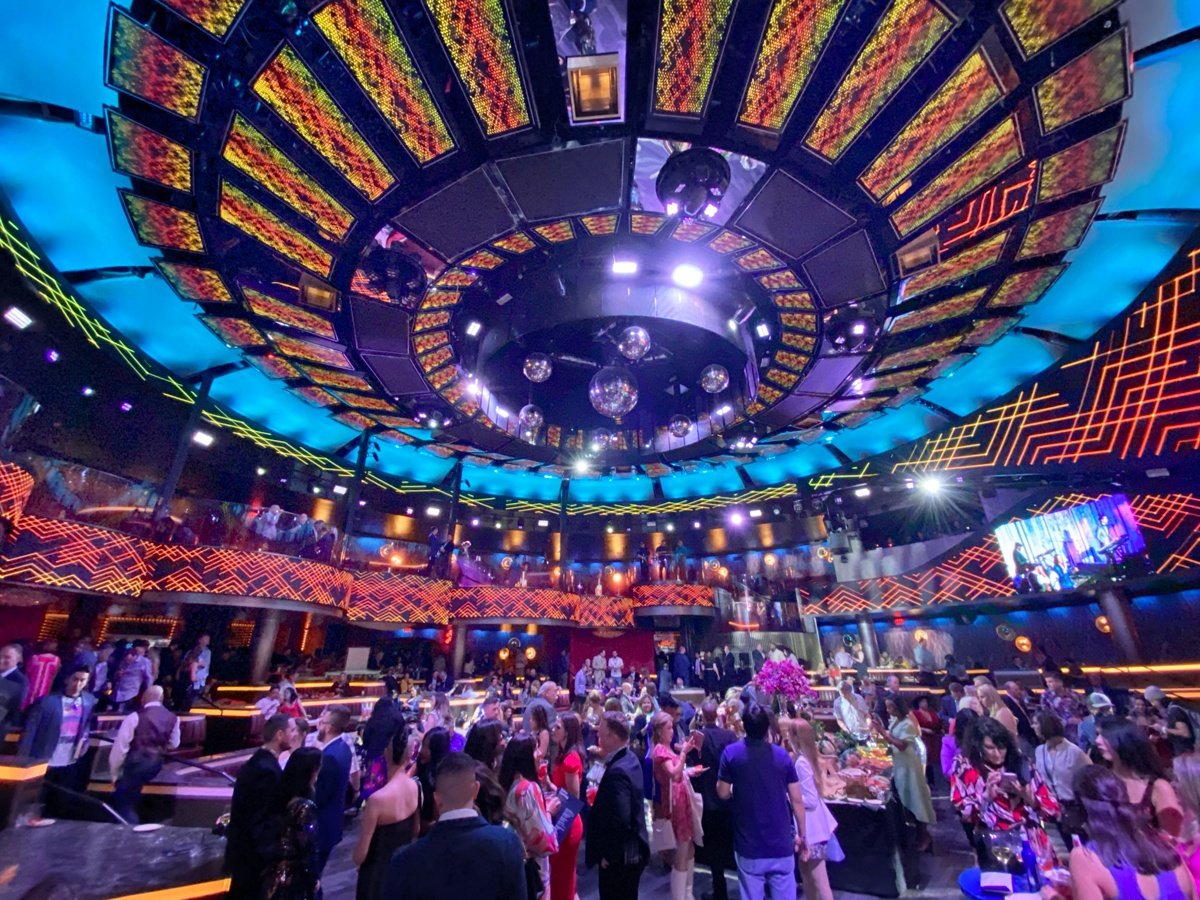 Due to a massive investment in Palms by Station Casinos (in the neighborhood of $600 million), the tribe basically had to dust things off, replace some art, refresh the sportsbook and back-of-house, and they were good to go.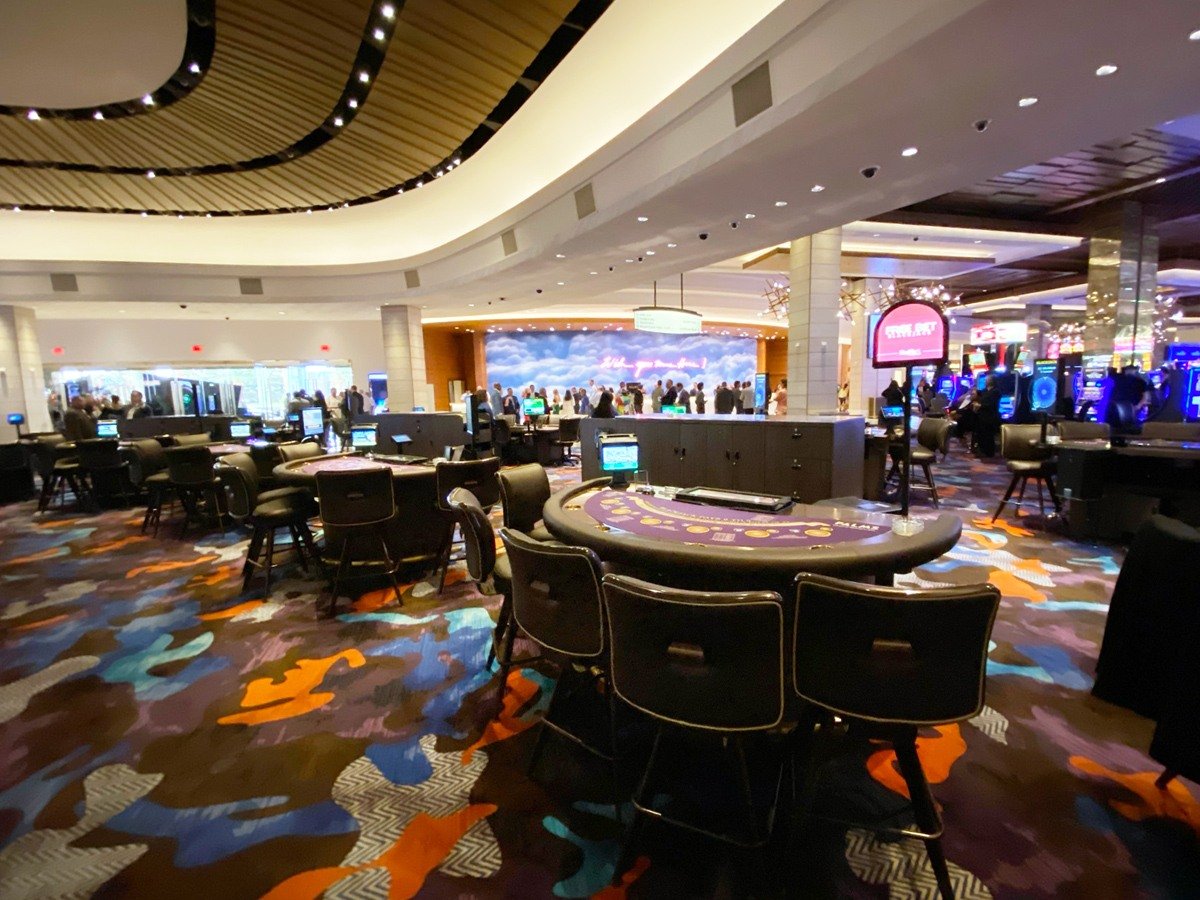 The bottom line: Palms is pretty much exactly as you remember it, including the return of a number of restaurants. Even the A.Y.C.E. (all you can eat) buffet is back, sort of a miracle as buffets across Las Vegas have been closed under cover of the pandemic.
Here's how the buffet prices shake out: Breakfast, $27.99; seafood Wednesdays, $64.99; brunch, $37.99; dinner, $47.99.

Returning dining options include the Scotch 80 Prime steakhouse, Mabel's BBQ (sorry, no Sara's supper club), Tim Ho Wan, Send Noodles, Serrano Vista Cafe (previously Lucky Penny), the new Palms Pizza (formerly Side Piece) and the aforementioned buffet.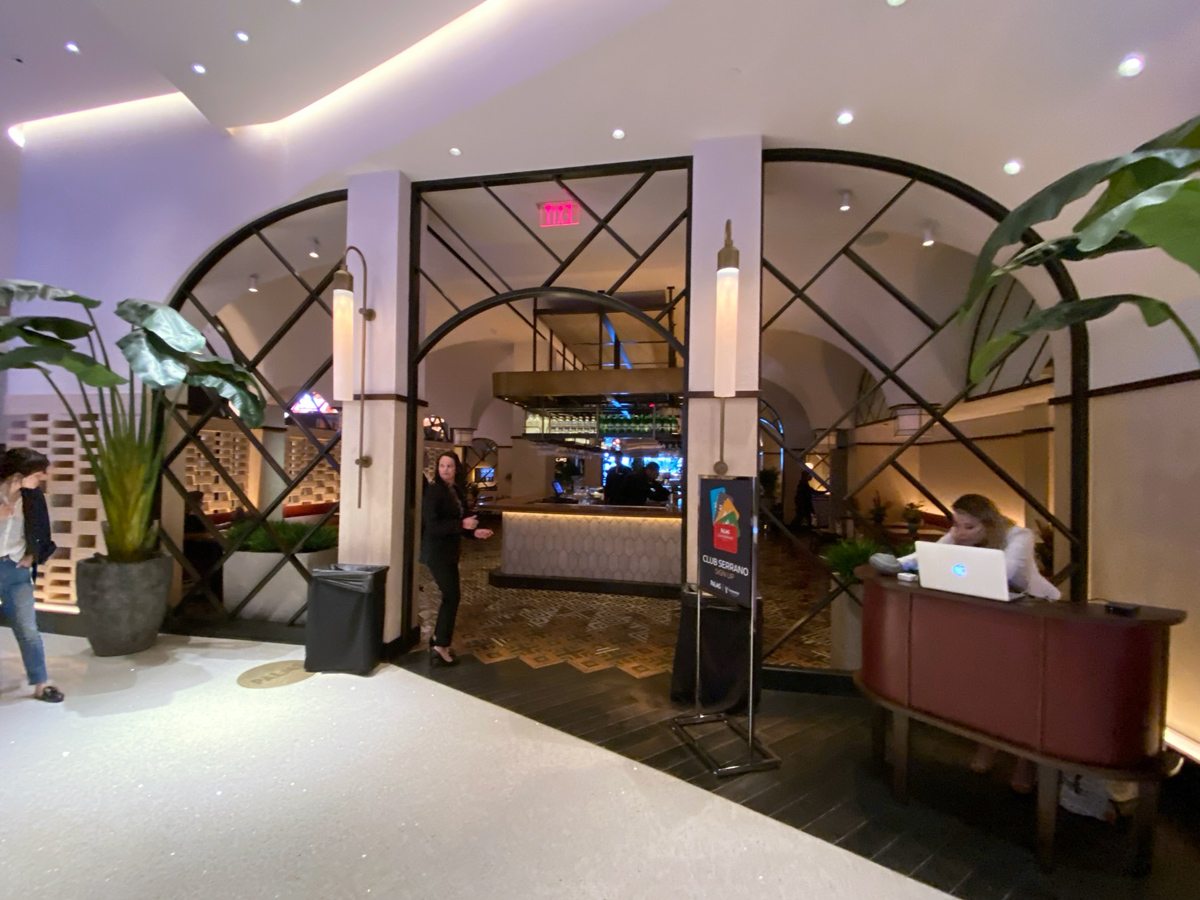 Here's a look at the Serrano Vista Cafe menu.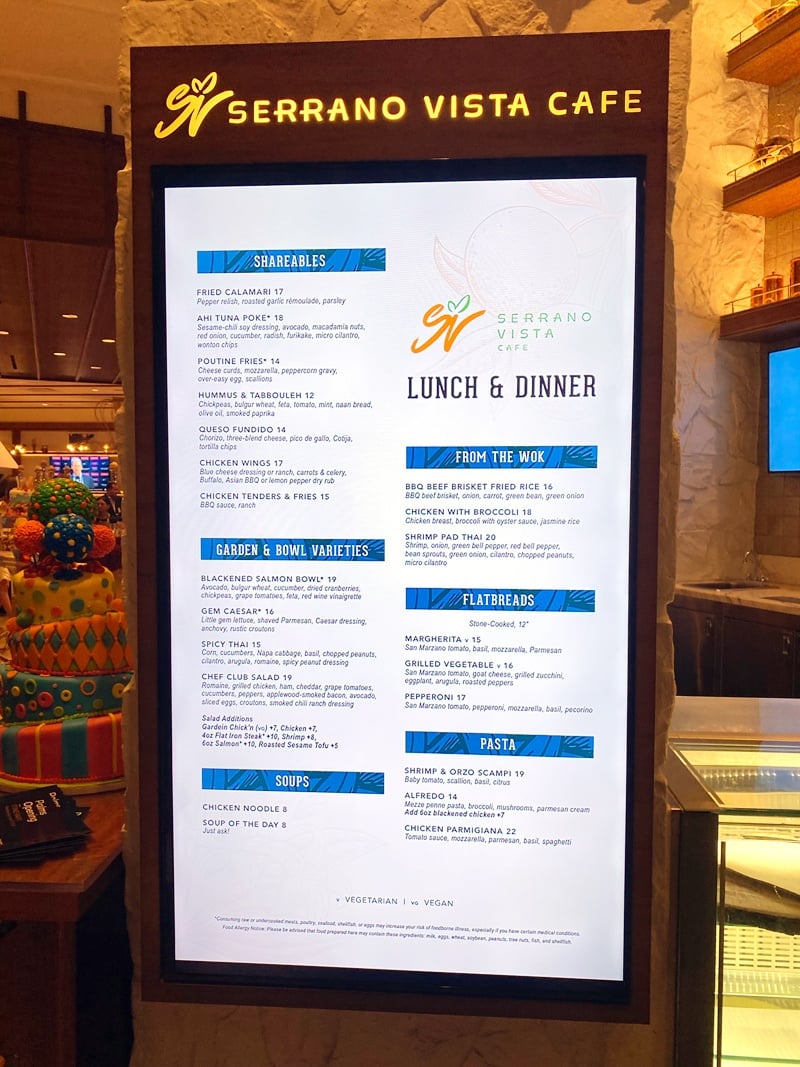 The food court is back, with these reliable (and inexpensive) favorites: McDonald's, Freshii, Chronic Tacos, Panda Express, The Coffee Bean and Earl of Sandwich.

The nearby Brenden movie theaters have gotten a refresh, including a number of murals by local artists.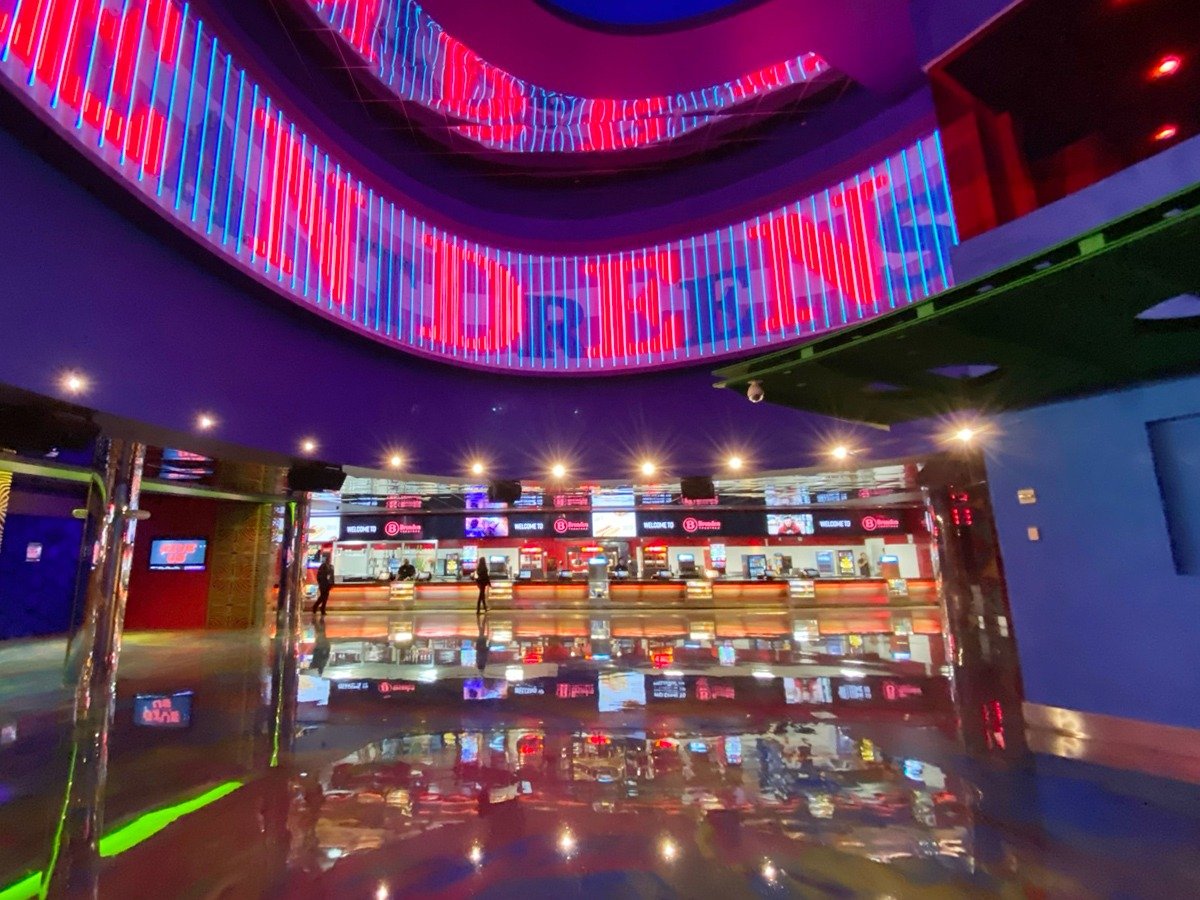 Other Palms venues are yet to reopen.
The popular Ghost Bar reopens July 4 weekend, we hear, with the Pearl theater reopening in the fall.
The Palms loyalty club is now Club Serrano. We got the scoop on tier matching, so check that out.
Despite our best efforts, Palms kept the Kaos brand, but the nightclub will be used for private events, not as a nightclub. Wise move given the debacle that was the former iteration of the venue, a financial disaster that contributed to the sale of the Palms by Station Casinos.
Kaos is a beautiful space, and should work well for parties and corporate events. Here's how it looked on opening night.
The Palms pool remains a lovely complex, and we've heard rumblings Snoop Dogg and Travis Barker will make appearances at the pool this summer (not announced or confirmed). We trust this doesn't telegraph a return to booking high-priced talent, a mistake made the the former regime.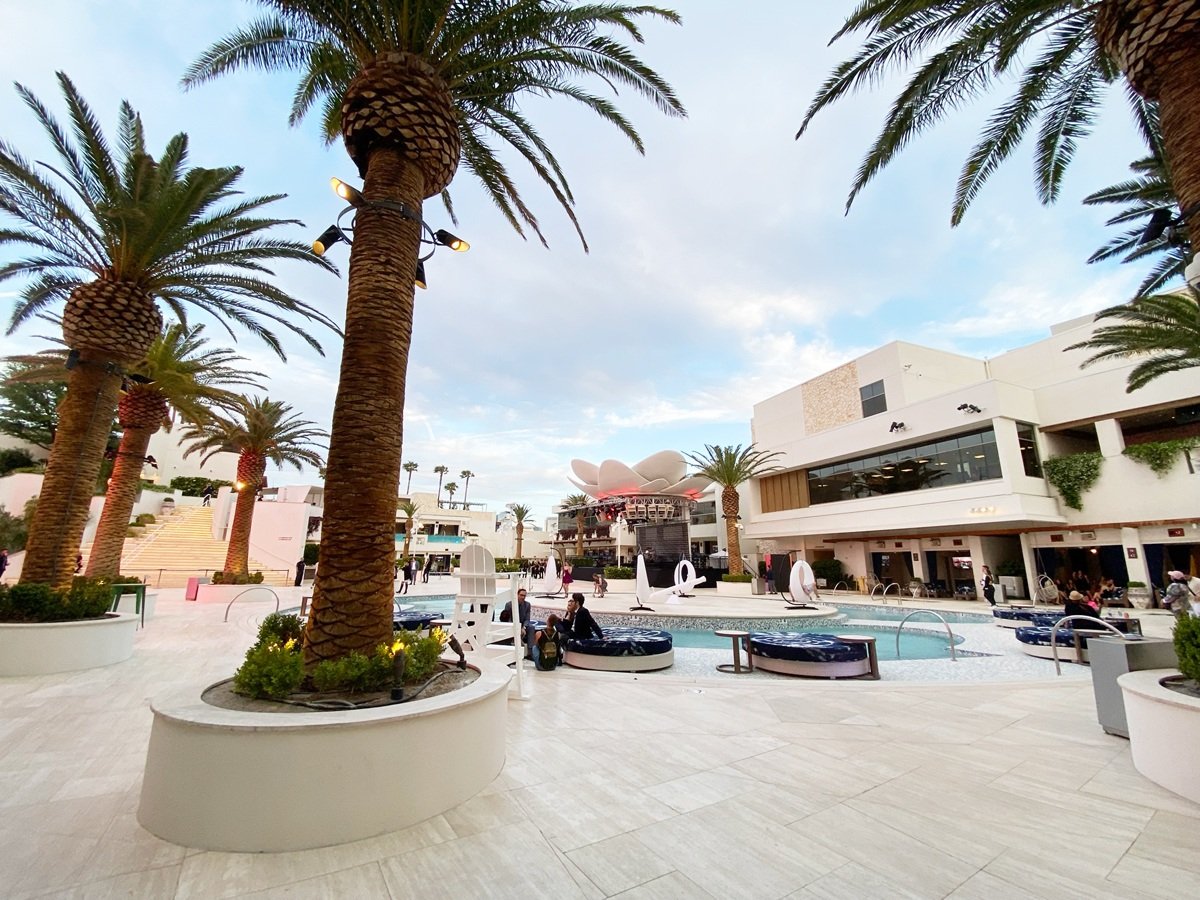 The tribe's prudence is why we're bullish on the success of Palms. Out are the misguided extravagances, in with pragmatism and a focus on local customers and value.
You can see some of those more frugal choices in the artwork around Palms. An Andy Warhol near the entrance of Palms has been replaced with a print of an Andy Warhol. Local gamblers couldn't care less about the art. They want good food and good pay tables, and they don't really want to be bumping elbows with club kids.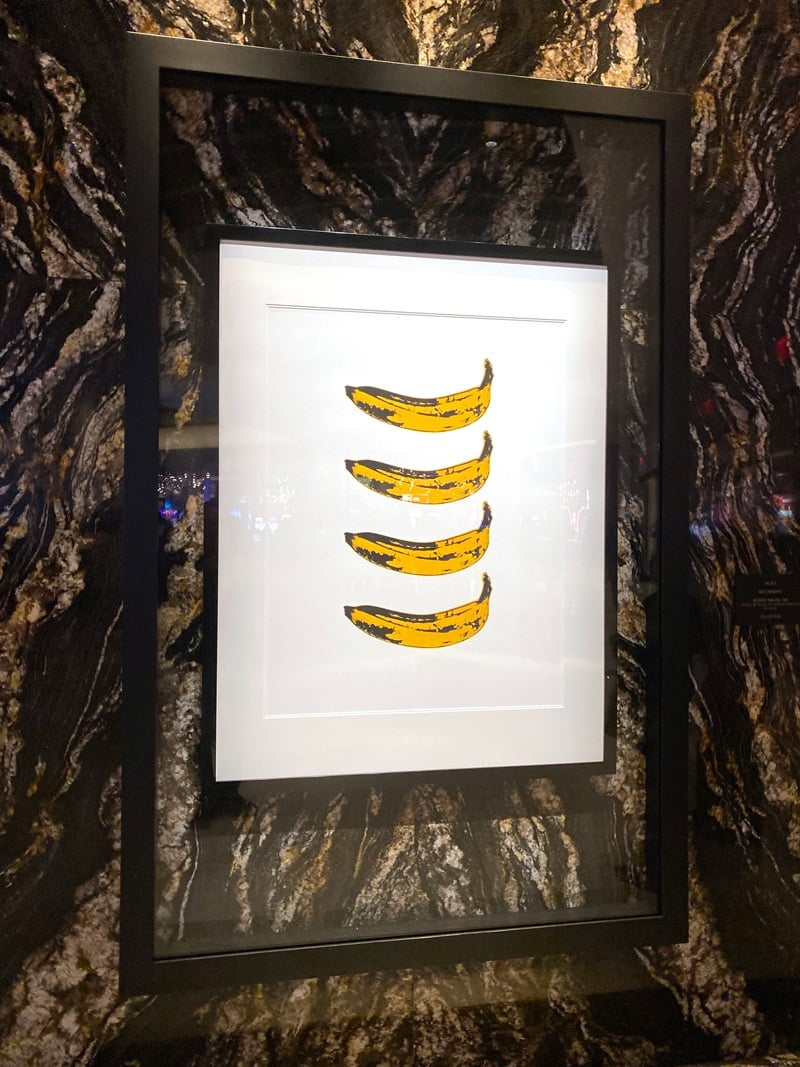 The return of Palms marks the return of all the things we loved about Palms, without all the weird. You know, like $60 million contracts with Marshmello.
Palms will be a great perk for longtime customers of San Manuel's southern California money-making machine, the recently renamed Yaamava Resort & Casino at San Manuel. (The tribe itself will get a rebrand to Yaamava as well.)
The only real trace of anything San Manuel or Yaamava, or Native American, at Palms is a model of Yaamava's fancy newish hotel tower.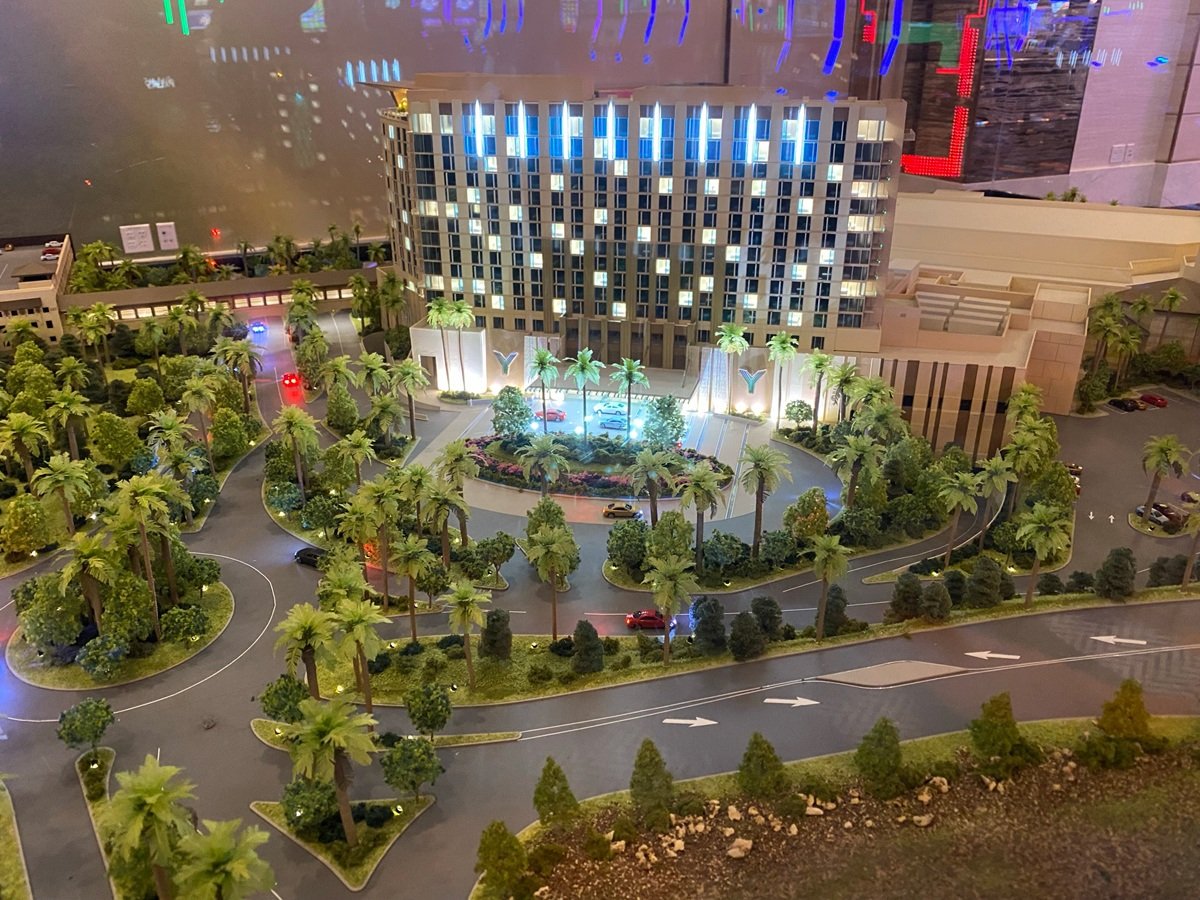 Here's a perfunctory photo of the Palms sportsbook.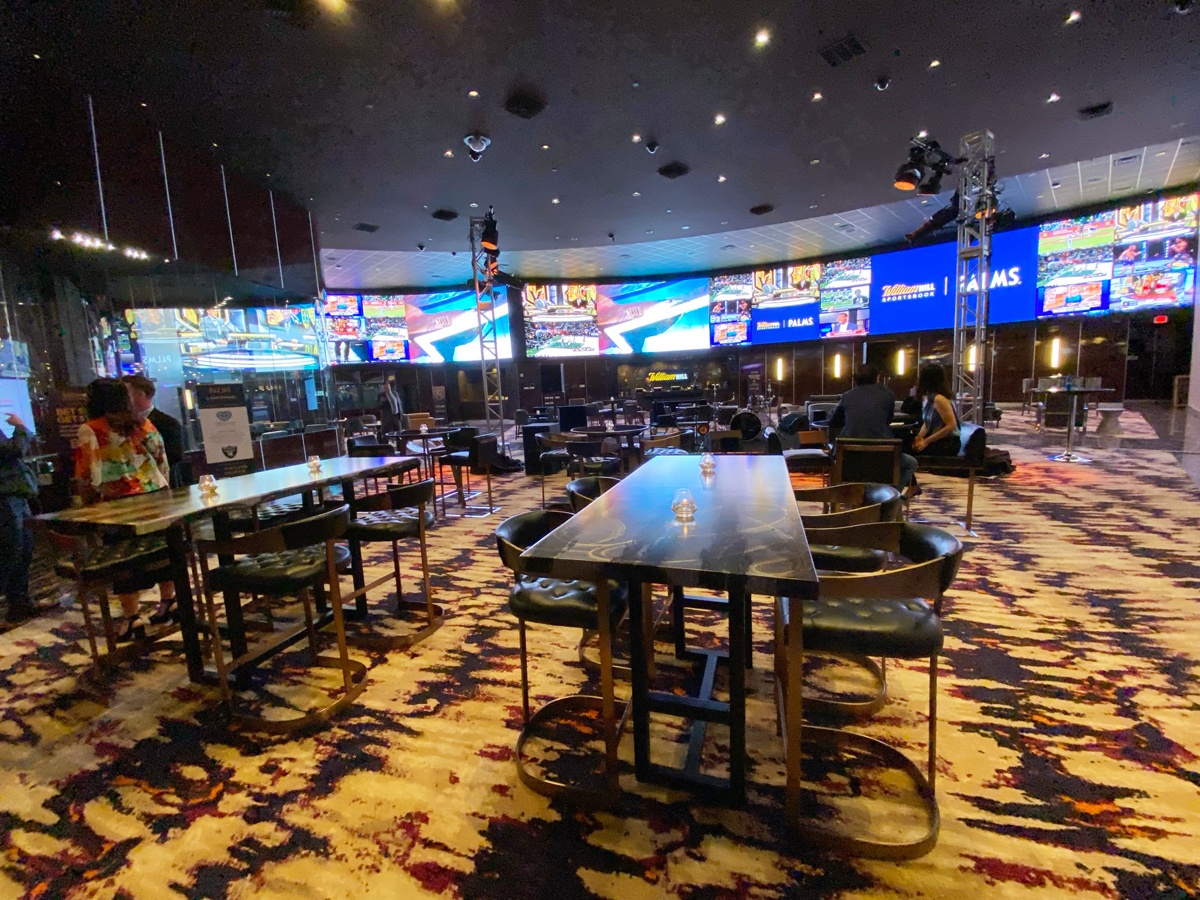 Our only misgiving about the new iteration of Palms is the fact they're planning quite a bit of live entertainment, including in the sportsbook (which bleeds into the casino), Mabel's and Scotch 80. The volume levels of live and piped-in music on opening night were overwhelming in the casino, and live music is intrusive when dining or gambling. A lot of people like loud, live music (live music is always too loud), we are not one of those people.
Overall, we're overjoyed Palms has reopened. Las Vegas was strange without it. Like wearing gelatin underwear. Just trust us on this one.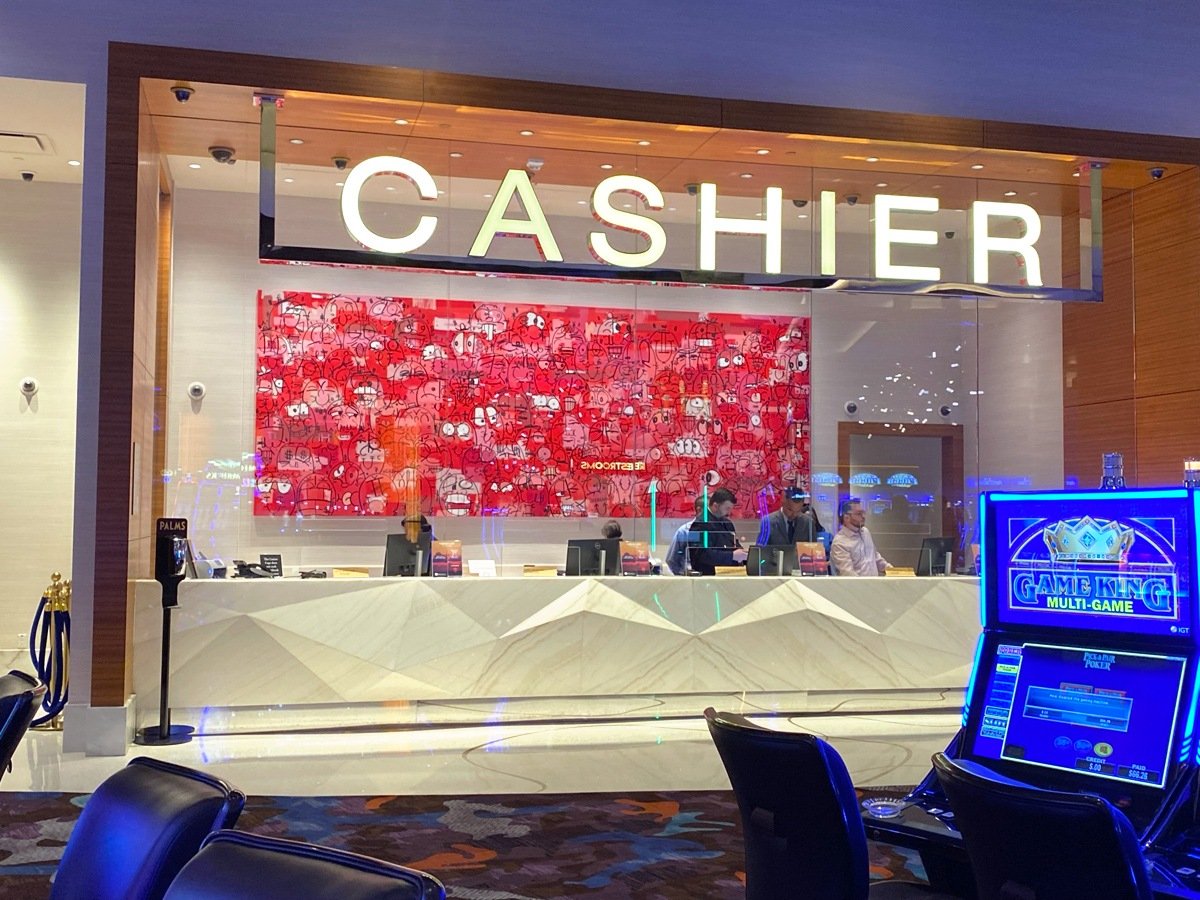 We're really glad a lot of things we loved at Palms before the Dark Times have returned.
San Manuel has modest goals for Palms, and paid a reasonable amount ($650 million) for the resort. The investment to reopen was minimal, and now the job is reminding Las Vegas locals Palms is open and giving them the perks and fun that makes them regulars. San Manuel has a massive customer database, a huge asset moving forward.
It's time to gamble and pool and cocktail and A.Y.C.E. at Palms again. And maybe splurge on one of those awesome themed suites. One has a bowling alley and another has a basketball court. We're so happy the tribe kept some of the weird.