Casino Stocks Outsmart Tech in 2017, Analysts Love Top Three Gaming Operators
Posted on: June 5, 2017, 03:00h.
Last updated on: June 5, 2017, 02:20h.
Casino stocks have been hitting the jackpot en masse on Wall Street and international exchanges over the last 12 months. The industry is outpacing the tech world, a surprising reality given the general cultural adoration of all things technology vs. gaming's sometimes vilified status.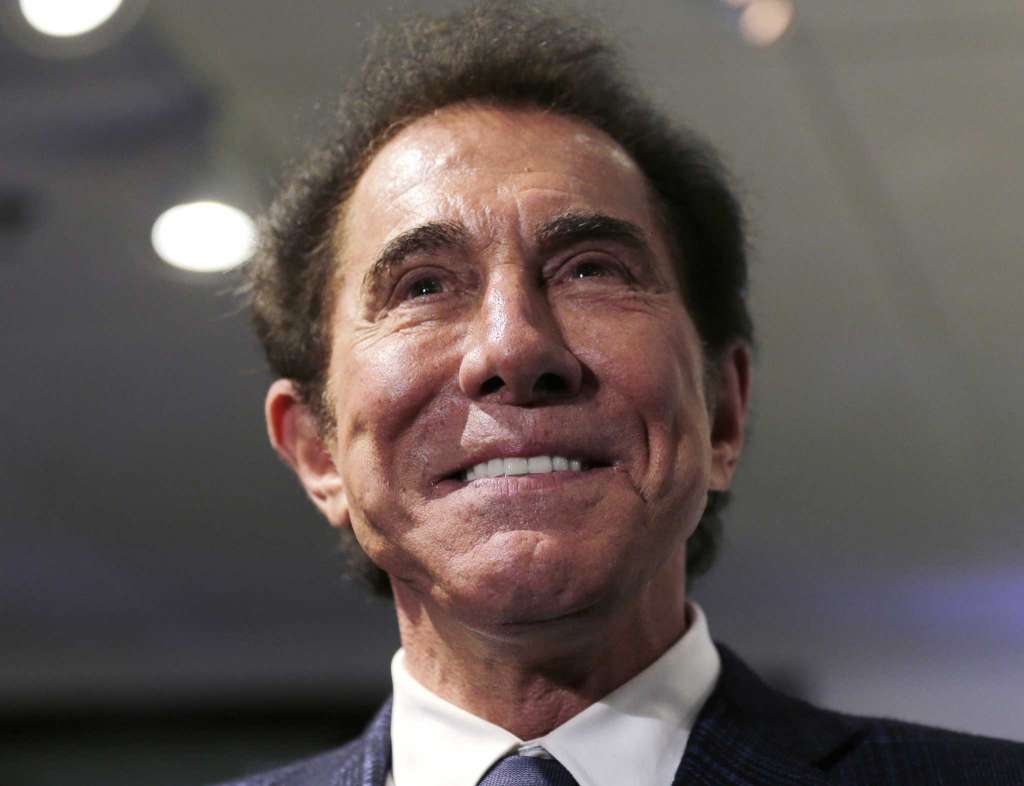 The Dow Jones US Gambling Index (INDEXDJX: DJUSCA) is up 22.2 percent in 2017, tripling the growth of the Dow Jones Industrial Average and topping the Dow's technology index's 21.5 percent increase. The DJUSCA consists of Las Vegas Sands, MGM Resorts, and Wynn Resorts.
Collectively, those three gaming companies are outpacing the tech composite index, which is much larger and consists of over 120 companies. The latter embodies some of the most iconic companies in the world, including Google, Apple, Dell, eBay, Intel, and Oracle.
An investment in Sands, MGM, and Wynn would be worth more than putting an equivalent amount into tech stocks, highlighting the sizzling hot streak gaming is enjoying in 2017.
Sands is up 16 percent this year, while MGM has climbed 12 percent, and Wynn is soaring up 54 percent.
However, it's worth noting the casino stocks are outperforming tech just since the start of January 2017. Dating back to June of 2016, the tech index is up 36.5 percent, to gambling companies' 34.25 percent, making it a neck-in-neck race at every turn.
Bullish on Las Vegas
The enthusiasm for gambling stocks extends well beyond the three heavyweights. The economic outlook for regional operators such as Boyd Gaming, for example, is also bright.
Headquartered in Nevada, Boyd enjoyed the benefit of an economy that grew 2.4 percent in 2016, leading to lower unemployment, thanks to new development projects, and a bit of a housing boom.
In Vegas, Boyd specializes in off-Strip properties in the Las Vegas metro, and in 2017, that's where the biggest gaming gains have been seen. Total win in downtown Las Vegas is up 15 percent over the last three months, with Boyd's Fremont, California, and Main Street properties garnering their fair share.
Last November, Boyd, traded on the New York Stock Exchange, was selling for around $17. Today, it's valued at over $25, a 47 percent gain. The company has a total of 24 casinos in seven states. While the majority are in Nevada, Boyd also covers Illinois, Indiana, Iowa, Kansas, Louisiana, and Mississippi.
China, Japan Expanding Options
Smart investors buy low and sell high, but analysts believe those who haven't put their chips on Las Vegas Sands, MGM, or Wynn might not be too late to the table. All three stocks were trading higher this week after Macau's May gaming report smashed expectations by climbing almost 24 percent.
"Now that the People's Republic of China is starting to bless high rolling again, I guess it was just a matter of time before these stocks returned to form. I like them all," CNBC host Jim Cramer wrote this week.
Cramer isn't alone in seeing more upside to casino stocks, as the upcoming legalization of Japan's commercial gambling market will provide further boosts to those bottom lines. The country is expected to issue as many as four integrated resort licenses over the next year, and Las Vegas Sands, MGM, and Wynn will all be bidding for the right to build one of the properties.
"I still think there's 20 percent more upside, so I'd still be buying these names (Sands, MGM, Wynn) at this point," analyst Craig Johnson told CNBC. "The chart still looks good."
Similar Guides On This Topic